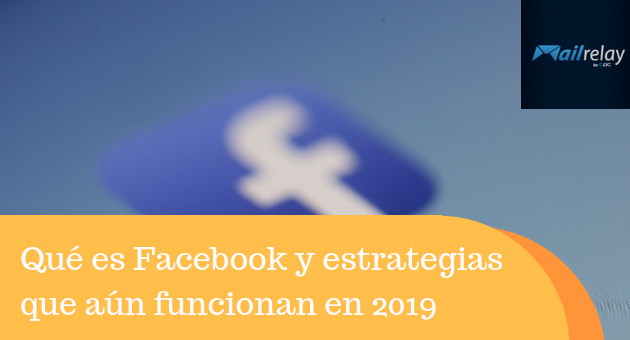 What is Facebook and what strategies still work in 2019?
Companies that want to survive will have to create a digital marketing strategy, since this is the easiest way to create engagement with your customers and improve brand image.
Like many other digital marketing strategies, social media can be effective for creating engagement and fostering a lasting relationship with customers.
However, if you don't know what you are doing, the results could be disastrous. On the other hand, if your strategy was created correctly, you could even increase sales, since consumers can consult information about your products or services and purchase them directly from your social profile. That is, you can sell to people from regions far away from you through your Facebook page.
Therefore, marketers should understand all the advantages offered by social media, to get the most out of this kind of strategy.
Using social media for promoting products and services is one of the most effective strategies today. As in everything that is related to the digital world, the existing options change and evolve, and you'll need to know how to tailor your strategy to work effectively with social media.
In this post we will focus on one of the most popular social platforms of this decade:
Facebook. If you're wondering why we would like to help you understand how to work with Facebook, read on!
In short, what is Facebook and what are its advantages over other similar services?
· What is Facebook?
Facebook is a social platform that allows users to interact with friends and family on an easy-to-use dashboard. This platform is used Worldwide, which means that you can talk to people from different countries in seconds. Currently, it is the platform with more users in the world.
This platform was created by two Harvard students, who were looking to create a site that all university students could use to connect and interact with each other. As it is a free service, many people started to use it in a very short time. It has currently over one billion users.
This platform has been used worldwide since 2007 when it was translated and adapted for different languages.
As it is the most used platform in the market, companies started to create corporate profiles that they could use for promoting their brand to more potential customers.
As they wanted to encourage companies to use Facebook, they have developed a series of actions that will allow marketers to use it as part of their marketing strategy.
Now, we are going to explain the main features offered by Facebook, so that you can see that this platform has several advantages when compared to other options.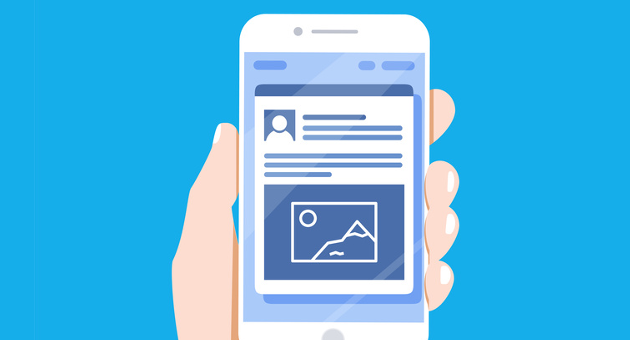 The first advantage you should keep in mind is that Facebook allows you to share content in various formats.
You can write publications with interesting information for your followers or post pictures of promotions or your products, which means consumers will be able to view them without having to visit your website.
That is, it is not based solely on an advertising platform; the companies who use Facebook should work on creating a content strategy, as this is the best option for creating a profile with relevant information for potential customers.
The fact that you can share content in different formats is a plus when compared to other platforms. It will be easier to attract followers, due to the originality of the format in which the content is presented.
Why is this important?
Other platforms only allow you to upload short videos, which often forces companies to create several videos with less information. In this way, it is very likely that users will watch only the first videos, which means they will see only the first part of the content. If you have a Facebook account, don't worry about it!
On the other hand, we can also buy directly through Facebook.
This helps users to easily and quickly purchase the different products and services offered by brands from all over the world.
► In fact, Facebook has implemented a feature called Marketplace.
Where users can find multiple products, divided by categories and location.
Companies can use this section for selling their products. Also, users can sell items without having a local store.
Facebook can help you reach thousands of users as your followers will share your content with their friends.
They can like it, leave comments and share it with their own followers.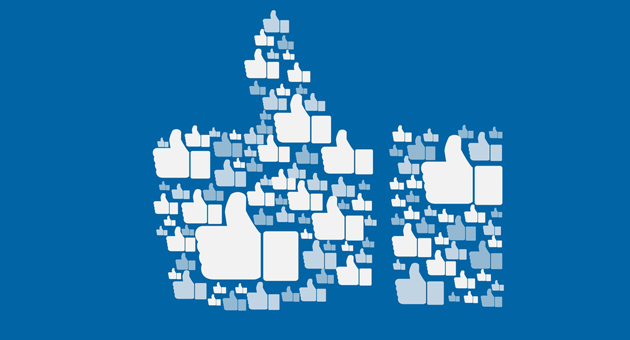 This last option is very important.
Your company profile may not have many followers, but that doesn't mean that you will not be able to reach many people.
If the content you've posted is interesting and relevant to your followers, they can share it with their friends. In this way, followers of those users will also be able to see the content that you posted, even if they are not following you.
In short, it's a good way to attract users and customers.
So the content you offer in your Facebook profile should be interesting, with a message that catches the attention of readers, a beautiful and unique image or a video that complements the information you are sharing with your followers.
You should know that Facebook allows you to promote your posts, with the same option you have on Instagram.
What does it mean? You can choose which audience you want to reach, where and how many users you want to impact. That is, you will post your content and pay Facebook to increase the number of people who will see the content you are posting. Depending on your budget, you can choose the best option for reaching the goal of your campaign.
In addition to sponsored posts, Facebook offers the option of creating ads. No, an ad and a paid post is not the same thing.
The difference is in your goal.
When you pay to promote a post, you will ask Facebook to show it to more users. You can use this option to get more followers or to increase the impact of your post. On the other hand, Facebook ads can be used without promoting a post. In this case, you can create exclusive content for this ad, without having to work with existing posts.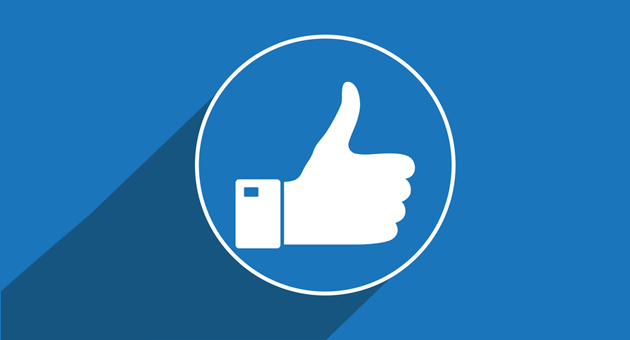 · Facebook for businesses
Before explaining the different strategies you can use on Facebook in 2019, you should understand that you can't create a page for your company if you already don't have a personal profile.
Business accounts are linked to a personal profile and known as Facebook pages or fan pages. These pages can only be created through a personal profile. That is before you can create a page for your company, you should create a personal profile.
►  A Facebook page also called Fan Page, will have multiple functions and offer different advantages.
To create it, simply click on the arrow that you can see in the upper right corner of your personal profile, and click "Create Page. "You must fill in your company details to complete the registration.
You should select the category of your fan page.
You will need to choose at least one category because you will not be able to create a fan page without this information. You will also have to name your page. This is very simple; Your page name should be the name of your company.
After that, you can customize your page. By this, we refer to customizing the content, since you can't change the design of your fan page. The design is predetermined by Facebook and can't be edited. However, you should try to stand out through the content you are offering.
To get started, you will have to choose a profile photo and a header photo. We recommend that in the profile photo you include the logo or an image that will represent your company. For the header, you can use a related or illustrative image.
Finally, you just need to create relevant content for all those who decide to follow you that is, to your target audience.
You already know what Facebook is, what are its main features and how to create a Fan Page for your company. Continue reading, and we will explain the different marketing strategies you can use on Facebook.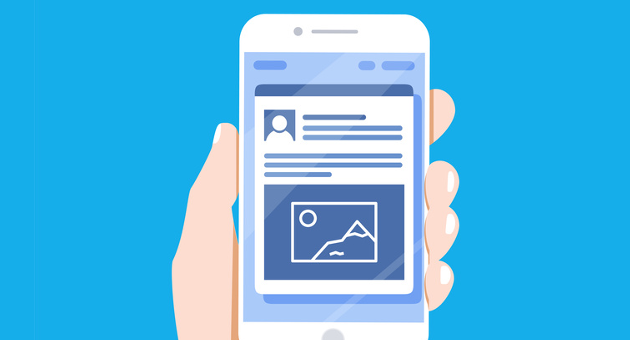 · Strategies for Facebook that work in 2019
Previously, we explained some of the features offered by Facebook for promoting and market your products and services.
It is true that you can still use these features, but we'll show you the new features that will be implemented this year, and that may interest you.
►  Promotion of products and services:
Facebook allows you to link your Facebook account to your profile on Instagram, so you can advertise on your Facebook profile the new posts published on your Instagram profile.
But this year, Facebook will take a step forward and will integrate Facebook Ads with options to advertise products in Instagram Stories.
Instagram Stories is a very popular feature, not as much as Facebook Stories, which don't have as much attraction as the first option. Therefore, Facebook will take advantage of Both platforms integrating Instagram's ad functions with Stories. That is, the ads you create on Facebook can be used in Instagram Stories. They also can be controlled from the same console.
► Try on the products you find on the Internet:
Facebook will implement a new Virtual reality feature. What does it mean? This new feature will allow you to "try on" products without having to go to the store.
This function will make sense for companies that sell products, such as a clothing store or for accessories. Imagine that you want to buy a scarf, coat or a hat. You will be able to see how you would look when wearing this coat, for instance, if you are not sure about buying the blue coat or the green one.
You have certainly used one of these applications that allow you to change your haircut or apply new makeup. This is what this new tool will allow you to do.
The software will display the product over your image, so you can see if you like the item or not. This feature will promote engagement as your followers will be able to interact with your brand and spend more time on your profile.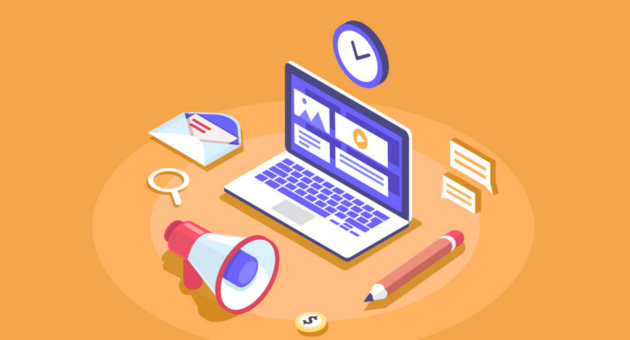 ► Recommendations:
Like many websites of companies offering services, Facebook will implement an option for users to review products.
Customer reviews will not only be displayed in the comments, your followers will also be able to review or talk about your company in a new section that will be available on all fan pages.
This way, all Facebook users who are interested in your company will have access to different comments from other consumers. Therefore, you will have to be even more careful about your corporate image. Before buying from you, many people will read the opinion of your customers, to make sure they are not wasting their money. If your customers are satisfied, you will be able to increase your sales as people will see that they can trust your company to deliver the product you are selling.
If your company receives positive reviews, obviously, your sales will increase. In short, creating a strong brand image is critical for your customers to trust the products or services that you are offering.
► Improved Fan Pages content:
As most users use Facebook through mobile devices, they have opted to redesign the layout of fan pages to optimize navigation and improve usability. Why Should Companies Have that in mind? When a user visits Facebook Through a mobile device, he is looking for relevant information as soon as possible.
Therefore, companies should adjust their content to those needs. You will have to offer only the necessary information that users want to find. If you want to provide additional information, it will be better to link your Fan Page to your site.
This will increase visits to your website, and the fan page will be used for more immediate actions, not to explain technical details about your products or services. For example, if users want to contact your company, you can offer them a contact section on your website. In this way, they will visit your Fan Page to see if the product you are selling is the best option for them and if they prefer to read more about it, they could visit your website. If they are sure that they want to get it, they will be able to purchase the product immediately.
These are some of the new features that Facebook will implement throughout this year. You already know how you can get the most out of them; now it's your turn to act!