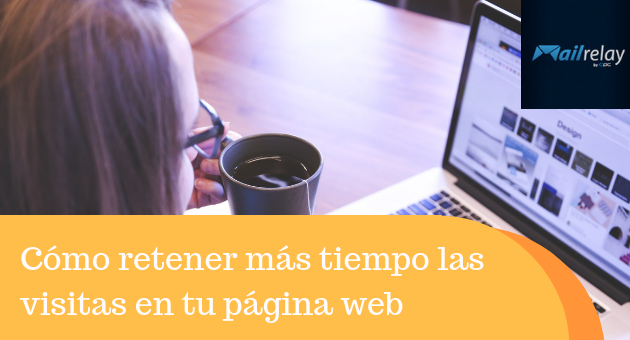 How to keep visitors on your website for longer
Every webmaster knows that creating unique and engaging content is not easy. But if our subscribers don't find relevant content on our site, they will close the page and probably will never come back.
If your visitors are leaving your site very quickly, this will affect your ranking. However, before making any changes to the site content, or starting to install plugins to improve page usability or change layout, you should review reports generated by tools such as Google  Analytics or SEMrush Traffic Analytics to identify the aspects that you really will have to improve.
Both are great for analyzing aspects related to visitor behavior, as you can see the most visited pages, the path that they are following, or the content they are sharing on social media, among other data.
We can't lie to you. This is perhaps one of the most challenging problems we all face.
We will give you some number:.
Taking into account that the average time a user will spend on a site is less than 40 seconds (Ryte) and doesn't exceed 90 seconds, it is extremely difficult to convince visitors to stay on your page  for a long time.
However, don't be discouraged, in this post, we will help you to define some important aspects when optimizing user experience, as this will greatly increase the time they will spend on your site. If you follow these recommendations, you'll be able to improve the performance of your pages.
· Reducing bounce rates
The time visitors spend on a site is one of the most important parameters for search engines to check if the website is relevant.
This metric is used precisely because it is directly related to page relevancy. When a user accesses a site and leaves it only a few seconds later, his action is telling search engines that the content was not relevant and that it is not what he was looking for.
Although only 22% of companies are satisfied with their conversion rates, you need to understand that there is no single solution for that problem; several factors will affect your results and if you manage to retain your visitors for longer, it will be easier to improve your conversion rates.
On the other side of the coin, we have the bounce rate, a parameter that will measure the percentage of visitors leaving the site without any interaction within 30 seconds.
This second factor is as important as the first one, since it will allow you to investigate strategic aspects such as why users are leaving the page or if there are problems that are affecting navigation.
The number of mobile devices is increasing daily.
All of these gadgets offer an Internet connection, thus increasing the number of users who are browsing for information on the web.
In fact, it is estimated that by 2019 63.4% of users will search for products or services through their smartphones and 30% of them will use these devices to buy online.
With these numbers, we want to explain that when you create a website, you need to remember that many people will visit it from a mobile device: if your website is not responsive, the time visitors stay on the page will be reduced dramatically by up to 30%.
In addition to that, in this hectic environment where information loses validity instantly, people spend 5 hours on average per week looking for products that they will buy online (Amazon agglutinates 49% of online sales) and the time measured in tenths of a second is precious, especially when translated into financial terms.
Let's illustrate with a real case
A 0.1-second delay on Amazon's website leads to losses of 1% in sales.
If we take into account that the online commerce giant has made around 3 billion dollars in 2017 (20% more than in 2016 according to EFE) we would have to add many zeros to this percentage.
· Have you heard about User Experience (UX)?
User Experience (UX) encompasses the set of emotions (trust) and attitudes (brand awareness) generated by a product/service in a person (Wikipedia).
This concept is unique to each of us because it is affected by variables that have to do with our personal experiences, the things we value, our interests and preferences, as well as certain affective elements.
These factors will determine whether someone will prefer to trust on your site and not on another page, that is selling the same product.
We shouldn't confuse this concept with usability, although it is also related to user experience.
If you work with a clean and responsive layout, (your site should be adapted to all types of devices) and the content is well structured, that will improve usability as your visitors will be able to find the information they are looking for.
When visitors can interact with the elements of the site, they will spend more time on the pages, checking for more information, and reading your content.
We can improve the user experience by creating an interactive site. If they find what they are looking for, they will click on the banners, read the texts, and leave the site only after they buy a product,  contact you ou finish reading your post.
To achieve that, you will have to make sure that people who visit your site like your content and can find the information they need.
Although it is something impalpable and generic, the user experience requires prerequisites in terms of design, image optimization, selection of fonts or colors, and the use of videos.
Taking these elements into account, let's talk about other concepts that we can't measure, like the interest you can generate with your brand, the relevance of your posts or the originality of the product/service you are selling.
Everything we have explained so far demonstrates that the user experience has a very broad meaning and that there is no mathematical formula to achieve the original goal of this entry which is to retain your visitors on your site for longer.
What should be clear is that we need to take care of aspects such as design, text and optimize the user experience so that he feels comfortable in our site.
With all this in mind, there are many aspects that you should take care of, although we can summarize our recommendations in one sentence: Impress your visitors, so they don't leave your site without interacting with your content.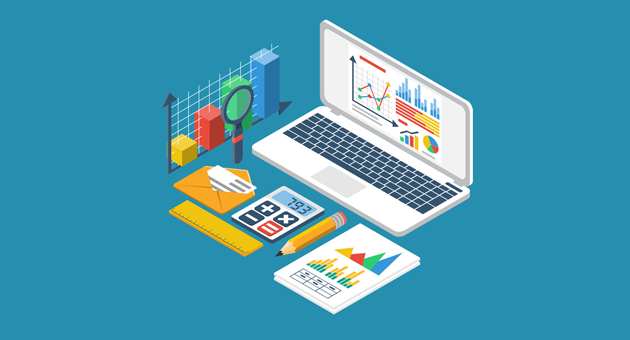 · 10 useful tips for optimizing the user experience
Taking into account the information we are sharing with you, you certainly already noticed that you have to catch the attention of users quickly, in a matter of seconds.
To do that, you should take the time to find out what your visitors are looking for so that you can create content that will offer what they really need.
Let's list some of the aspects that you should consider when optimizing the user experience on your site.
1. – Your website should be different and unique.
All the elements that compose it are important and integrate a layout that should clearly reflect the image of your brand or company.
Remember that the added value of your site is in all the elements that best suit the message you want to convey. Tip: opt for balance and simplicity.
2.- Interact with your readers.
Measure their reactions through contact forms, create satisfaction surveys and include calls to action in different places to see how they will react.
You can also include a chat script on your site, as it will allow your customers to contact you in case they need help. If they don't find the information they are looking for, but they see that someone could help them, most visitors will stay longer on the page. Remember that these communication channels also offer valuable data to analyze user experience.
3.- Structure the content with headings and highlighted text (H1 and H2)
Select fonts and measure distances between modules focusing on aspects such as harmony in the use of colors and bold and underlined phrases.
It is also vital to add a content index at the beginning of each post so that users can go directly to the information they are looking for. If you are working with WordPress, you can install a plugin  to do that automatically. Valuable tip: less is more, don't overload the site with too much information, use a unique style, and play with intensities of the same color.
4.- Facilitate the path of the user,
Let him be the one who will decide where to go and what parts of your site will be more useful to him. Don't force the navigation and optimize the loading speed.
To do that, use common sense, it's simpler than it sounds.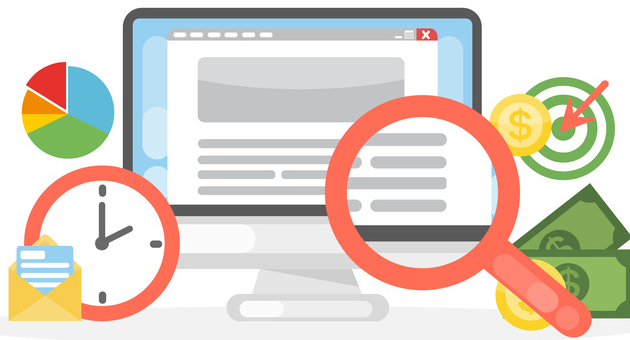 5.- Create valuable and accessible content
List the keywords you want to use and structure your content based on what's more relevant to your visitors (you can use analytical tools to generate these reports.
The content of the posts should be based on original and authentic texts: Never copy content from other pages, that won't affect just your reputation; it will affect your SEO strategy as well. Remember that visitors want to find new things on your site.
Before you start creating content for your site, you should list the keywords you are going to rank for.
When you have selected them, don't forget to include them in the texts you write (That should be done naturally). Keep in mind that if users have accessed your site coming from an organic search, the more the content is aligned to the keyword they are looking for, the longer visitors will stay on your site.
6.- Avoid monotony and bet on creativity and design
It's best to use light colors, clean, minimalist outlines, geometric volumes, harmonious and elegant combinations and easy to read texts. Arrows and the Internet are a bit like love at first sight.
7.- Include graphic content and videos
Get your visitors' attention so they will remember you.
An interesting option for creating engagement is to work with animated gifs.
In this sense, it is important to use the "Alt" and clear and direct descriptions in the images.
We should not forget that the power of attraction of the video is unquestionable:
You can increase your conversion rate by up to 20% and can reach up to 80% when included in a landing page.
8.- Usability
Make it easy for users to navigate on your website and remove obstacles that don't help users to find what they are looking for.
To do that, you should dose the stimuli, so as not to saturate your visitors with too much information.
Important: Don't abuse of pop-ups or attention-grabbing techniques, and assign a specific functionality to each of the pages that you create on your site.
And make it easy for visitors to subscribe to your newsletter.
If the user has already registered on your site, you should not display an opt-in form (use cookies to know if he already subscribed to your newsletter) and provide the information that you think might interest you.
Try not to be repetitive and segment data to send more effective messages.
Keep in mind that the secret is not just to retain users, it's about loyalty to the ones you already have and try to increase purchase frequency.
10.- Measure and quantify your actions
If you make changes to the design or structure of your website, it is important to study and analyze the direct impact of each action. Between the interesting alternatives, we can highlight A/B testing and heatmaps.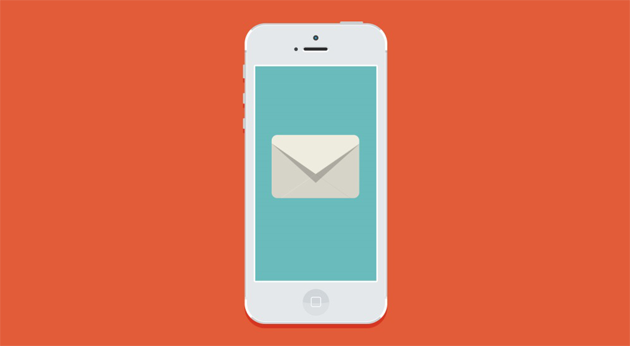 · Email marketing, a valuable tool for creating engagement
Email marketing can also be used to retain customers on your website.
In addition to being a valuable tool for updating your subscribers about your brand, it is a fantastic formula for engaging with your visitors and convert them into new customers.
If you use this technique correctly, you can achieve your goals and create a successful business.
Before implementing an email marketing strategy, it is important that you list the goals you want to achieve and most importantly, the steps you will have to follow to get them.
To do that, select the content correctly (you can create a calendar to better organize your tasks) and segment your subscribers based on their interests, profiles, preferences, and hobbies.
Keep in mind that splitting and structuring the data you collected from your users is more important than it seems: much of the success of any marketing strategy depends on the knowledge and optimization of the target audience. So, don't forget to monitor the flow of registrations and unsubscribe requests.
Once you've targeted the audience of your email campaigns, you will have to decide what content you will share and how many newsletters you will send per month.
Try not to be repetitive or annoying; customize your messages to establish constant communication with your followers. A weekly newsletter should be enough for most sectors, but try to create a message  calendar to send your message on the same day of the week.
When running a new campaign, remember to study and analyze open and click rates, bounced emails, and unsubscribe requests.
Remember that Mailrelay offers advanced email marketing software with technical support to help you improve the results of your email marketing strategy.
· Conclusion
When we are browsing through several sites to search for information, a product or service, we usually will visit several pages within a few minutes.
Consequently, to retain your visitors longer, you should take care of formatting style and create relevant content.
To achieve that goal, you should work with techniques like email marketing and analyze your reports constantly. Remember that the content is your biggest ally, no matter how beautiful your site is:
If your visitors can't find what they are looking for on your site, they will leave the page and search for it elsewhere.