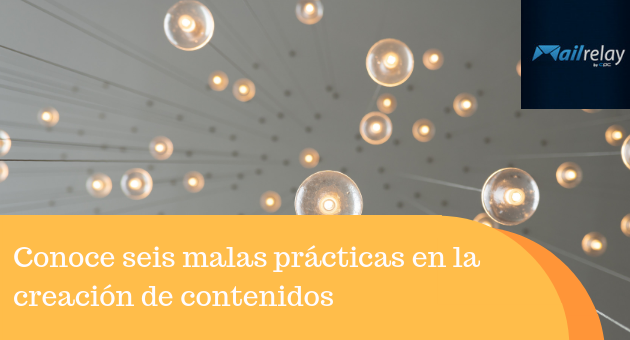 6 mistakes you should avoid when creating content for your site or blog
Finding content on any topic online has never been easier.
The truth is that many companies spend a lot of money on articles about topics that could be relevant to users who are searching the web for information about the products or services these sites are  offering.
This could be a good thing as we have more information at our disposal, but the problem is that in many cases, the content is of poor quality.
Publishing irrelevant content is never a good option.
Content marketing is one of the main tools of any digital marketing strategy. This technique is about posting content on a topic to reach an audience that could visit the page and would be willing to click on a CTA.
We can post content on blogs, social media sites, or websites in general.
Companies from all sectors are competing fiercely to attract potential customers. The best way to convince someone to visit a page is by providing relevant information on a particular topic.
If you create relevant content, you will be able to create a more lasting relationship with users who are visiting your site. This strategy will be vital to building a community of loyal people who will often read the content you are posting.
However, many people believe that quantity is better than quality. In other words, some companies publish tons of information about everything they offer without stopping to wonder whether these texts really provide added value to users who are visiting their website, or they are just spending money on texts that no one will ever read.
In many cases, marketers publish content just to feed the search engines, focusing only on attracting traffic, without thinking on what users really want to find.
In order not to fall into the pitfalls mentioned above, we will see some mistakes that many professionals make when creating content. Avoiding these mistakes can mean the difference between achieving your goals or creating irrelevant content.
· The first mistake is not to create a global content strategy.
Before you can start creating content, you will have to take some time to analyze the current situation of your business and your SEO  strategy.
In short, it is crucial to understand the strengths and weaknesses of your business and see what your competitors are doing.
Not having a global content strategy can lead to disaster.
If this happens, you could be wasting money and time.
To get the highest return on your investment, you will need to set clear goals and above all, plan your actions in advance.
At this stage, there are specific questions that should be asked.
► Who am I writing to?
► What would my customers expect from me?
► What are their most frequently asked questions?
► How is my business different when compared to my competitors?
► What is the most efficient way to promote my content?
► What information is most read on my site?
Before you can start planning your content, you should list the keywords that you want to use. Understanding how your site is ranked for each search will be vital to defining your next steps.
Also, it is recommended to keep in mind the customer journey to elaborate content tailored to the different stages of the purchasing process.
For example, corporate blogs are especially popular, but if your ultimate goal is to increase your sales; this is not the best way.
A travel article on a hotel website will be more helpful in attracting users looking for basic information than when a customer is ready to book a room.
In summary, there are several alternatives for content creation, but not all are valid for all companies.
Analyzing traffic data from our site is vital to understand how visitors behave and what is the best way to capture their interest?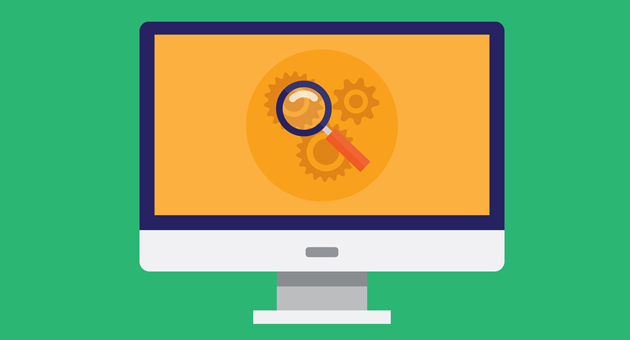 · The second mistake is not creating a content calendar.
If, as we have seen, some companies make the mistake of not having a global content strategy, many of them forget to prepare a content publishing calendar. The problem is that many marketers ignore factors such as search volume, seasonality, and frequency of publication.
Let's imagine the case of a supermarket.
This company would sell different products during the year. In summer, they would sell more beers, ice cream, juices, and other frozen products. During winter, it will be harder to sell these products.
Although you might think this is logical, it is not possible to create a business plan based on intuition.
You should base your decisions on accurate information.
For this reason, it will be vital to create a content calendar and generate periodical reports of each marketing action. You will have to use this information to measure the effectiveness of the texts  you have published so far so that you can update your strategy.
There are currently numerous tools on the market that will allow you to analyze a multitude of keywords and determine which ones are the best options for every niche market.
Based on this information, you can schedule content for your blog and improve your digital marketing strategy.
Before writing a new article, you will need to revise your calendar to confirm that the text you want to post is the best solution for reaching your next goal.
You should always write relevant content for your industry. That means you will have to analyze the most important keywords for your niche and prepare content for ranking your site for these searches.
Continually reviewing your results will allow you to make changes in your content marketing strategy.
· The third mistake refers to posting duplicate content or plagiarism.
Unfortunately, many people post plagiarized content without any embarrassment.
Please note that we are not talking about similar content with texts that address the same theme, but about plagiarized content, with texts copied from other sites.
Taking advantage of others' work is not just unethical; you could find yourself facing severe issues if you choose to copy content from other pages.
Search engine scripts can quickly identify this type of practice and will not trust a site that is not offering original content.
In mid-September this year, Google announced a change that will favor sites that publish original content and decrease the relevance of pages that are only spreading text published on other websites.
But you also don't have to despair and start posting only exclusive information.
Think about online dictionaries, for example. It would be impossible to include words or definitions radically different from the information published on other pages. This will not affect the ranking of these sites.
On the other hand, plagiarism is often confused with the concept of duplicated content.
Although plagiarizing means copying content posted on other sites, we consider that the content was duplicated when it was copied internally; from other pages of the same website or blog.
Remember that each URL is unique.
You shouldn't publish several pages with the same content, because you would be competing for the same keywords and Google wouldn't know which URL to display.
This is known as keyword cannibalization.
Finally, we must warn about the consequences of creating doorway pages to redirect visitors to the same final destination.
According to Google's help page, Doorways are "created for getting a good ranking on specific search results ".
Imagine a site that specializes in renting vehicles with stores in various cities.
This company could create doorway pages with different titles using keywords related to each city but directing visitors to the same page where they can rent a car. Google will consider this content as "doorway" because the pages provide the same information, but to rank for different keywords.

Another common mistake in content creation is writing for the search engines instead of thinking about users and what they expect to find when they are searching for the keyword you are using.
Let's use the example from a car rental company mentioned above. Imagine you noticed that one of the most searched terms during the last month was "Christmas card."
Of course, people who are looking for original ideas for writing a Christmas card could be interested in renting a vehicle.
However, someone searching for that term probably wouldn't access a site that is offering cars for rent.
Most visitors won't wish to receive information on this topic, which will result on a much higher bounce rate.
The point is not to be seduced by tactics that attract lots of traffic at any price regardless of the quality of these visitors.
The number of visitors will only be relevant if the conversion rate is proportionately high, otherwise you will only be wasting your time and spending money unnecessarily.
· The fifth mistake is using keyword stuffing, an increasingly widespread technique.
The term "keyword stuffing" is directly related to Black Hat SEO strategies. What some webmasters do is add the keyword to the text several times to try to "fool" the script and convince Google to show this URL when users search for this keyword.
These types of measures are not only ineffective, but also can be harmful in the long run.
Don't forget that Google in particular, and search engines in general, were created to provide the best results for each term searched.
In other words, when a user searches for information on Google, if the first results don't offer the answers to what he wants to know, he will no longer trust the search engine. So when Google detects  that the keyword density is too high, or the text was written only for boosting ranking, Panda (an algorithm designed to detect this kind of action) will decrease the authority of that domain.
Panda is part of Google's algorithm designed to remove pages with poor quality content.
In essence, this system will lower the SERPS position of this type of sites.
The impact of this change on traffic will be incalculable.
And since recovering what was lost is not a simple task, it is best to try to get things done right from the start without following the quick path to increase our organic traffic.
The last thing to consider is the keyword density.
Unfortunately, there is no magic rule that will indicate the correct number of keywords in a text.
Synonyms can be handy because in addition to including related keywords, we can explain the same concepts using other words and write a more interesting and relevant text.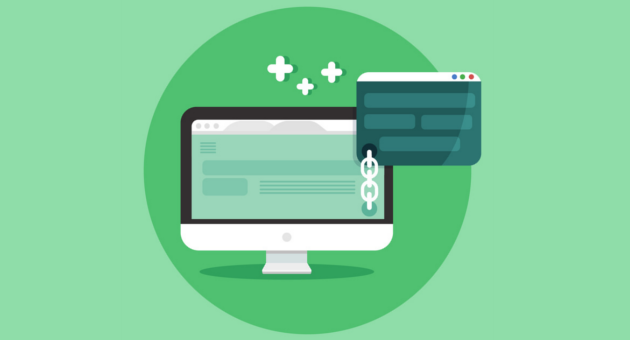 · The last mistake is not including relevant external links.
You have probably noticed that many webmasters never include external links.
The problem is that they don't want to transfer domain authority to other sites. They believe it would be unfair to include links from sites without getting something in exchange. However, this is a mistake that your marketing experts shouldn't make.
Including links to other articles that may clarify concepts or that are offering additional information will be vital to improving your own content.
Users don't live in a bubble and they know that there are hundreds of pages on the same topic.
And with this recommendation, we end this article on inappropriate practices in creating digital content.
As you have seen, everything you do will affect the quality of your content. If you want to boost your SEO strategy; you will have to pay attention to all these details.
Remember these tips before you start writing your next article.