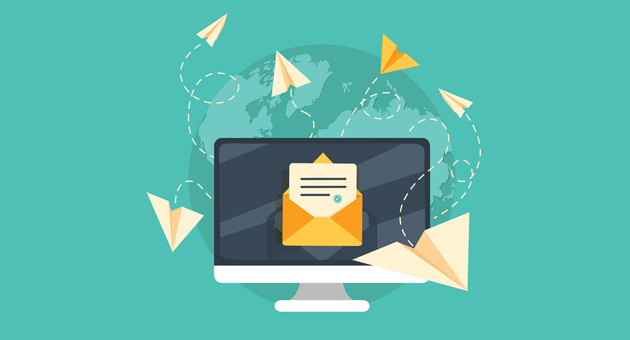 10 Tips That will help you to regain confidence in email marketing
The changing nature of the market and the different trends that can come around unexpectedly from time to time force marketers to take advantage of all the tools at their disposal to implement different types of strategies to achieve their goals.
Even the strategies or tools used for years also suffer from the growing need for adaptation, or if nothing is changed, they will become more and more ineffective and obsolete.
But of course, that doesn't mean that these tools or strategies no longer work; it is just that you will need to adapt them to different circumstances. Remember that marketing is not an exact science. To work with marketing, you need to be creative, willing to make changes, and especially to take risks.
Perhaps the best example to represent this situation is Email Marketing.
Email marketing is a tool that since the beginning of Digital Marketing has been used to attract and retain customers, as well as a means of direct communication with our subscribers and consumers.
However, times change, and the old practices of Email Marketing don't have the same effects today as a few years ago.
However, all is not lost, email marketing will still be viable for many years and remains an efficient tool to achieve short and medium-term goals; It's just a question of how to do it and in this short guide, I'll give you 10 tips that will help you regain not only faith in Email Marketing but also boost your email strategies.
· Why should you keep working with email marketing?
Nowadays, some people believe that Email Marketing is in decline, is "dying."
Is it true? Personally, I consider it to be a false, unfounded statement, and it dramatically underestimates one of the best tools marketers like me have at our disposal.
Don't you believe me? Well, let's look at some reasons why Email Marketing is still one of the most efficient and even lucrative techniques for those who want to work with Digital Marketing.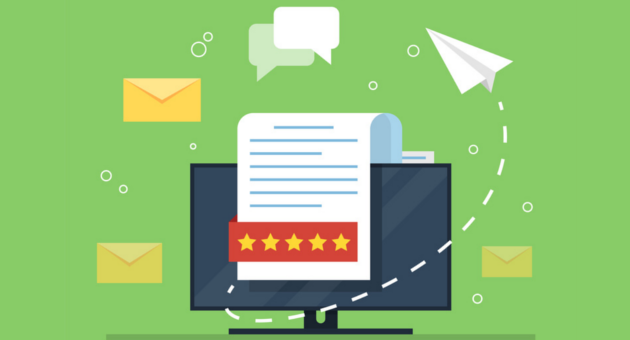 1. Email is still one of the most used media
Although communication technologies are increasingly advanced, with more options available to us, email is still one of the most widely used means; we could actually say that there is hardly anyone without an email account.
It's almost impossible to use online services or applications without an email account.
Just as an example, you wouldn't be able to create an account on major social platforms or buy from major online stores without a valid email account.
You don't even have to think only of social media. Games, hotels, tourism services, government websites, banks, organizations, academic institutions; No matter what you need to do online, you will always need an email account to sign up.
You will need to have at least one valid email account, even if you only use it to register for online services.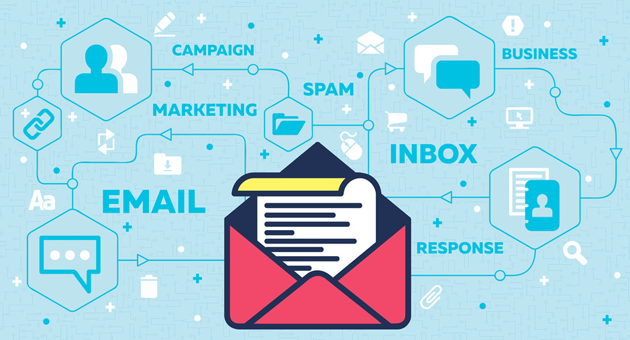 2. It is easily accessible
To create a free email account, you only need an Internet connection and a computer or mobile device.
We should also highlight the fact that smartphones nowadays require an email. Otherwise, you won't be able to use your device correctly.
In fact, if we go a little further, it's entirely possible to have a mobile device and use most of its functions without the need for an active phone number, just using your email and of course a Wifi connection with the Internet.
Additionally, you can set up your email account on your smartphone and receive your notifications in real-time.
So you think sending a newsletter is not a good option for engaging with your subscribers?
3. When someone subscribes to your mailing list, they want to receive your messages
So far, we have talked about the advantages of email as a means of communication, but why can we consider email marketing as an effective strategy?
Well, let's start by talking about one of the most relevant aspects of this discussion: People who subscribe to your newsletters want to receive your content, which means that they are interested in what you have to offer.
This basically means that they will be more likely to receive your messages and read your emails.
With the right strategy, we can turn that interest into conversions and with less effort compared to other Digital Marketing techniques.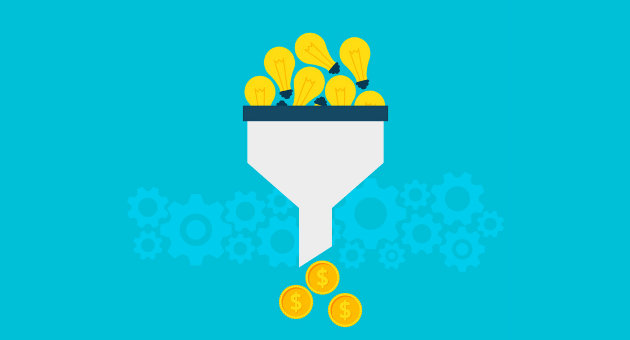 4. It is profitable
Among the different Digital Marketing techniques and strategies, one of the cheapest is undoubtedly email marketing, and requires minimal investment in comparison; even adding the potential expense in  tools for optimizing your email marketing campaigns, you will still spend less than in other cases such as paid advertising (ads on Google, on social media, and other platforms.).
Also, it is a profitable technique, which means a fantastic return on your investment. With low costs and a high conversion rate, considering these two points, investing in Email Marketing becomes a viable and highly recommended alternative.
5. It's a very versatile strategy
An email is not just about using text to send a message, but it has become a very versatile medium that allows for a greater diversity of alternatives when composing your messages, making them more dynamic and varied.
Of course, texts are still a fundamental part of an email, but it's not your only option, and in fact, we don't recommend sending only text in your newsletters, but I'll talk about it later.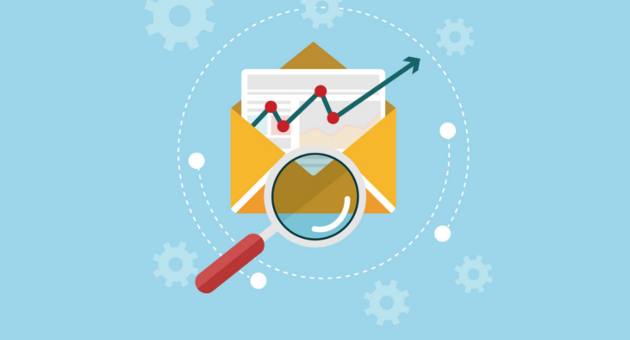 · 10 Tips for updating Your Email Marketing Strategy and Getting Better Results
We have already talked about why Email Marketing is still a viable alternative to Digital Marketing, and therefore it is worth continuing to invest in it.
Now, let's take a look at how you can boost your Email Marketing strategies, and for that, I will give you 10 tips that will help you regain confidence in your strategy so you can get better results from your campaigns.
1. You will need to create the right lead magnet
One of the main problems that a lot of people have when working with Email Marketing is the lack of subscribers, and it's not a meaningless concern. After all, why keep sending emails if we don't have an email list with users interested in receiving our messages?
It is discouraging to work hard and not see concrete results; When we create a digital marketing strategy, we want to attract new subscribers and users interested in our project. When this doesn't happen, we begin to lose confidence, and it may affect our future actions.
At this point, many people resort to downloading mailing lists to try to attract more leads quickly. But is it worth working with this kind of strategy? The short answer is no.
So how to get subscribers? Using the right lead magnet.
A Lead Magnet  is a type of content or semi-exclusive incentive that is offered in exchange for user contact information, i.e., a "gift" for visitors who agree to subscribe to your newsletter. This type  of "Win-win" strategy is often used to create targeted mailing lists.
There are many types of lead magnets, but one of the most effective and simple to create is undoubtedly an Ebook. There are several ways to create an Ebook and, depending on your niche market, this option could bring fantastic results.
To create a lead magnet, you have to work with the right tool. I am using Beacon.by, which is a great platform for creating Lead Magnets like Ebooks. Not only is it very efficient and has a wide range of features, but it is also very intuitive and easy to use.
With this software, you can create lead magnets to attract more subscribers and get more out of your web traffic.
2. Be consistent with your strategy
Once you've created a mailing list, the next step will be to learn how to take advantage of this asset — one of the main problems that newcomers to this world face are finding out the best sending frequency.
Don't worry; that has happened to all of us.
Sending too many emails could be even worse than not sending anything for months.
You can't bore your subscribers with too many emails, but you can't send so few messages that they will eventually forget about you. The problem is how to find this magic number.
We could show you a lot of figures, but the best advice here is to test and see what works best for you.
However, if you don't know where to start, we would recommend starting with a weekly newsletter, and from there, you can adjust your sending frequency based on your results and your niche market.
3. Focus on your creativity
Ask yourself this question: Would I read an annoying email? The likely answer to this question is no. The best option to get your subscribers' attention is to create engaging emails; To do that, you will have to be creative.
It's not about turning your emails into a Christmas tree or adding so many elements in the body of the message that one of them would probably get subscribers' attention (unless the situation warrants it). The key is to be different and stand out in the middle of so many other messages. You can achieve your goal with simple strategies by adding small details that will make a difference and convince your subscribers to open your newsletter.
Remember that it all starts with the subject line; if the subject doesn't attract subscribers' attention, they are likely to ignore your newsletter.
Don't be afraid to use emoticons, flashy words, clickbait (just don't abuse of this technique) or other features that will allow you to increase your open rates.
In the body of the message, you can include images, infographics, flashy headlines, lists, short but descriptive text, and much more. As long as you don't send any false information, you can use whatever you think will help to convince subscribers to click. Your newsletters should be relevant, engaging, but never dull.
Get readers hooked from the first moment. If your email is engaging, they will want to know more about what you would like to tell them, so you should use all the resources you have available when creating the body of your email.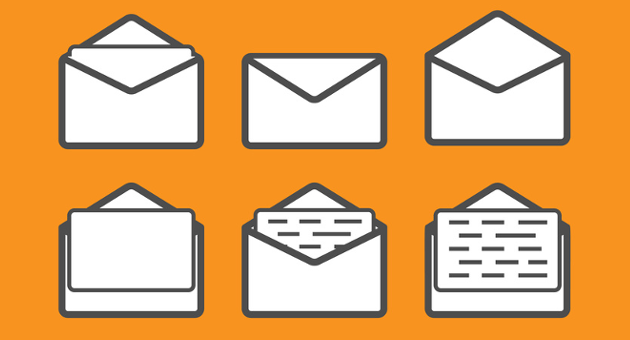 4. Customize emails to build closer ties with your subscribers
Believe me, when you receive an email, the last thing you want is for this message to be automatically generated for hundreds of people.
We all enjoy feeling special at one time or another, and what better way to make your subscribers feel unique and cherished than with an email sent to them personally.
Obviously, for reasons of time and budget, writing and sending messages individually to each subscriber is virtually unfeasible.
Fortunately, you can send bulk but personalized emails. To implement this type of strategy, you can use tools like Mailrelay. We have tutorials that will help you create custom emails and automate this  process.
This type of tool allows you to send multiple emails, but each message is addressing a different person as if the email was written in person for that particular subscriber.
You can plan more advanced campaigns and create targeted mailing lists to send a newsletter to a subscriber group based on criteria you will define.
This will make your readers feel even more special. If they believe that you care about them, you will be able to create a longer-lasting relationship with these subscribers.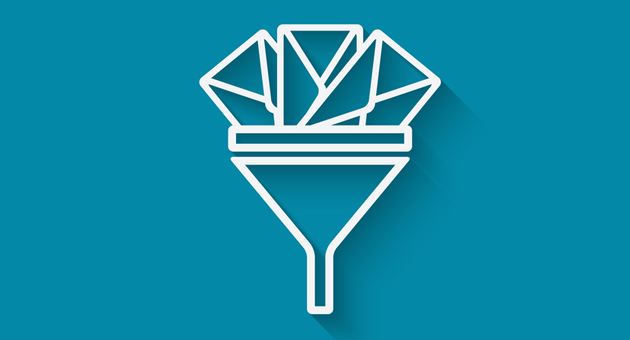 Another very common problem is that you feel you have failed to reach your goals. It's possible that even when you are creating and sending amazing  emails, some people will simply read and forget your message.
Therefore, it's important to focus a lot on optimizing the content we're sending to sell more.
Whether you want them to come to your blog or if you want them to buy a product, you can't create "passive" emails, you should create a newsletter with a clear purpose.
What do I mean by that? That you should be creative and encourage your subscribers to take action, no matter if you do that with content so relevant that they will have no choice but to visit your site  or if you will use calls to action to motivate them to do so.
You are not sending a simple notification that they will read and delete; You should create a newsletter with a clear objective in mind, with enough information to convince them to act now. However, you also need to show them precisely what you are expecting them to do.
You should create unique CTAs to attract visitors, for example: "Would you like to find the best selection of easy to-prepare home remedies? Click to download this list now." "The best strategy to get FREE Backlinks"!
You should use striking phrases and show, in just a few seconds, that you really are offering something that they should check out.
Take advantage of these CTAs to create more engaging emails and improve your open rates.
6. Send unique content to your subscribers
Sending exclusive content to your subscribers is the best option to show them that you have something valuable to offer them.
I already mentioned that people like to feel special, as if they are part of something unique that not everyone can belong to, and giving them access to exclusive content that only they can have is one of the best ways to make them feel special, to take advantage of this feeling.
Guides, Ebooks, audiobooks, special offers, discounts, limited promotions, links to private content on your blog, no matter what you offer, use whatever resources are available to grab your subscribers' attention and show them they belong to a unique group.
Often, this can help you not only strengthen engagement with your subscribers, but also to increase sales, especially if you offer good deals and promotions as an incentive.
7. Take advantage of seasonal campaigns
When planning the campaigns you will send, you should not forget about seasonal newsletters; Even if you usually send a weekly newsletter, you should consider special dates for creating themed campaigns.
It is no secret that essential dates such as Valentine's Day, Halloween, Christmas, and even Easter are dates widely exploited by marketers in general.
This is not much different in email marketing strategies. Prepare for all dates relevant to your niche, even those that don't have much to do with your product.
Create special emails for each season, with content alluding to the holiday or occasion; That way, you'll be reminded and able to catch the attention of consumers, who are more susceptible to promotional emails on special dates, especially for sales campaigns like Black Friday.
8. Pay attention to the quality of your emails
Would you be happy to receive messages that are difficult to read or that weren't written correctly?
Obviously not, your subscribers either. This not only denotes a lack of professionalism but also creates distrust in the quality of the products or services you want to promote.
Review the content of your emails to make sure everything is correct, and you are not sending wrong or incomplete information.
You should try to build trust when creating a newsletter. That means you should be professional in every way possible; You can't achieve that with poorly designed content.
Also, if you write a poor quality email, your subscribers will probably think that you were in a hurry to send the newsletter and that you are desperate to sell at any cost.
How would you feel if you received this kind of email?
9. Don't Forget Social Networking in Your Email Marketing Strategy
I mentioned before that impactful phrases are a useful and almost mandatory technique for increasing your conversion rate, but you also need to remember to work with social media, and apply both strategies simultaneously.
The combination of Email Marketing and social media allows you to build a substantial subscriber base in the form of a community, which will help you get more conversions and foster customer loyalty.
You don't have to do anything fancy, something as simple as a personalized signature or adding links to your social media profiles in the body of your email can help you build a community of users interested in your brand.
Remember that you can also create special promotions through your emails to encourage your readers to follow you on social media.
10. Don't be afraid of the spam folder
The word "spam" creates a lot of fear in marketers for obvious reasons. When an email is considered spam, the result of the campaign is affected as many users will not even see the message, which will logically affect the open rate and click-through rate.
However, it is not the end of the world, and there is a super effective method to avoid this small problem; You only have to work with tools that will allow you to avoid the spam folder. One of the most recommended tools is undoubtedly Mailrelay.
And this is one of the best Email Marketing services on the market. This will prevent your emails from landing into the junk folder. If you want to know more about how this email marketing software does it, I invite you to read this post.
In addition to tools for boosting your open rates, Mailrelay also offers many features that will help you optimize and refine your strategies and campaigns quickly, with a user friendly interface and  email list segmentation and campaign automation systems.
Best of all, you can use it for free, without any limitation.
This email marketing program is available in English, and they offer a technical support team willing to help you with any issues you may have; I really recommend that you try this great tool as I am sure, you will be positively surprised by all the options you have at your disposal.
·  Conclusions
Email Marketing has not died and will probably continue to work for several years; It remains an excellent marketing technique, especially when combined with other strategies such as content marketing and social marketing.
The important thing is not to give up and learn how to adapt this strategy to the different needs you may have.
Personally, it's a technique I keep taking advantage of and always try to learn more to get better results from it.
I recommend that you make the most of this option and hope the tips in this article will help you create successful strategies. If you know of any other advice or tools that can help strengthen these strategies, feel free to leave a comment.