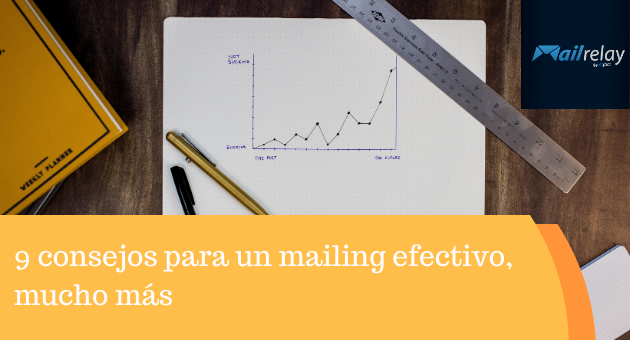 9 Tips for Creating a More Effective Email Marketing Campaign
There is a quick way to increase your sales: use email marketing. In this article, we will review some relevant points that will help you create a more relevant email marketing campaign, with techniques that you can apply to all types of businesses.
Don't worry; you can follow these tips without any problem because email marketing is actually one of the most straightforward online marketing tools, and you don't have to use complicated strategies to get positive results.
Let's get started
Step 1) Check your previous campaigns.
A quick look at statistics from your past campaigns can provide a lot of information. Study some more relevant aspects:
Which newsletters had the highest open rates.
If the time or day you send a newsletter will influence the result
Buttons and calls to action (links), which had better results
The data you collect will be very useful for understanding what works best for you, as well as what your contacts like the most. You don't need to spend an exorbitant amount of time checking old newsletters, but the reports can give you valuable information about the best option for your next emails.
Most email marketing services will provide graphics and reports with statistics about your campaigns.
At Mailrelay, you also have a campaign comparison tool to give you details about your previous newsletters.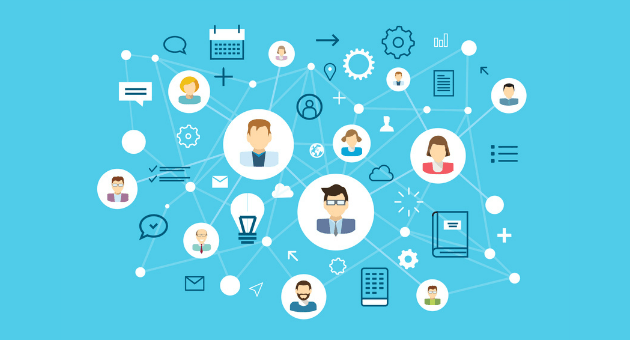 Step 2) Will you add more contacts to your list? Be careful as many people confuse the number of emails with sales.
However, in some cases, you could have the opposite effect if you use this strategy.
The first thing you should consider is that depending on the number of contacts you add, your stats will be more or less affected. For instance, if you increase your email list by 25%, the information you collected from previous campaigns won't be as relevant as before, as you don't know how your new subscribers will react to your message.
You should consider:
The origin of the contacts: that is, where they were obtained. Be careful with purchased databases, as this type of mailing list could give you several problems.
When was the last time you sent content to these contacts?
So if you are thinking about adding a lot of new contacts to your database, think twice.
That old list could contain:
Emails that no longer exist – that will generate errors
Wrong emails – more errors
Contacts who no longer remember you – spam complaints
The impact on results will be negative.
So my advice is that if you want to improve the results of your campaigns, don't modify a key parameter, such as your email list.
Step 3) How many contacts do you plan to include in your next email?
Most of the time, two things happen:
1) It isn't easy to sell with a single interaction
2) In your email list, there will be contacts who are currently interested in buying, others who need to be encouraged, others who are not motivated enough at the moment. You will have contacts in different  stages of the buying cycle.
What does that mean?
That if you send a single campaign, you will be missing out on several sales opportunities, as most of your contacts will not be interested in buying at that exact moment.
What is the most effective alternative?
It would be best to plan a series of emails, with a common goal, with different messages that will guide your subscribers towards the sales page.
If you've never used a similar strategy, don't worry. Plan only 3-5 emails on a trial basis.
There are many copywriting strategies, and if you don't want to add too many complications, just:
1) In a first contact, address the problem in general terms and the solution that your product presents
2) In a second contact, talk about the implications on a personal level
3) Then try to explain the possible advantages of your product over the competition
4) And try to eliminate the main objections
There are more options and more aspects to cover, but I think you can work with these options as a starting point when planning your email marketing campaign.
In fact, the idea would be to find a way to maintain more or less constant communication to be always present in the minds of your contacts so that you are there when they are ready to buy.
Step 4) Write the best subject line you can
How often do you receive an email whose subject entices you?
It's not a regular event, right? And yet, when you get an email with a weird, different, provocative subject line, you think about opening it to see what it's about.
Still, most business owners prefer to bet on "security" and write "standard" subject lines, or don't waste time thinking about the best subject for their emails.
In my experience, many people believe that what really makes the difference is the sender's email address. They think that when subscribers recognize the sender's name, they will open the newsletter.
Well, sometimes yes, sometimes no. If your customers receive many emails, even if they recognize the sender, they may well think, "I'll read that later / tomorrow / another time" = never.
You have to stand out in some way to differentiate yourself.
To find out how to do that, follow the recommendations in the post:
Write impactful and effective email subject lines that won't be ignored.
A more relevant subject line will help you improve your open rates, as well as "persuade" your potential customer to take the action you want.
The subject line could be different or intriguing but never write anything, just not to leave this field empty.
The next logical point is the call to action.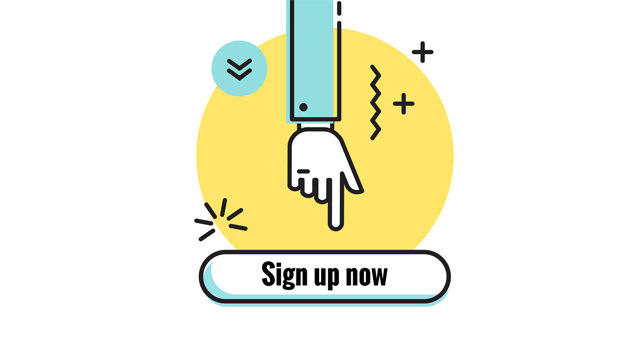 Step 5) The call to action, the secret to the success of any marketing campaign.
The content of the email is essential, but you should include at least one call to action per newsletter.
As we've seen in previous articles posted on this blog, there are two ways you can quickly increase clicks to your newsletters:
Place the call to action in multiple locations (2 to 3 times in the email)
Create CTAs with different words, even if you use the same link for all of them, try to persuade with various word combinations
These two strategies could increase your CTR. If more people are visiting your landing pages, you will get more sales.
It would be best always to try to attract the reader to your website, so you can't ignore the call to action.
Even if you are sending a campaign with multiple products, try to create a separate CTA for each link, using different words.
In the beginning, I said that it's helpful to review past campaigns. In the case of calls to action, it is fascinating that you study the ones that have worked best in the past.
My recommendation is that you don't stop trying to use different types of CTAs in all the emails you send.
Years ago, I studied the effect of using images and animated GIfs as calls to action.
In some cases, the effect was quite interesting, with a percentage improvement of 5% – 10% in clickthrough rates. In other cases, the difference was barely noticed.
What makes the difference is:
Your call to action should be clearly visible
Keep the message concise and encourage subscribers to click
Add more than one CTA to various parts of the campaign
What's not working so well?
Work with different types of calls to action.
If you promote multiple products in the same newsletter, you may have to add multiple links, each with a CTA. The problem is that when you offer a lot of choices to customers in just an email, they may end up doing nothing or leaving the message for later. If they don't act immediately, they will likely forget your email or get distracted by other urgent tasks and close your newsletter.
Step 6) Create more personal campaigns.
Almost any need, problem, or desire impacts the personal aspect, on a daily basis, of customers. Even when we talk about needs of a company.
Everything affects the personal side in one way or another:
At the inspiration level
The feeling of belonging to a group
The fear of change (or other things)
Personal pleasure
The professional field has a lot of impact on people, not only because of the hours we spend at work but also because of the interpersonal relationships that are generated. Thus, the personal and the professional become the two sides of the same coin, and we see similar behavior patterns in both.
You can appeal to the personal side of your sales campaigns, even if you're targeting a business audience.
You should always ask yourself:
What situation will customers find themselves in if they don't buy the product or service?
And present the situation/problem in your newsletter.
You can try with different perspectives, positive, negative, more directly or more subtly.
As a possible example, you can see one of our pop-ups:
It's a more or less subtle message, but somehow it suggests the repercussions and implications of not solving the problem (sales).
Could we use a more direct message?
Of course, something like:
"Does the lack of sales distress you? Which tough decisions will you have to make if you don't sell? Do something!"
The use of one type of message or another will depend on the audience you are targeting, although it is best to always test and occasionally alter your strategy to see if other variations could bring even better results.
► Storytelling
You can likely tell some kind of story or joke about your product or service.
If you write well, that strategy could become a very effective way to sell in your newsletters.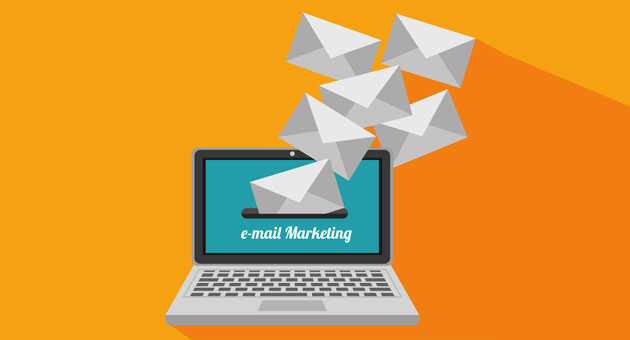 7) Use an effective yet simple design
Without getting into the debate over whether using text or image for creating a newsletter is better or worse, for most campaigns, a cleaner email would probably get better results.
The reason?
Lack of attention.
Yes, most of the time, the campaigns you send won't get 100% of the attention of the person viewing them. It is possible that a small percentage of your subscribers will be interested in buying the product  you are promoting, in which case they may show a little more interest, but most of them will be doing several things at once.
What is the best option available for you?
Something simple
Awesome
Fast and easy-to-understand
This is one of the possible options to "fight" an environment saturated with stimuli.
You can read other articles and tutorials that could help you to create a cleaner newsletter or review what your competitors are doing to identify aspects that you could change in your campaigns.

Step 8) Check external aspects.
What is the use of creating a newsletter within the correct standards, with texts written for your audience if your site is not working correctly?
Yes, it can take a lot more work, for example, if you have to prepare a specific sales page for a single campaign. However, there will be times when it pays to create a custom landing page and that could positively impact your results.
It would be best if you also considered creating similar campaigns on social media, paid ads or other options to attract even more traffic to the landing page.
Try to coordinate the efforts of all campaigns to increase results.
Other elements that can also improve the effectiveness of your campaigns would be:
Add a chat button to your website.
Include a contact form and any additional relevant information that will show visitors that they can trust the website
Publish a page with clear and concise purchase conditions
That is not related to newsletter design and preparation, but it certainly improves the effectiveness of any sales campaign.
►  The most important thing to consider
You will need to make sure there are no errors or issues and that the entire process is straightforward, and there are no possible unanswered questions.
Depending on the goal of your campaign, a minor error would not affect the result, but if you are trying to convince subscribers to trust you, they would see an error as a problem or sign that they should not buy.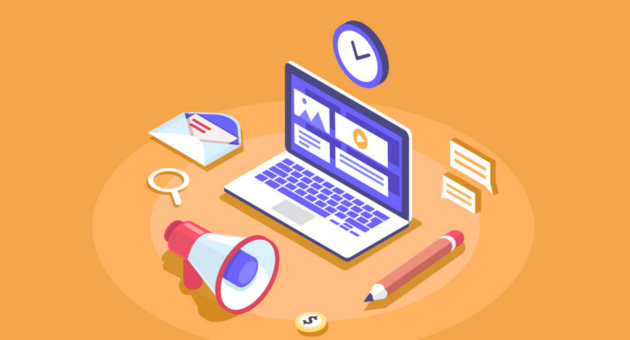 Step 9) If possible/necessary, include a deadline.
Working with deadlines can be an effective way to increase the
subscribers' interest in a product or service. The difficult thing is often specifying a temporary limitation that:
Encourage the contact to make the purchase as soon as possible
The deadline shouldn't be too short, as that would give the impression that there is not enough time to make the right decision.
On the other hand, if users have a long time to decide whether to buy or not, the process wouldn't work.
What would be the best option?
This point would require testing as options may vary depending on the type of product or service you want to promote.
In any case, it's an interesting aspect that you can try, especially if you also, work with discounts and promotions.
Definitely
The effectiveness of an email marketing campaign depends on many factors. In this post, we've seen those that I believe can have a positive effect.
It is true that I left out some aspects, such as the need for technical configurations or attracting new subscribers. However, I think the points discussed are the most important, and the others, like technical configurations, they are so essential that they are presuppositions.
I hope these tips will be helpful to you.
Translated by Micheli.