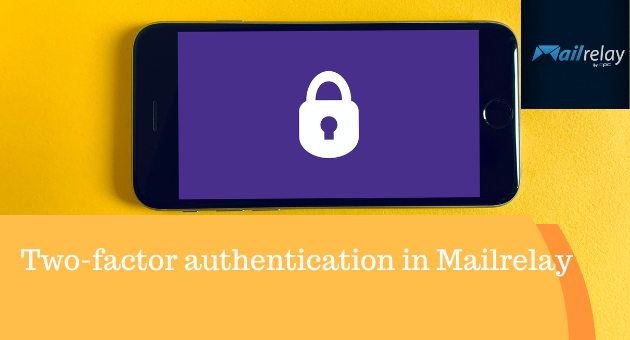 Two-factor authentication in Mailrelay
We have included a new security feature that will allow you to enable two-step verification or 2FA. This verification process will be important to add a second identification process, through a code, and thus improve security.
The process is very simple and is done through an OTP code (one time password) compatible with many Apps such as Google Authenticator, Authy, Microsoft Authenticator, etc.
It is also important to understand that this verification is done by a single Mailrelay user, that is, if there are several users, it will only be activated for the one that accessed this setting and enabled the verification.
To activate it, you will have to access the Mailrelay account, and click on the icon on the right, on username and profile:

On this screen, click Two-Factor Authentication and enable: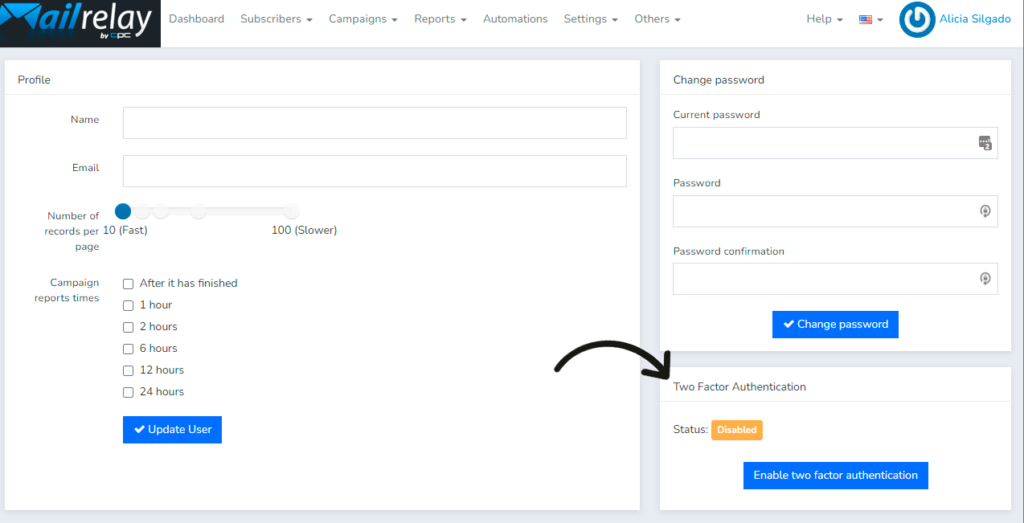 We will see the steps for activating two-factor authentication. The first step is to Scan the QR Code or enter the code with an OTP compatible app. After that, confirm the code that will be displayed in the APP and the current password of the Mailrelay account: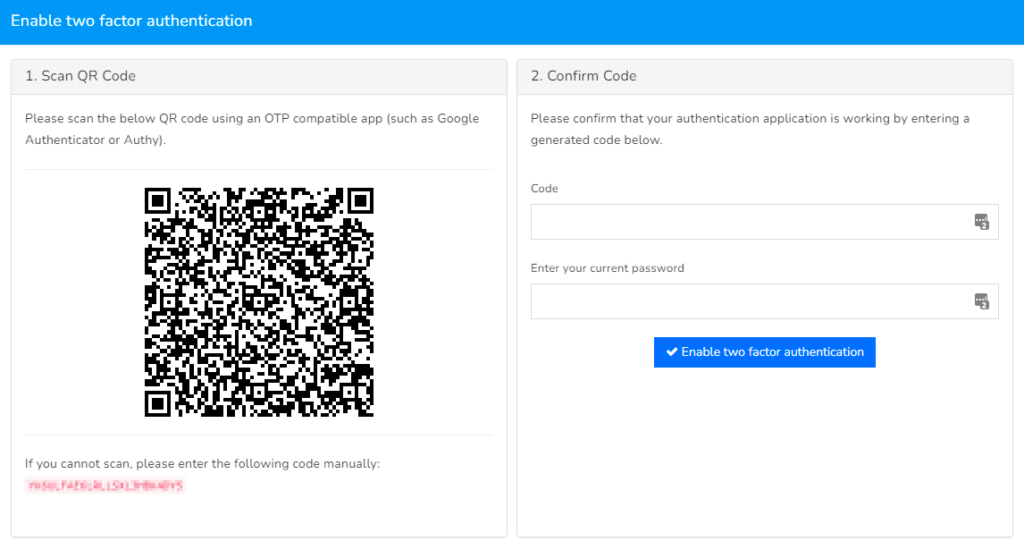 Once confirmed, we will see 5 backup codes. It is very important to keep these codes in a safe places, since in the event that we cannot access the APP to enter the code, this will allow us to access and change it or remove the Two-step Authentication.
In case of losing the Backup codes and the APP, the Mailrelay account cannot be accessed and it is not recoverable.
The backup code is entered in place of the APP code and is for single use, that is, once the 5 backup codes have been used, they will no longer be available for account recovery.

Once enabled, the next time the Mailrelay account is accessed we will be able to use it without any problem: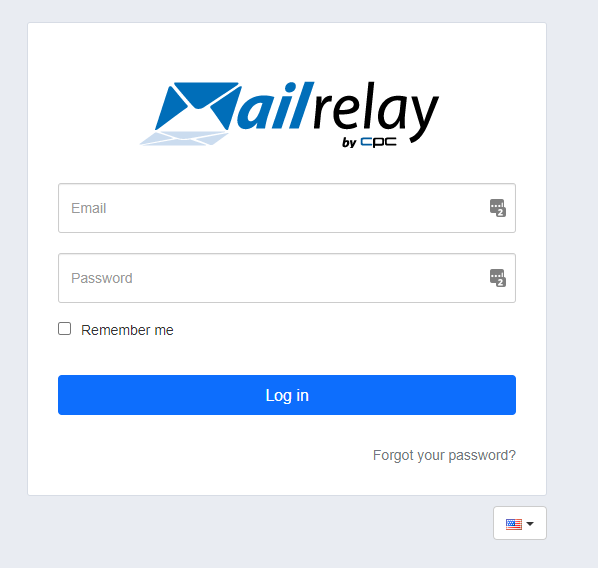 And now it will ask us for the APP code or the backup code: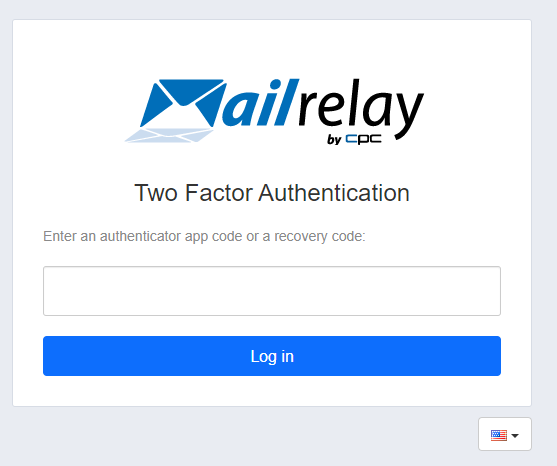 Once entered, we can access the account normally.