The – email marketing platform
simple
fast
reliable
Yes, we offer the largest free email marketing account, allowing you to send up to 80,000 emails per month to a list of up to 20,000 contacts.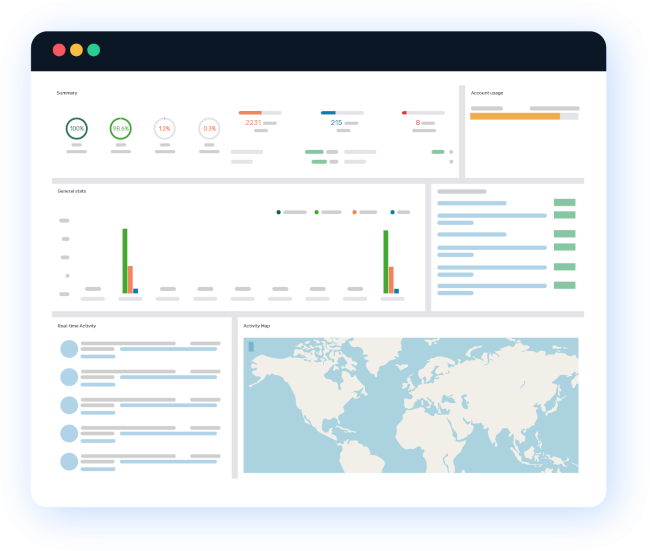 How to create an email campaign?
You can create and send your mass mailing campaign in just a few steps:
Import your contacts
Easily, you can import your contacts from a CSV file, or just paste them in the import field. You can even import from Mailchimp if that works for you.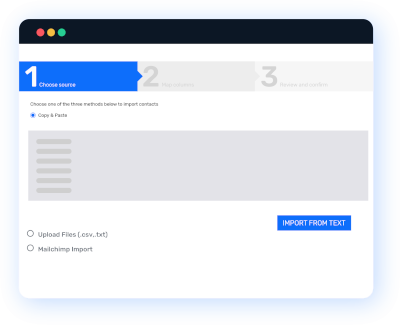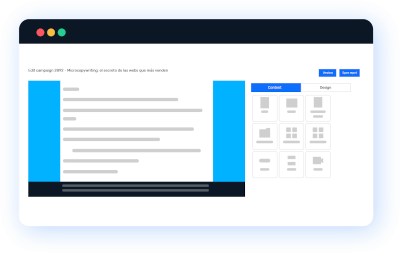 Prepare your email
Use our no brainer drag and drop editor. Or if you feel like it you can also upload your HTML design. Both options are easy to follow.
Send your campaign
Or schedule a date and time for it to be sent if you like. You can also A/B test subjets or senders to achieve the best results.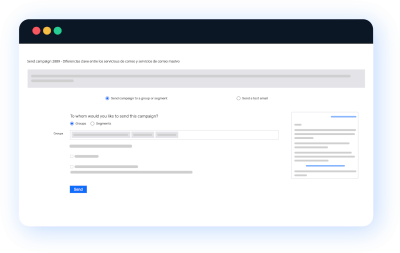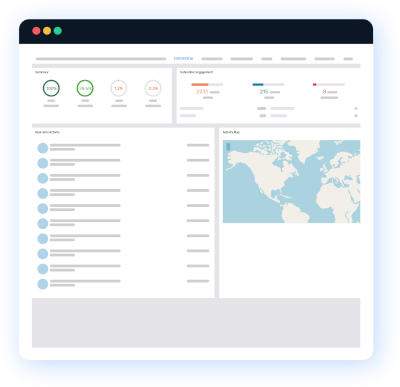 Analyze your results
Statistics are a must for digital marketing and Mailrelay offers all you need. Open rate, click rate, most clicked links and many more so you can understand what's happening with your mailings.
Immediate Benefits
Biggest free account
We offer a free account with which you can send up to 80,000 emails to a list of up to 20,000 contacts per month.
We will save you the time you would spend comparing: there's no better offer out there.
Newsletter editor at your fingertips
We offer you an easy-to-use drag & drop newsletter editor. Yes, it is very easy. Just choose the elements you want, drag and drop them where you need them, and you're ready to go.
Technical support at your service
How much time have you spent trying to solve technical problems yourself? How many headaches have you had trying to understand technical terms and complicated procedures?
Complete statistics
In marketing, what you can't measure, you can't improve. And that's just the way it is. With Mailrelay, this won't be a problem. We offer complete statistics on all your campaigns, even for free accounts.
SMTP server
Do you work with a CRM or other proprietary software from which you already send email campaigns? You can increase the number of emails you can send or improve the delivery rate by using Mailrelay's SMTP server.
API for integration
In today's digital world, integration is vital. Did you ever imagine that you could connect Mailrelay with your other digital tools and services to automate processes and make your life easier? With our API, you can.
Trusted by our customers
The Mailrelay system has been a solution to our marketing system, and the customer support was good, and fast. Customer support is also in Spanish, this enables more of our staff to make contact, the treatment is customized and they are connected throughout the working day, from 8-22 and give rapid assistance. You can send…

Mailrelay is an easy and efficient tool that has saved us a lot of time and internal IT and commercial resources that weused to have to consume. It allows us toadapt predesigned templates to our corporate style and we can send mailings with personalized fields instantly. It has helpedus with our client relationships.

We started using Mailrelay in early 2012 as part of an internal communications project and, after we saw that the system brought us good results,including design options, we ended up working with the software tocommunicate with the media and marketing actions. So far, we didn't have any problems, even in the case of specificcampaigns, when…

We have to thank the support offered by the Customer Service Department ofMailrelay, to help us create and edit our newsletters. They helped us a lot in everything we needed to start sending our newsletters. The system stands out for its functionality, cost and easeto use interface. The support, in ourcase, was fundamental. Without the…

By using Mailrelay, i try to send email marketing campaigns more Professional and with a more attractive design, and with this system I can measure the results of the strategies. Thanks to its statistical system I can sort and track our databases, see the analytical results of our campaigns, etc. Another improvement is the fact that this email…

Thanks to Mailrelay we can manage our own offers and exclusive packages, in a very agile way. In addition, the support offered by Noé, from the beginning was excellent, fast and effective. This helps us manage the system more easily. Without this help, we would have taken longer to learn how to manage the platform.