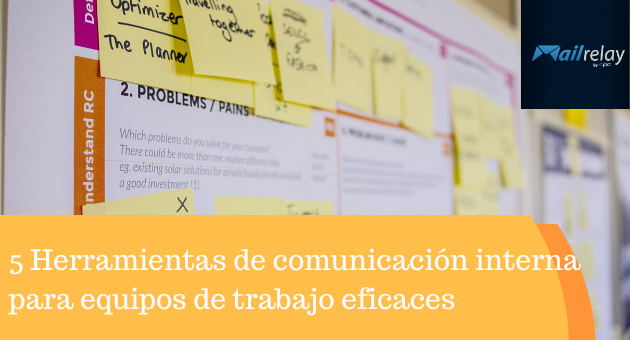 5 internal communication tools to improve team workflow
Have you ever tried to organize a team? If you work with several people, you will understand how important it is to have good communication between all members so as not to duplicate tasks, paddle in the same direction, work towards the same goals, meet deadlines …
Whether you manage a company, startup, digital business, or you are a freelancer working on different projects, the use of internal communication tools is essential.
According to its basic definition, a work team is a group of people who have competencies that complement each other and unite them to achieve results that benefit everyone.
Therefore, a work team is something like a rowing team; if any of the members stop rowing (or start doing it in the opposite direction), the boat will not reach its destination, or it could sink.
Effective internal communications is the key to organizing a team, especially if people are working from different locations.
Therefore, in this article, I want to address aspects such as:
The importance of communication in work teams.
The most powerful internal communication tools today.
Other applications that you can use.
The importance of communication in work teams
Although we have already seen compelling reasons for selecting software that you can use, I would like to delve into the power of good communication.
Basically, good communication with the team favors all these aspects:
► Fluency in teamwork
If there is no good internal communication between the members of a work team, likely, things will not work out.
And, for there to be fluidity, everyone must coordinate and know what phase they are working on, why they are performing each of the tasks, and how their performance affects the next link in the chain.
► Global productivity
Imagine that your company is about to launch a new campaign, but due to a lack of communication, the person who should send the invitation emails to customers forgot to do it. In this situation, most people who should be informed would never know about the event, which would be a waste of all the effort invested in the project, wouldn't it?
Once again, the solution is to rely on internal communication tools to update all team members in real-time.
Ultimately, when everyone is working with the same goals in mind, productivity increases.
► Monitoring project status
One of the most potent advantages that internal communication tools have for me is that they allow me to control an entire work team.
Moreover, it will be easier to delegate tasks to your colleagues.
You will be able to monitor all users quickly, to check the workload of each one (to avoid overloads and idle times), the status of a project, whether or not delivery times are being met, and much more.
Remember that in the event of unforeseen circumstances, you can always update everyone through comments or using another contact option.
► Troubleshooting
Sometimes some blocks prevent us from moving forward, and contact with the team helps us have other points of view. This is one of the keys to keeping evolving!
It is easy to lose data or make improper changes when multiple people work  on the same file. A useful software will help you keep track of your data.  If you work with a professional tool, you can share information between members or back up data online.

5 internal communication tools you can use
The market for team communication applications continues to evolve, as the digitization of all types of companies and businesses (even the most traditional ones) has become more than a reality.
In these times, without taking coordinated actions and promoting group communication, the results will be far from the objectives set (either in person or remotely).
Fortunately, we have a list of communication systems for work teams, from the most basic ones, which barely include chat, to the most sophisticated ones that allow integration with task management tools.
Let's see the list:
► Slack
Slack allows you to create a virtual workspace, in which all members of the same team can communicate and exchange files.
It is very likely that, if you have not used it, you have heard of it, as it is a top rated software.
It offers an intuitive interface that, among other things, allows you to:
Create private chats
Sort conversations into groups
Create topics and mark important conversations.
Share files and integrate the system with other applications (such as Dropbox or Google Drive).
Video calls for desktop, Android, and iOS.
► Twist
It is an internal communication tool similar to the previous one. The most significant difference is that it is an application that saves the topics covered forever so that you can return to them later.
On Slack, at least in its free version, there is a limit on accumulated messages. Conversations are organized into topics and these, in turn, into subtopics for more control over the progress of the work.
In addition to this point, it includes a search engine to streamline the search for the topics covered and imported files.
► Teams
This is one of the most advanced internal communication applications. Among the various options of this software, you can group conversations and receive notifications, in addition to seeing the status of your colleagues.
However, you will find many other options:
Chat with options to create thematic groups or communicate with just a few people in the group.
Team call.  You will be able to organize your work and integrate productivity tools (such as Trello, Dropbox or Google Drive).
Calendar. With resources to record meetings and important dates and create groups for meetings or quick conversations.
► Happydonia
This tool, in addition to incorporating features similar to the previous ones to promote team communication, includes others that facilitate access to the personal data of each member.
For example, with this application, you can share payroll, certificates, vacations, time recording, or performance reviews.
In addition to that, it improves the experience of each person on the team through participation and active listening.
► Skype
We could never write an article about the best tools for talking to people online without including Skype.
Its operation is simple. It is used for individual or group conversations, as well as for making calls. This software is used by millions of users and will likely continue to dominate the voice chat  market for some time, even with strong competitors.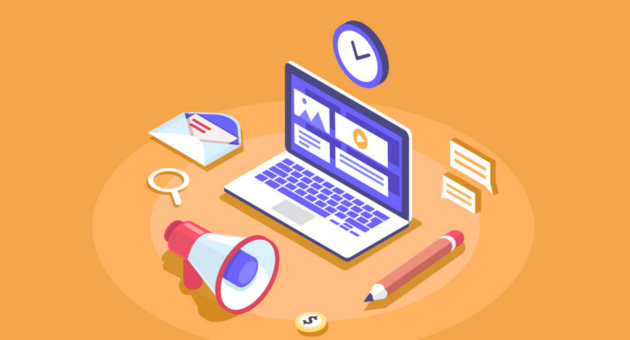 Other apps to improve your team's communication
In addition to the chat applications we've seen so far, you can work with other tools to improve your team's workflow.
Internal communication is not only based on sending messages, but also on the correct organization and management of tasks between team members.
The truth is that there are so many tools available to facilitate teamwork that it would be impossible to mention them all in one article.
However, I was encouraged to select the applications that I think are incredibly powerful for driving all types of businesses.
Let's see some of them.
► Voice apps
These tools are used to conduct virtual meetings, both internally and with customers. They offer audio and video features, with options to activate the  camera, share screen, record conversations, add text, and much more.
They all break the space-time barrier and facilitate communication between people from anywhere in the world. Let's see some of them:
Zoom. This video conferencing service allows you to create different rooms. In this way, you can create sub-teams to talk about specific topics.
Hangouts. This application was created by Google and allows us to make calls with up to 10 or 15 people (depending on whether you are using a Smartphone or PC). If you use this software, all shared images will be automatically saved to Google Photos.
GoToMeeting. It allows meetings of up to 250 people according to the contracted plan and includes a different feature. You can draw on a digital blackboard to expose complex issues.
Lifesize. This is one more of the internal communication tools with which we can make videoconferences. Its peculiarity is that it can be integrated with other systems such as Skype, Slack, Outlook or Cisco.
Whereby. Perhaps the simplest of all, as you can use it without having to install any software. The free version allows you to add up to four participants in the room, but the pro version will allow up to 50 users simultaneously.
► Online tools for internal communication
You can also work with project management systems, as many of them offer communication tools to facilitate teamwork.
To choose the best option, you will have to assess the size of your team and the complexity of daily tasks. To give you a more accurate idea, let's look at some systems.
●  Asana. It is a tool that helps to control, manage, and monitor projects and tasks. Facilitates organization, communication, and planning to achieve the objectives set. It also allows you to schedule  deadlines and create reminders for recurring tasks, with synchronization options with Gmail and Google Calendar.
●  Trello. Its use is so simple; it is common to use it both professionally and to manage personal tasks. Its interface is very simple and easy to understand. It is based on the Kanban model, forming tables with three columns (to do – doing – done). Within them, you can create cards and set deadlines, appoint other team members, and create checklists.
●  Basecamp. If you are looking for complete tools for internal communication, you should try this one. It will facilitate project management for SMEs, simplify the work process, and favor the flow of information. Its panel, into work teams and projects. Within each of them, you will find blocks of information, conversations, a list of tasks, calendars…
●  Monday. The best advantage of Monday is that it provides information in a very visual way. At a glance, you can see what everyone is working on, as well as monitor the progress of each task.
● DoxFlowy. This is a useful tool if you're creating a lot of documents in your organization. It allows you to automatically generate important legal documents and send out notifications for approval and the next steps. It can also integrate with your tech stack either directly or through Zapier.
●  Google Drive. Although it doesn't allow us to make video calls, manage projects, or chat, it is one of the most used tools to create and share documents online. In other words, a "must" for all of us who work online.
If you work for a company (no matter its size) or manage a business and need to communicate with others to get the job done, I recommend that you always have this list of tools at hand.
As we have seen, these tools will help you to increase productivity and, in general, to achieve the results you expect from your projects.
Did you know all these internal communication apps? Tell us about your experience in the comments.
Translated by Micheli.