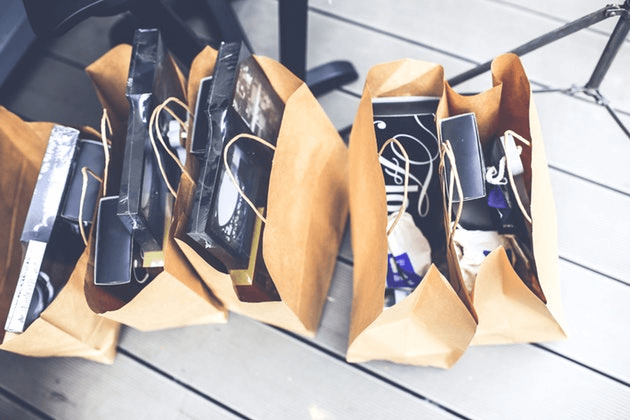 6 tips for creating a virtual store
Is it worth creating a virtual store? With so many options and sales platforms, many entrepreneurs are afraid to spend money investing in a corporate sales website.
First of all, the answer to this vital question is definitely yes. Why?
You certainly have no doubts about the importance of the Internet in our lives. Still, you will probably need a few more reasons to decide to create your own virtual store. No problem! We will highlight several aspects:
● Sell 24/7. Not all entrepreneurs can keep a store open 24 hours a day, 7 days a week. This is too expensive. Meanwhile, a virtual shop allows you to receive orders during the night and on weekends. You don't need to hire more employees, as you can process these orders during business hours.
● More customers. With a virtual store, you can sell your products to customers from anywhere in your country or even from any corner of the world.
● Expand business without spending all your money. Really, creating an eCommerce site will cost less than opening a new store in your city. If you start selling online, it is likely that in a short time, it will represent a large part of your income.
Do you want to try, but have no idea where to start? Don't worry, in this article; we'll explain the basic steps you can follow.
What to sell? Choose your product.
Which eCommerce platform to use? Choose your eCommerce solution
How to choose a hosting company? Purchase a hosting plan and domain.
How to choose from thousands of virtual store templates? Choose and install your template.
What should you include for creating a successful store? Personalize your store and add content.
How to attract your target audience? Seven ways to promote your store.
·  Choice of product. What to sell?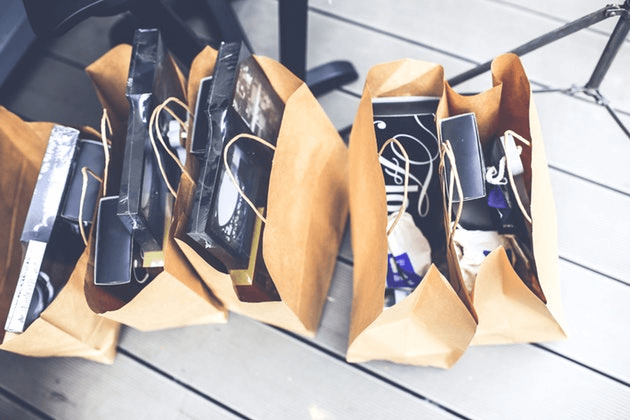 In fact, you are the only person who can answer that question.
If you manufacture your own products, you already know what you are going to offer. But if you plan to sell third-party products, the process becomes more complex.
We can't choose and decide for you, but we can give you some useful tips:
● Opt for a mid-priced product. The cheaper the items you sell, the more people will buy them, but the Average Order Value (AOV) will be lower. And vice versa: if you choose to sell expensive products, fewer people are likely to buy them, but you could make more money. It alls depend on your niche.
● Choose a product that is growing in popularity slowly but steadily. To find it, you can use the Google Trends tool (below; we will show a comparison of two products as an example).
● Think about how often your customers will buy from you again. For example, wedding dresses cost a lot, but how many times will you get married in your life? So when choosing a product, answer the question:
·  How many customers will buy my product again? A vital choice for your store. Which eCommerce platform to use?
Since this article is about creating a virtual store, the next step to take after determining your product is to choose a platform to build it on.
Due to the growing popularity of eCommerce, it is not surprising that the modern market is full of eCommerce solutions for all niches and budgets.
However, the popularity of platforms may vary by country. We recommend that you choose one of the most popular in your country. Many systems offer free trials, but it is important to do a lot of research before opting for a system, as you will have to take the time to familiarize yourself with the platform and configure everything.
According to statistics, the five most popular platforms in Spain are Prestashop, ZenCart, osCommerce, WooCommerce, and Magento.
Which one should you choose? It all depends on your needs and preferences. The secret is to compare different options, in terms of prices, features, and reviews.
· Choice of web hosting. How to choose a hosting provider?
Most virtual store systems will require a hosting service. Some offer domain plans, others charge the service separately, while many offer different options so that you can buy your virtual store with  a hosting plan, or contract the service from another company.
In simple words, a hosting company provides storage space on its servers, where you can upload your virtual store. The space you will need depends on the hosting plan you are going to buy and the size of your store.
In addition to a hosting service, you also need a domain name. This will be the address of your store on the web (for example, myvirtualstore.com). By default, many hosting companies offer domain registration in their plans. However, you can also register your domain with another company.
But how do you make the right decision and choose the hosting that best suits your business? The aspects we recommend that you take into account are:
● Reliability. To check if a hosting company is reliable, check how many customers are already using the service (the more, the better) and what they are saying about their experience.
● Compatibility with your eCommerce platform.
● Support. This is especially important for beginners.
● Relationship between the amount of space and the price.
● Reasonable price. Compare prices from popular providers and never choose the cheapest option. Remember that price is not an indicator of quality, but it will help you choose the best option for your pocket and your needs.
● Easy to use. You should check the hosting control panel to see how it works and whether the options are intuitive.
After purchasing a hosting plan and a domain, you can install your eCommerce platform, and set up all the necessary features (currency, payment, shipping, etc.) and choose the most appropriate design for your virtual store.
· Project choice. How to choose from thousands of templates for virtual shops?
As for the choice between templates for free and paid virtual stores, it all depends on your budget. The only thing we can recommend is that you buy a premium template, if your budget allows you to spend on the layout of your store.
We can't deny that the paid versions have more features than the free templates, but in the end, you are the one who will have to decide if you can afford to pay for a virtual store template.
Before downloading and installing an online store template, you should check the following aspects:
Technical support.
Compatibility with your version of the eCommerce platform.
Easy to customize.
Responsive design and compatible with different browsers.
Well-structured navigation.
Plugins and additional materials included in the package.
·  Store customization. What should you add to your store?
After installing a template, you will have to customize it, add your products, and incorporate some more features that will improve the visitor experience.
You should pay special attention to:
● High-quality photos. The services of a professional photographer are not cheap, but they are worth every penny spent. Also, if you don't plan on changing the product range frequently, high-quality photos can be a good long-term investment.
● Photographs from different angles. The more product photos you upload to your online store and the more detailed they are, the more likely a user is to click the Buy button.
● Detailed descriptions. People like to know precisely what their money will be spent on. Include detailed descriptions, written by a professional, whenever possible.
● Comparison function. Some people may find it very difficult to make a choice. So why not help them out a bit with the product comparison feature?
● Add a wish list. Sometimes, potential customers need a little more time to decide whether to buy a product or not. That's when the option to add the product to the wish list will be very useful.
● Fast and easy buying process. The fewer fields your potential customer fills out to complete their purchase, the more likely they are to pay for the products they have bought.
● Clear return and refund policy. If your customers don't feel confident enough, they will be afraid to buy, especially if you are a small business.
● These are just a few of the things you should consider when customizing your store. The path to creating a successful virtual store is long and challenging. But don't get discouraged, you can do it.
· Promote your online store. 7 effective ways to attract more customers
You can't work in marketing for a few days and leave it aside to devote yourself to other tasks. On the contrary, it is hard, continuous, and challenging work, but it can bring you surprising results.
Don't forget: While you're standing still, your competitors are working, and if they get out in front of you, it will be very difficult to reach them.
How to promote your virtual store?
In fact, there are many ways to do that:
Optimize your store for search engines (At least, you should write headlines, meta titles, and meta descriptions that contain keywords specific to your business).
Create a campaign on Google Adwords. This promotion technique takes longer than the first and is not so easy to master. However, it's worth learning if you want your product to be displayed among the first results.
Create a blog for your virtual store. This way, you can update your content frequently (Google likes it a lot), and a blog can help you create a closer relationship with your customers.
Promote your online store on social media. If, for some reason, you are unable to create a blog, don't skip this step. Everyone is on social media. Why not look for your customers there?
Create your own channels on WhatsApp and Telegram. For example, you can use this option to send notifications of promotions or discounts at your store.
Work with email marketing. Be creative: try to send thank you emails to your buyers or birthday greeting emails with unique discount codes. Show your client that you care about them.
Get your own brand ambassadors and build relationships with influencers. Word of mouth advertising has been a good form of promotion for hundreds of years.
If you want to get the most out of the promotional techniques above, we recommend combining several ways at the same time.
Well, that's it! Imagine, your virtual store is just 6 steps away.
We all know that it is not easy to dare to venture. On the other hand, you will never be successful without taking the first step, so you should think about creating your new virtual store today.
Translated by Micheli.