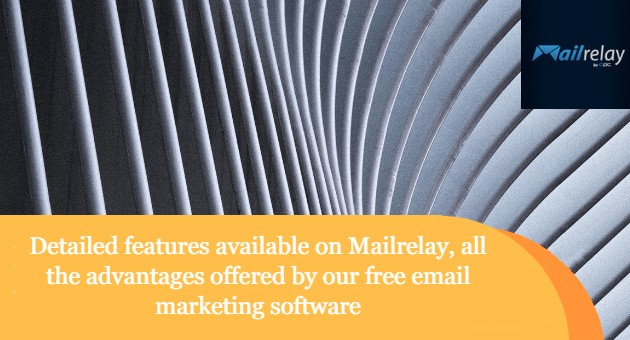 Detailed features available on Mailrelay, all the advantages offered by our free email marketing software
In this post, we will detail Mailrelay's features point by point so that you can discover all that our email marketing tool can do for you.
If you are already using our system, you should read this article to get the most out of Mailrelay, taking advantage of all the available features that could help you increase your sales.
And if you are not a user and are comparing different email marketing services, you will find all the information you will need in this post.
Let's get started.
1 :· The most significant account offered by a free email marketing service
It is impossible to talk about Mailrelay and not comment on the limits of the
free account, so let's start there.
Once you create a free account on Mailrelay, the usage limits are:
    You can send up to 80,000 emails per month.
    And can import and manage up to 20,000 contacts.
For free. And without any advertising added to your newsletters.
Can you imagine finding a more profitable sales tool than one that costs you nothing?
The fact that you can send a newsletter for free is one of Mailrelay's most popular features.
But there are many other features.

2 :· Wizard / Step-by-step guide to help you create your first campaign
If you are not used to working with email marketing platforms, no problem.
After creating your Mailrelay account, you will receive a step-by-step guide with which you can send your first campaign.
You can do it in just three simple steps:
    Import your subscribers
    Create a newsletter
    just send the campaign to your subscribers
It is very easy.
Other than that, you can start to use the system in just a few minutes after creating your free account.

3 :· User-friendly management panel
All the tool's options are available in the top menu, structured according to its use, so that it will be very easy to find each option.
This menu is responsive, so it is also possible to work with the email marketing service on mobile devices, tablets, etc.
The most common menus are:
Subscriber: for importing and managing subscribers, contact segmentation. And also for creating subscription forms and custom fields.
Newsletters: this is where we can create newsletters, standard campaigns, RSS campaigns. A/B tests. You can also create more senders for your campaigns in this menu.
Reports: in this menu, we can see the statistics of the sent campaigns, automation, and SMTP. Importantly, here we can also monitor the package usage.
As we have already seen, Mailrelay's email marketing service offers many advanced features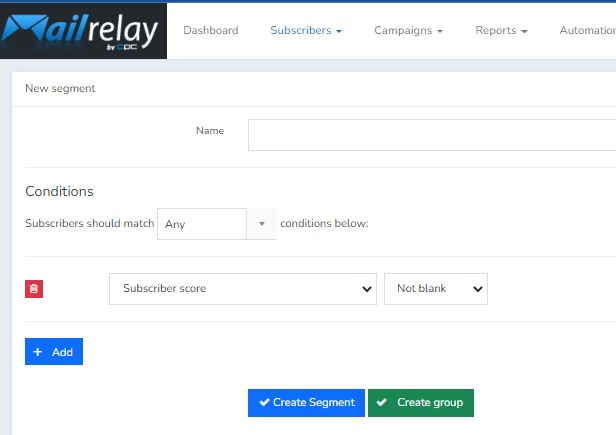 4 :· Contact segmentation
The latest version of Mailrelay has many
segmentation parameters for your contact list:
 Subscriber values include name, import date, groups or lists, language, etc.
 Subscriber actions, such as emails they opened, clickers, etc.
 Custom field values, with the imported data
With all these segmentation options, we can divide our contact list, in different options.
► Groups and dynamic segments
The fundamental difference, in this case, is that groups are static, that is, a group will include all the subscribers registered in that group (although we can add or remove subscribers later). While dynamic segments are updated in real-time and will only contain subscribers that are within the configured segmentation rules.
That is if we have a segment of contacts that live in Spain, and the country of one of the subscribers is updated to France, the contact will be automatically removed from this segment. In other words, we don't have to update the segments manually. The process is fully automated.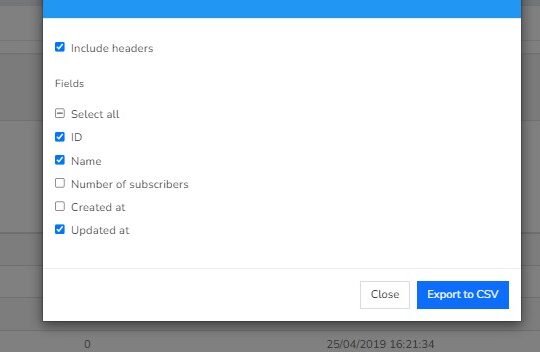 5 :· This feature is vital for creating dynamic lists
Besides the option for creating and filtering multiple custom fields, we can add columns with these custom fields to create dynamic email lists.
This way, you can quickly see the data that interests you in the list.
Even export them if you need to work with them locally on your computer.
As a detail, it is worth mentioning that when creating custom fields, we can define them as mandatory: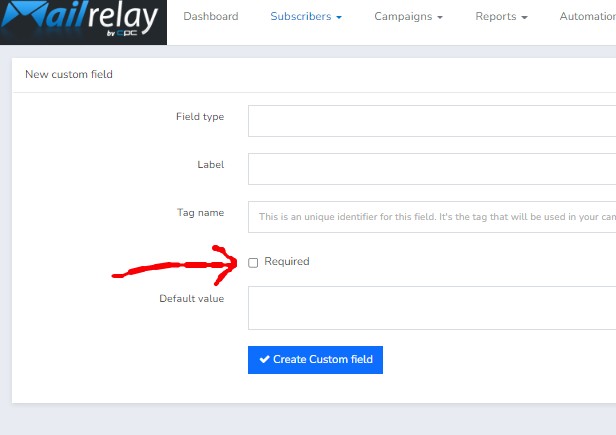 This is reflected in the subscription forms: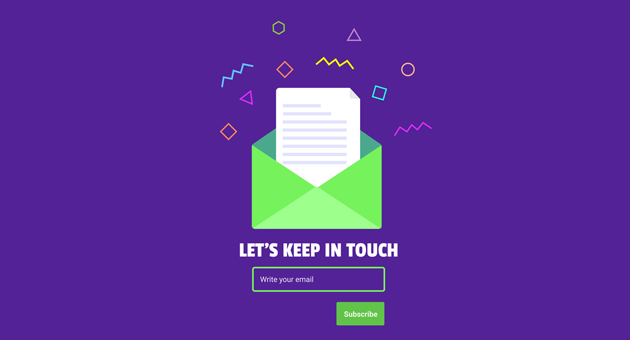 6 :· Custom subscription forms
Creating opt-in forms with Mailrelay will be very easy. The form editor offers some interesting features. Let's take a look: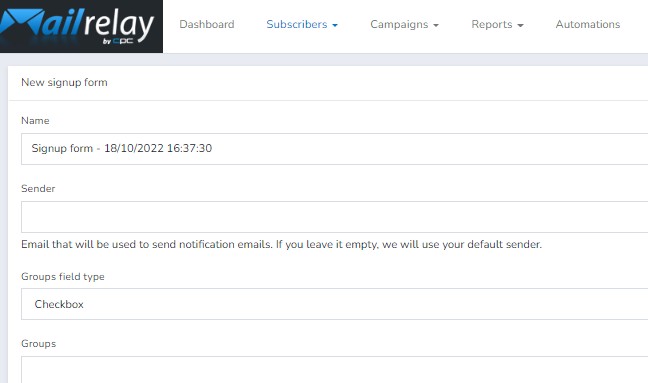 Initially, you can create subscription forms that include all the system fields (email, name, address, country) and the Fields that you create yourself.
You can also include a captcha: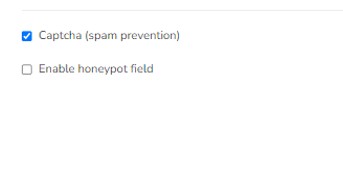 So that you can reduce the number of fake registrations.
Additionally, you can also add a field to confirm the privacy policy.
For the form to display the information related to the privacy policies. If you add this field, the user must accept it to register.
Besides allowing new registrations via the subscription form, we can also import contacts.
► Embedding the forms
These forms generate compact HTML code that is very easy to copy and paste into any website.
In addition to that, if you wish, you can generate code to display the form in a popup after a few seconds, when the user clicks on a button, or when the user is about to close the page.
This makes it easier for contacts to sign up.
►  Sender associated with the form
Each form we create can have a different sender associated with it, so that when the contacts subscribe, they will receive the confirmation email sent by the configured sender, which will help when creating multiple forms for diferente projects.
Since the sender is not associated with the account administrator but with each form, you will have more freedom to manage the registration process.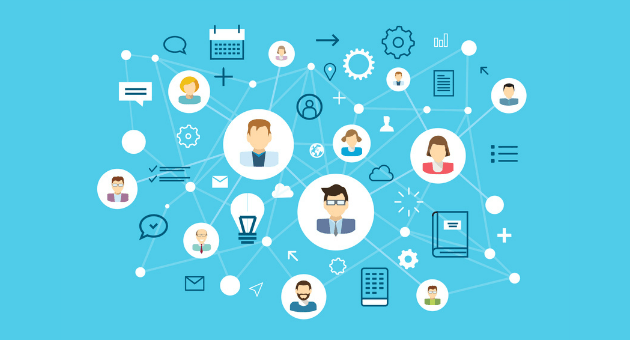 7 :· Importing lists
There are several options for importing contacts:
    Copy and paste the contacts directly into a text box.
    Import a .csv file
    Or import directly from Mailchimp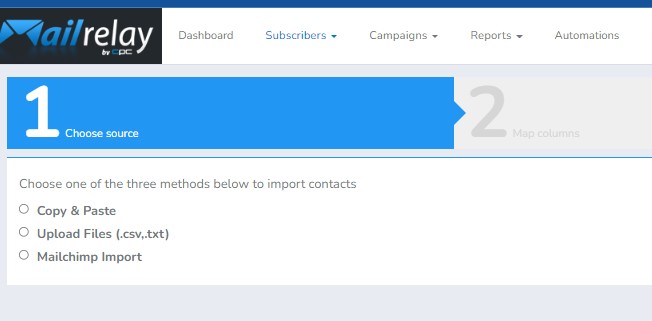 You can use the most convenient way for your case. You can import the contacts only with the email field or with other data relevant to your email marketing campaigns.
You can also manage a blacklist, i.e., a list of e-mails to which the system will never send messages: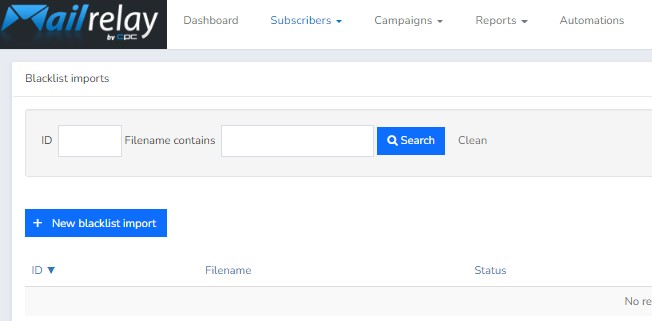 ► Mailrelay automatically manages unsubscriptions through various processes.
Mailrelay automatically manages unsubscriptions through various processes.
But if, when migrating to Mailrelay, you have contacts that should no longer receive your newsletters, you can block them.
Now, let's take a look at one of the most interesting features of Mailrelay, the newsletter editor.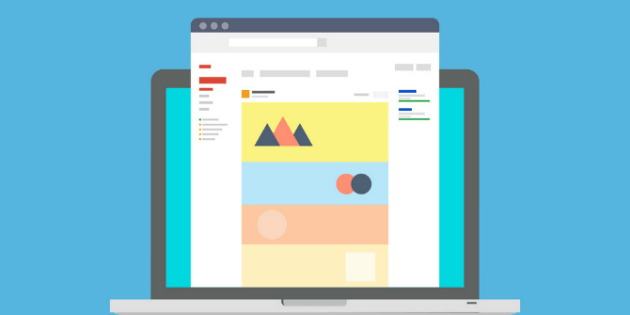 It is a very simple editor; you just have to drag the elements you want to the edit area where you can modify them.
You can also reorder them, delete them, duplicate them, etc.
It is very easy, as you can see in the image below: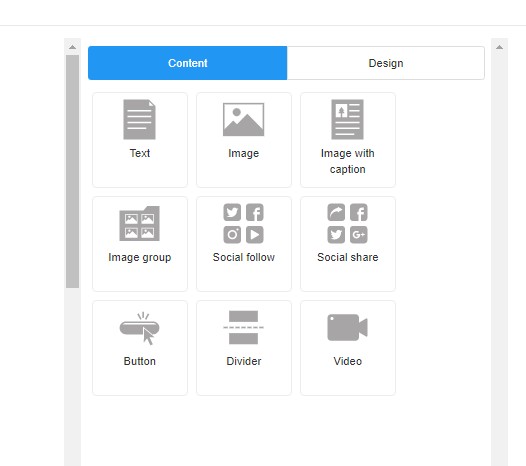 You will have several blocks available:
    Text
    Image
    Video
    Buttons
    Dividers
    Social media
Besides the drag & drop editor, you can also use an HTML editor, where you can edit the code of your newsletter as you wish.
Or import from external files if you already have a template ready to use.
Many web applications and systems generate RSS feeds, WordPress, for example, is one such system.
An RSS feed is nothing more than a link listing blog entries.
What can it be used for?
To automate the process of creating and sending campaigns.
With Mailrelay, you can automate it so that when there is a new entry in the feed, the system sends a newsletter to your contacts.
You can see an example: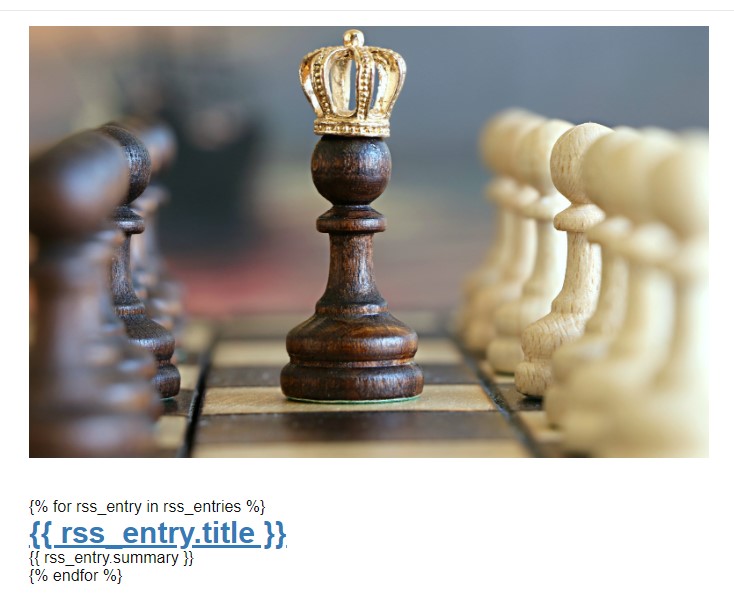 This code is automatically replaced with the content of the feed.
10 :· A/B Tests
Another relevant tool, A/B tests, helps you to test which subjects or senders are most effective for your email marketing campaigns.

If you have an important newsletter to send, it is best to test with different subject lines, to ensure that the best campaign will be sent to your mailing list.
And speaking of senders
11 :· Sender Management
In your Mailrelay account, you can register as many senders as you need, both from the domain you created the account with and from other domains.
This way, you can use the senders you need for your email campaigns.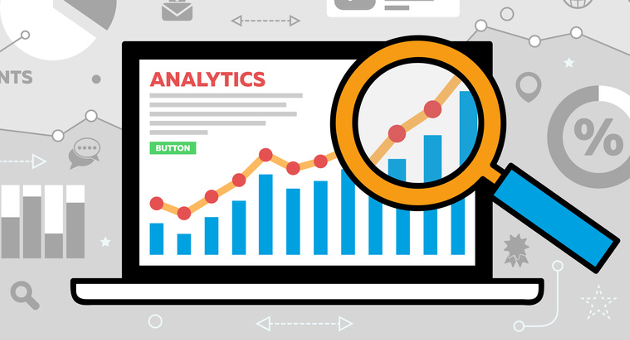 12 :· Delivery statistics
Complete reports are available for all campaigns sent by Mailrelay:

From this list, you can choose a specific newsletter and see all the detailed information: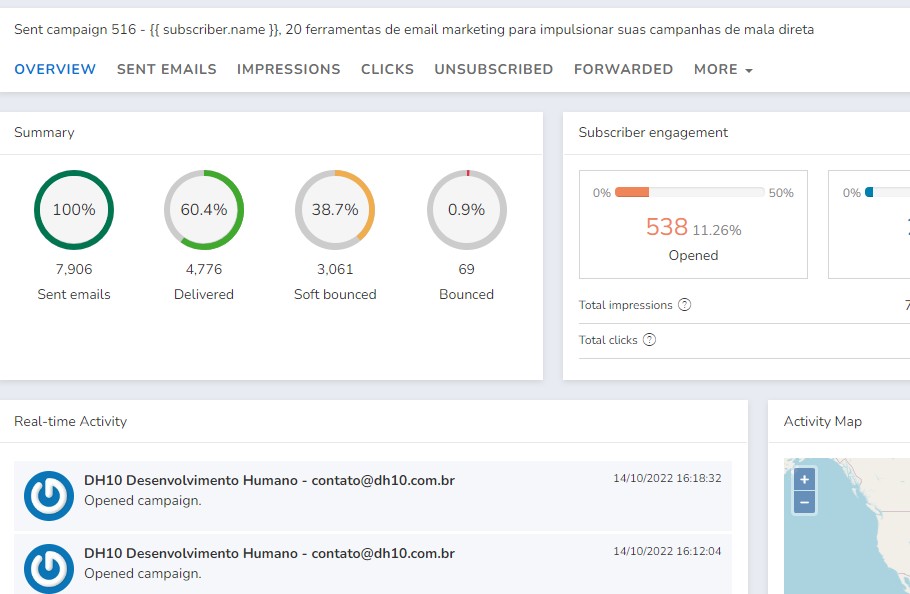 Here you can see that there are more menus in which you can see more information:
    Sent emails
    Impressions
    Clicks
    Cancelled emails
    Forwarded emails
    Etc.
You will find more information about the contacts performing the various actions in these options. As well as an option to export this data.
You will also have access to the click map, which is an option that will allow you to visually see how many clicks each link in the campaign received. You can see more information about statistics in this post.
►  SMTP reporting and automation (autoresponders)
In the same way that we have information about the campaigns sent by the tool, you will also have statistics on the newsletters sent by SMTP or of all the automation.
In the case of autoresponders, you can see the full statistics, allowing you to analyze the effectiveness and evolution of automation over time.
You can also compare the statistics of several newsletters so that you can find out which topics work best for you, or which subject lines: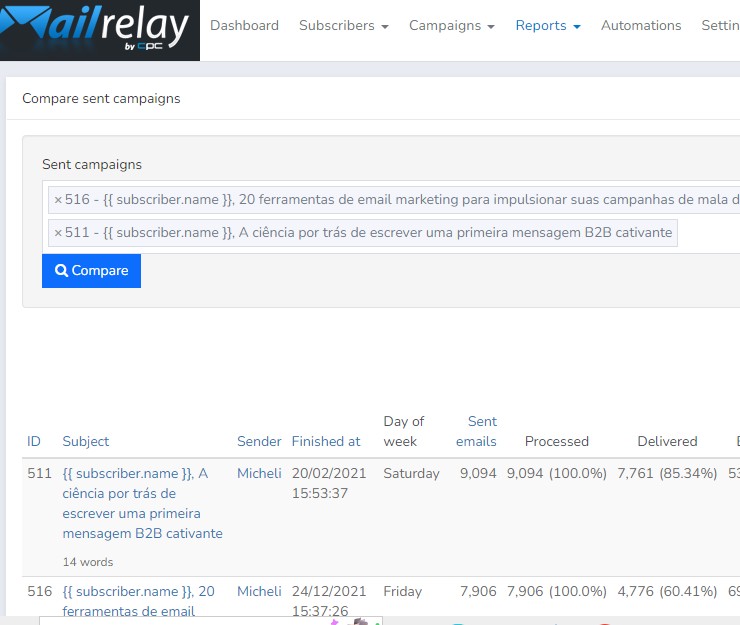 Finally, a feature related to statistics and the usage of your Mailrelay account.
► Package Statistics
If you want to know how many emails you have sent and how many you can still send in detail, this is the menu where you can find all this information: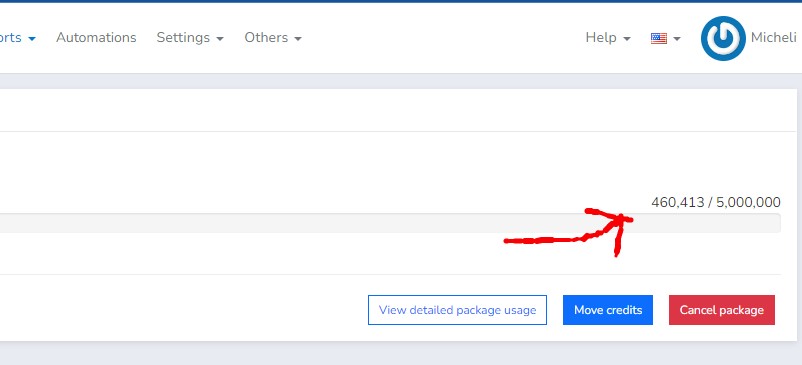 It quickly gives you information about your package usage and data about your remaining credits. If you click on "View detailed statistics", you will be able to see complete information about the usage, such as sent newsletters, automation, the credits spent for each campaign, etc.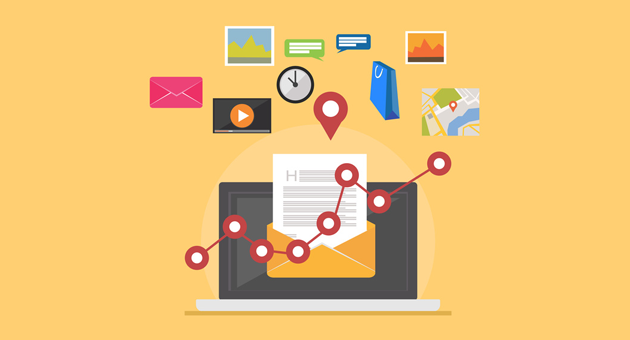 13 :· Creating automation
This is another feature that you should know about.
Initially, you can choose between two types of automation: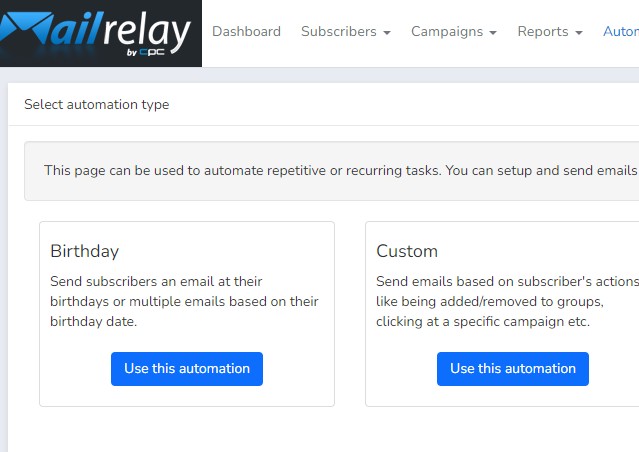 The birthday automation does exactly what you expect, sending a newsletter on the subscriber's birthday.
And the "custom" automation allows you to add an infinite number of triggers: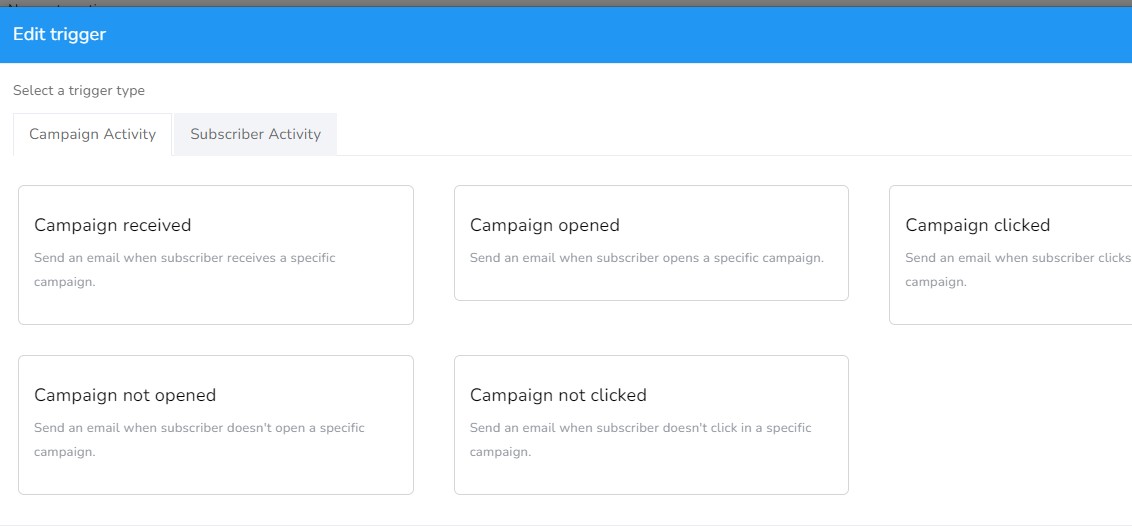 There are many options for both subscriber activity and actions in the newsletters. We have published an article on this topic in our blog.
So you can see all the advantages you will get from this email marketing automation tool.
►  Some of these automation features
Like the unsubscribe automation, it can be used with webhooks so that you can synchronize the unsubscription with external software or CRM.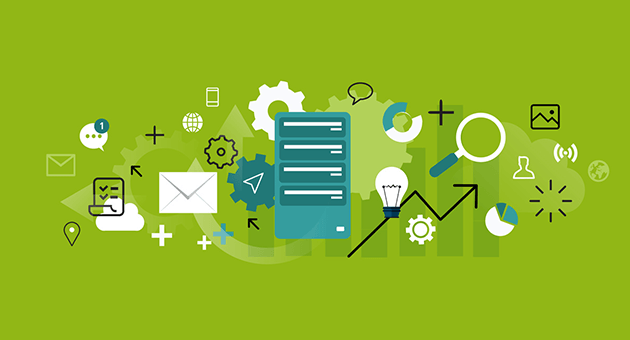 14 :· Mailrelay settings and other advanced features
Let's look at some more utilities and features that are a bit more advanced but valuable.
The first one you will surely use
►  Email Authentication
This menu will help you verify that you have correctly configured SPF and DKIM,
as these are essential aspects to ensure the delivery of your messages.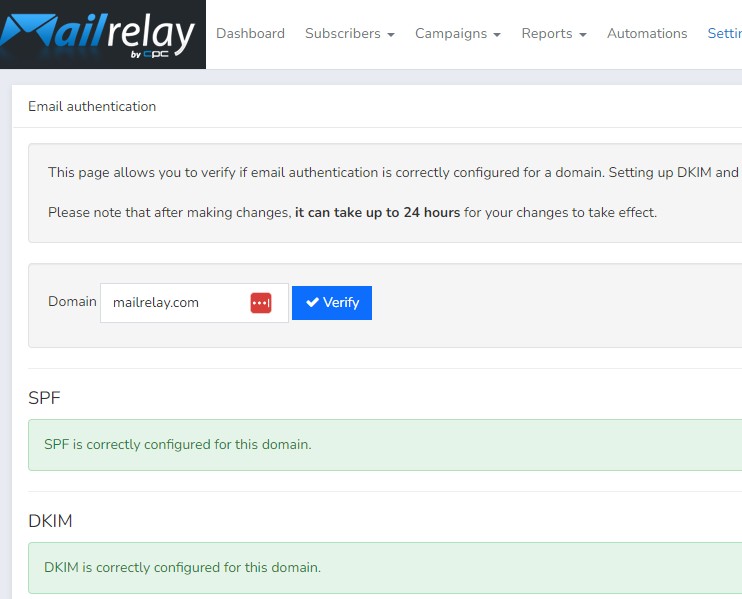 ►  User profiles
This feature allows you to create different user profiles, so that each user has different accesses.
Imagine that you want a user to edit newsletters, but they should not manage email lists.
You can create a user with these permissions.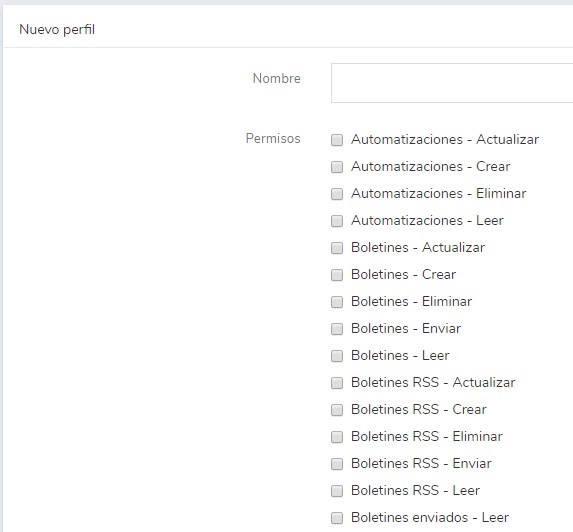 ► SMTP server
Many companies that already have internal email systems, CRMs, or send via desktop tools, prefer to send messages through an SMTP server.
This configuration is very simple, immediate, and transparent for sending messages through any other email software.
It is only necessary to change the current SMTP data that the company is using to use Mailrelay's servers in the next email marketing campaigns.
These SMTP messages in the new Mailrelay version can be analyzed using the same statistics as the messages sent from the online panel.
►  API for developers
All Mailrelay accounts include access to a developer API: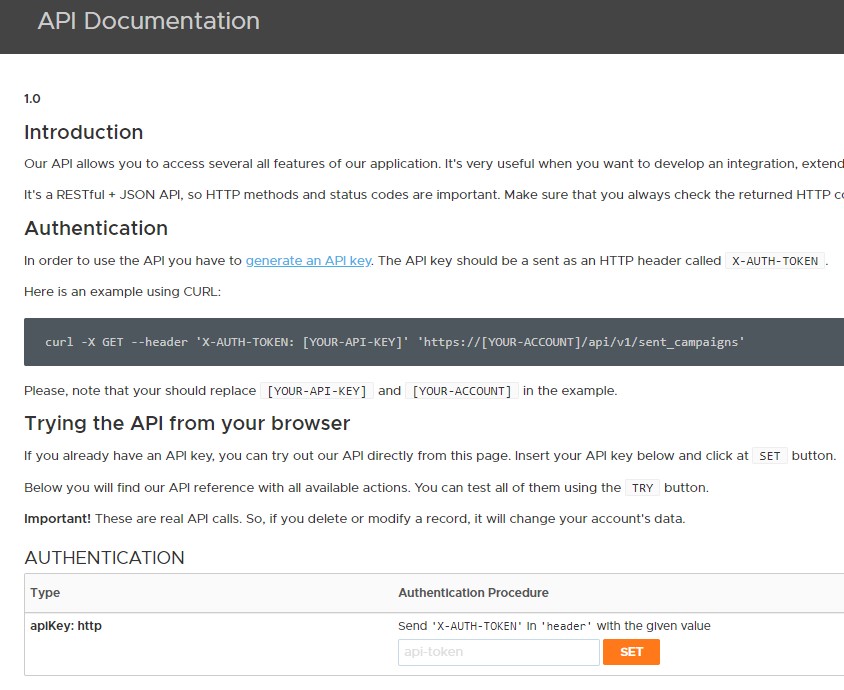 This API has samples in different languages, such as PHP, Ruby, Python, etc.
In addition, not only are there examples but many features can be tested directly through the documentation page, making it much easier to see how things are done.
With the documentation, the examples, and the options for testing directly from the documentation page, it is much easier to create custom systems using the Mailrelay API.
►  IPs included
In all plans starting from 1,000,000 emails, you will be using different IPs, already ready to send large amounts of emails.
:· There is a lot more
Yes, Mailrelay has many other minor features that facilitate your life, and help you to create more effective email marketing campaigns.
And little by little, new features are being added, so the best thing to do is to create na account to test our email marketing software today.
There are no risks, and you have nothing to lose; on the contrary, you will have many advantages.
Translated by Micheli.