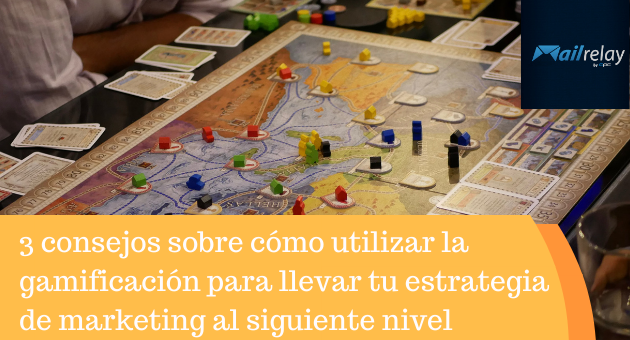 3 Tips on How to Use Gamification to Improve your Marketing
Gamification is a trend that has been gradually growing in popularity in the last few years. Many companies are using it to attract more customers, retain them, and boost their sales.
Gaming service providers have been adopting different marketing strategies to capture the attention of more punters and attract them to use their services.
Gamification definition is a marketing strategy where website visitors engage in fun activities with compelling gaming elements.
The gamification concept takes different forms in its marketing deliveries. Some of the commonly used elements in the gamification business include badges, levels, and offers.
A company might offer rewards such as free spins to customers who reach a certain level or reward them for completing a specific task. This makes interacting with the services more exciting and entertaining.
How can you use gamification to take your marketing to the next level?
Below are some tips that will help you implement it successfully and make the most out of it.
3 Tips on How to Use Gamification to Take Your Marketing to the Next Level
The backbone of every marketing strategy in a business is a good plan. This provides a working framework that guides you throughout the marketing campaign.
A plan clearly outlines what you have to do, when you have to do it, and how you should do it. This way, the execution of the whole campaign will take a predicted cause, making it easier to monitor the progress and make adjustments where necessary.
When making a plan, you will first have to gather all the necessary information regarding the audience.
For example, by considering the age bracket of your customers, it will probably be easier for you to come up with games that they can resonate with. This will keep them engaged, entertained, and wanting to come back for more.
Consider this:
You want to market your products, and your target audience primarily consists of Millennials. When coming up with a game, keep in mind that it has to be top-quality to grasp their full attention—from the graphics to the content.
2. Think Outside the Box
Gamification for marketing does not mean that you have to do what everyone else is doing. You should be creative and develop unique and top-quality ideas—to give the audience a new and thrilling experience.
There are plenty of options for you to choose from when gamifying your marketing campaigns. The only thing you need to do is keep an open mind and be ready to use more than one approach.
Below are some gamification examples and ideas that can work for you.

Scratch and Win Promotions
At this age, most (if not all) of your consumers are already familiar with scratch-off cards. Like the ones used while playing the lottery, these cards offer an air of exciting possibility.
Use this to your advantage and offer rewards such as discounts through these cards. The customers will have to interact with your website to reap the benefits, providing them with a chance to go through their nosiness and see what you offer.
Engaging Quizzes
By using quizzes, you will be tapping into the power of personalization, a helpful marketing tool. Come up with interactive quizzes that relate to your brand regularly.
As the users respond to these quizzes, you will also be accessing individualized information about your delivery of services based on their feedback. Use it to reveal the prizes and uses of your products, suggest them to the audience, and connect with them. You will also be collecting crucial information that can help you improve your marketing efforts.
Rewards Systems
This is a modern gamification method that can reward you greatly when utilized correctly.
For example, set up your website so that the user starts getting rewards right from their first interaction with your website. They can begin to accruing points once they create a profile or key in some credentials.
This can work as their interaction with the site continues to grow, for example, when placing orders, reviewing products, commenting, etc.
If possible, make the process even more enjoyable by introducing a recognition system for users who achieve specific goals or reach a certain level. Also, develop an exchange system where the users can trade their points for additional offers and perks. Interesting, isn't it? Don't forget to check whether your employees have all the necessary tools, like a time tracking app, to work more productively and efficiently.
Gamification for Employee Engagement
Your staff needs to be entertained and engaged, too, and you can achieve this by using gamification in the workplace. Studies prove that this increases employee engagement by 60% and the productivity rate by 50%.
Use gamification techniques that motivate them to perform at their best, compete with their goals, and accomplish more, leading to increased employee engagement and satisfaction.
3. Don't Go Big Too Early
Every marketing strategy requires the appropriate support and funding for it to work. However, start with little steps like a simple game and see how the audience takes it.
The first few trials will provide you with a clear picture of how best to deliver the games and get the job done.
Starting slow allows you to gradually grow into the strategy, pinpointing the Dos and the Don'ts. In the end, you will have established an unbeatable system that will give you results day in, day out.
When you choose the gamification way, do not make the mistake of stagnating your efforts just because the small quiz you posted received immense appreciation.
Summon the daredevil in you and take the game to the next level. By taking such risks, you implement new fun stuff that keeps your customers engaged at all times.
Actual Examples of Gamification In Marketing
Starbucks Loyalty System
The number one coffee business in America applies gamification in marketing. They offer a loyalty program known as My Starbucks Rewards. The goal of using gamification was to encourage client engagement and help them come back for more.
The incentives that the program extends to customers are free meals plus stars that accumulate with every purchase. A client can then exchange the stars for certain prizes and items.
You can also get complimentary birthday beverages plus free refills. The ultimate level you can get is the gold status, where you qualify for more offers.
Nike
The renowned sports apparel company Nike also employs gamification in its campaigns. One product in their line, the Nike+ Fuelband accessories, allows the company to connect with the clients. This enables the company to collect viable info that they use to enhance all their targeted marketing campaigns.
The main incentive it offers clients is that they get reports on their working out performances. And this for any fitness enthusiast is excellent.
M & M
The successful M&M candy company used a gamification concept in the launch of their pretzel-flavored M&M. Gamification, in addition to social media, was the number-one marketing strategy, and it worked wonderfully. The game they used was an eye-spy game, and they first published it on their Facebook page.
The game was very engaging as it involved the viewers finding a tiny Pretzel guy that they strategically hid among the candies. The reaction to this post was explosive, having a wide engagement. People shared it over 6,000 times, made over 10,000 comments, and liked it more than 25,000 times.
Chipotle
Chipotle's new game lets customers play while waiting in line. Players are rewarded with a buy-one-get-one-free-coupon for any food item when they reach the end of the puzzle and complete it successfully!
This innovative way to entice customers was created by Chipotle as an interactive marketing tool, using their short film "A Love Story" that tells about how two people meet at just the right time through different ingredients.
Target
Target uses gamification marketing in their Wish List app to bring interactive shopping lists for holiday seasons in Target's Toy Factory.
Children steer a 3D animated game where they carry and drop desired toys to form their wish list. They send the list off as an email or text message straight from the store!
McDonald's
McDonald's has been using gamification concepts from the classic board game Monopoly to increase their product sales. They had a promotion that started in 1987. It is taking place entirely offline— with customers receiving tickets for certain products purchased at McDonald's, representing spaces on the Monopoly gameboard.
The campaign aims to collect all pieces of one color by buying McDonald's food items from March 16- April 18 (while supplies last).
Coca-Cola
In Hong Kong, teenagers are offered a free and branded Coca-Cola Shake app for their phones. They can enter the code on TV to find out where they need to shake it to win prizes from McDonald's as well!

Conclusion
Gamification benefits are eternal. By triggering a sense of achievement in the users' minds, their competitive nature will encourage them to use your website more and interact with it since they enjoy it. There are many reputable gamification companies; use one and take your marketing to the next level.
Since it is a proven strategy, do you think gamification in marketing will become the next big in the world of advertising?
Authors Bio
Jeremy Ambrose is a marketer who aspires to perfect his craft and elevate his company's marketing department. Gamification has so far proven to increase employee productivity and provide better solutions in the business as a whole. Also, Jeremy prefers to spend his spare time with the best UK casino 2021 to make more money for investing in new projects.