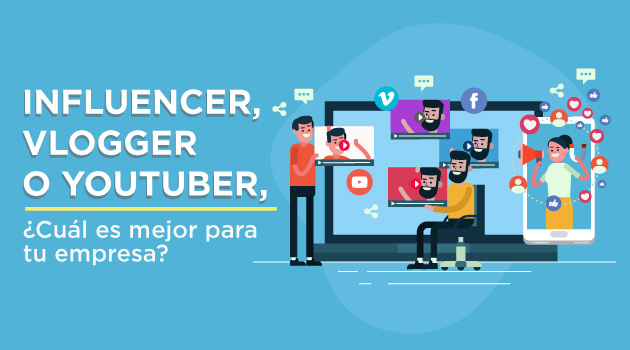 Influencer, Vlogger or youtuber, what is the best option for your company?
Before buying a product or paying for a service, we first look for information on the internet. We check different sources to consult its advantages, its pros, and cons.
New generations behave differently before buying online, as there are many websites where they can find information about almost anything. Thus, well-known people play a role more important than ever in the purchase decision.
If you want to create a positive image of your brand, you should think about investing in this type of strategy. But do you know the best option for your company? Continue reading.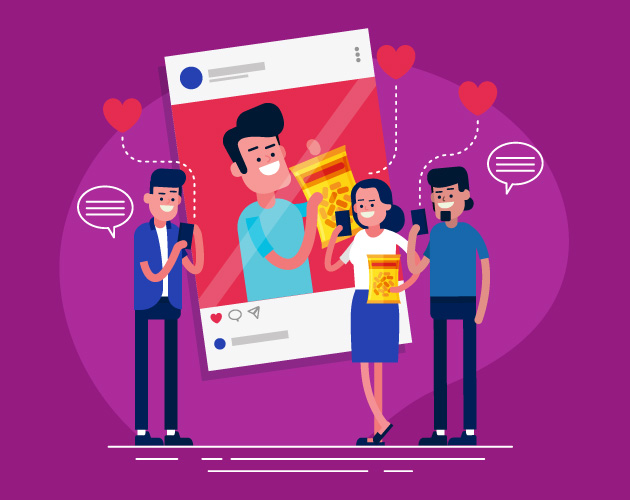 · Influencers
An influencer is a person who "influences" the decision of others about a specific topic. His/her influence is based on credibility and presence on social networks.
We consider as influencers, people who meet certain criteria, such as:
They convey confidence to their followers
They know how to communicate naturally
They have extensive knowledge about a topic
They have a very close relationship with their followers
They publish useful content continuously.
· Advantages of working with influencers
Working with influencers in your marketing strategy can bring you some advantages:
They increase the reputation of your company
Their followers could become your customers
They use different platforms to attract new audiences to your company
They encourage other people to consume your products or services
They help you spread messages indirectly
They increase brand value
· Disadvantages of influencers
Before choosing this tactic in your strategy, you will need to understand the disadvantages of this option:
Some influencers are not formal; this could affect brand image
The influencer could become much more popular than the brand
Influencers work with multiple brands at once
If they mention your product repeatedly, this could affect your credibility
· What are Vloggers?
Vloggers are people who have a video channel on which they periodically upload content. As the influencers, they specialize in one topic, but they work with different types of contents: tutorials, interviews, testimonials, etc.
Some people confuse Vloggers with Youtubers or believe they are the same thing, but that is not correct. A Youtuber records videos only for Youtube, while Vloggers use different platforms, such as Facebook, Vimeo, DailyMotion or their own blogs.
· Advantages
Although it is a bit less popular than working with influencers or Youtubers, this option could be a good strategy for your project:
Vloggers are present on different platforms, reaching a more varied audience
They work with different types of video, making it easy to implement a video marketing strategy
Generally it is cheaper to work with a Vlogger
· Disadvantages
We also need to highlight negative aspects of working with a Vlogger for promoting your brand:
They don't work with a specific topic. Although they are specialized in a central subject, they can talk about other things that are not related to what you want to promote
They promote many brands from the same niche at the same time. For example, if you work with a travel Vlogger, he could be promoting different airlines
They are not as well known or popular as Youtubers. In many cases, their videos or personal brands are also less well known.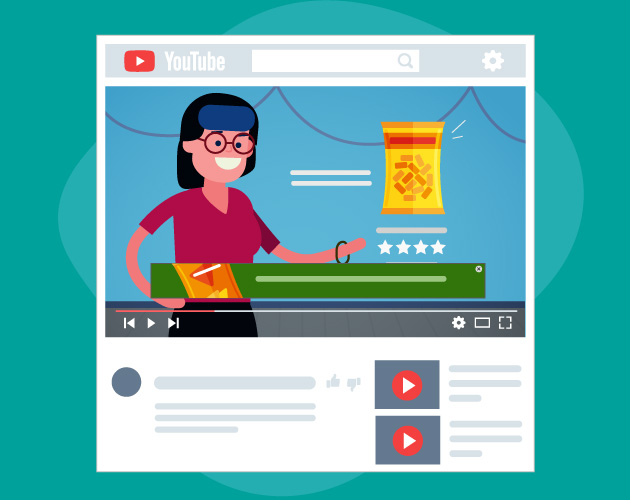 · What are Youtubers
A youtuber is a user who creates and shares videos of a specific topic using just one platform: YouTube.
The most common topics we can find among Youtubers are video games, makeup, technology, and crafts.
Every person who posts videos on Youtube can't be considered a Youtuber. Even if you have several followers for instance on Facebook and a Youtube channel, you wouldn't be considered a Youtuber. Therefore,  when choosing a professional Youtuber, you will have to consider some factors:
It's better to work with someone who publishes videos focused on a single topic
He should collaborate from time to time with other Youtubers, increasing his organic reach
He should know how to interact with followers – one of the main characteristics of a successful influencer
· Advantages
Taking advantage of the popularity of a youtuber is the main reason why many companies include it in their marketing strategy. But, do you know what other advantages they can offer you? Check it out:
The most popular topics among Youtubers can be explored by a large number of companies
Using this option is an innovative technique in digital marketing
Video marketing is more interactive and visual
They can bring users closer to your brand as they will talk in a language their audience can relate to.
You can reach more potential customers since Youtube doesn't have any geographical limit. People from all over the world will see your ads
They have a less formal and more fluent language, so they create empathy and an emotional bond with their subscribers.
· Disadvantages
Although among the three options we are presenting Youtubers are the most popular, you should consider some disadvantages:
Sometimes Youtubers are not experts on a specific topic
Your competitors can place ads on a video sponsored by you
Some Youtubers don't advocate the same values as your company, which could affect your brand image
When your brand is associated with a known person, his/her actions could affect your brand, for example when the professional talks about controversial subjects
Channels with a high number of followers can charge a lot of money for advertising your brand
· What is best for your project: a Vlogger, a youtuber or an influencer?
If you want to advertise your brand to a different audience, influencers are your best option, as they will be active on more popular platforms like Facebook and Instagram.
Also, they have the power to convince their followers; they know how to promote products indirectly and at what time to share their content.
On the other hand, Vloggers create engagement with the audience. Due to the format of the content they are publishing, they can talk more directly to users, building trust and working with emotions to persuade. This influence marketing tactic is more effective for attracting adult users, especially for more expensive products or services.
Despite being able to engage and convince their audience, Youtubers are usually working with a younger audience. If your product or service is focused on a young audience with a similar profile, this will be your best option.
· Define your target audience before choosing
While it is true that influencers, Youtubers, and Vloggers can help spread the word about your business, this strategy is not always recommended for a new project.
If you have questions about what to do, watch what your competitors are doing. While imitating is not the best recommendation for solving all your problems, if your competitors are spending money on this kind of strategy, you should at least try to do the same to observe the results. If that doesn't work for you, try working with other techniques such as SEO, content marketing and email marketing.