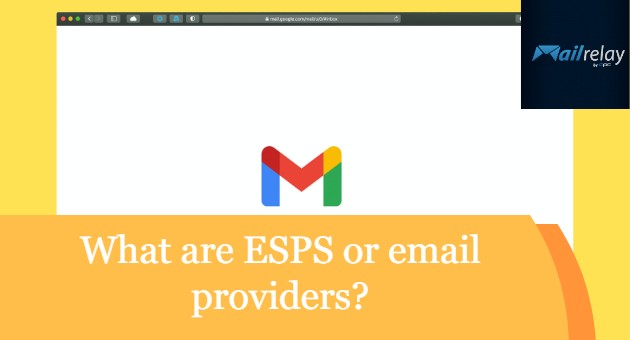 What are ESPS or email providers?
Email providers are companies that offer the means and resources needed for creating an email account (email address) as well as options for sending and receiving emails.
Some of the best-known free email providers are Gmail, Yahoo!, Hotmail (Outlook), and AOL.
We have already talked a lot on our blog about ESPs (email providers), mainly in articles related to delivery rates, because their decisions affect the results of our email marketing campaigns.
In this post, we will share some curiosities and useful information about email providers.
· Difference between email provider and email client
An email provider is a company that offers email accounts and servers to send and receive emails.
While the email client is the interface that allows access to all these resources.
For example, we have:
◆ Thunderbird
◆  Outlook (application)
◆  Mobile applications (for example, Gmail)
◆  You may even consider webmail clients
These apps allow you to manage your email account, to create and send a new message, read and respond to emails received.
► Email account
The email account you create in an email provider.
It is usually managed independently.
You can, for example, configure your Gmail account on Thunderbird if you prefer to use this software.
Or use the web app offered by the email provider.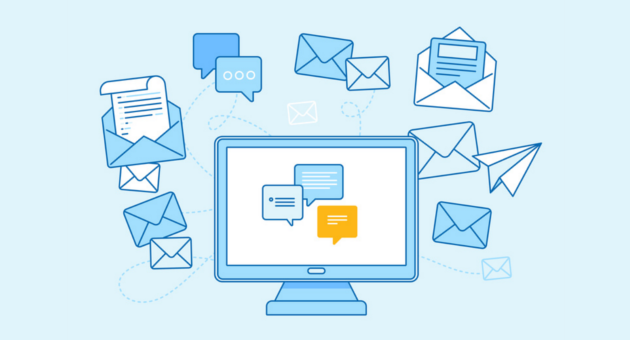 · Mass mailing and email providers
Most email providers offer services to send and receive personal or professional messages between a small number of contacts, therefore, they have limitations for working with email marketing campaigns.
On the one hand, they don't allow you to send emails to a large number of contacts and, on the other, they have frequency limitations (for example, many services allow you to send up to 150 emails per day).
With these restrictions, if you need to send a newsletter to more contacts, you will need to use an email marketing service.
► How do email providers detect spam?
As you probably know, email providers (ESP) use several strategies for trying to detect and block spammers.
Some of these strategies consist of:
·  Review the content: If an email is similar to other messages that were Detected as spam, the server will distrust the newsletter. If you use many images; the message could be negatively affected and end up in the spam folder.
·  Review the links: The filter will check where the links included in the email directs the visitors. The use of shortened URLs can also affect the result of the campaign.
·  Review the attachments: Most ESS will use an antivirus to analyze the attached files. You should upload the file to a server and add only the download URL in your message.
·  Emails similar to spam messages: when many users mark a type of emails as spam; it is possible that emails with similar content will be automatically sent to the spam folder instead of the inbox. Be careful because if many contacts flag your emails as spam. Little by little, your emails always will land in this folder.
·  Domain history: different ESPs can maintain a history of all the messages sent by a domain and how they were valued by the users who interacted with these emails.
·  Artificial Intelligence and Deep Learning: For example, Gmail uses Automatic learning systems to detect unwanted emails and phishing messages.
You can expect to find the use of this type of strategies in relevant filters like Gmail, Hotmail, Outlook and Yahoo!
Other email providers, such as your hosting provider will probably use tools like Spamassassin, which is a well-known system that can evaluate whether an email is a spam based on its content.
Important
At Mailrelay, when you are editing your newsletter, you can get the spam score indicated by Spamassassin.
► What are the recommendations published by email providers for companies that send mass mailing campaigns?
The most general recommendations are:
· Increase the number of emails sent gradually. Start with a smaller amount and increase the number of messages sent gradually.
· Make sure you added the correct technical settings (SPF, Dkim, Custom Domain and DMARC)
·  Use a sender email address from the corporate domain with all the settings mentioned above
·  Send only to the contacts that registered voluntarily
·  Allow users to unsubscribe with only a single click, for example, through a visible opt-out link
As you can see, these tips are very easy to follow and very logical.
In addition to helping to improve the delivery rate of your newsletters, they will be vital to help you gain the confidence of your subscribers.
IMPORTANT: Even following these recommendations, there may be cases of fake positives. The key is always to follow the rules and send a newsletter regularly.
► What could email providers do with suspected emails?
This is a habitual concern of all email providers, since it is something that affects its users daily.
So if the provider accepts the emails, they might:
·  Consider the emails as spam so that the messages will remain in this folder. In that case, the emails will be delivered, and it is possible that some recipients will remove them from the spam folder if they believe the filter is wrong.
·  Block the emails directly. In this case, they are not even delivered to the recipients. If the filter blocks the sender domain, all the messages will never reach their destination.
·  Limit the number of emails they will accept from the sender. In that situation, most of the emails will remain in sending queue. That is, they will neither be returned nor accepted by the destination server and may be delivered little by little. The email provider will use this interval To evaluate what the first subscribers who received the email are doing with the message.
* NOTE: It is easier for the subscriber to remove an email from the spam folder when they voluntarily registered because, in this case they are interested in receiving messages from the sender.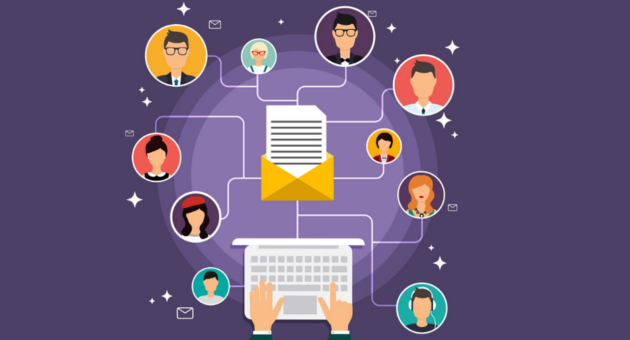 ·  Differences between email provider and mass mailing tool
We can think of mass mailing tools as a kind of email provider because this type of service requires an infrastructure capable of sending emails.
► However, there are some notable differences:
It is not possible to receive and manage answers from an email marketing service.
Mass mailing tools don't allow you to receive emails, they only offer options to send a newsletter.
Therefore, the answers are not received, nor will they be stored, which means that they will always be directed to the sender's email, and you can manage these messages through an email client.
► Maximum Email Limit Sent
Through the interface of different email clients, such as Gmail, Outlook, and others, you will not be able to send many emails a day.
There are very severe limitations, and the reality is that often, this type of service allows you to send only a few hundred emails.
► Reports and statistical data
Another of the best advantages of using a mass mailing tool for sending a newsletter instead of an email client is the information you can get when the campaign has been sent.
It is a vital aspect of any email marketing strategy, since you need to track the performance of your Mass mailing campaigns.
► Email editing and design
Most email clients are quite basic in terms of email edition features. However, many mass mailing tools offer more advanced options for creating and editing newsletter templates.
I think with what we saw, you managed to understand the differences between email providers and mass mailing tools.
If you want to learn more about mass mailing tools, we have other articles about this topic on our blog.
Translated by Micheli.