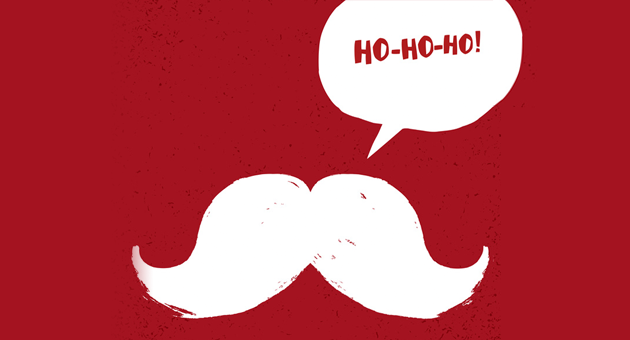 Christmas messages. How to create a Christmas newsletter?
Do you want to create a Christmas newsletter and don't know how to get started? Is this your first time using email marketing as a strategy in your online business? Do you need advice or more information before you can send an email marketing Christmas campaign?
In today's article, we'll help you plan your Christmas campaign, with instructions for all types of projects.
Christmas, golden time for marketers
Perhaps this is the time of year when people are most willing to spend their money. Whether buying gifts for friends or family or taking advantage of discounts, consumers are ready to buy more in December.
In fact, many people save money to spend in December. This means that during this time, people are expecting to receive sales emails, they are eager to get a good deal.
These days are chaotic for businesses of all sizes, as although consumption is increasing frantically, you need to offer irresistible deals to attract the attention of potential buyers. In other words, when you are in a noisy place and want to draw your friend's attention, you'll have to speak louder, or he won't hear you.
Many marketers recognize that each year it's harder to stand out and achieve the expected results.
In fact, many companies rely on these dates to continue operating. An error in the strategies applied could mean the end for the company.
Not all companies will sell more during December, but for most of us, it is the best time of the year.
However, it's hard to judge strategies without knowing the planning details.
If you are starting to plan your first email marketing strategy, I recommend that you be prudent and try to do things correctly.
But now there's a substantial problem.
This is happening more and more: society has evolved, people have more information about the sectors and, in short, can identify suspicious behavior and can't be easily fooled.
A real example would be the typical strategy used by salespeople.
When a salesperson talks to you and begins to apply typical selling strategies, what is your reaction?
I'm not interested, thanks
I already have health insurance, I've bought a new car this year. I'm already paying a mortgage and can't afford to spend more (lies told to politely demonstrate that we don't want to be harassed)
I also work with sales so be careful
Etc.
However, in the past, these sellers received massive commissions.
And while some people are still making a lot of money, the overall conversion rate has dropped exponentially.
But why? Because this strategy has become entirely obsolete.
This is already part of the stone age. Now consumers expect much more from brands.
So in that sense, innovation is one of the best ways to drive conversions.
And among these innovations is email marketing. For many, it's a well-known strategy, but for most mortals, I can guarantee it's not.
With that in mind, you can get ahead of your competitors if you start working with email marketing right now.
Email marketing can be one of the most effective strategies for the whole year, but especially for Christmas. Therefore, sending a Christmas newsletter can be a great option.
But how can you innovate and not just send cliché campaigns?
In fact, it's an excellent question because there are more and more companies working with email marketing to send seasonal campaigns.
You could send Christmas messages in your email marketing campaigns to drive more conversions.
This decision, which a priori may seem silly and has no impact on users, is the opposite; that is, it can be the trigger that makes the difference.
If you don't understand, read on, because we are only at the base of the post. Now I will go a little deeper into the subject.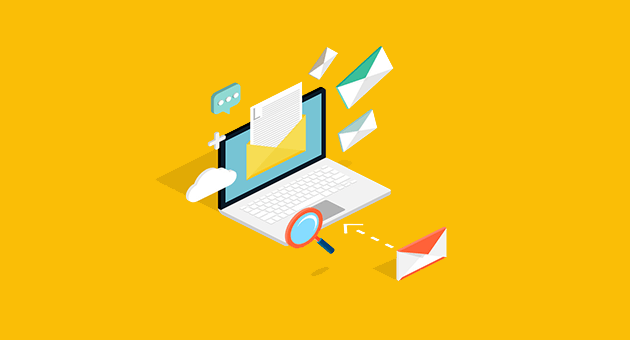 Christmas Messages: A Powerful Strategy for Your Christmas Newsletter
I will explain a situation that certainly happened to you more than once.
You are planning your Christmas campaign. The lights illuminate the darkness of the streets, the shops are packed with customers and you see that people are running desperately to find the best prices and buy gifts for their loved ones.
The streets are full of promotional banners explaining that in these stores you find the best prices or in other cases their products have a discount of X%.
On the other hand, you are subscribed to some brands' newsletter because you are interested in their products or services.
And yes, you're getting lots of emails from these brands, and the only thing they say is how good their products or services are. What's more, to make matters worse, they have their own copywriter-designed Christmas slogans to persuade subscribers to buy:
Why don't you think about your family?
You can get this product with just one click, remember your children's happiness
Why shouldn't you invest in your dreams?
Etc.
Of course, these phrases may or may not impact you, but these strategies could work in some situations.
However, while it is true that some of these phrases impact you because it is precisely what you are feeling, deep down, you feel an inner emptiness.
Many marketers work with seemingly powerful and impactful words, but which ultimately have no real value.
Basically, because the only thing these brands do is tell you how good their products or services are and that, to some extent, if you don't give your loved ones a gift, you are a terrible person.
But of course, the question is, what about you? That is, they only think about selling, but are they considering your feelings? The answer is no.
The explanation is very simple: They are not talking directly to you; they are talking to themselves. They just want you to listen to them and buy from them.
Like, is this serious? Surely you hadn't thought of that before, but this is the reality.
If they really think of you, they would not be trying to convince you to buy at any cost. When you really love a brand, prices shouldn't be the problem, most of us pay more to get the products from the brands we prefer, even if we could find cheaper alternatives.
So, in this situation, why aren't they thinking of you? Because they have no empathy for you.
If they wanted your best, I can guarantee that in most cases they would not need to resort to typical slogans to persuade people to buy from them, customers would buy because they like or need the products or services.
And in this case, it doesn't matter if it's Christmas, Valentine's Day, or Easter: if they sympathize with you, there will always be a higher conversion rate.
After giving you some examples, let's talk about you now.
Now you know what a lot of brands do and what to avoid if you want to stand out from them:
Don't use worthless slogans
Talk to your subscribers about important things to them
Show empathy with them
If you were thinking of creating product listing campaigns to try to sell more at Christmas, you already saw that this is not the way.
I would like to propose the following strategy: Send Christmas messages to your subscribers with the Christmas newsletter you want to create.
In all likelihood, you'll get great results because your subscribers will trust you.
But of course, let's not be drastic: I'm not telling you to send the typical "Merry Christmas from X" so you can make your dreams come true – if you intend to sell.
OK, but then, what should I do?
There are many aspects to consider, and I will explain shortly.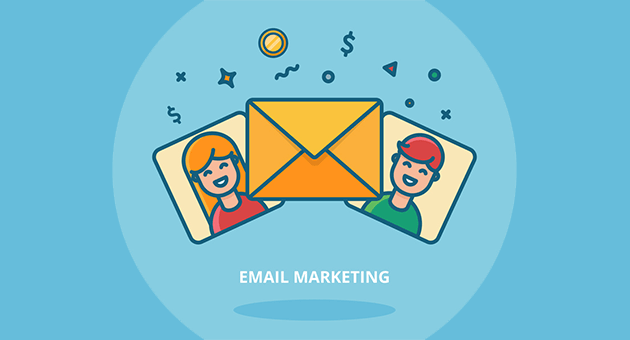 To send the perfect Christmas message, you should consider the following factors:
The email marketing service you will use
The template you will use for your Christmas newsletters
The words you will use to wish a happy holiday and sell your products or services
You have the perfect solution to the first two  points: Mailrelay is an email marketing platform that offers professional support for your campaigns and free Christmas templates.
The rest is up to you. But don't worry, I'll help you.
You should work with a Christmas template to create harmony between the spirit of the season and your products or services.
But how to send the perfect Christmas message? Read carefully until the end of this post.
►  Understand your buyer persona
Before sending Christmas newsletters, you need to know your ideal customer. And therefore, you should answer these questions:
Do you know his feelings?
How does he think?
What does he need?
If you don't answer these questions correctly, that could be fatal. To know your ideal buyer, you will have to know your product or service and the type of customer who will be interested in buying it.
To find that out, you should prepare a market study to identify and understand what your ideal customer is looking for.
It's the hard part, but you have to do it, you have no other choice.
► Customize your emails
Customize the emails you will send to your subscribers as you will need to stand out from your competitors, or your work will be lost.
If you address your subscribers by name, you are already creating closer ties with your buyer persona, creating empathy from the first second.
Hello. Isn't the same as Hello Rachel, how are you?
If you don't know how to customize your emails, Mailrelay email marketing can help you.
► Reflect their emotions with your words
Now you need to be creative. It's time to reflect your subscribers' emotions through your words. And as you can imagine, this point is essential.
If you can detect problems, delusions, aspirations, victories, or defeats and can convey them through persuasive writing techniques, the user will pay more attention to your message.
If you understand that, you have wholly entered his mind, altered his neurons and seduced him more and more so that he will continue reading to the next point where you will talk about your products or services.
► Relate your products or services to their emotions.
This point is one of the most delicate of all because creating an effective message, reflecting his emotions, and relating them to your products or services can be very difficult, especially if you have no prior experience in copywriting techniques.
Given this situation, I recommend that you think of a story that makes sense to your subscribers. This way, you can take the last step before generating conversions.
► Adicione uma chamada à ação visível, atraente e convide seu assinante a clicar.
Add a visible, compelling call to action and invite your subscriber to click. If your subscriber is reading your email, it is because you have done things well. No more mystery, no other way.
However, if you don't create the call to action correctly, your conversion rate will be catastrophically affected.
Your call to action should relate to the whole storyline in just a word or two at most. If you can do that; your conversion rate will increase exponentially.
However, that is not an easy task, especially if you are just starting.
In this case, you have two options:
Learn
Hire a copywriter
From this point, the decision is in your hands.
As you can see, sending a Christmas newsletter is not simple; you will need to devise a strategy to define your actions.
I hope my tips for creating a Christmas email marketing campaign have been helpful.