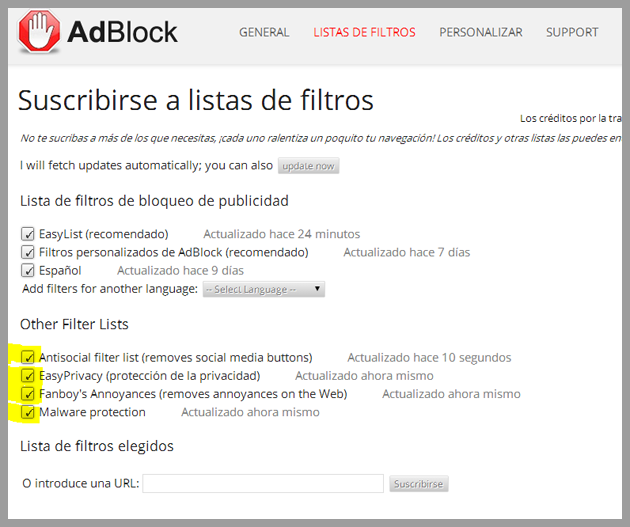 Advertising blocking systems which can affect your newsletters
The team of the Free email newsletter software detected that some systems installed to block advertising, such as banners and pop-up on the Internet may affect the display of your newsletters. This occurs especially when the sources of the images are being inserted through affiliate systems, such as TradeDoubler, TradeTracker or other systems.
This practice is generally used as a parallel tracking system, besides the tool offered by the free email newsletter software, but subscribers who have installed softwares such as Adblock may have problems to display the images. Therefore, it is best to work with Neutral systems like Analytics.
If you want to check if any image will be blocked, you can install in your browser Adblock
and enable all filter lists, on configuration and send the newsletter, after that, open it with a webmail with the tool active to verify if any image is locked.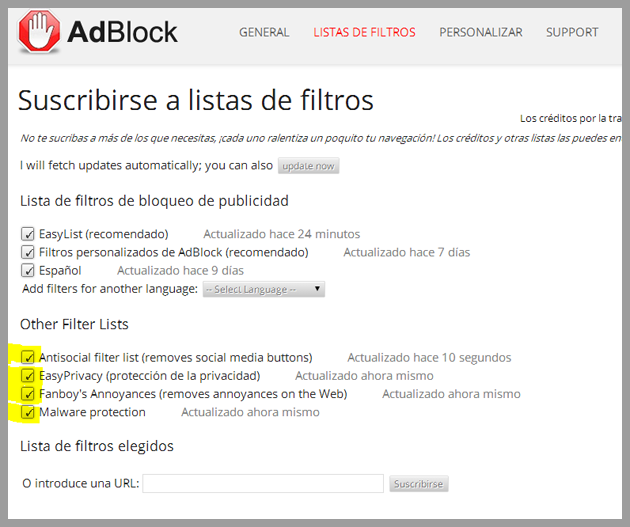 Although this will only affect the subscribers using systems to block Ads, it is best to use the free email newsletter software to test the campaigns and confirm that all the images will be displayed correctly.