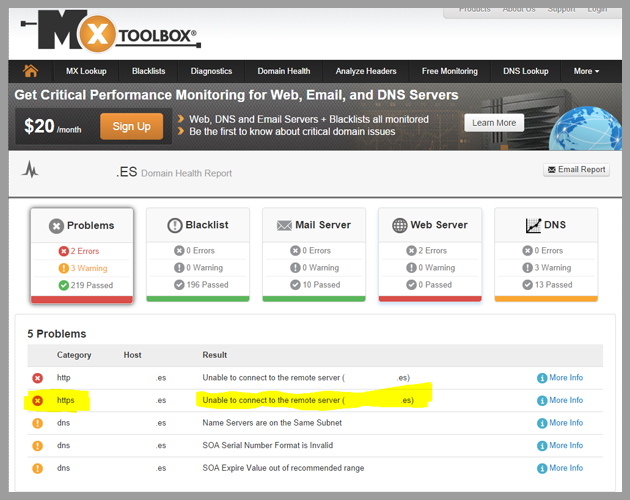 The importance of using SSL certificates in emailmarketing
Answering the question that could be extracted from the title of this post, it is important to have an SSL certificate the sender's domain and all links used in your newsletter.
The reason for this is very simple, is a parameter systems and analyzed by anti-spam filters as an indicator of discarding Spammers.
Logically, spammers who want to send thousands of emails in one time, cannot afford the luxury of employ SSL certificates for each sender domain external links or storing images used in the campaign. Therefore, a newsletter that uses SSL certificate on all links included automatically receives a extra positive score SpamScore by the ISP you receive this e-mail.
There are several online verification systems reputation and checklist important parameters senders domains where we can see that filters really take into account this parameter. For example: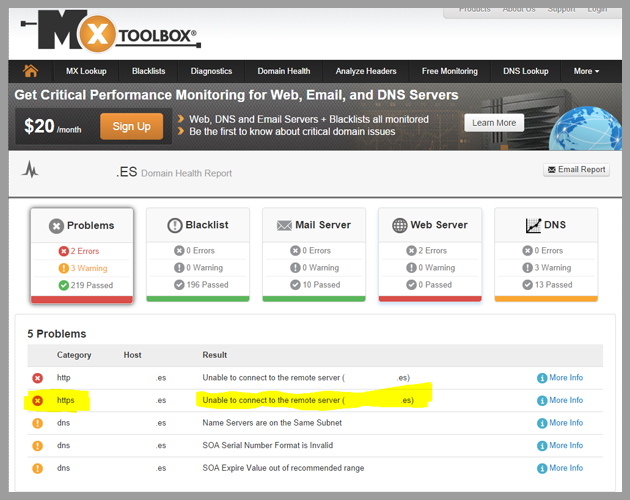 In these services, we can see that not having an SSL certificate results in a warning for the administrator to review the technical configurations. Therefore, it is very advisable to have this certificate to avoid these
Notifications to send e-mails to key systems and anti-spam filters, we will always carry out a detailed internal review your newsletter and its content.
If you are looking for mail marketing free, create your Mailrelay account now, one of the best email marketing platforms you will ever find.