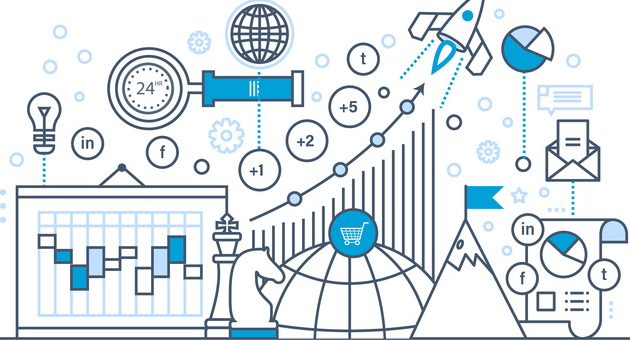 How to do market research for your project
This article was specially created for you, entrepreneur, business administrator, or autonomous.
Today we will explain, step by step, how to do market research, as well as the advantages it will offer to your business.
· What is market research?
To get started, let's know the definition and importance of market research.
According to many definitions:
"market research consists of a business initiative to get an idea about the commercial viability of economic activity."
Well, let's split this definition into two fundamental points so that it is possible to understand it better:
►  In fact, is it a business initiative?
That is, many people believe that it will be the owner or company administrator who will decide when and how to start market research.
As such, the ultimate goal of a market research will be economic, which means to obtain advantages (now or in the future) with a product or service.
► "To get an idea"
That is exactly what we want with this kind of strategy: To get an idea about the steps we will have to follow.
That's the goal of that kind of study. Market research is critical to help us answer some questions that we should be asking before starting our project.
Will this business idea or this business model work? How much can I get when selling my new product? What is its ideal price? How can I reach a wider audience? These are some of the issues we need to look into before starting a new business venture or before launching a new product/service.
► The third word we should highlight in the definition is viability.
As we will see, it will be one of the objectives of any market research:
We have to find out if the idea, project, product or service is feasible and profitable.
We will complete the definition, stating that a market research is an investigation, which seeks to anticipate the response of the potential customers and our competition towards a particular product or service.
We can carry out market studies at the beginning of a new project, before launching a new product or service, or when our company is already in business, to know the impact of our brand, to improve our products or services.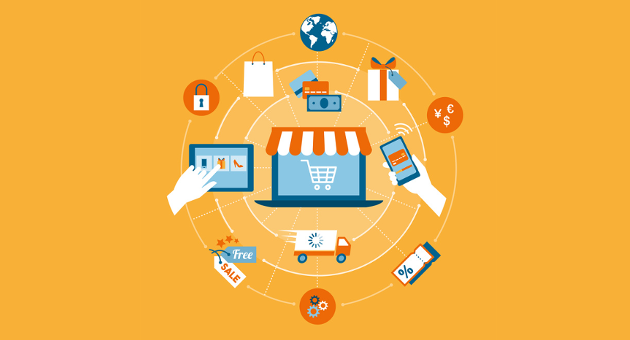 · Why should we create market research?
By creating market researches, we can understand the profile and behavior of our customers, the market situation or our industry, find out what our competitors are doing, who are our potential suppliers, identify new needs, etc.
However, market research will be the beginning of a long strategy.
After finalizing it, we will have to create a marketing plan adapted to the reality of the sector.
An example: if we want to launch a new product related to the market of sustainable tourism, we must first investigate the tourism situation, sustainability and the relationship of both, as well as the trends, competitors, and behaviors of our potential customers.
We need to work to develop and conduct our market research. Once we have the conclusions, we can create a marketing plan to take advantage of all the information we gathered.
Do you think that, as an autonomous or entrepreneur, you can't invest money on that?
Don't worry, you don't have to invest a lot of money!
Everything will depend on the goals you set, and especially on the number of people you will contact and techniques or tools that you will use. Don't worry, at the end of this article we will talk about the budget, but we can already advance that you can create market research without spending any penny.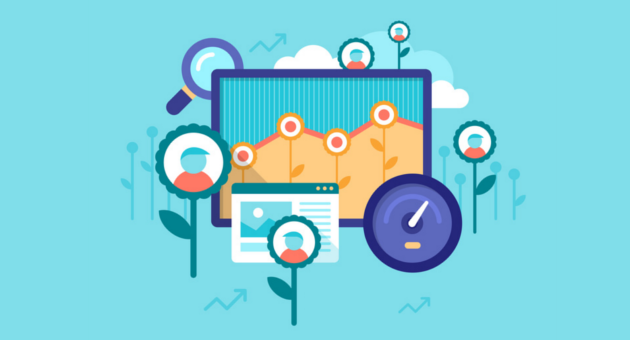 · Differences between market research and market analysis
When we speak of "market research," many people confuse this term with the concept of "market analysis."
Let's clarify this by understanding what each one is and what are their big differences.
As we have previously expressed, a market research collects and analyzes data and information from potential customers, competitors, suppliers and the market in general.
It is a tool that we can use to formulate a business plan that demonstrates that the company, business model, product or service is viable and profitable.
On the other hand, a market analysis can be used for obtaining, analyzing and interpreting data for a concrete situation.
This research will help us make an effective decision.
To do that, we will use research, studies, interviews, etc., tools with which we will collect information to make an informed decision.
The main difference is when each of these concepts will be applied.
To conduct market research, as a rule, we should have previously launched the product, service or company.
We will use market analysis to detect areas where we can improve, for territorial expansion, for example.
While market research will be done before starting a project, to find out if the idea, the design, the product or the service is really feasible and meets the needs of consumers.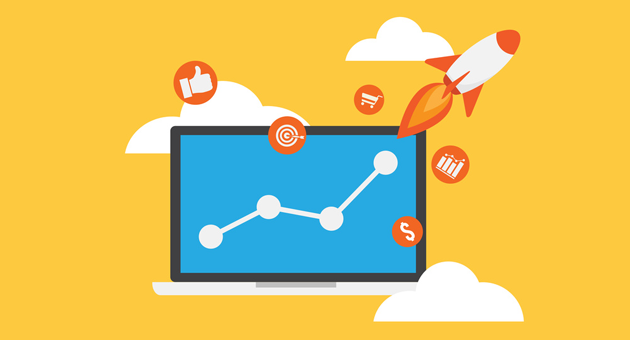 · Benefits of Market Research
Once you know what it is, I'm sure you'd like to understand its importance. You want to sell and an option that can help you will be fundamental as another strategy you can use.
This is your goal (and that of all entrepreneurs!) But to achieve it, you should understand that market research will help you make decisions, to improve your product and achieve success.
The main benefit is: It is critical to help you put your business in the right track, and to seek new opportunities for your company.
Market research will help you create a successful sales strategy. Here is a short list that serves as a guide to understanding the advantages of this technique:
► You will find more information about your competition
Their products, their situation, their price, their target audience and their differential values.
► You'll find out who your audience is
And, moreover, what they think about your product or service.
► You will also know the opinion of your consumers.
If they believe that your product meets their needs if they are willing to pay more or less, etc.
If your company has a local store.
► You will understand variables such as
The dimensions of the space, how long your potential customers remain on your store, the density of the competition near you, etc.
► You will discard ideas, products, or projects before you fail.
If you are an entrepreneur and have an idea in mind, you will probably believe that it is something innovative that no one has tried before and that will make you rich.
With market research, you may realize that it is not like you think and, above all, this will help you to innovate, transform and improve your initial idea.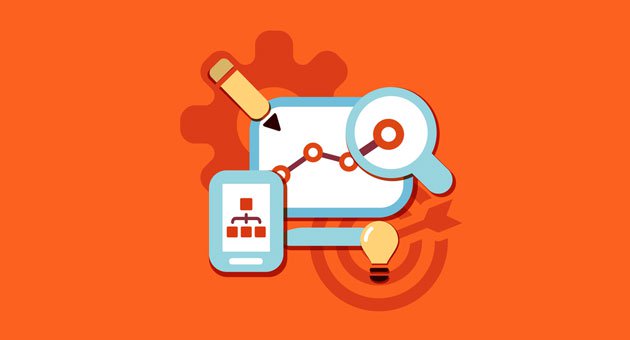 · How to do step-by-step market research?
► What is the structure that we should follow to create market research?
Before starting the market research, you should create a well-defined structure. That is just an example.
Keep in mind that you may need to make modifications based on your objectives, which we will explain in the next section:
-Set the goals you want to achieve with the research. Write down the problems that you will need to resolve and keep in mind that you can find more than one solution.
-Information sources. We can divide them into two types: The primary sources (surveys, interviews, discussion groups, etc. That is, those who you will create yourself) or secondary sources (articles, reports,  web pages, company statistics, government sources, etc.. That is, third-party sources.)
-Collection and processing of data. You must decide how you will collect the data you need, after selecting the tools or techniques; you will use.
-Data processing and analysis. When you already know what you will do to get this data, the first part of your work will be completed.
-Final report. Of course, after completing your market research, you will have to generate a report to analyze the data obtained and outline your strategy according to the findings.
►What are the objectives of the market research?
This is undoubtedly the first step you should take: Establish the goal of the market research.
Generally, it is done to know the feasibility and profitability of a new product or service, before entering the market.
It can also be created to research the position of a company that is already in business for a long time.
For example, you could use market research to understand the target audience that would be willing to pay for a particular service. If this is your objective, you should research sociodemographic variables like gender, age, social class or income level, location, etc.
► Tools for creating market research
Reaching conclusions will be the last step of the market research.
Let's explain the main steps in more detail:
Establish the purpose and need of a market research

Collect Third Party Information
As we explained, you can make use of secondary sources and, through the Internet, you can get more data related to:
 1. Articles or reports from your industry, plus statistics, data and censuses. Consult associations and business organizations recognized as experts in the sector, National Institute of Statistics, Chambers of Commerce and Industry, etc.
2. You can also find information on the internet about companies from your sector, checking your competitors to see how they are doing.
3. Finally, you can use paid tools, some with a freemium version. With these tools, you can analyze SEO and SEM (MOZ, Semrush, etc.) to find out your possible keywords, the keywords used by your competitors  and how their sites are ranked on Google.
3.      Collect your own information
You can use different tools and techniques, and depending on the ones you choose, the expenses or duration of the research will increase or decrease:
1. Direct observation: You can collect data personally, by looking at the behavior of your competition and even visit your competitors to see their price, their customer support, etc.
2. in-depth interviews: you can hire a specialist in the sector or talk to one of your potential customers to ask them some questions. Defining a list of relevant questions is essential. The number of respondents will depend on your target audience. However, if you decide to speak with your clients; it would be advisable to speak with at least five customers.
3. Surveys: You may find it faster to create a survey that your potential customers would answer. The Internet helps us once more in this task, as it offers different tools that will help us. However, don't forget that usually you will need to spend some money: you should find a minimum of 40 or 50 users that would be willing to answer your questions.
4. Discussion group: You could contact five or eight potential clients to evaluate your idea or your product. The data obtained will not be representative, but it will allow you to identify their motivations and opinions.
4.      Analysis of competition.
That's right when creating market research; we should focus on finding how competing companies are working. This is key to finding out what is working for them and what is not so that you can identify  business opportunities, market trends, and mistakes you should not make.
5.      Define your target audience
By creating market research, you will have an accurate profile of your potential clients and their characteristics, both socio demographic and age, gender, location, etc., as more personal information,  such as their likes, their hobbies, their aspirations, etc.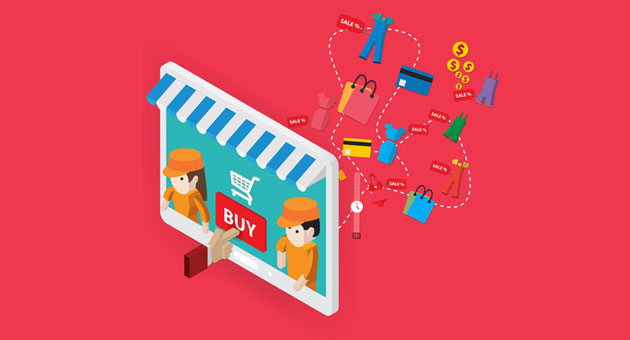 · How to analyze the market research
The previous steps should end in a final report. It will not be presented to anyone, but really, we do recommend that you jot down the findings of the research to analyze them in detail later.
We also recommend the development of a SWOT analysis. With this technique, you can clearly identify the opportunities and threats, as well as the weaknesses and strengths of your project. This exercise will help you to define your next steps.
·  How much does market research cost?
And we come to the final question! Now that you know what amarket research is, its advantages, why we recommend doing it and what are the first steps you should follow, The last question would be: how much will it cost?
We know that if you are an entrepreneur or are starting, you will already have a list of things you will have to buy, and you will not be able to invest more on expensive market research. For this reason,  we wanted to publish this article, explaining how market research is done so that you can do it yourself. It will not cost money, although it takes time, patience, perseverance and you will have to work hard.
However, if you want to dedicate a part of your budget, you can invest, buy the tools that will allow you to create the research, or to hire a company specializing in market research.
Depending on the number of segments to be studied, the techniques, etc., the final budget will be higher or lower. It is impossible to estimate the final value of market research since it will depend on the criteria that you set.