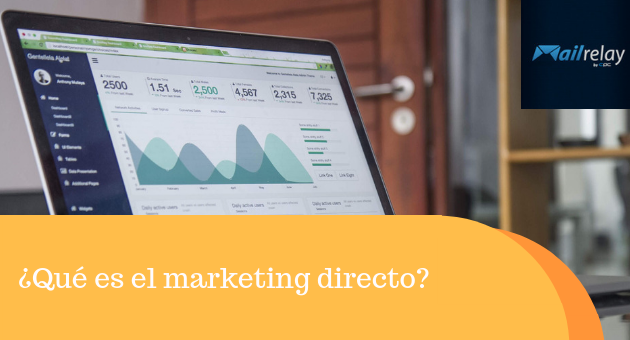 What is direct marketing?
Advertising opens the door to countless commercial possibilities for companies in all industries. Nowadays, we have even more options for applying marketing techniques in the online and offline world.
Anyway, all campaigns are created to improve customer experience, customer loyalty or to guide users during the purchase process.
The consumer, a skilled and volatile user, is on the top of the economic pyramid and leads the cycle with absolute prominence. It is precisely to reach this consumer that organizations spend a lot of money planning advertising campaigns.
Direct marketing is a type of advertising created using an omnichannel strategy and is targeted at a buyer persona; a consumer with whom brands develop a bidirectional relationship.
Each marketing action is created with a specific goal: to convince the target to do something concrete like fill in a form, place an order, request a quote, click a link, visit a blog, or subscribe to a newsletter.
As an example: Amazon uses direct marketing on its site to interact with customers. They display suggestions for related products, user reviews, and offer options for saving favorite products.
 · What is direct marketing?
The father of modern marketing, according to the AMA (American Marketing Association), Philip Kotler, in his book with Gary Armstrong, Professor at Northwestern University, entitled "Fundamentals of Marketing,"  defines direct marketing as "Direct connections with carefully targeted individual consumers to both obtain an immediate response and cultivate lasting customer relationships."
For Kotler, direct marketing represents a global approach to advertising campaigns because it combines communication and distribution channels, integrating them into the same strategy.
In fact, direct marketing is a new form of communication that can be used in conjunction with other initiatives.
Direct marketing is not just about selling, but for attracting new leads and fostering loyalty by building trust with existing customers.
In addition to that, it can be used for different purposes such as facilitating recurring purchases, collecting reviews, or growing a brand's fan base.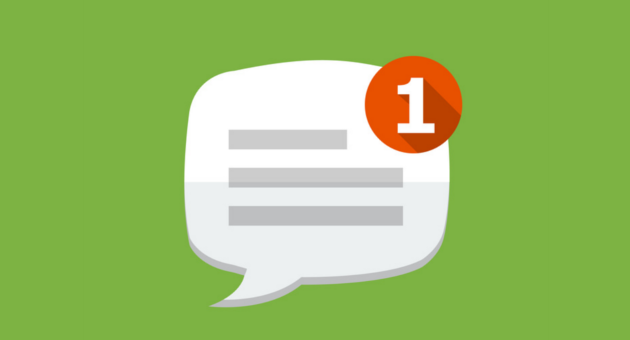 · How to apply direct marketing to your strategy
With direct marketing techniques, you can get high conversion rates with small budgets.
If you have a database with many subscribers, you could use it to foster loyalty by sending discounts and promotions to build engagement with your customers.
Precisely this knowledge, coupled with lead segmentation, is very interesting for campaigns because besides sending valuable and relevant information, you can measure your customers' reactions and adjust your business strategy according to your specific situation.
Before I proceed, I would like to give you some tips to help you get started with direct marketing:
Use compelling messages to grab the attention of your leads.
Find ways to pique the curiosity of your prospects
Show that your customers can trust you, be creative and innovative
Clearly show the advantages of the product you are offering
Customize and individualize business messages
Make it easy to interact with your messages and reduce response time
Become the solution to your recipient's problems
Develop simple, responsive, and effective processes for improving contact with your customers and followers.
Offer suggestions and advice; your customers will love to receive useful information.
As you can see, working with direct marketing goes beyond trying to convince a prospect to respond to your contact.
In fact, it has a lot to do with branding. Generically, we could say that you can use this type of strategy to talk to your customers and gauge the reactions generated by your campaigns.
You can also identify new cross-selling opportunities and discover other key parameters to analyze customer behavior during the purchase process.
Before planning a marketing strategy, the first step will be to choose the right channel, as you will get different results if you send a flyer to your customers' home, a business email, or post an ad on Facebook.
We are not saying that there is an option that will work for all situations; you should try different alternatives and make changes whenever necessary.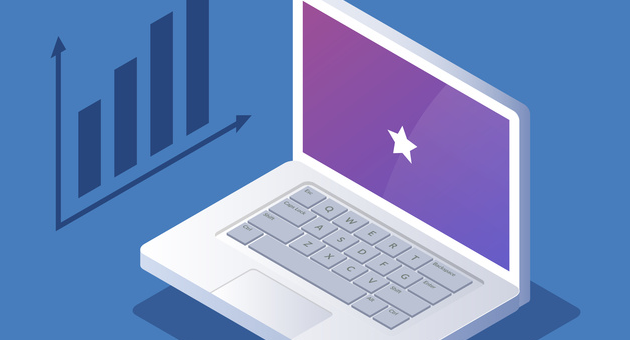 · Advantages of Direct Marketing
The main advantages of direct marketing are, among others, the ability to establish a direct relationship between companies and consumers; a close contact that removes intermediates and becomes a very valuable strategy for companies because they can establish two-way relationships with their customers and understand what they would like to get from the brand.
We can also measure results through cookies and analyze navigation through tracking pixel.
We can use parameters like order cost and response rate to quantify and create more effective campaigns. Also, Direct marketing offers the following benefits to businesses and consumers:
· For brands, it means budget optimization, sales improvement and optimization for achieving their goals, among other advantages.
· But this strategy is also important to customers as they will be exposed to less advertising; When you receive ads related to things that are relevant to you, with direct contact from a brand, even if you don't buy the product/service now, you probably will like to understand what it is about.
Companies can also use this kind of strategy to recover old customers and attract new users, offering them interesting promotions, or rewarding their loyalty.
As for price, direct marketing is an alternative to traditional forms of advertising with lower cost and better results.
Segmentation (gender, age, profession, ETC.) increases the chances of reaching more people and improve return on investment. Commercially, direct marketing works with new ways of communicating with the client, seeking to improve the processes and measure the results of each action.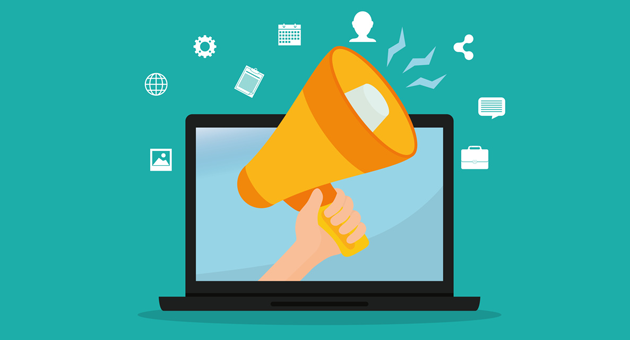 · Types of Direct Marketing
As we commented earlier, direct marketing integrates communication channels to improve contact with customers and partners. Some of the options and typologies are:
1.- Email.
Sending business communications via email offers many advantages, but the fact that you can customize your newsletters and target your mailing list will be vital to the success of any marketing strategy. Additionally, companies can apply an email marketing strategy to send digital catalogs, periodic newsletters with promotions,
Discounts and relevant information for subscribers who have already shown an interest in what the brand has to offer. If you work with Mailrelay, you will have all the things you will need to take advantage of this strategy.
2.- Digital Marketing
We can use direct marketing offline, but the online world opens the door to many possibilities like paid campaigns on other sites, social media advertising, and ads that are shown to custom audiences.
3.- Direct SMS messages.
This type of message may be useful in some situations, especially for notifying users about flash promotions.
4.- Banners.
Direct digital advertising that gets users attention and facilitates interaction.
5.- Discount Coupons.
You could mail coupons to your customers or offer them online. If you use the first option, you must consider all aspects related to printing and distribution costs.
6.- Telemarketing.
Basically, it's about calling customers and trying to sell a product or service.
This initiative involves a previous database preparation process. Later you will have to analyze the answers, generating reports to measure campaign effectiveness. So it is a more complex process, as it requires investment in qualified professionals. Also, many marketers prefer not to choose this option because it is more invasive and could bring negative results, especially if you apply this strategy multiple times for the same leads.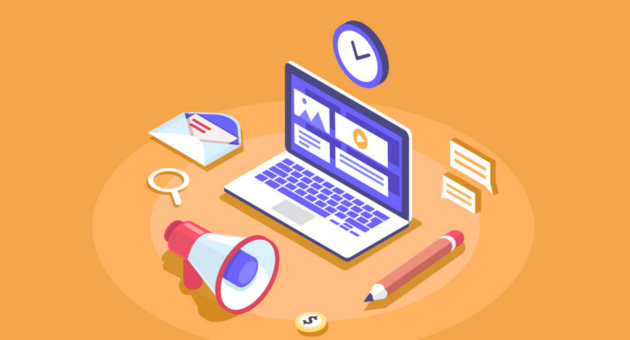 · Some data about direct marketing
According to the Direct Marketing Association (DMA Source) the average response rate for home mailing is 5.1% (compared to 0.6% for email, 0.6% for paid advertising and 0.4% for social media).
With all this, direct mail marketing generates 37% response rate, higher than email. The same American Association also provides interesting data, such as the direct mail response rate for users that are between 18-21-year-olds is 12.4% and the best response rate for monitoring methods comes from online tracking systems, PURL (61%), call center, or phone (53%) and coupon (42%)
Another encouraging fact about users posted by Business 2 Community is that 81% of consumers want brands to know and understand when to approach them and when not (Source: Business 2 Community).
An Infoadex study on advertising investment in Spain in 2018 detected an investment of 7,323 million Euros in unconventional media, an increase of 1.3% compared to 7,228 registered in the previous year. The medium that received the highest percentages are 'email' (with 26.3% of the total invested in alternative media), followed by 'P.L.V., merchandising, banners and labels, which participation rate in the total of this media group is 23.7%. In 2018, this medium experienced growth of 5.9% with 1.733 billion against 1,636 billion in 2017.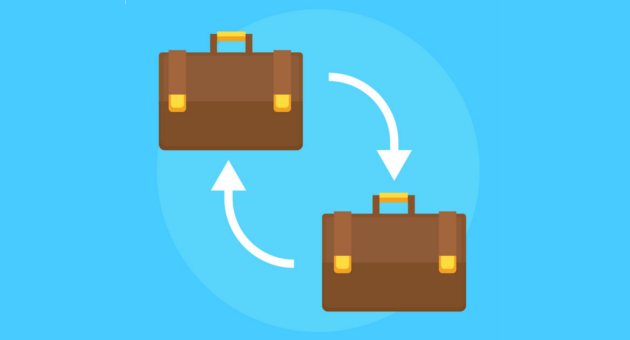 · Companies that use direct marketing
Companies like Amazon, eBay, Dropbox or Netflix are experts in direct marketing.
Although we are talking about major organizations with high budgets, we will detail different types of campaigns and initiatives that you could apply to your projects.
· SpaceX's campaign to take a Tesla Roadster into space (2018) attracted millions of viewers when it was launched. The impact was so great that thousands of articles had been published and over half a million conversations have been generated.
· Netflix began by buying third-party content to extend its catalog of movies and series. However, they also started to study user behavior to see what they like to watch. With this information, they are producing custom content for each user profile.
·  Mercedes-Benz created a campaign in Spain for promoting their Smart vehicles. They wanted to demonstrate that they are selling "greener" cars.
They wanted to foster interactivity by correspondence through a recyclable leaflet and convey the message: "If Smart is the an environmentally friendly car, let's start by sending eco-friendly advertising ".
After reading the pamphlet, the receiver should crumple it, plant it in a container and water it daily. In a few weeks, what was a piece of paper would grow into a beautiful plant. This campaign created engagement with users and the brand has received several awards.
· Another great campaign was created by Burger King.
This digital ad-enabled Google Home device voice controls announcing the ingredients of their famous hamburger.
· In Spain, NH Hoteles has reached its consumers through custom campaigns with less than 100 people using 30 different versions. A fantastic example of targeting.
·  Special Event Advertising Campaigns like Black Friday, back to school or Christmas also proved to be effective for working with direct marketing.
At the end of last year, in Spain, Geobuzón published a report with the following data: the number of leaflets distributed exceeded 300 million at the end of the year and the distribution of printed graphics increased by 7.3% compared to what was distributed in 2017 with a total of 278 million flyers printed.
This positive trend increases the percentage of interviewees who admit that they usually keep the leaflets. 60% of users keep commercial material while 40% are just interested in this type of advertisement to find out more information about products, services, or a new business.
·  Adidas sportswear multinational uses direct marketing for celebrating customers' birthdays.
To do that, they created a custom congratulations message with a gift: 10% off and special offers.
· Conclusions
After reading this article, you will surely have a better idea of the many possibilities offered by direct marketing and how it can be applied in a practical way.
Before you start applying a direct marketing strategy, you'll need to understand the reality of your industry and set the goals you want to achieve. If you do things correctly, you can increase your chances of success.
To create a successful strategy, you will have to segment your databases correctly, analyze the results of each campaign and create captivating messages.
As you can't predict how people will react, you will have to plan all the steps you will take before you start spending money. You can only interact with your customers by drawing their attention, although you may have many surprises with their answers. To minimize risk, you should always have a plan B.