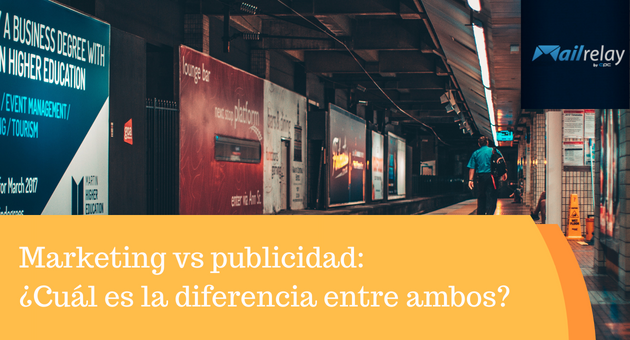 Marketing vs. advertising: what is the difference between these two concepts?
Although the two terms are often used interchangeably, the truth is that marketing and advertising are not the same thing. For those who are not experts in the field, this can lead to confusion and even disorientation.
To help you understand the differences, objectives, and common points, we will now define what marketing and advertising are, addressing the main aspects that put them at odds.
Marketing and advertising are essential ingredients for the success of any business. They are the gateway to new customers and business opportunities.
First of all, it is important to clarify that both areas are essential for any business. Moreover, they must be executed in a coordinated manner for consistent and profitable results.
So, what is the difference between marketing and advertising? Let's take a look 😉
Marketing vs. advertising: definitions
To lay the groundwork for the differences between marketing and advertising that we will discuss now, we need to define each concept.
To begin with, we could say that these two strategic areas are incredibly relevant in generating profit, as they help to attract customers and increase sales.
Each one, from its own perspective, offers different advantages so that, in the end, the sale materializes. But let's take a closer look at their definitions.
What is marketing?
Marketing is the field or discipline responsible for analyzing how markets work and how customers behave. All its efforts aim to attract, capture, convert, retain, and build customer loyalty.
However, it should be noted that marketing is a very broad concept that encompasses different elements under the umbrella of what is known as the 4 Ps:
➔ Product or Service:
Regarding the first P, marketing ensures that products or services launched meet many requirements to be successful.
One of the most important aspects is to make sure the product or service will be created with the needs and interests of the target customer in mind. The products or services launched will have to hit the center of the target of what the consumer is looking for.
➔ Point of sale:
This other element studies the accessibility of products or services. In other words, in addition to creating an offer that matches what the customer is looking for, access to it must be easy. This involves creating positive buying experiences that attract the users' attention.
➔ Pricing:
Getting the price right and assigning the right price to a product or service is a decisive and very relevant task for the company.
There are many aspects to be considered: desired profit margin, perception of the product or service, brand positioning, competition
➔ Promotion:
Finally, marketing is also responsible for the different promotional actions that are applied to advertise the product or service.
Its goal is to make consumers aware of it and perceive its value in order to arouse interest and generate desire. Perhaps this last part is the best known, but, as you can see, a marketing strategy is much broader.
What is advertising?
You could say that advertising is part of the last P of marketing: promotion. It is responsible for improving a company's image, positioning it, attracting consumers, and capturing their attention.
Its main objective is to share the right message to attract the right audience. A message that, on the other hand, depends on the marketing actions.
It should be noted that advertising is a paid medium and that through different types of advertisements, you could get the following advantages:
Increase company reach.
* Increase web traffic.
* Increase conversions (calls, sales, contact requests).
* Generate leads.
* Direct sales.
Given this, there is no doubt that advertising and marketing are closely linked. And so, to work with one, you need to understand the other.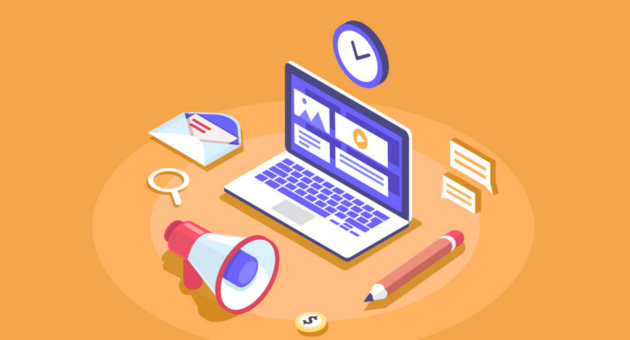 Marketing vs. advertising: differences
This union we have discussed often makes us not realize the differences between advertising and marketing. Therefore, we end up confusing the two concepts. That is why we will comment on the main differences in the following paragraphs.
But first, it is worth mentioning that if you are going to create a marketing and advertising campaign, it should follow a joint process and take into account aspects such as:
* Determine the goals of the campaign.
* Create a plan and define the actions you should take.
* Research the market and the competition.
* Execute, measure, and optimize.
What is the difference between marketing and advertising?
As mentioned above, one of the significant differences between marketing and advertising is that the latter is part of the former. In other words, advertising is a small part of marketing as a whole.
However, it must be said that advertising is always associated with marketing, but marketing is only sometimes connected with advertising.
Moreover, advertising has the most immediate effects of all the actions taken in marketing. However, there are many differences between advertising and marketing. Let's look at the most important ones!
➔ The focus of action:
As we have already mentioned, marketing focuses more on action than advertising. In other words:
Marketing's focus is on generating a specific brand image, understanding the market and the behavior of potential customers. Conversely, advertising has a more specific focus: Its goal is to capture the public's attention and direct it to a specific product or service offering.
If we think about this analysis from a practical point of view, we can say that advertising seeks to promote a product. In other words, it focuses on one of the 4Ps of marketing, while marketing considers other elements, such as the sales process, consumers, or price.
After all, both strategies aim to increase a company's sales. But marketing and advertising act differently to achieve this goal. While advertising attracts the customer and generates visibility, marketing does the rest (trust, credibility, and authority, essential ingredients for concluding the sale).
While marketing concerns product management, pricing, point of sale, and promotion, advertising focuses only on the latter.
➔ Long-term vs. immediate:
Another difference between advertising and marketing is that their strategies have different conceptions of time. To clarify, marketing focuses on long-term and advertising on short-term goals.
Advertising seeks an immediate result, while marketing is a long-term strategy.
This is because the former requires exhaustive research, strategy development, monitoring, and measurement… Let's remember that advertising is part of marketing and that it is fed by the marketing action plan.
Moreover, advertising is based on direct promotion. This technique uses clear, concise, and precise messages that impact the right user at the right time. Its actions are more focused on an immediate result.
➔ Brand image:
Another difference is that marketing can be used to generate a positive brand image, while advertising uses this advantage to better effect.
However, if we look from another perspective, if advertising campaigns are created correctly, they can favor marketing actions that impact brand image.
Think that if an advertisement is out of place, offensive or inappropriate, the consumer will immediately perceive a negative image of the company behind it. And all the marketing work done to make it as good as possible will fall on deaf ears.
Advertising is more tied to a company's products or services, while marketing seeks to create a specific brand image.
➔ Costs:
While hiring a marketing team or agency is not free, you should be aware that the costs are generally different from advertising.
You can invest whatever budget you want in advertising. Logically, and depending on the objective, the more you invest, the more results you can get. This cost will keep increasing as long as the campaign is active.
In the case of marketing, it will be an investment that will bring returns in the long term, but they will be recurring costs without surprises or large outlays.
Instead of looking at the costs of a campaign, we should focus on the necessary efforts for achieving profitability. The investment will be worth it if the return is high.
➔ Segmentation:
Segmentation consists of dividing an entire database of contacts, the market in general, or a group of potential customers according to different characteristics or interests. This way, launching personalized campaigns only for a specific segment is possible.
This has the advantage of allowing you to plan very focused actions on the needs and particularities of this group. And with this information, you can reduce the costs of your strategies.
Segmentation facilitates sending personalized messages to a specific public.
Through advertising, the creation of personalized campaigns can be efficiently planned. And their effectiveness is surprising. The direct impact on the type of person you want to contact or for whom you have created an offer gives outstanding results.
In marketing, this can be done with email marketing, but it is a bit more complex. If you have not segmented your database in advance, it will be impossible to devise such a strategy.
However, with advertising, through the data obtained from cookies, the job is already done. All you have to do is select who you want to display your ads to, and that's it.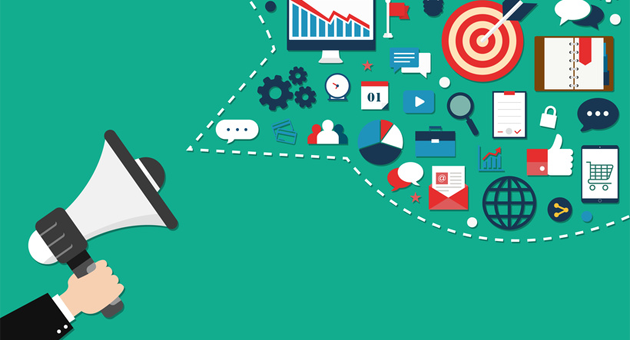 Conclusions about the differentiation between marketing and advertising
Although, as we have seen, marketing and advertising are two closely related concepts, the truth is that they have certain particularities that make them work differently.
In fact, throughout this post, we have mentioned the difference between marketing and advertising, but… why is it so important to separate these strategies?
This distinction means that by working on a related strategy, we get more out of both and know how to combine them to increase their benefits.
For example, through research created in a marketing strategy, we will know how to segment an audience in terms of advertising to impact the expected users.
Before I finish, I would like to mention that both strategies can be used in both traditional and digital formats. And we also have the option to combine the two formats. But you will have to consider this in your marketing plan.
The main differences are:
* Digital strategies. These are those that are implemented in a digital environment. For example, email marketing, which is developed through platforms such as Mailrelay, is part of this group.
* Traditional strategies. These refer to those that are executed using offline media. For example, we are talking about advertisements that run on television, in the press, or on the radio.
In summary, if you are going to implement a marketing and advertising strategy, you should keep in mind that:
Both techniques are complementary but different. Each has its own point of view, objectives, and form of execution.
Advertising aims to attract a specific audience that matches a brand's ideal customer. Marketing aims to create a long-term relationship to build customer loyalty.
The information gathered in marketing research processes is crucial to developing successful advertising campaigns.
Either way, both are the fuel of business: to attract customers and generate new business opportunities. Moreover, they are strategies applicable to all sectors and types of companies (regardless of size).
Of course, depending on the company's size, the investment possibilities vary. But don't let that stop you! I hope this article helps you to have a clearer picture of the best options for developing your marketing and advertising strategy 😉