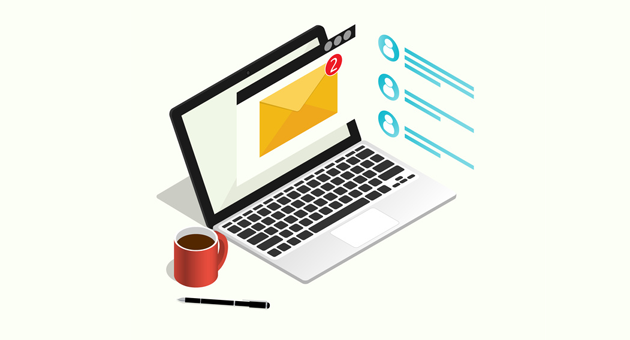 What is a mailing list and how to manage it?
When we think about planning and implementing an email marketing strategy, we usually mention some factors such as Email marketing software, opt-in forms, autoresponders and the subscribers.
In this post, we will talk about this last point, explaining what a mailing list is, how to manage it correctly and how to increase your email list naturally.
·  What is a mailing list?
A mailing list is the sum of all users who have registered on your site, be it a blog, an e-commerce or a corporate website.
Subscriber lists store all of these users' data, such as names, surnames, emails, birthdays and other related information, as well as their subscription preferences. The most common data is usually the name and email.
All of this data is stored in your email marketing software and you can manage them according to your needs: group them, modify them, export them, move them, etc.
I will explain about this in more detail in the next section.
· How to configure Mailrelay to organize your subscribers
To add subscribers to your list, you have several options.
If you prefer, you can import your contacts using the tools you will find in an email marketing software such as Mailrelay (you can paste the emails, upload a file, or use an advanced option and import a CSV or TXT with several fields). You can also get new subscribers through the forms that you can insert on your site.
After you import your subscribers to Mailrelay and start capturing the data of the users who are visiting your site, using our email marketing software, you can create and manage different databases.
In that sense, my advice is to create multiple groups based on different variables: channel from which they were collected, interests, subscription preferences, or actions you need to implement in your strategy.
To create a new subscriber group, you will have to follow these steps.
1.- In the Subscriber Groups section of the Mailrelay panel, you will have to click on create.
2.- Next, Complete the following fields:
Position, to list your groups (useful if you have several groups, as is my case.)
Group name.
Description (a summary of the group).
Active (always check this option, or you won't be able to use the group)
Visible (it is essential to check this option to use other functions such as autoresponders or subscription forms.
This is a screenshot of my Mailrelay panel, where you can see that I have my mailing list separated into different groups.
As for organizing your email list, you can: create new groups, modify them, delete them, move subscribers from one group to another and assign a description.
· Subscriber status
When it comes to organizing your mailing list, Mailrelay will categorize your contacts according to their status:
Actives. These are the active users on your mailing list, the ones who confirmed that they want to receive your newsletter. You can only send your newsletter to these contacts.
Inactive. Users who have not confirmed that they wish to receive your emails and therefore are not active (you can resend the confirmation email to these subscribers).
Bounced. This group shows all e-mails bounced by the destination servers, as well as the reason. If the reason given is N/A, it means that the reason is not available as it is a bounce from the shared database used by the email marketing software.
Blacklist (banned). This is the category you should use whenever you want to add the email addresses you want to block. That is, whenever you want to prevent an email from receiving your newsletters, you can add the subscriber to this list. When you add a subscriber to this list, he will never receive another email from you. To add a contact, just select it and edit it manually.
Opt-outs. Here you will see users who have unsubscribed from your newsletter, using the unsubscribe link available in the campaigns. Remember that you should always include an unsubscribe link on your newsletters, to avoid spam complaints.
Deleted. In this category, you will see all contacts that you manually removed from your active mailing list.
All. In this menu, you will see a list of all your contacts, no matter what their category. This is the menu that you should use to search for a subscriber on the platform if you don't know its current status.
Remember that you can move and modify your subscribers whenever you need. To do this, you only need to edit the subscriber you want to change. However, depending on the status of the subscriber, you may not be able to edit it and move it to the active database.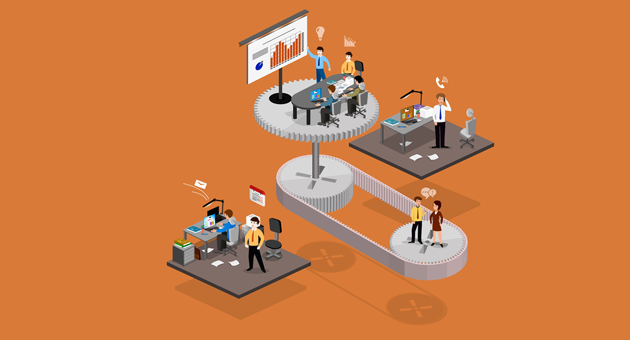 · Tips for managing your subscriber list
To help you, I will give you a few tips and recommendations for you to learn how to properly take care of your mailing list:
One of the first suggestions is to always send relevant contente to your subscribers. To be honest, this advice is a bit subjective. But there is an easy way of knowing what to send; Just try to imagine what you would like to receive from a company if you were your subscriber, would you find the content relevant? If the answer is yes, you can send it. Otherwise, review the newsletter and make the necessary changes.
Another tip is to target your email list. To use this strategy, as I mentioned above, I recommend creating several groups based on different interests. For example, imagine you created a blog for a photographer. You will write articles on tips to create professional photographs, but also about cameras, equipment and accessories. In this example, you could create two different groups: one for people who wish to learn to take photos and the other one for those who are more interested in technological advice. This way, if you post an article about new software for photo editors, the post would be sent to those who showed interest in this topic. With that, you would not bother users who are not interested in receiving that kind of content.
Customize your campaigns to the fullest, so your users don't think you are a robot. That is, you should take care of the details, like starting the email by greeting the user by his name, sending the message in a convenient time for your readers, (4 o'clock in the morning is not a good time to send a newsletter) and take care of the design (fonts, logos, colors, links and layout).
Provide an easy way to unsubscribe. Yes. Even if it seems counterproductive, adding an unsubscribe link is also taking care of your subscribers. On the one hand, those who remain subscribed will trust you, because they know you are transparent and you will allow them to request removal whenever they want to stop receiving the newsletters. And, on the other hand, those who wish to stop receiving your emails will not report your message as spam.
I hope all of these recommendations have been helpful so that you can healthily increase your email list. Remember: Your email list is the most important asset of your brand, so take care of it.