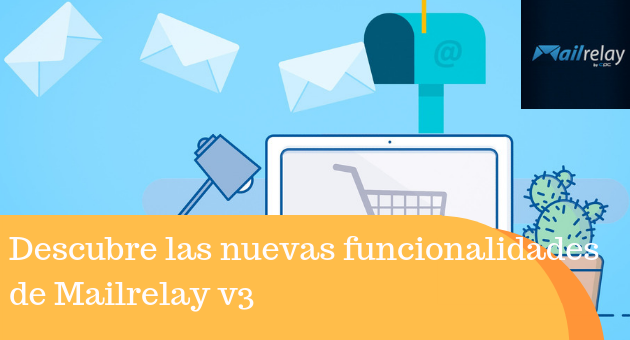 Discover the new features available on Mailrelay v3
Digital marketing evolves rapidly due to new technologies and market trends.
The number of brands offering the same products or services is increasing so fast that marketers are struggling to adapt their strategies to this new reality. However, there are strategies that they know will always work, and one of them is email marketing.
That is why our staff is working hard to streamline processes, reduce lead generation costs, improve automation, facilitate segmentation and get data to measure your results more accurately.
Therefore, to meet our customers' expectations, we created Mailrelay v3, incorporating new Features designed to offer you a fantastic email marketing software.
In this article, we will look at how to work with the new options available on Mailrelay v3.
We have created an even more advanced email marketing service with a friendlier interface and a drag & drop editor, but with many other advantages: you can keep working with our email marketing software for free, sending up to 75,000 emails per month to up to 15,000 subscribers.
What do you think?
· How does email marketing work?
Email marketing is a key tool for connecting businesses and users directly.
This simple advertising strategy is fundamental for companies to send their message to a group of potential customers, people that already are interested in what they are offering.
Also, users receive information about products or services (if they are on your mailing list, they are interested in your business). Remember that you will always need their consent before you can send them a newsletter.
This strategy is cost-effective and affordable for all types of businesses, from startups and SMEs to large corporations, as services like Mailrelay offer plans for businesses of all sizes.
Also, this business strategy facilitates contact with consumers who are becoming more and more informed (remember that more and more people are using their smartphone to read emails) fostering a lasting  relationship between subscribers and the brands they trust.
In addition to the multiple possibilities offered for sending creative content, images, call-to-action, infographics, or videos in email marketing campaigns, we should highlight the fact that you can measure, compare, and evaluate the results of your strategy almost in real-time.
These parameters are a real advantage when setting KPI and a profitable goal.
To help you optimize your email marketing strategy, we've created a more advanced system that will offer you valuable statistics and algorithms like Smartdelivery to improve the delivery of your emails.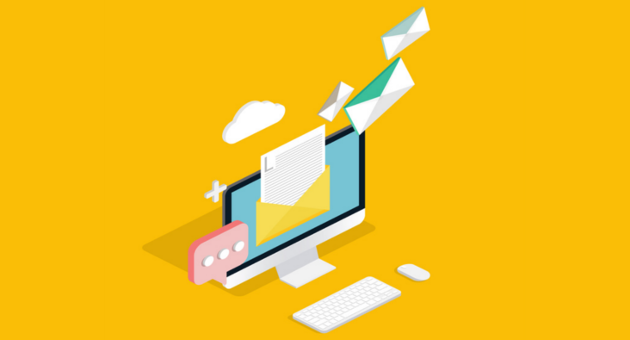 ·  Email Marketing: Relevant Data
Software developer Hubspot shared interesting statistics about email marketing: 54% of salespeople use this option for increasing engagement rate or 86% of professionals prefer to use email to talk to customers and partners. The same source shows that 15% of the experts interviewed don't check statistics of open clicks or emails and only 23% of them follow subscribers after the click to see what happened.
MarketingProfs has published data related to email segmentation: 42% of sellers don't send targeted emails and only 4% use layered orientation.
As for the subject and content, 64% of people prefer emails with a balance between the number of images and the amount of text: As the number of illustrations increases, the percentage of clicks tends to decrease.
Also, 56% of brands that incorporated an emoji in the subject line or subscriber names increased their open rate.
Eleven o'clock in the morning is the best hour to get clicks and the best day of the week for you to send a newsletter is Tuesday.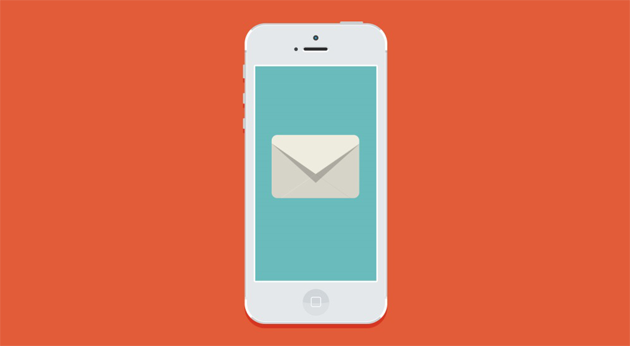 ·  Email marketing campaigns, real-time reporting
All this data confirms the effectiveness of email marketing, taking into account aspects such as return on investment, engagement, or connection level with subscribers.
Therefore, it is crucial to design an attractive campaign, but Analyzing and understanding your results is equally important. In fact, one of the main advantages of working with an email marketing strategy is that you can automate your messages and get data on the effectiveness of your campaigns (clicks, openers, downloads, spam complaints, etc.) practically in real-time.
Before you start working, you should understand some of these concepts:
– ROI or return on investment:
To find out if the investment was worth it, you'll need to find out how much you have earned from the money you invested in your campaign. To calculate it, you will have to integrate your Google Analytics  account with the email marketing service you are using.
Although the data is typically generated in euros, you need to learn how to read between the lines and not use it as a single variable.
It is advisable to query loyalty-related data such as responses obtained or engagement (reactivity rate, for example).
– Open rate:
The percentage of people who opened the newsletter. To calculate this rate, you need to consider the number of active subscribers on your email list.
For this variable to be effective, you will need to segment your mailing list and customize your campaigns. If you send a newsletter to all your subscribers without any criteria, your open rate will likely be very low.
– Reactivity Rate:
Although this concept is also known by other names, it is the result of the percentage of users who opened an email and clicked on the links.
This parameter provides information about the interest generated by a campaign and can be used for A/B testing and for finding out what kind of emails your subscribers would like to receive.
– Click through rate:
The proportion of users who clicked on at least one link after receiving the campaign.
This data allows you to verify the real effectiveness of the calls to action and the level of commitment from your contacts. You can only improve CTR if you send relevant content to your subscribers.
–  Response Rate:
The relationship between the number of clicks divided by the number of emails opened and multiplied by one hundred.
This parameter expands clickthrough rate information because it compares the click-through rate with the number of emails opened. To improve the response rate, you will have to attract your subscriber's attention with relevant content, beautiful images, and a catchy CTA.
– Bounce Rate:
To find this information, you will need to split the number of undelivered messages due to DNS / SMTP error by the number of emails sent and multiplied by 100.
You will need to compare the number of sent emails with those not delivered due to Soft Bounce (connection error or full inbox) or hard bounce (the email address doesn't exist).
Remember to include blocking spam filters and don't despair, this parameter may depend on aspects as varied as incorrect use of HTML tags, content, email format, or IP address.
– Spam Rate:
The number of spam complaints divided by the total of emails sent and multiplied by 100.
This is a vital factor that can seriously affect your email marketing strategy. If your subscribers report your newsletters as spam, they will be telling the filter that they don't trust you. For more  information about this parameter, please contact our support department.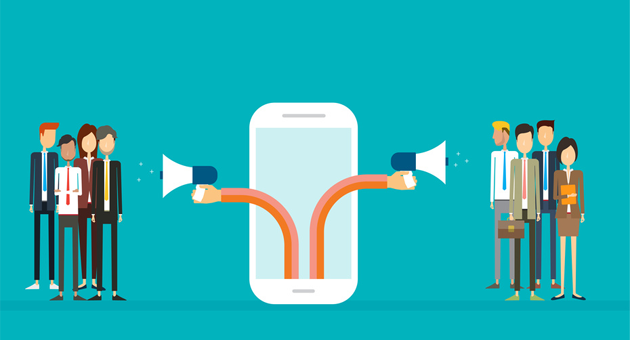 · Working with email marketing for fostering loyalty
Email marketing is a great tool for attracting and retaining customers. In fact, it is one of the most lucrative and effective actions for advertisers in terms of return on investment (ROI).
Email marketing is a cheap option to keep in touch with your subscribers because this relationship can bring you many advantages in the future; you can drive conversions or sell multiple times to the same customer.
Once you understand these aspects, if you are ready to send a newsletter for your subscribers, we advise you to create a work schedule before you start writing your message, to know what you should do  first. To help you get started, we would like to give you a few tips:
Set SMART Goals: Smart, Measurable, Specific, realistic, and achievable. When you have done this, set clear KPI's to describe the key features of your project.
Think first about the steps you will take to create a mailing list before you start thinking about creating a newsletter. Customize and target your subscribers. Understanding your audience and what they expect from you is the only way to foster loyalty. Don't work with mass mailing; this strategy is not effective. If you only send messages massively to your subscribers, the results will be terrible.
Show closeness in your messages, introduce yourself, say hello and say goodbye. Make the most of your campaigns and try to build loyalty through friendship.
Use the "Subject" field to convince your subscribers to read your emails. Strong, catchy words and phrases can be fantastic options for fostering engagement.
Include original content such as videos or downloadable files (ebooks, podcasts, or informational guides). A good call to action can also be very effective, but you shouldn't forget to optimize content and add links to your social media profiles.
Don't overdo it; you don't have to type a lot of text or add a lot of elements to create an effective newsletter. It would be better to write a brief email, with short sentences and a readable font. You can play with the colors, bold letters, capital letters, and images, but without exaggerating.
You should develop a value proposition that goes beyond a simple commercial message. You should also do your best to empathize with your subscribers. Include discounts, offer free trials or promotions especially for your target audience.
Listen to your audience and answer their questions or concerns.
Add an easy-to-use unsubscribe link. If you don't do that, your followers will eventually tire of you and will end up flagging your newsletter as spam.
Create easy-to-read messages with a clean design and responsive template (keep in mind the number of subscribers who will open your email from a mobile device will keep increasing).
Use A / B testing to optimize cost per leads, open rates, CTR, and conversions.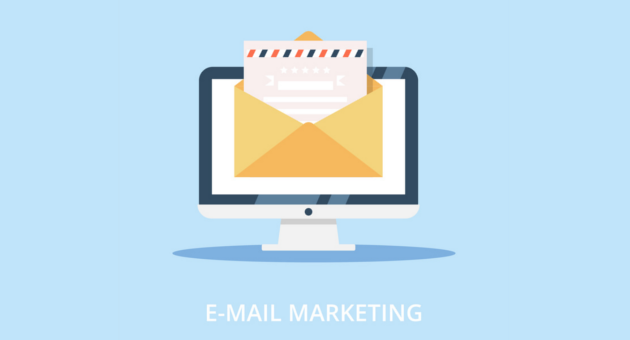 ·  Why did we create Mailrelay v3, a new free email marketing software?
This is not the first time we have talked about Mailrelay v3.
And we are very proud of this software because it will change the way you work with email marketing. We created an intuitive, easy to-use system and advanced options. Among all the features available  in this software, we would like to highlight:
You can work with multiple users. We created a profile system with access to a custom dashboard for each user.
An advanced opt-in form generator.
Easy and comfortable access with less scrolling.
Various methods of importing mailing lists.
You can create opt-in forms and custom fields, as well as manage subscriber groups and segments.
We developed a list of imported emails in columns with position, email, and result (this option will allow you to detect any problem during the import process) and four different options for creating a newsletter: Drag & drop editor, ZIP file upload, campaign import from an URL and an option for pasting your HTML code.
Process customization and rationalization. You can create, manage, and automate newsletters, create campaigns generated from an RSS feed and run A/B tests. You can also manage senders from different domains.
Design and editing. The drag & drop editor will allow you to create a newsletter with options for adding, moving, duplicating, or deleting elements.
Beautiful newsletters. You can create compelling emails with a clean layout (you can edit columns, fonts, colors, and sizes), images (with caption and group), dividing lines, links to social media profiles and videos. These options fit almost any type of content.
Customization of graphic material. You can edit images directly on the software.
You will find several options for creating personalized email campaigns: You can add variables in the subject line and body of the email to include custom information such as subscriber name automatically.
Domain Validation: Before you send a newsletter, the system will display several recommendations for improving email delivery rate with tools that will generate DNS records for the sender domain.
Several options for sending emails: You can send a newsletter to an email address manually as a test, send it to a subscriber group or segment, schedule a campaign or set up an RSS feed to send articles or updates automatically. You can also include opt-out links in the drag & drop editor.
Valuable quantitative data: statistics without flash to analyze subscriber behavior, with reports of sent emails, clicks, views, bounced emails, spam complaints, and many more options.
We incorporated information regarding subscriber actions such as unsubscribe requests, resent emails, and other statistics, such as data about your automation.
·  Mailrelay v3 step by step
No use is explaining all these concepts if you don't start working with email marketing. So let's talk a little bit about the steps you should follow to create your first email marketing campaign.
You can see that everything we explained to you is real if you follow this simple step by step. We'll explain how to create your first campaign using Mailrelay v3; in the main menu, you will find all the options for managing and customizing your account. Are you ready?
Before you start using Mailrelay v3, you should plan and develop a pre-strategy for your email marketing campaigns. In short, segment contacts, prepare emails, and send information that you are sure your subscribers will want to receive.
Manage your contacts: Import them (from a CSV or TXT file) and organize them into comma-separated lists.
Create an original newsletter to impact your audience with our drag & drop editor (you can also copy an HTML design, load a zip file or import your campaign from a URL).
Create a newsletter and fill in the fields related to your email subject, type a header text and select the group with the subscribers that will receive your message.
Choose an impressive image or video with text to foster engagement with your subscribers. Don't forget to include links to your social media profiles and at least one call to action.
Send the newsletter. You can send it to a group or segment or prepare a test newsletter; Mailrelay v3 offers the option of scheduling a campaign for a specific date (This option is ideal if you want to schedule a product launch or promotion).
Check the statistics in the Report menu, on Sent campaigns. In this window, you can see all the information regarding the campaign you sent. You will have information on delivered emails, quantity and percentage, bounced emails, click and open rates, as well as other relevant statistics about your newsletter.
After sending the first campaign, take time to review the results, and plan your next steps. Remember again that you can create automation to streamline processes, but without a catchy message, you will not have positive results.
Our new email marketing software will offer features for your project, you can find several tutorials on our blog, but if you need help, please contact our customer support department.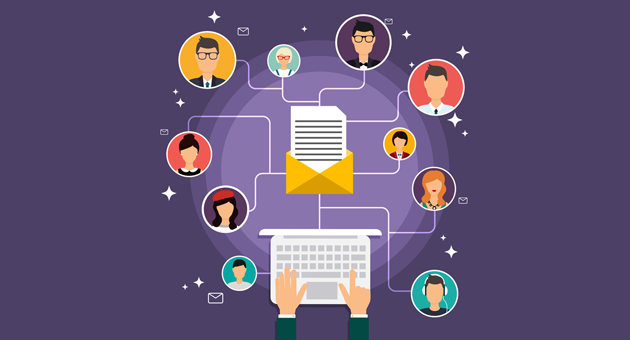 · Remember that Mailrelay offers the best free account:
No daily sending limit, no advertising in your emails, no feature limitation, we have the best free email marketing software.
Most platforms that offer a free account will add several limitations, with different rules and options that are available only for paid users.
And almost all include advertising.
By including advertising, these companies take advantage of your mailing list to promote their products. Can we consider this type of plan as free? If they are exchanging the use of the system for your email list, that is not a free plan.
Some systems include ads even for basic paid plans.
Would you be willing to pay for a package that would include advertising from other companies in your emails?
I don't think it's a good deal.
Our free account doesn't include ads or daily limits. You will be able to use all our features, even if you are working with our free plan.
·  Conclusions
Even today, we can find businesses that don't work with email marketing. However, the main players have taken advantage of this strategy for a long time, so you should start using this strategy right now.
These advertising initiatives are quite lucrative in terms of return on investment, and are critical to fostering loyalty and engagement.
To create these email campaigns, it is important to have a good mailing list and segment the databases correctly.
Also, we should take into account the increasing use of mobile devices and adapt our newsletters to smaller screens.
As we understand that consumers are increasingly demanding custom emails, at Mailrelay, we have developed a new email marketing software: Mailrelay v3.
When you create an account on our service, we will give you all the information to help you get started with email marketing immediately. We have a team of expert digital marketing consultants, which has helped thousands of customers around the world.
If you want to get started in the email marketing world, you can open an account and start using our service. You can send up to 75000 emails per month for up to 15000 subscribers.
Don't you think it's worth a try?