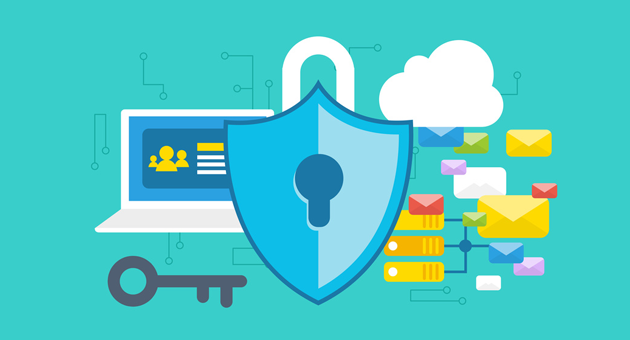 What is SMTP? Advantages and disadvantages of an SMTP server
Simple Mail Transfer Protocol (SMTP) is a communication protocol for sending messages on the internet.
This protocol is usually associated with others, such as POP3 or IMAP, but SMTP is used for delivering messages, and POP3 or IMAP are used for receiving them.
How can an SMTP email be sent?
To send this type of message, you must have an email client (for example, outlook express). You will have to use this software to create the messages, as well as for receiving emails sent to you.
This email goes through the internet connection (ISP). After the email is authenticated by the Mailrelay SMTP server, (with the username and password generated by Mailrelay) and if the connection is accepted, the message will arrive on the Mailrelay server.
The path that the email takes when going through the SMTP server is called SMTP (client-server). It is important to note that the message will be delivered on a specific port that should be available at both ends of the connection, in this case, this port is 25.
It is the port the sending email will use to deliver the email to the destination server. Port 25 is the default port, but Mailrelay also allows ports 125 and 2525 as alternate ports and 465 as an encrypted port using a protocol called SSL.
►We will explain it later.
You can enable SMTP on Mailrelay to send emails using your computer. This is useful for people who don't want to work with our online software.
For example, if you want to send using Outlook or sendblaster, but you want to take advantage of our advanced email delivery system. But, how can you do that?
The process is very simple and can be done directly in the Mailrelay panel. You will need to be an account administrator on our platform and have access to the DNS manager of the domain you want to use as the sender to configure it correctly, but this needs to be done only once.
Once configured, any authorized sender of the corporate domain will be able to send messages without logging into your online panel.
Keep in mind that you need to enable SMTP in your Mailrelay account before sending an email for the synchronization to work correctly.
Secure port, unencrypted port, and alternate ports
As we explained before, Mailrelay offers unencrypted connection, recommended for simple e-mail messages such as promotional messages. The two open ports to send without encryption are ports 25 and 2525. If you need to send using the SSL-encrypted connection, you will have to configure port 465 and check to use the secure connection in your software.
Before you configure SMTP in an email client, you will have to verify that the port that will be used is open in your hosting, because if it is blocked, the connection will not be completed and the message will not be delivered.
All ports, both unencrypted and secure, must be appropriately authenticated with a username and a password, but the encrypted port will always use encrypted SSL connection, which is an encryption technology similar to the one used with the HTTPS protocol.
This doesn't mean that messages sent by SMTP are entirely secure, but of course, it improves compared to the other ports.
Advantages and disadvantages of an SMTP server
The main drawback of sending through an SMTP server is that it is insecure, it can be easily hacked. There are so-called "fake emails" that are messages sent using any address (for example [email protected]) to any recipient.
Another disadvantage is the server limitation. When you send an email through an SMTP server, you will be limited by the rules of your hosting or the limitations of the connection with the internet. These limitations are generally very low compared to email marketing platforms such as Mailrelay, which  allows you to send millions of emails with the appropriate account.
Regarding the advantages, we have recently launched a new feature to get statistics from messages sent by SMTP. You can use this option to generate statistical reports for newsletters sent using your software, such as click and open rate reports.
The SMTP system allows you to synchronize a Smarthost server. For example, if you have 200 computers in the office that use a CRM and you want to synchronize with the Mailrelay SMTP server; you don't have to configure the SMTP on each machine. You only would have to synchronize a Smarthost server that would manage all email accounts.
If you send your emails using an email marketing software, you will have many other advantages, either in emails sent by SMTP or using our online interface. You will be using certified IPS, which are  prepared for sending email campaigns, in addition to certifications such as ISSIP, automatic management of bounces, synchronous and asynchronous, several parallel SMTP connection channels, among others,  that you can see in our website.
In short, it is more advisable to use the graphical interface, as it is safer, although depending on the needs, for instance, if you want to use a CRM, you can sending using secure SSL synchronization  (port 465) as all your emails will be encrypted, and it will be much more difficult for hackers to intercept your emails.
And remember, the advantages of using an email marketing software such as Mailrelay don't stop there, you will have several features that only a professional email marketing software can offer you.