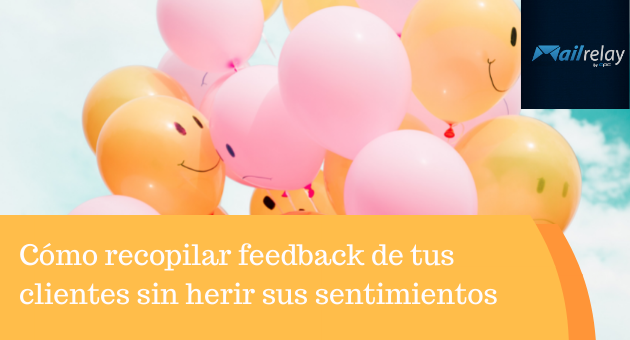 Ways to Collect Customer Feedback Without Hurting Their Sentiments
Happy customers are the cornerstone of any business. By hearing them and satisfying their needs on time, you can please and keep them loyal to the brand. In order to survive in this competitive world, selling is not enough. You need to hear customers and their thoughts about your products and service. Instead of guesswork, you can directly ask them about your products or services. From the user-friendly experience to the shipping options to product quality, your customers can give you an honest opinion about your company.
Today, brands are investing more in delivering the perfect customer experience, and why not after all, "the customer is king" in today's customer-centric economy. Hence, collecting customer feedback is more critical than ever.
According to Deloitte's recent survey, around 88% of companies now investing in customer experience, and there are major three reasons
To improve sales
To improve customer retention
To improve customer satisfaction
Without knowing your customer's opinions about your business, you can not improve and grow. Here the goal is to go beyond selling products and increase profitability. Feedback from your valuable customer experience helps you check if there is any room for improvisation. There are plenty of ways to collect reviews, but the traditional method of walking around consumers and asking them about products will not work effectively, here you should leverage the capacity of technology that gives you instant results.
What is Customer Feedback?
In simple terms,
Customer feedback means the information provided by customers about your products, service, and general customer experience. Usually, customers share their reviews on digital channels such as social media or surveys or directly with your sales team. Feedback is a vital part of your business, all you need to handle reviews effectively in order to build a strong and customer-centric culture.
Furthermore, if you want to stay ahead in the competitive rate race, focusing on customer experience is the only thing that makes you thrive in the long-run.
It can be a customer review that says your product needs improvement, a message that complains about poor customer service, or any other feature request that helps you make the product more useful and unique. Be it positive or negative; every single opinion is important as customer satisfaction makes your business successful. However, collecting customer feedback is not a new concept, but yes, methods are surely changing the game.
Capturing Customer Feedback is Important
More than 85% of organizations today are working on delivering the best customer experience to increase revenue and customer retention rate. Well, this statistic screams itself the importance of customer feedback in today's competitive business landscape. Earlier, the customer's main focus was on price and product quality but now customer's expectation keeps evolving with the time.
Gradually, brands are trying to create a customer-centric culture and increase customer satisfaction. Reviews gathered from customers provide marketers and business owners a detailed insight into their product and service quality. Happy and satisfied customers provide positive feedback that later you can use to promote your business.
If you want to get to know customer's requirements, these reviews help you address their needs and wants. Along with that, here some other crucial reasons that help you understand why customer feedback is important to your brand.
Help you measure customer satisfaction level
Increase customer retention ratio
Improve product quality and service
Help you deliver a personalized customer experience
Generates leads easily
Overall, without customer feedback, you can not achieve success and growth because customers and their opinion are the only weapons you have to bring improvements to your existing products and services.
Proven Ways to Collect Customer Feedback
Today, customers have become tech-savvy as more than 75% of customers visit online reviews before they make any purchase. Hence, it is important to share your customer's reviews while promoting your products on different channels.
No matter how many digital marketing tactics you follow but positive word-of-mouth marketing either makes or breaks your business. All you need to develop products or services that make your customer's lives comfortable and improve your company image in the business world. Usually, there are two types of ways to gather customer feedback.
Promoted ways: Surveys, emails, and ratings
Unpromoted ways: Client reviews, social media posts
Both ways are useful and give you a clear picture of how your customers perceive your brand and what they feel about your products and services. Without any ado, let's discuss how to collect customer feedback without hurting their emotions.
Use Emojis for Feedback
Living in a socially connected world, you must know how emojis could be the perfect tool to read any customer's mind. According to Statista, more than 700 million emojis are used daily only on Facebook. Hence, marketers are now using it to gather customer feedback. Based on the reactions, you can easily come to know what works and what doesn't. It will help you make informed product decisions. Feedback emojis are one of the emerging ways to collect feedback that marketers now use.
Usually, there are five types of emojis displayed under the product description or any blog post; these emojis consists of specific reactions such as
Like
Useful
Neutral
I can't say anything
And disagree
If you are occupied with the eCommerce business, you can add this plugin with each product and ask customers to leave reviews before they leave the site. Users only need to click on emojis. Nothing tough; it is one the best ways to gather feedback. However, you can change the icons and questions as per your requirement. By doing this, you will easily come to know which product works well and which needs improvement.
According to Campaign Live Survey, more than 51% of customers claim that they like to engage with brands if it contains emojis.
Online Surveys
After emojis, online surveys are one of the most effective and popular ways to collect user feedback. Not only new brands but well-established brands also using different kinds of surveys to gather customer feedback. Users can share their thoughts related to the product's functionalities.
Usually, eCommerce brands sent a survey quarterly to new customers. This gives them a detailed insight into what works and what does not. Make sure sending surveys on a frequent basis might frustrate customers, and they might leave your company. So send them twice or thrice in a year when you have added any new features or services.
For instance, if you are an eCommerce retailer, you can place a survey from within your website's product pages. You can include certain general questions such as
Have you found the product you were looking for? Yes/ No
Did you face any issues while accessing the website or app? Yes/ No
On a scale of 1-10, rate your shopping experience with the store
Leave any suggestion related to a product or overall shopping experience.
Placing 4 or 5 questions is the best practice you can follow so your customers won't get frustrated and close the lead as soon as possible.  Never include vague questions. Customer surveys tend to give you accurate results if done properly. It can increase your customer response rate, and customers do not feel you are insulting them.
Live Chat
Source: Forbes
Advanced technologies have made communication swift, easy and secure. Perhaps, this is why customers find the online chat feature on the website or app extremely helpful. All you need to integrate the live chat option within your website; later, you can address a wide range of issues and assist multiple customers round the clock.
Moreover, you can also help customers find products that they are looking for. You can also answer their various questions and even resolve doubts if they have with your products. The live chat customer feedback method has become popular because it establishes a real-time connection with customers it means you will also avail of feedback in real-time.
In addition to that, you can assist customers around the block and address their issues quickly. Today, more and more brands are leveraging AI-powered chatbots to solve their customer's issues. The faster you solve their problems, the more likely you can build good relations with customers. 
Social Media is a Goldmine of Collecting Feedback
Collecting honest feedback through social media websites is one of the modern ways marketers are following these days. Social media usage increases with each passing day, and entrepreneurs know about social media's accessibility and reachability. So when it comes to gathering feedback, you can not overlook social media. First of all, find the best social media platform that drives the best traffic to your webpage.
Pro Tips
Post fresh and engaging content that your users find interesting.
Make sure your review tab is not disabled because then only your customers would be able to leave reviews.
Use popular platforms such as Facebook and Twitter because you have to be there where your customers are.
By collecting reviews, you can identify the strengths and loopholes of your business.
Positive Customer Reviews Add Fuel to Your Marketing Campaign
No matter what you sell, customer feedback is always essential. It can also help you learn about customer's needs and wants. Leverage the above techniques and improve your products or services; after all, positive words spread quickly, which will increase not only profitability but also customer retention rate too.
Author bio
Deep Moteria
Deep is an aspiring entrepreneur and Co-founder of Elluminati Inc. Deep having led 75+ startups on the right path with their information-admiring entrepreneurial skill and guidelines. Along with that he loves to craft content on topics including on-demand economy, entrepreneurship, technology trends and many more.