How to align your content to the buying decision stages?
When it comes to marketing a product, no message is better (or worse) than the one conveyed by customers; that's why it's important to align your content to the buying decision stages.
Did you know that 84% of consumers consider their buying experience as important as the products or services they receive for their money?
This data was revealed by a Salesforce survey that goes further and adds that 73% of people seek unique experiences and prefer to work with companies that understand their needs and expectations.
As these aspects are fundamental to any sales strategy, it is essential to align our content to each of the online users' decision stages and to know how our consumers interact at each of these stages.
Therefore, today we will look in detail at how to align your content to the decision stages of your customers.
The first thing you should understand is that we can divide the process into the following stages.
What are the consumer buying stages?
Hubspot has summarized the consumer buying process into 4 stages, or the "Customer Journey," which is based on the journey your buyer takes before purchasing the product.
The consumer journey is related to the content that each customer consumes. Users are unlikely to return if your content is not aligned and doesn't meet their expectations.
The Customer Journey is important in any company, so it should be related to any marketing strategy.
In addition to that, it is associated with what is known as the "Traditional Funnel," in which customers go through a series of stages that define their buying process.
1.- The buyer's need
At first, the consumer will want to search for a company that will satisfy a specific need.
The idea that works in this stage is that the company creates awareness of a product using content so that the market (the client) understands what they need to buy and how the company can help them.
Every consumer will search for information related to your brand before trusting you, either in the form of reviews or testimonials, which will allow them to have more confidence to make their final decision.
Make sure you build trust through reliable and accurate data.
2.- Comparison of different products or services
Many users interested in purchasing a product tend to look for more than one option that will help them solve their doubts.
At some point, they will start to compare, and the important thing here will be to provide content aligned to this stage, which needs to be more personalized and solve the conflicts that potential customers will discover that they will have to solve.
3.- Purchase decision
This is the moment when the consumer is ready to buy the product, and the content at this stage must be even more specific.
Basically, it will be essential to address topics that help to solve final doubts, maybe even about usage, price, and comparatives, among others.
4.- Evaluating the purchased product or service
After buying from your store, the best thing the customer can do for you is to leave a comment about the product or service purchased.
This can become a precious resource because the reach and power of positive feedback will allow you to win more potential customers in all types of purchase-to-pay automation processes.
This is probably not the type of content that you will promote on a blog. However, it is ideal to have control over what is said about your brand on review platforms such as Google My Business, Facebook or app download platforms.
In short, aligning your content to the buying decision stages is a growth hacking tactic, which is the process of maximizing the growth of your brand with minimal investment required.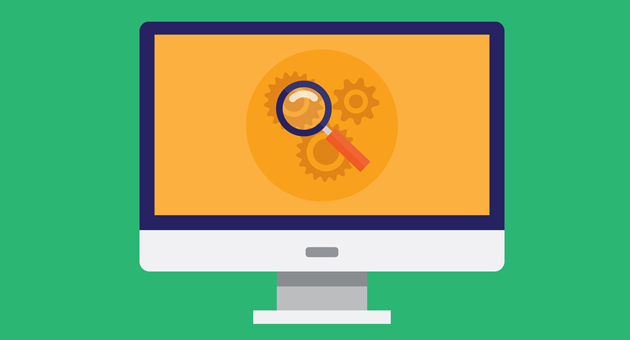 Align your content to the 4 stages
With the explanation of the consumer journey, we have seen how to align your content based on the 4 stages.
But we also need to understand the concept of a buyer persona.
It is the fictional representation of your ideal customer, so their Journey should be planned individually and according to their needs.
To position yourself in the best way, being active at each touch point is fundamental because your brand will be a choice among the consumer's buying options. The best thing is to reach the right people. (buyer persona), provide exemplary service by connecting with them and making the sale.
If they have come this far looking for answers, now is the time to act and learn how to align your content based on the consumer's buying decisions:
1.- Content is your best ally to convince people to buy from you (the content is king)
Have you heard this phrase? It was said by Bill Gates, founder of Microsoft. The phrase is based on the conviction of content, which is fundamental for the success of any business on the Internet.
Over the years, many companies have decided to plan creative and quality content, to find the best way of approaching users, and offer them added value, always focusing on satisfying a specific need.
Relevant content also influences the way customers perceive a company because it helps to position the company as an expert in the area, attracting new customers and improving the relationship with existing clients.
Your goal in this phase will be to build trust, establishing a lasting relationship with the customer, and the best way to do this is through relevant and helpful content. In this stage, you may consider using AI Detector that will help to indicate AI-written text and, instead, product content that has been written by humans and effectively addresses customer support workflow needs.
2.-Develop content that helps your consumers make better decisions
As you create content, you educate consumers, and over time, they will make better decisions.
The important thing here is to know what their needs are, as well as the criteria they use to narrow down their options, which are usually based on inquiries and testimonials from other people.
3.-Organize your ideas before putting them into practice
In this section, you should not just focus on "pitching" all the content you create to customers; You should first think about the reasons why your ideas can help them.
Empathy is key to convincing people to trust your brand, not your competitors. It would be best if you answered all the customer's questions and show that they will be part of an exclusive community and will receive something very important in exchange for their trust.
Remember that you should provide consumers with what they need. Humanize your brand, prepare ideas and organize content so that the customer starts and ends the journey with you.
Translated by Micheli.