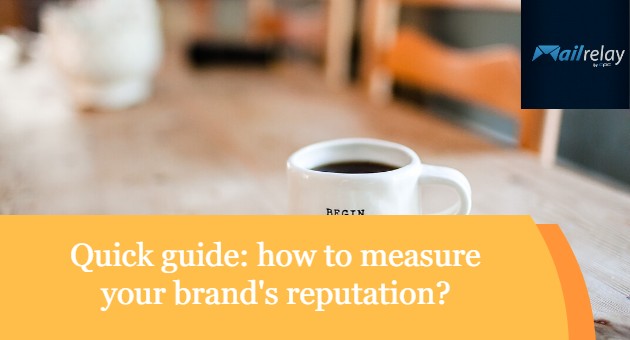 Quick guide: how to measure your brand's reputation?
All brands are interested in generating interactions with their users/customers on social media (or at least they should), but there is something equally or more important that they should take into account:
Their brand reputation. So today, we will look at exactly how to measure it.
Let's start with the most straightforward question. Your brand's reputation translates into the image and prestige level of your company, whether online or offline. It always depends on the quality of the products or services you are offering and what your customers think about your brand.
So far, things are clear: a good brand reputation is an implicit strategy that will translate into an increase in your customer base.
In fact, according to Hubspot, 52% of customers say they will abandon a brand if they encounter too many negative comments. 17% are suspicious if they cannot find reviews or opinions from other buyers.
But according to a report published by BrightLocal, the numbers are even more significant, as 85% of consumers rely on online reviews and personal recommendations. In addition, 45% of consumers need to see at least one 4-star rating before deciding whether or not to trust a company.
And let's be honest, a good brand reputation will put your company in the top places in your field, not only in the minds of consumers but in search engines like Google.
Think about what happens when you search for a brand on Google, and it has an excellent reputation. Not only will the website be displayed in the top positions, but the Facebook or Instagram profiles and Google My Business will indicate to you that you are dealing with a relevant brand (the ratings are left by users).
Another fact is a statement from legendary Wall Street investor Warren Buffett, who once said, "It takes 20 years to build a reputation and five minutes to ruin it."
Therefore:
How do you measure your brand's reputation?
· Online activity
You should measure how active your brand is. How often do you post on social media? How often do you interact with your followers?
From this data, prepare a detailed periodic report of your brand's activities on the web, blog, and social media networks.
· Keywords
You should also define which keywords are most relevant to your brand. It would be better to list keywords, classify them, update your blog, and track them.
How can we do that?
The most basic (and free) tool to check and monitor relevant keywords is Google Analytics, which offers a reporting option called Acquisition.
· Perception
Well, this may be more subjective, but you can review in detail the comments that users leave on your blog or social media profiles.
Rank reviews between positive, negative, and neutral.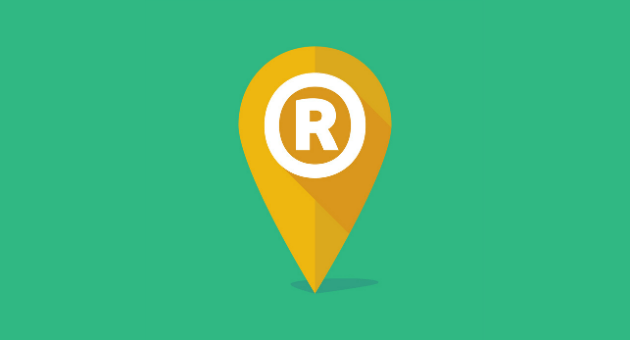 Your brand reputation
Now, put the factors mentioned above together, classify the data collected, and make a detailed analysis of your brand's online reputation. Speaking about classifying collected data, consider the latest trends in the global data mining software market because this way, businesses can make informed decisions.
You can also use tools to automate this process, for example:
Brandwatch
Social Mention
Brand24
Buzzsumo
Is your brand not in the position you want? Read on.
How to create a positive brand reputation.
– Create a media plan
The first step is to decide how you want your brand to sound and what personality you want to convey. In effect, this is done by creating a media plan.
Answer simple questions:
– Would you like your brand to be a leader in your niche?
– Do you want to be the market leader?
– Do you want to be known for your ability to respond or solve problems quickly?
Don't try to answer yes to all these questions. Concentrate on one goal at a time and do your best to improve this aspect.
– Be polite and nice
Well, those on the other end know that they are talking to a company, but they also need to know that the brand cares about their problems and challenges.
Share, convey and provide useful information that will help solve problems without too much trouble. And, obviously, it would be important to work on building a positive brand image.
– Do you know your target market?
Well, obviously, every brand should know its target market extensively to offer what users need.
But we are in a time when it is not enough to provide the exact product that our consumer demands. There is too much competition for this to be the only determining factor.
So what is the secret?
The key to success is timing. It is no longer about what to offer but when to offer it. Therefore, many companies started to work with a strategy known as moment marketing.
Moment marketing manages to establish a connection with the consumer and the brand, bringing them together in a unique moment. Seize the moment and turn it into something emotional.
According to Cambridge Technology Partners, moment marketing refers to advertisers taking advantage of crucial moments to run ads in real-time, directing traffic to a specific target profile and, of course, increasing purchases.
In short, knowing how your customers and followers behave and, in general, your target market will allow you to solve problems and demonstrate that your brand is 100% committed to them.
– Align speech with practice
No marketing campaign will be enough to ensure a good brand image. If consumers notice a difference between what you say and what you do, they will not hesitate to denounce you online.
Your brand certainly has weak points. Don't be afraid to accept them, apologize, and do your best to correct them. Hiding your flaws is the kind of action that will damage your brand's reputation, especially on the online world.
– Valuable content
We know that content today is a significant differentiator and, to be honest, a basic factor in giving your target audience a positive image.
In fact, if possible, try to surprise your customers with a better product than expected, either by saving resources, improving the price, or optimizing the performance of your services. And in this matter, you should have a great team with highly skilled employees. Therefore, you can measure eNPS and take the necessary steps to increase employee retention and business performance as well.
– Pay more attention to the time you take to interact with your customers
Let's put a situation in perspective. You are looking to resolve something with an unsatisfied customer but realize that it has been months since they left a negative review.
What is the most likely scenario?
They have already forgotten about your brand and won't even notice that you tried to solve the problem. Still, the impact of that comment will continue to damage your brand over time and scare away several  potential customers.
Also, don't just reply to negative reviews or comments but also to opinions that express doubts about your brand. In fact, Drift, a messaging application, prides itself on responding to absolutely every review left on G2Crowd, and so far, more than 400 have been published.
– Last tip: Real reviews
You should understand something very important. If your brand is new, it is hard to get started. But working only with genuine reviews is much more valuable than from family or friends. Just as people use reviews when making a purchase; they have also learned to differentiate that 5 stars reviews are not always reliable.
After all, what better publicity could you get from people who don't know you than reviews from satisfied customers?
Translated by Micheli.