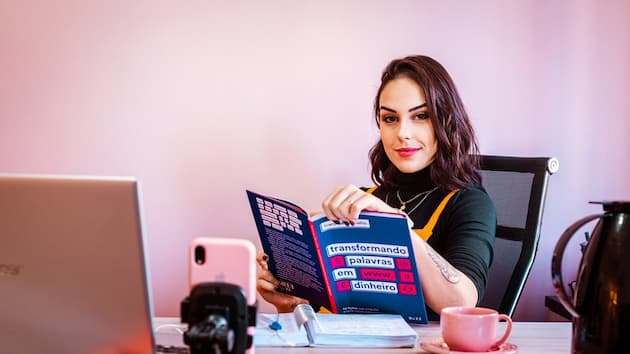 How to create an email marketing strategy with influencers?
Have you heard about email marketing strategies with influencers? This type of action is an excellent way for increasing your email marketing results.
Nowadays, influencers are very valuable allies for any kind of company. The truth is that they have a fundamental organic reach and their recommendations can boost any business on a large scale.
If you are interested in discovering how you can implement this kind of strategy, keep reading this post, as we will give you many tips in this regard.
· Influencers and email marketing
The terms 'influencers' and 'email marketing' are probably familiar to you. At this point, they represent essential resources in any kind of marketing strategy. However, they tend to be misused, resulting in adverse results than expected.
To generate successful actions with these elements, it is essential to know very well what they are all about.
Therefore, when we talk about influencers, we refer to people who manage one or more social media profiles with many followers.
They generated a lot of content on a specific topic and, over time, attracted many followers.
In this way, they have consolidated a large community of followers who feel an affinity for them and value their opinions and recommendations.
This last point is where we should focus when we want to work with influencers.
The value of an influencer lies in the authenticity of their content (
Source:
MatthewCampus: sztWS6R3UlA / Unsplash.com)
The real value of an influencer lies in their credibility, which is a very delicate and complex quality to achieve.
Therefore, before collaborating with any       kind of person in this area, it is very important to know their track record, how much trust and credibility their subscribers have in the influencer who will promote your brand.
On the other hand, when we talk about email marketing or newsletter campaigns, we refer to a form of communication with our customers/users.
Through this strategy, personalized content is propagated via email.
The information distributed can be about offers, contents of interest, among others, and is sent with the aim of increasing the conversion rate.
The combination of both resources for successful conversion campaigns is becoming increasingly common, so we will continue to explore the process and advantage of this type of action.
· Advantages of creating an email marketing strategy with influencers
Advantages of creating an email marketing strategy with influencers
You may still have some doubts about what are the real benefits for your brand if you decide to work with influencers. Therefore, we'll show you some of the most relevant advantages:
Interest and visibility
Working with well-known faces to advertise your company could help show your project to people who usually would never seek information about your business voluntarily.
However, it's important to keep in mind that not all businesses have the budget to invest in celebrity endorsements or high-profile advertising campaigns. Hence, digital marketing for small businesses can be an excellent way to level the playing field and compete with larger companies
Higher conversion rate
If you make a point of choosing an influencer who demonstrates and shares the same values as your company, as well as has credibility in the industry, you can guarantee a return on investment in your strategy.
Most people would trust a recommendation from someone they already know over a commercial ad.
Increased brand reputation
Having a brand ambassador, which in this case would be represented by an influencer, will help boost confidence about your brand.
Wider target audience
In this sense, if the email marketing strategy with an influencer is well structured, you will improve the connection with your target audience.
To do that, you need to include a compelling value proposal starting with the subject line of your email. This is the only way to convince your subscribers to act immediately.

Types of influencers
Not all influencers can offer you the same advantages, regardless of their niche. However, the number of followers will be the first factor that you should consider.
For that reason, let's look at some categories of influencers:
·   Nano influencers:
These types of influencers have less than 10,000 followers on social media.
This may be because they are just starting their career or because they attract people by what they do but have no intention of monetizing their work.
They usually can talk and reply to followers, creating a stronger relationship with them. These influencers will usually post real and natural opinions about products or services.
·    Micro-influencers:
These influencers have between 10,000 and 250,000 followers.
They are usually people who have fostered engagement with their audience. They generally have a defined niche, and their opinions are highly valued.
·   Macro influencers:
They have from 250000 to 1 million followers.
Only a few influencers manage to reach that many followers, but at this point it becomes challenging to keep interacting with followers.
·    Celebrities:
People with more than 1 million followers on social media are called mega influencers or celebrities.
They tend to attract large audiences with very different and varied interests. The budget for working with them can be very high.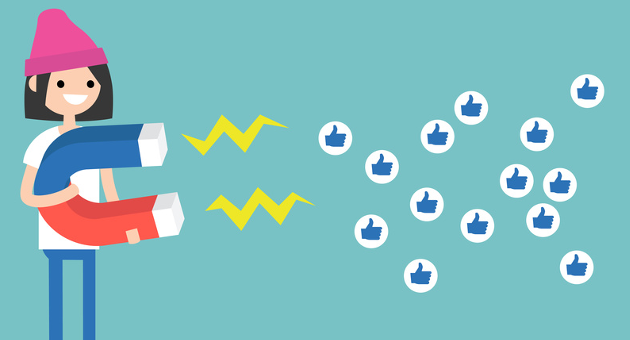 Aspects that should be highlighted in an email marketing campaign with an influencer
Now that you understand everything you should know about influencers, it is important to discover which elements should be considered when structuring this type of campaign.
The title is the central element of the strategy.
Having the support of a super-influencer who also agrees with your brand's values and helps to promote your project will not be enough if your campaign is not seen by users.
For your email to be opened, the subject line must be unique and catch the reader's attention in just a few seconds.
You need a striking, different, and intriguing subject line to ensure that the email will be opened.
Creating the message
describe in detail what you are offering to your users, as well as who the person is and why this influencer participates in your marketing campaign.
Don't forget to include a clear call to action at the end of the newsletter; this CTA (call to action) will be vital for confirming the conversion.
Images and Design
Design an attractive email with images that highlight your contributor's relevancy and their opinion, this will get users into context faster and focus their attention on the content.

Email marketing strategies with influencers
We have come to the most interesting part of this post, as we will talk about the best email marketing strategies for companies that want to work with influencers.
At this point, I would like to clarify that there are different ways to do this, so next, we will discuss some ideas that can bring good results.
However, if you are open to different ideas, it will be easier to adjust the content and perfect these techniques according to your company's needs.
Nano and micro-influencers could help you to connect with your target audience.
As we mentioned in earlier points in the article, nano and micro-influencers are the categories with the lowest amount of followers in this niche of contributors.
You may wonder why you should collaborate with them if you would ultimately promote your project to fewer people.
The truth is that despite having fewer followers than macro influencers or celebrities, they are more engaged with their audience for the simple reason that influencers with a large number of followers don't have enough time to reply to users.
In this case, their credibility can help you convert your target audience into customers.
In addition to that, the costs of working with this type of influencer can be more convenient and adjusted to the budget of smaller companies.
Relying on the early career of an influencer is a bet that can bring even more advantages in the medium term because as the number of followers increases, you will be able to reach more potential customers, and if the person you are working with is honest, they will appreciate the fact that you invested and helped them when they were just starting to work in the digital world.
As an example, the Spanish e-commerce Materialesdefabrica.com started such a collaboration with a nano-influencer that, in the beginning, a little over a year ago, had only 6,000 followers on social media.
Today, this influencer's career has grown to over 100,000 followers, and the campaign with this Spanish company continues.
As a consequence, the company will be able to attract more and more potential customers, usually at a lower price.
In this same case, searching for the influencer with a large community of subscribers from the start would significantly increase the costs of the campaign. For startups, spending a lot of money on marketing campaigns would be almost impossible.
Ask only for genuine reviews
Related to the above, a study conducted by Stackla in 2017 on influence in the digital age shows that about 60% of people, mainly from the millennials and centennials generation, think that content generated by real users is more authentic than any other type of content.
Similarly, the same study reveals that 86% of consumers say that authenticity is a decisive point in building brand loyalty.
Therefore, collaborating with influencers who are just starting and allowing them to create organic content, where they give their honest opinion about your product could bring you many new customers.
This means that you should include the influencer's opinion in the information you share in your email campaigns.
Take advantage of spreading the word through collaborator networks so that you get more subscribers in your database.
The influencer who is promoting your brand could offer an exclusive discount code that will be sent only to users who sign up to receive your newsletter.
In addition to helping you increase your database, the promo code will help you track how many people the influencer has attracted to your brand.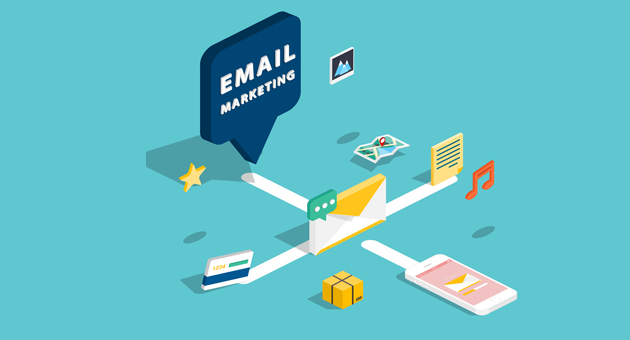 Post product reviews, both from influencers and your actual consumers
As we mentioned before, for millennials and centennials, it is increasingly important to rely on opinions and honest feedback.
When you decide to talk about products in your email marketing campaign, highlight with images and comments the opinions and reviews you got, both from the influencers you collaborate with, as well as from your own customers.
Allowing your users to have a voice in your brand is the best way to generate authenticity and trust, which in turn is attractive to other consumers.
Exclusive content with influencers
Creating a series of exclusive content with an influencer is a fantastic idea to attract more subscribers.
Allow the influencer to create their own strategy and share the content they deem appropriate about your products and attract new customers for your business.
At this point, as in other email marketing strategies, it would be best if the influencer could share and encourage their audience to subscribe to your newsletter. You could create a landing page, and they would share the link on social media.
· Conclusion
Creating an email marketing campaign with the collaboration of influencers can be one of the best investments you will make regarding digital marketing strategies.
It is a very advantageous action, especially regarding conversion, visibility, and brand reliability.
However, before starting to work on your campaign, I recommend that you plan your tactic very well. Not just any influencer fits the profile of your brand, so this point must be well studied before taking the first step; study well the person with whom you want to collaborate and if their followers can be considered as your target audience.
If you do your work properly, you will guarantee the success of your strategy.
Translated by Micheli.