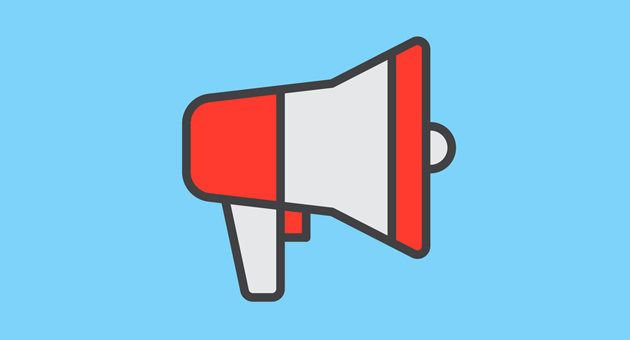 How to advertise your business for free?
If you are looking for how to advertise your business for free and don't know if this kind of strategy is really advantageous, I would like to help you. Promoting your business can be worth it if you  know what you are doing.
These days, promoting a business is vital for the brand to become known all over the world.
Generally, to speed up the process, many entrepreneurs prefer to pay for advertising campaigns, investing money on television, radio or a digital platform.
However, not all entrepreneurs have money available to spend with ads, as their cost is steadily increasing.
Unfortunately, many people want to start a business without having the appropriate financial structure to pay for all the costs, so that everything can be done the easiest way and without any headaches.
· In other words, they don't have enough money to invest in advertising campaigns.
And as a result, they have to think about totally free alternatives to advertise their company.
Fortunately, today there are a multitude of alternatives for advertising without the need to invest money.
Yes, it is true that in most cases the resultusually isn't as satisfying when compared to a paid campaign, because when you are paying, you can get results in a short time, but with ingenuity and cunning, you can get awesome results.
There are real success stories that demonstrate this theory.
Not everything that is free has to be terrible, especially if you know how to properly use the tools at your disposal.
It is crucial that you understand this last concept that I just explained because it can make the difference between success and failure, between making money or losing it.
► And what can you do to succeed?
The key is to attract the right customers to your business.
Most companies and entrepreneurs think that anyone could become a customer, when in fact it is not true.
Simply for the reason that not everyone has the same interests and therefore perhaps you are not offering what they are looking for.
To do that, before thinking about how to advertise your business for free, you should understand how your ideal client is.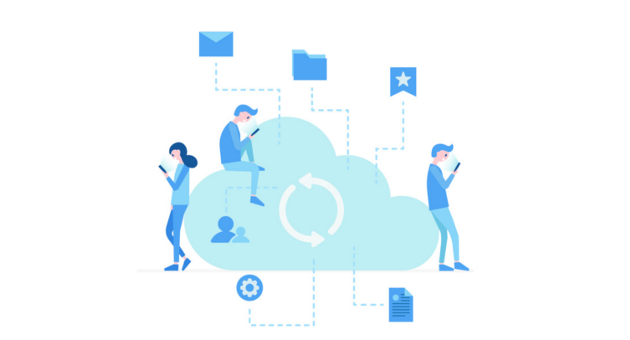 · How to find your ideal customer?
Talking about the ideal client or buyer is to get into a world full of crossroads because there are many methods to find them and making the right decision is sometimes not as natural as it sounds.
But if there is something clear about this subject is that regardless of the type of business you are creating, you must have a web page.
In fact, this point is so important that before you even create your  brand,you should buy a domain and create your website as it is the gateway to the world, the tool your customers will use to find  more information about your products or services at any time.
Once they know your site, they can return whenever they need to find additional information, or to purchase related products.
Currently, without a website, it's as if you're still working with tools created in the stone age.
And of course, I believe you don't want that for your business, right?  Therefore, your web page is an indispensable tool that you can't ignore.
But how to find your ideal client? I will give you some guidelines so that you can understand your customers, so you can advertise your business for free and more efficiently:
► "Quem exatamente é seu cliente?
If you want to sell a product or service, you must satisfy a need And that's, in simple words, tantamount to knowing exactly who your customer is.
Many entrepreneurs tend to think they already know the profile of their ideal customer without conducting prior studies, so these business owners end up making mistakes, which can often have dire consequences.
If you really want to know your customer, you have to answer these questions:
Who is he? Man, woman, boy, girl, young, old or a pet?
What is your customer needing?
What are his fears or yearnings?
Will your product really satisfy what your customer is looking for?
What web pages he usually visits?
What magazines or newspapers does he like to read?
In which social networks is he interacting?
This is not very different from what we have already discussed in other sales tutorials that we have published on our blog.
Once you can answer all of these questions (and others you can add, depending on your niche), you can draw a profile of your ideal customer, to understand how your product will need to be tailored to meet the needs of this customer. Also, all your strategies should be focused on this customer, or you will have negative  or unsatisfactory results.
However, before explaining how to promote your business totally free, there is another fundamental aspect that you can't ignore.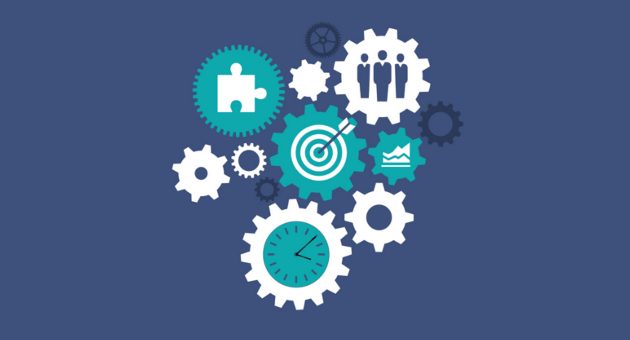 · Optimize your site for your visitors
In the first few paragraphs, I mentioned the importance of having a website, but this will not be enough if the site is not optimized for your users.
What do I mean by this? Well, very easy: the web page must meet the conditions necessary to offer a good experience to all visitors.
To do that, you should take these aspects into account:
Purchase a good hosting plan
Download attractive and responsive templates that are tailored for mobile devices
Consider the navigation speed
Make your page intuitive and easy to manage
Add beautiful images to catch the user's attention
Create a blog to work with Inbound marketing
Work with SEO on page
Prepare a link building strategy
Use copywriting techniques in all your texts
All of these points are essential and should be worked without exception.
This will help you advertise your company so that users who visit your site, will know your brand and buy or contract your services.
It's true that you have to work hard, but no one said it would be easy to start your own business.
However, now that you have understood these points clearly, we will start talking about the main subject of this post: How to advertise your business for free.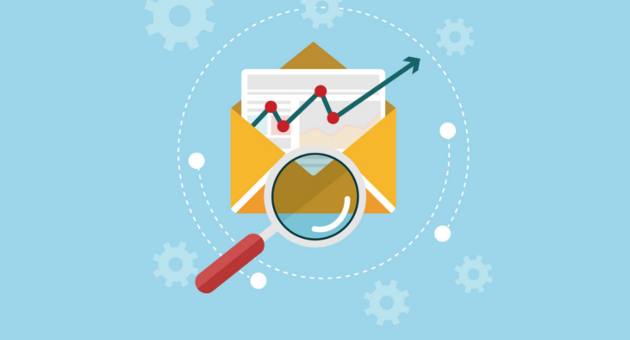 · Where to advertise your business for free? The best alternatives
When I talk about advertising for a company, it means that:
You can promote a blog
You can promote an online store
Anything that is not illegal
I also want to clarify that the methods I will explain in this post are not the only ones, there are many more.
I'm just going to focus on those alternatives that are 100% free. Don't worry; you will not have to invest any penny.
These are the best alternatives to advertise your company for free:
► Classified ads websites
Mainly if you provide services, one of the first options you should try is advertising on classified sites. There are large platforms that accept ads in almost all categories, but wherever possible, it  is best to search for classifieds related to your niche.
If the site is more specialized, visitors will also be interested in the same topics, which can make your job easier.
In the case of products, there are many sales platforms that you can use. In these cases, the best solution would be to try to sell your most popular products on these sites, to try to get customers you  can then use in your marketing strategy.
► Directories
Especially if you have a physical business, but with a presence in the internet, directories can be a great alternative to advertise your company.
You just need to specify the company name, the physical or web page, a contact phone, describe the services you offer and wait for the results to arrive without paying a cent.
Since there are hundreds or thousands of directories, it is a good alternative, because you can increase the conversion rate of your landing page, if you include a link to your site in the ad.
► Youtube
Google offers one of the best advertising programs on the internet, which generates billions of dollars a year in advertising. However, even if you can't spend money on AdWords, Youtube is a great option to advertisse your company for free.
For that to work, you would have to create a channel related to your products or services. The channel should not only be used for selling, but you would also have to publish useful information or funny  videos to attract new viewers.
This is very different from trying to create an ad using the strategies marketers use for campaigns advertised on television. The video may be more informal, but it should mainly have to be useful, even for those who don't wish to work with the brand.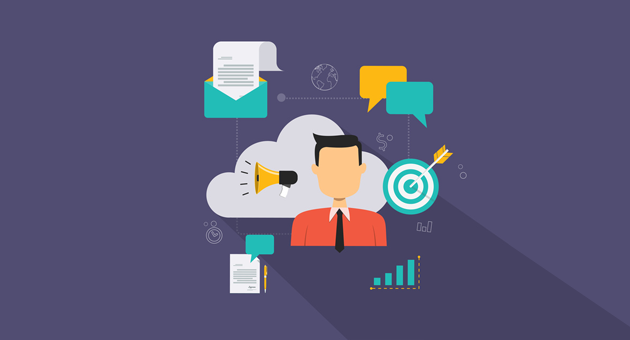 In today's world, social network profiles are mandatory for any business. It is an extraordinary way to advertise your company for free.
You just need to create a profile on the social networks that you want to use and think about a proper social media strategy to connect with users who may be interested in your business.
► Create a fan page
You don't have a fan page yet? What are you waiting for to create yours? This option is handy for interacting with your users by creating a community, where they can meet other people who are also interested  in your brand.
Good management, in that sense, will make you increase profits because in the eyes of future customers, if you have a considerable number of followers, your company is severe and respectable.  Don't miss this opportunity.
► Publish your content on Facebook groups
It is no coincidence that I recommend that you have a Fan Page for your company. Among other things, because Facebook is one of the best social networks for finding new customers.
One of the ways to do this for free is to participate and share the content of your site in Facebook groups.
I can guarantee there are a multitude of them and you can participate and take advantage of these groups as long as you always adhere to the established norms of each group.
If your message is helpful, if you are offering something that is relevant, you are going to find many new customers.
LinkedIn is the social network of companies and entrepreneurs by excellence. It is the ideal place to collaborate, work or look for employees.
One of the advantages that LinkedIn offers, which you can also find on Facebook, is the feature for the creation of groups on various topics.
Through them, you can advertise your business for free, even if you also have the option to have a Premium account or to run campaigns in LinkedIn ADS to promote your brand. But in this case, it would be necessary to invest money, and it is not what you are looking for right now.
Google also offers a tool for creating groups, which are lists of users interested in discussing a specific subject. There are communities on all the topics you can imagine, and if you don't find a group that is suitable for your business, you could create a new one and start your own community.
Whether in this or groups of other platforms, it is essential to take care not to use these services only to spam. Unless the purpose of the community is to offer products or services, you can't invade  a community where people exchange ideas and information just to sell your products.
For example, if you are selling a course for learning a new language, there are in all these platforms thousands of user communities that want to learn a new language.
However, if you access the group and just publish an ad, talking about your course and the way users can contact you, you may end up being blocked by the administrators, though you might even get some  clients before your message is deleted.
On the other hand, if you are participative, if you are willing to help and interact, you can try to engage with some of these users, so that you can try to sell your products.
► Work with networking
Today, especially if you have an online business, you need to work with networking. By collaborating with other companies or entrepreneurs, you can promote your brand without spending money.
To work through this strategy, you will need to contact some influencers in their industry and try to create partnerships with these professionals.
I can guarantee that networking is one of the best strategies for advertising your business for free.
Now it's time to get down to business.
► Create email marketing campaigns
Of course, we can't forget the email: an extraordinary strategy for promoting your brand and gaining many benefits.
If you are on the Mailrelay website reading this content, it is because you have some knowledge or are thinking of working with email marketing. So, I don't have to waste your time trying to convince you to search for information on this digital marketing strategy.
I am sure you are using all available alternatives, as email marketing is your best ally to promote your business.
When marketers say "your Money is on your mailing list." It's not just a saying, but an absolute truth. (you already have users interested in your brand), and therefore there will be more probability of increasing the conversion rate.
If you are willing to work hard, you have many alternatives for advertising your business for free.
There's no shortage of options for all sorts of strategies.
Now is the time for you to start working and promoting your business on the internet.