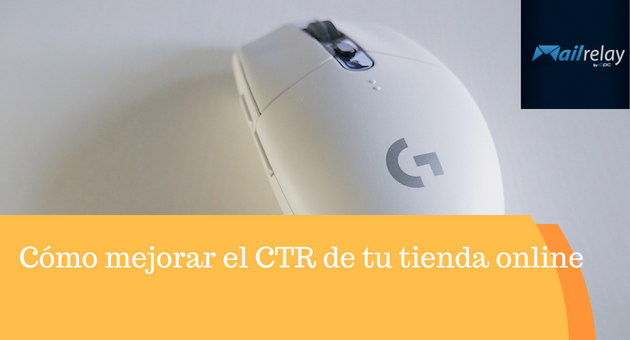 How to improve the CTR of your online store
Who wouldn't want to increase the CTR of their website? In digital marketing, it is essential to work with organic SEO, so we can't forget the importance of CTR.
There is no point in being well-ranked in the SERP if users don't click on your results and access your site. Improving your CTR has a direct impact on the visits you receive.
In this article, we will show you how to attract attention and convince users to click on your results, not your competitors.
What is CTR in SEO?
CTR is the number of clicks a search result receives to the total number of impressions.
Impressions are the number of times a result is displayed in the SERPS when a user performs a search.
CTR is expressed as a percentage.
For example: if your site had 126,000 impressions and received 1,350 clicks, the CTR is 1.1%.

Why is this so important?
With a higher CTR, you get more visitors.
Google is continuously testing the results. If your CTR is higher than your competitors for the same position, you show that your content is better at solving the search intent. That way, with a positive user response, you can keep your content up the rankings.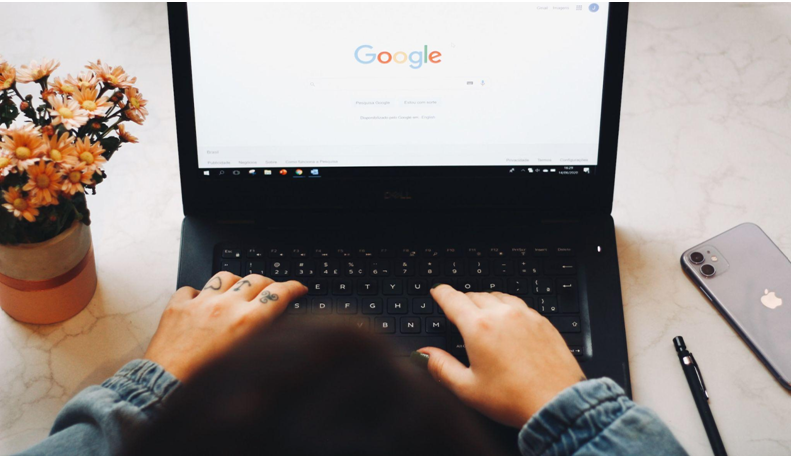 Elements that have a direct impact on CTR
Position in the SERPS
The higher your rank, the more users will see your link and, therefore, the more likely they are to click through to visit your website.
If your link is on the second page, it will barely receive clicks.
90% of clicks are generated by links on the first page, and from that first page, the first 5 results receive 70% of clicks.
In the image, you can see an average distribution of CTR in the SERPs.
It should be noted that the type of result Google shows changes this distribution. For example, in results with position 0, the CTR will be much lower.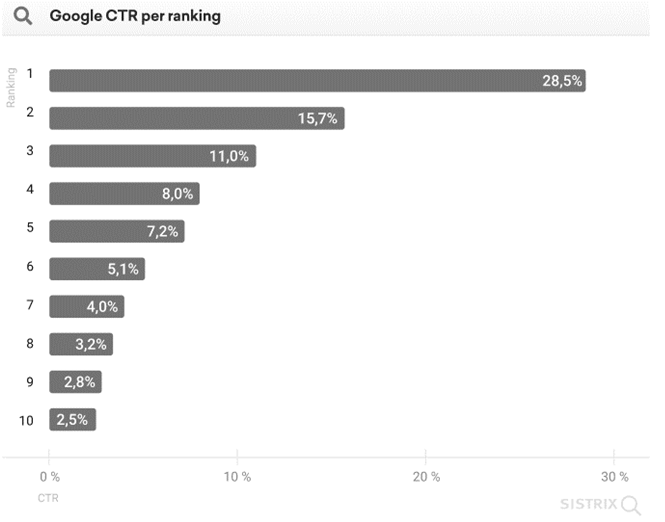 Also, many users don't scroll the page, especially on mobile device searches so they will see even fewer results.
The importance of metatitle and meta description
The metatitle and metadescription are different elements, but they have the same goal: to capture the user's attention and show them that our result is what they need or is better than the others.
We have to know what users expect when they search for a keyword and show them that they will get it if they read our content.
Take advantage of the description to incorporate the main idea, add a call to action, or include information that prompts the user to click. You should take into account that even if you have included this field, Google may show an excerpt of the content if it considers that it better meets the user's intent.
Prior keyword research
It is essential to run previous keyword research to adjust the title and description to the users' searches.
If the keyword they are searching for matches what is shown in the title and description, the text will be displayed in bold and attract more attention.
You should take the opportunity that the main keyword used by users when searching for a particular product is displayed more intensely and therefore attracts attention.
Enriched results
Structured data are snippets of code that make websites easier for search engines to read.
This structured data helps to display enriched results.
Enriched results show the most visible information on Google. Information such as price, availability, user ratings, and the product image can be displayed next to the title and description, showing a much more attractive result.
Regarding categories or the home page, sitelinks can also be displayed. Sitelinks are links to different internal sections of the site that can be included in the result.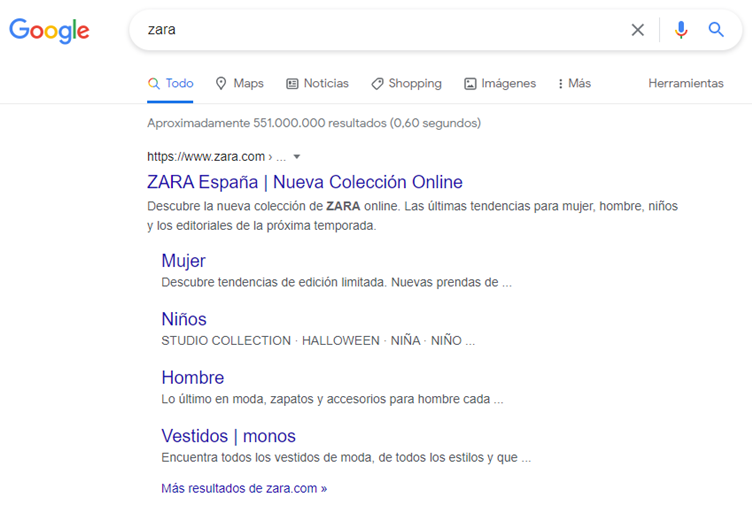 If you want to learn more about Schema and structured data, we have already published other content about this on our blog.
Friendly URLs
You should pay attention to the semantics of your webshop's URLs because they are also shown to users in the SERPs.
Ideally, it should be descriptive, identifiable, original, and short.
Avoid URLs with nonsensical and nondescriptive capital letters and numbers at all costs.
Don't use accents or include letters that are not universal, such as the letter ñ.
Your priority should be to create a clean, clear, and descriptive URL.
Step by step with an example
As we have already said, it is crucial to be clear about how you want users to find you when they search for information online.
Let's use the Orgánika consulting service as an example.
It is not the same thing

These are different situations:

In the first one, what we do could be more apparent; we have repeated keywords and overextended ourselves in the meta description, providing too much information to the user that they can't see completely. The title also doesn't include the main keywords. Also, the URL is not clear or illustrative. Including a CTA in the description is always a good idea.
It is easier to be accurate if you invest in studying the keywords beforehand based on users' top searches.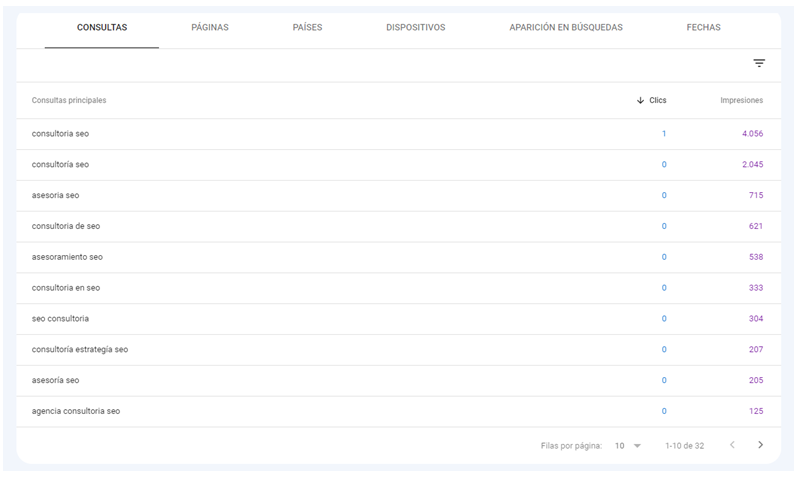 You can use Schema to perform structured data markup for Local Business and breadcrumbs.
Adding the right markup tags on your website will help Google display sitelinks to different internal site sections. Google's enriched results will be displayed this way: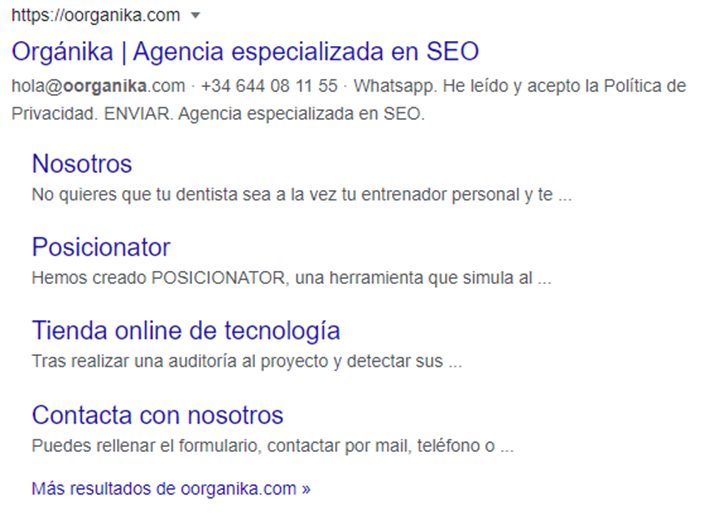 Conclusion
Improving CTR is a complex task.
Not everything is based on website ranking; therefore, there is ample room for work.
Don't forget that the most important thing is to resolve the user's search intent and clarify that your result is what they are looking for.
You will achieve this if you work correctly on all of the above. Go ahead; it is time to get to work!