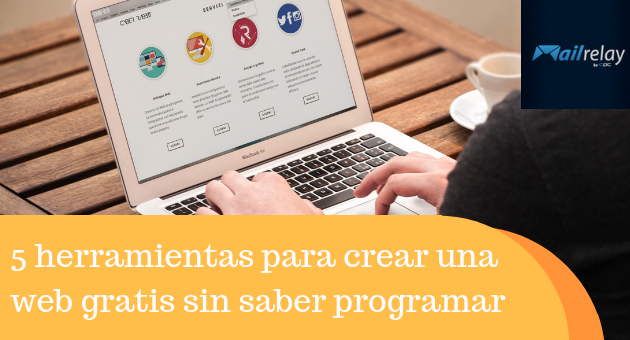 5 free tools you can use to create a website without having to learn HTML
Nowadays, to use the internet as a business platform, you will have to become familiar with concepts such as social media, digital marketing, and email marketing.
These strategies are fundamental for creating or promoting a brand and generate engagement with existing customers.
In Spain, around 25 million people visit social media sites every day, a large number of the population! Although each platform has different features, since they were created for different user profiles, all are responsible for gathering an important collective of people who could become the target of your digital marketing strategy. Are you going to ignore the power of digital marketing?
Hootsuite also offers data such as the 37 million people who use the Internet only in Spain or the 22 million active users
We are not trying to overwhelm you with these figures, but rather encourage you to discover the many possibilities offered by this huge market (and profitable) several people that could become your customers.
Don't worry! Don't panic; you can start with a simple web page without knowing HTML5 or CSS3 or how to program. In this post, we will recommend some very useful tools you can use to create a website without  spending money by hiring a programmer.
· Advantages of creating a website
If you hate to edit code, using web design programs will be crucial, as you can choose between different standard options and create a professional site.
There are a large number of versions, and you can change the appearance and edit the layout of your website easily. In any case, the possibilities are multiple, although you may have to try different options before finding the best software for what you want to do.
Advantages of using a platform for creating your site:
This type of software is easy to use and offers a variety of customization options.
You don't need code or knowledge of programming languages
The results are pretty decent
There are different versions and prices, but you can also use a free platform if you have a low budget
You can also choose between different languages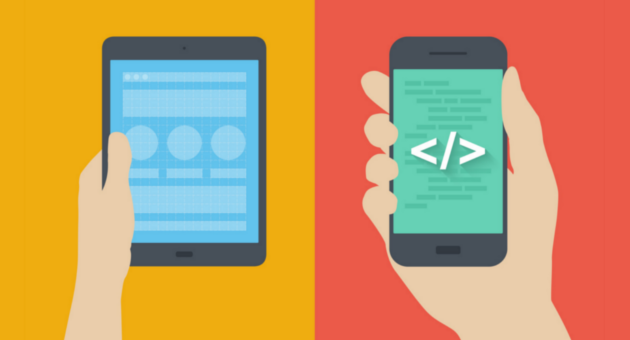 · Before designing your website
If you want to use the internet to attract people interested in your business, you could choose to develop a strategy based on the use of social media, but it also would be very important to create a blog or corporate website to establish a more direct contact with your followers and potential consumers.
So a website is an excellent platform for generating content, for fostering loyalty and reach your audience through initiatives such as email marketing.
Before creating a website, you should take into consideration things like:
Choose an easy-to-remember domain name related to your project
Consider technical details, such as content migration to another CMS
Try to learn a little about SEO before writing the texts you will use
Take care to choose a template with an attractive design and several configuration options
Choose an email marketing service with advanced features, at Mailrelay we know how important it is to work with a good ESP
Use responsive design to avoid problems with mobile devices as more and more people are using their smartphone to consume content on the Internet.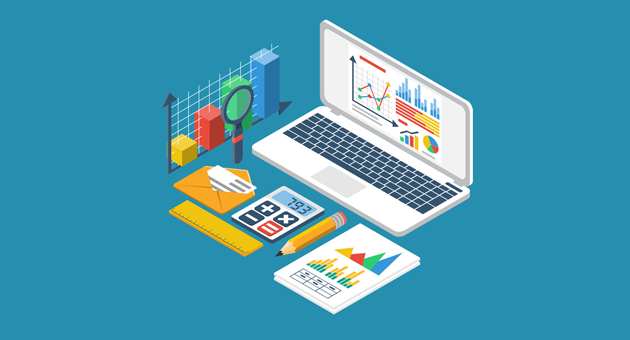 · Some tools you can use to create a website
We want to show you some options for web page design and free tools with which you can create and optimize a professional site.
You can find many other options; the important thing is to choose an easy-to-use system and offers all the features you will need to create your site.
► WeWeb
WeWeb's no-code editor empowers users to build UIs quickly and efficiently, incorporating customisable elements such as forms, tables, charts and more.
Its visual interface and drag-and-drop system eliminate the need for coding skills, enabling the creation of professional-looking websites.
WeWeb developers also offer the flexibility to connect your frontend with your preferred data sources, including Airtable, REST APIs, or your in-house database.
Additionally, WeWeb provides advanced user roles and permissions to ensure high authenticity, with the option to connect to custom token-based authentication systems.
You can use this platform for advertising your business online, since when users search on Google or Google Maps for the services you are offering, your page will be displayed for free.
In addition to that, if you create an account in Google My Business, you can create a simple webpage in the control panel of the tool, with a URL like this one:
https://YOURNAME.business.site.
After creating this page, we can modify different elements, although this system doesn't offer many customization options. One of the main advantages is that it allows us to set up our own domain, replacing the one assigned by defect by Google.
This free web design service is owned by Google and you can access it from any computer.
If you are fluent in English, it will be even easier to use this service, especially to work with the customizable templates. This platform offers three options: Header, Contents, and Footer.
You will receive a free subdomain at blogspot.com, and you can integrate AdSense ad campaigns and analyze your audience using Google Analytics.
This virtual platform for site creation offers free and paid plans, with options for any type of project.
This site builder lets you add animations, set up a virtual store and work with App Market.
Its editor is drag & drop and very easy to use. The free version has limited options, because you can't change the template and don't have access to the source code, but there is a Premium version with many other features like Wix Etsy Integration, Wix eBay Integration,…
The most used CMS content manager, WordPress.com, is the main alternative to other similar platforms like Drupal and Joomla, as these other CMS systems don't have such a friendly interface.
WordPress is a popular and intuitive platform that offers various templates and widgets.
Also, its customization options are practically unlimited, as you can download and install plugins to add new features to your site. Don't worry; there are thousands of them in different languages and for almost everything you want to add on your site.
You usually don't need to enter any code to use them, but you can check tutorials and opinions of other users who are already using the plugin you want to install on your site.
This company specializes in creating free and paid websites. To use it, simply sign up on the site, accept their conditions of use and start working on the design of the template.
The customization options allow you to make several changes to the layout of your page.
We can also work with our own domain or purchase a new domain name for 7 Euros.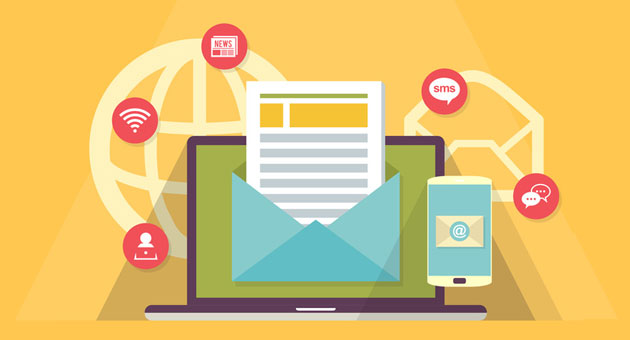 · Websites and email marketing
When you create your corporate website, you will have to attract visitors. One of the best options to get people to access it is by posting content on your social media profiles talking about your project. Once they visit the page, the next step would be to convince them to subscribe to your newsletter.
If you create a free account at Mailrelay, you will be able to create subscription forms and start creating an email list from the first day your site is published.
If you spend time creating a corporate website, you certainly will want to take advantage of this project to make money or for branding.
A website can take your brand to the next level.
To take advantage of your site, you will have to generate interesting, unique and exclusive content that will differentiate your pages from other sites of the same niche.
Before you start working with email marketing, you should consider these three aspects:
You will need to create relevant content for your newsletters. If your subscribers don't like the emails you're sending; they'll ignore your messages.
Be careful while choosing the images you will be using. You should use small, illustrative and optimized images to create eye-catching newsletters.
Create a strategy for capturing new subscribers. If you create an account at Mailrelay, our email marketing software offers a subscription form generator.
Mailrelay is an email marketing software created 15 years ago by a team of people who love what they do and want to help you enter this fantastic world of email marketing.
Our trajectory has allowed us to count on a powerful infrastructure that has helped companies and entrepreneurs to develop their commercial projects.
Also, we offer different pricing options with a free account and standard and enterprise versions for different needs.
►  Why choose Mailrelay's email marketing platform?
Here are some of the reasons why we advise you to try our email marketing platform.
The free account allows you to send 15,000 emails per month to 3,000 subscribers
We use Smartdelivery technology to optimize the results of your campaigns
We will not force you to include advertising in your newsletters, as we respect the original content of your messages
We offer customized technical support for each customer
The newsletters HTML editor is similar to the one used in the leading CMS such as WordPress or Joomla and includes pre-defined templates (from the most basic to the most advanced) and opt-in forms to  increase your mailing list
We work with certified IPs and include automatic control of bounces
We have a tool to automatically send your articles to your subscribers using an RSS feed
We have created several reports to measure and analyze the results of your email marketing campaigns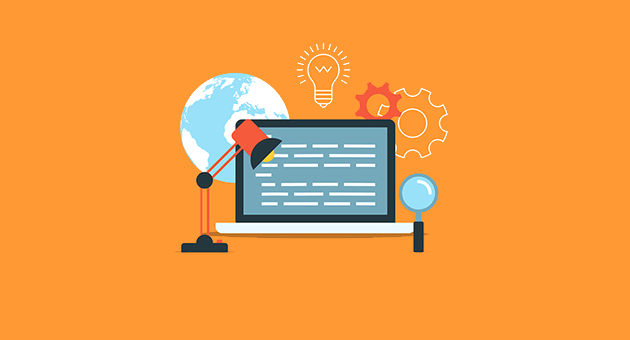 · Conclusions
One of the first steps when planning a digital marketing strategy for your company is to design a website to promote your brand to your target audience.
After purchasing a domain, the next step is to create a blog according to the DNA of your company.
This will take your brand to the next level because your brand will be available for people all over the world.
Once you decide what you will do to reach your digital audience (logo, brand image, product or service that you will offer, how you will attract customers or the differential value of your company) it is important that you start developing a marketing strategy to work with social media  and a corporate website or blog.
Depending on your expectations and budget, you can use several tools (there are several options, some free) with which you will be able to create a professional website without having to learn to work with HTML or hiring a programmer.
In this post, we have explained some tools available in the market – some online and others in CMS format – but there are many other options you can test.
Once you've published your site, you'll need to create a strategy to attract and retain visitors. It is at this point that finding a professional email marketing software will be critical.
So we recommend creating an account with Mailrelay as we believe it to be the best option for your email marketing strategy. After all, we've already done this for many years and our customers are satisfied with the service we provide, so you should create an account to test our email marketing service.