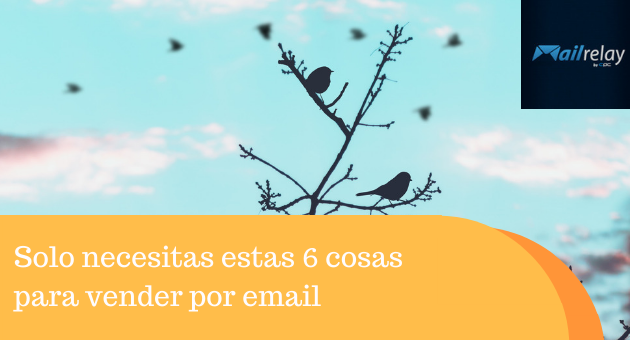 6 tips to help you boost your sales with email marketing
Do you have questions about how to sell by email? In this article, we'll show you a quick and simple guide so you can harness the power of email effectively.
Over the years, email marketing has proven to be a tool that delivers results. 
In other words, the vast majority of companies that invest money in email campaigns get positive results from this investment.
That brings us to the first question that needs to be answered.
So we will start answering it.
· 

If selling by email is worth it, why aren't some companies selling?
An interesting question, for which there are at least three answers:
 Maybe they don't know how to sell by email.

 The high cost (software, employees)

 They are already working with other digital marketing strategies and believe that they don't need to work with email marketing
In general, the basis of everything is the lack of information, or mistakenly believing that the costs outweigh the benefits. 
It is not the case. 
The costs are generally much less than the advantages we can obtain.
In this post, we will answer these questions, starting with the most important ones.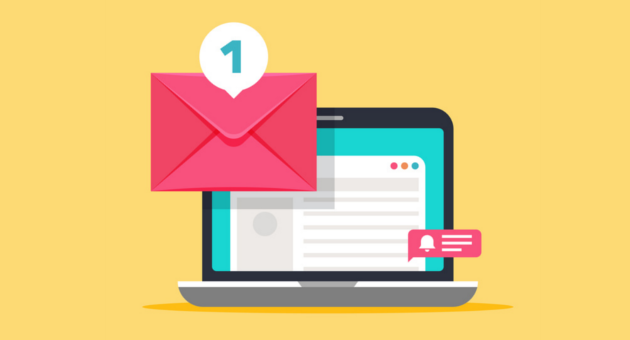 1. ► 

What is the first thing we need to do to start working with email marketing? 
Without a doubt, the first step will be to create an email list. 
Your contacts can be divided into two categories:
Our own customers who have purchased our services in the past (and authorized us to send them commercial emails)

And new leads we receive through marketing campaigns
That's it; it's not that difficult. 
We should avoid working with purchased email lists
Among other things, that will cause us SPAM problems, damage our sender score reputation, etc. In the long run, this type of strategy doesn't pay, because our campaigns would go directly to the spam folder or be blocked by most anti-spam filters.
:: 

What usually concerns professionals and entrepreneurs?
Lack of contacts.
Although this is not an impediment to selling by email, we can create an email marketing strategy.
We can sell by email, even with few subscribers.
Whether creating content on our blog, a Google Ads campaign, Facebook Ads, or social media. 
All of these campaigns generate traffic. 
Capture visitors and convert them into subscribers 
We can encourage our visitors to subscribe, as they are potential customers. All this information will be useful to us.
That is, we can increase our email list with an opt-in form. Also, it is one of the most useful things we can do, because it will help us take advantage of the traffic that is coming to our website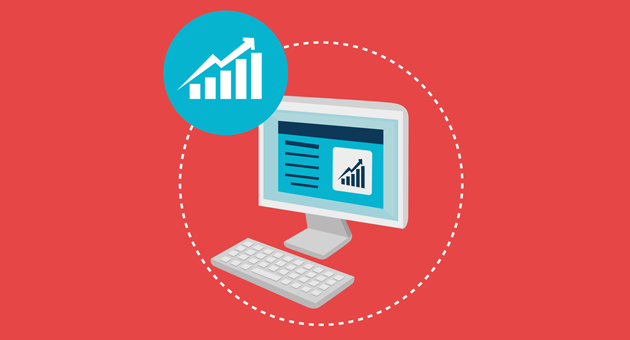 2. ► 

A simple, free and powerful email marketing software
No complications. 
On this blog, of course, we recommend that you use our email marketing software, Mailrelay, but there is no fine print or misleading information.
Caution! The word free doesn't always mean it is really free.
90% of email marketing services that offer free accounts add advertising, logos, or third party business information to emails you send. Since they are not charging you directly, they use your email list to make money or promote their brand. [/su_box]
Mailrelay will never do that.
At Mailrelay you will not find:
Neither advertising nor logos inserted in your emails

No daily restrictions

All resources available on paid packages will be available in your free account
Send free email marketing:
You can send up to 80,000 emails per month

And manage up to 20,000 contacts

With technical support

No commitment

And without having to add credit cards or payment information
It is the best software for selling by email, and you can create your free account.
We have already seen two of the points needed to sell by email. 
A contact list and email marketing software.
What else do we need?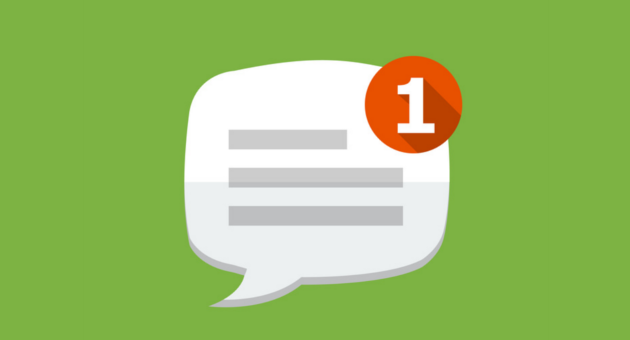 3. ►

 We need to import contacts and create subscription forms
At that point, we need to work with the contacts, import them if we already have an email list, or prepare subscription forms to get new contacts.
If you use our email marketing software, that will not be a problem.
:: 

Import your email list to Mailrelay 
That way, you can import your contacts to Mailrelay and send a newsletter immediately.
And to get new subscribers.
:: 

Subscription forms for sending more emails
What's the next thing we need?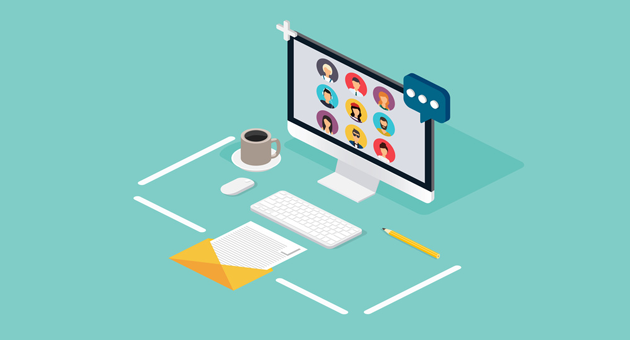 The time has come to send our campaigns and start selling.
At this point, we have two tasks:
This process is very easy. You only need to use the Mailrelay drag & drop editor: 
The editor is in your language, with all the options you will need for
creating your email campaigns. 
And you can create a newsletter in a few minutes. 
We will also have to
:: 

Create an automation
This will help us, for example, to do something very common, such as sending a welcome email to our new subscribers.
It is a way to introduce ourselves and start a relationship with our leads.
So, when someone signs up for your email list, you can introduce yourself, offer a discount, an e-book, or simply take advantage of this opportunity to try and sell. 
You could also offer a discount, more information about your products, or ask questions to find out what your new subscriber expects of you. 
What else do we need?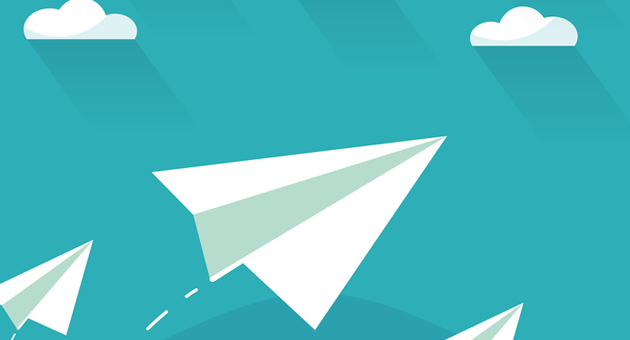 5. ►  

A useful template to sell more
You can vary the design of your emails and let go of your creativity. However, if you want to sell more, it would be best to be careful when choosing your email template.
I propose this format, widely used by many users:
It is a format designed to sell a single product so that it can be useful for:
Promoting a new product or service

Sending a promotion or discount

Encouraging the sale of products related to previous purchases

News and information about a new product 
As you can see, even if you don't understand the content (it's just an example), there is very little text, and that's not a bad thing, but when we write a commercial email, we need to focus on vital aspects of creating an email marketing campaign:
We have to show that we want to solve a problem

We also have to describe the main benefits of our solution

If possible, we have to add a brief comparison with other solutions

We should always revise our message to remove unnecessary content

And a call to action with a trigger
Seen in this way, this scheme can seem complex to use. The truth is that it takes practice, so I'll give you an example. An example based on our email marketing software. 
►<span class=
Subject line: Increase your sales opportunities, it is free
Text: Did you know that you could use email marketing to increase your sales quickly? The free Mailrelay account allows you to send up to 75,000 free emails per month, without advertising, with no daily sending
limit, and with technical support. 
We will not ask for your personal data or payment information.
Do you have less than 15,000 contacts? 
Call to action: Free email marketing, create your account now. 
This concise text contains the elements needed to convince our subscribers to take action. 
From there, you could change it, go into some more details and even tell some stories, but this is the basic skeleton.
If, after reading this text, you want to start working with email marketing, below, you can register a free account with Mailrelay. 
Well, as you saw in the design, we added an image, so the last thing we need is: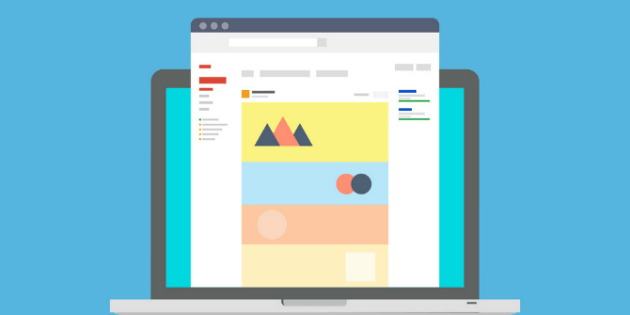 6. ► 

An image editor 
There are many places where you can get free images.
I can recommend: 
Many sites allow you to edit images. We recommend these two image processing tools: 
You don't need anything else to edit the images and to sell your products or services by email. 
With these 6 points that we saw, you can prepare your newsletter and send your email campaigns without problems and, in many cases, for free.
I skipped some more technical points, like SPF, DKIM, and custom domain settings, which are also essential and necessary. But after creating an account in your email marketing software, you can get more information about that on your panel. 
And in the case of Mailrelay, for example, when you start using the email marketing software, you will have this technical information on your dashboard. 
We don't need to think about complex tools, challenging to implement in the company.
Selling by email is really simple, as we saw in this post, you can do it without any problems. 
Would you like to increase your sales and your profits?