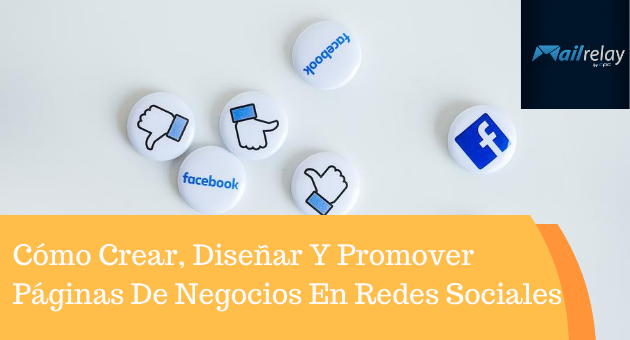 How to Create, Design and Promote a Business Page on Facebook, Pinterest and LinkedIn
Social media platforms unite billions of people. If a brand needs to get in touch with its audience, it can create a business account.
Proper design and promotion of the page will help solve various problems: from the growth of recognition and loyalty to the increase in financial performance. Let's consider how to create a business account in some of the most popular social media sites.
What is a Business Page and Why does Your Company Need It?
What is a business account? A business page on a social platform is an official representation of a brand. It can be branded and filled with content. You can directly communicate with your audience, promote new products and services, explore the interests of your subscribers with its help. For instance, you are managing a restaurant, by featuring your foods, services, atmosphere, and preparation methods you will both promote your restaurant and attract new customers. In general, it helps brands to:
1. Understand their target audience and navigate trends.
2. Increase coverage: achieve audience growth and create a positive brand image.
3. Get direct customer feedback, product and service reviews and know how to improve quality.
4. Increase traffic to the company's website and the number of orders. An increase in activity will help boost the site's position in search results.
How to create a business account? First you need to choose 1-2 suitable social media platforms. Conduct market research to understand which platform most of your customers choose. If we talk about general recommendations, then Facebook is a universal platform. Pinterest is focused on visual content. You can promote products, decor, hairdressers and other similar products with it. Linkedin is an expert environment that can offer
targeted services.
How to create and Design a Facebook Business Page
A business user account for Facebook can be created by the owner of a regular user account. Find "Create" at the top, click and select "Page".
The next step will be to select the page category:
Business or brand – an account for promoting services and goods, for communicating with the audience on behalf of the brand;
Community or public person – a page for uniting users interested in a particular topic.
Enter a name for your page and select a category. At the same stage, you need to specify the phone number and address of the company, and select the city of its registration.
You will also have to upload a profile photo and cover.
General information for designing your Facebook page
The photo of your Facebook account is a square image with a size of 170×170 pixels. The system makes it round automatically. Companies are recommended to place the brand logo on the photo without small labels. If this is a personal business page (for example, on behalf of an expert), a portrait on a neutral background will do.
If you don't have a logo yet, use the Logaster service: with it you can generate a logo and download a suitable option in ready-made sizes for your social media profile.
The cover for Facebook is a rectangular image measuring 830×312 pixels for the desktop version and 640×360 pixels for the mobile app. Video is also allowed: 820×462 pixels lasting from 20 to 90 seconds. The cover should stylistically complement the business profile photo. Slogans, important information, a call to action or contacts are usually placed there.
Give a unique name to your page (up to 50 characters), also describe it and make the necessary settings.
Facebook Business Profile Promotion Rules
Work with subscribers. Encourage them to share your publications. Praise or reward them for posts in which they share experiences using your product. You can run a flash mob on this topic.
Give subscribers referral links and promise a reward for each order. In the meantime, make sure to focus on getting more referrals to ensure your marketing efforts won't go to waste. So you can attract new customers and increase the loyalty of regular ones.
Show the backstage of the company: make a series of publications on how your product is created.
Use the tools for feedback and rating. They increase the confidence of new subscribers and give you information about the current needs of your audience.
Be sure to use advertising tools: promote important publications with Facebook Ads. These are the features of the Facebook algorithm: posts from brands get great coverage only on the condition of paid advertising.
How to create and Design a Pinterest Business Page
First you need to register a standard user profile. Next, click on the three dots in the upper right corner and select "Add Account".
In the window that opens, select "Business Hub." Please note: this account will be associated with your personal account. If you want to create a separate brand Pinterest business account, go to pinterest.com/business/create/ and go through the registration process.
The registration process is divided into a few steps: after entering the email address and password, you must select the location country and language, enter the company name and choose a field of business, and indicate a link to the company website. If you wish, you can link your accounts on Instagram, Etsy, and YouTube to a new profile.
During the registration process, the system will ask you if you are ready to use Pinterest advertising tools. At the last stage, you will be asked to select interesting topics. This is necessary for creating your feed.
The Design
A profile photo for a business account on Pinterest should be of high quality. The dimensions are 165×165 pixels. The system will make the photo round automatically. The aspect ratio for the cover is 16: 9. The system gives 500 characters to describe the profile. High quality visual elements are a standard requirement for this social platform.
Pinterest Business Profile Promotion Rules
Pinterest gives short tips on promoting your page right after registration:
The promotion process can be described in stages:
1. Design boards. These are albums with attached images that will reflect your brand and products. Publish not only products, but also photos to create the necessary mood.
2. Combine content (50/50). Upload your own images and make repins of other people's posts. This will allow set contacts and increase reach.
3. Describe your pins (150-300 characters), add keywords to the descriptions. Add price to products. Post step-by-step instructions (if it matches your product and brand). They are especially appreciated by the audience.
4. Use different types of pins for articles, products, recipes, applications, etc.
How to create and Design a Linkedin Business Page
To create a Linkedin business account, you should have a standard user profile. It should be active for longer than 1 week, and have efficiency above the average. Another requirement is the obligatory indication of contacts. If all conditions are met, you can go to the Work section.
In the menu that opens, select "Create a company page"
and then the purpose of the profile.
Fill in the fields with information about your brand.
Rules for Designing a page
A profile photo for a business page on Linkedin is a square with a minimum size of 300×300 pixels. Standard requirements are next: logo for brands and portrait for personal commercial accounts. You should also upload a profile cover (1536×768 pixels) and write a short description of the business account. It's important that the account, photo, and cover reflect the values of your company.
Linkedin Business Profile Promotion Rules
Regularly create publications that cover the scope of your brand and will be interesting to an expert audience. Combine topics and post valuable content.
Use promotional tools. Promote your posts in sponsored content format. Try short videos: these videos, for example, can be used to demonstrate a product.
Conclusion
If you want to boost your SEO strategy, audience loyalty and business performance, you should think about creating a business page on one of these social media sites. All modern social media platforms offer simple registration and page design algorithms for companies. You can register a profile, add some relevant information about your company and start working.
Are you ready to get started?
Ihor is a marketer at Logaster.com, an online brand identity builder that has helped millions of small businesses with branding. Igor is interested in SEO, SERM and is always ready for a new party with friends.