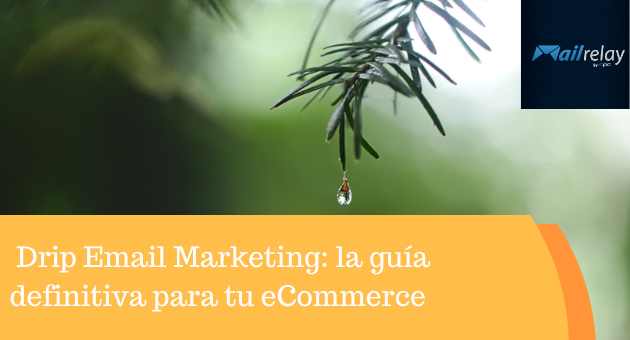 Drip Email Marketing: The Definitive Guide For eCommerce
The vast majority of modern marketers always emphasize the importance of building a good email list. Your list can make or break your whole email strategy so the importance of email lists is unquestionable. However, what should you do to make your email list actually work for you?
Newsletters are a great solution if you want to keep your subscribers up to date about the latest developments in your business. New subscribers, however, only see the latest emails and they cannot access the older emails. Besides, you may want to send certain emails to people who visited your website, signed up for an event, or abandoned their shopping cart.
The point is that using the same emails for all segments of the audience is not the best approach. Your email list will only be useful if you manage to tailor your emails to the needs and preferences of your subscribers, taking into account their history of interactions with your business and their behavior. This is not an easy thing to do, especially if you have a big email list. Fortunately, you don't need to do all this work manually, because you can use drip campaigns.
Drip email marketing is used to automate email campaigns and to segment audiences depending on a business's objectives. Also known as email automation, drip marketing implies sending prewritten messages to customers and prospects over a certain period of time. Drip marketing is different from other types of database marketing because the messages are sent to certain subscribers depending on their actions and status, and the timing of these messages is pre-defined.
In this article, we will consider drip email marketing in more detail so that you can understand how your eCommerce business can benefit from it.
What Drip Marketing Is
Simply put, drip marketing is automated email marketing. Marketers use drip campaigns to acquire leads and to nurture them. Obviously, the ultimate goal of any drip campaign is to sell your products or services to these leads.
A well-designed strategy can explain what problem you're solving and what your solution is. Besides, it can navigate prospects through all the stages of the customer journey, using triggers and persuasion to generate sales.
According to research, drip marketing reduces the cost of customer acquisition by 33%. Moreover, it can help you increase the profitability of your marketing efforts because leads that go through a drip funnel tend to spend about 47% more. The backbone of drip campaigns is email marketing, which is great because email marketing gives a return on investment of $42 for each dollar spent. However, many marketers also combine email campaigns with blog posts, landing pages, ads, etc. If you manage to synchronize these elements properly, you'll be able to make your drip campaign even more effective.
Many eCommerce businesses love drip email marketing because it enables them to automate their email campaigns.
All the emails that you send can be triggered by certain behavior and sent automatically so you won't need to work with dozens or hundreds of subscribers manually. Drip marketing is not only convenient but also extremely effective. According to research, businesses that start to use drip campaigns to nurture leads note a 451% increase in the number of qualified leads.
This approach is called "drip marketing" because emails are delivered one by one, over a certain period of time. With every "drop" of your campaign, leads get to the next step of your sales funnel. Drip campaigns may include from two to hundreds of emails, but not all people from your list will receive all of these emails. To make drip email marketing work for you, you should also use segmentation and personalization.
Personalization and Segmentation
You won't be able to appreciate all the benefits of drip email marketing if you don't use personalization and segmentation. According to statistics, segmentation leads to 57.69% more clicks, and improved click-through rates are not the only advantage of segmentation. Segmentation can also increase open rates, deliverability, and overall revenue. It can also decrease your unsubscribe rates and make your emails more relevant.
Relevance is one of the main factors that influence the success of email marketing. People don't want to receive promotional emails about products that they don't actually need. Moreover, people who are interested in your products may need them for different reasons. Therefore, you should make sure to tailor your emails to the needs and preferences of each particular customer.
Drip marketing is all about delivering well-targeted messages. You can segment your audience based on their location, purchasing history, or interactions with your website. Once your audience is segmented, you should send emails tailored to the specifics of each segment. To use personalization and segmentation properly, you must make sure that the content of your emails is relevant and compelling. If you don't have professional content writers who are familiar with your niche and who can write persuasive emails, you can find them on writing services review websites like Best Writers Online and Online Writers Rating.
Although you can use drip email campaigns in a cycle, simply checking on your emails from time to time to make minor adjustments, you should also make sure that your emails won't annoy subscribers. Your campaign shouldn't be overwhelming, but you also don't want to miss any good opportunities. To make sure that your campaign won't be overwhelming but will fulfill its purpose, you should also choose the right triggers. Here are the most common cases in which eCommerce businesses use drip campaigns.
When To Use Drip Campaigns
No matter what segment of your audience receives your emails, you should make sure to keep your subscribers engaged so that they will want to open your next email. Here are the most effective ways to use drip email campaigns.
Nurturing prospects
Your leads can be engaged and motivated enough to move to the next stage of their customer journey. However, you may need some time to motivate them, repeatedly emphasizing the advantages of your products. Drip campaigns enable you to educate your prospects on the advantages of your company, highlighting specific features of your products and offering discounts at the right time. If your informative content is actually valuable, your subscribers will be much more likely to make a purchase because they'll be able to make an informed decision.
Welcome campaigns
When many people visit your website and subscribe to your newsletter or sign up for free samples, it can be difficult to meet the needs of all of them. For example, people who want a free sample are further in the sales funnel than those who've just visited your website. Drip marketing enables you to send different emails to these customers. The first group can receive discounts and product recommendations, while the second group may receive informative emails about the features of your products.
Abandoned carts campaigns
This is one of the most common areas of application of drip campaigns. Abandoned cart emails can make a huge difference in terms of conversions and purchase rates. According to statistics, such emails have open rates of 46%, click rates of 13%, and each of these emails can generate $5.64 in additional revenue. When customers abandon their carts, you can re-engage with them automatically and provide additional motivation so that they will be more likely to complete a purchase. For example, you may offer a nice discount or create a sense of urgency by explaining that only a limited number of items are left.
Dealing with unsubscriptions
Nobody likes to set up email campaigns aimed at people who have unsubscribed, but such emails enable you to understand why they no longer want to receive your emails. You can include a quick survey and figure out how your campaign can be improved.
Increasing engagement
The more your prospects interact with your products and your brand, in general, the more likely they will become customers. You can segment subscribers based on their engagement levels and reiterate interest in particular products, benefits, or specific pages of your website.
Wrapping Up
There are numerous benefits of drip email marketing for eCommerce. First of all, automation can help you save a lot of time and effort. When having many subscribers, it can be especially difficult to send hundreds of emails manually. Secondly, drip campaigns enable you to deliver personalized marketing content to the right leads, at the right time. Drip campaigns can improve your click-through and open rates, as well as your revenue.
We hope that our guide will help you get started with drip campaigns. You just have to make sure that your emails are perfectly relevant and to segment your audience based on the right factors. You can use drip campaigns to promote your products, to re-engage with inactive subscribers, and to nurture your leads more effectively than ever.