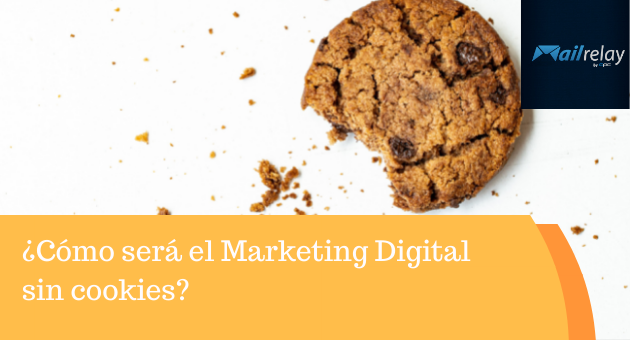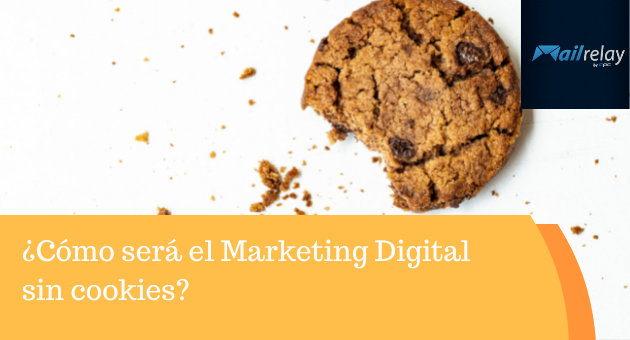 What will Digital Marketing be like without cookies?
In recent years, companies have made use of the information provided by users through cookies, which were created in 1994 and have been a fundamental tool for creating advertisements and launching advertising campaigns. Therefore, moving towards Digital Marketing without cookies is a matter of great concern for many of them.
And not only companies are affected, many users every day are more and more concerned and annoyed by the invasion of privacycaused by the use of this type of cookies (third-party cookies) – so in this article we are going to delve into the concept of cookies and how the world of digital marketing will be affected.
Have you read about what will happen with cookie-free digital marketing? Keep reading to find out all the details of this new project.
A cookie is a text file that a web page sends to your computer or mobile device when you use your browser to access a site, that is, it is a data file that serves to store a large amount of important information.
They are relevant for improving the quality of the service offered and, above all, the user experience. Cookies are used in practically all websites and are part of the day-to-day life of any person who browses the Internet.
Companies and systems use cookies to understand what users are doing on their website, and to collect and store this information, as well as for remembering any information entered on the page (such as passwords, questionnaires, searches, etc.) and identifying the most frequently visited pages.
In this way, websites recognize the user who has visited the page before, and automatically remember who they are, when was the last time they logged and what they were doing on the page.
For this reason, it can be said that cookies can help companies and users because this information will improve page loading speed, as well as offer a more advanced and personalized user experience, so that visitors won't have to login or register every time they enter the page again.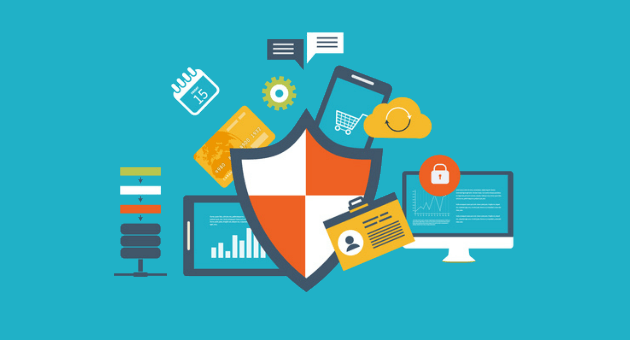 We can't deny that cookies offer advantages in different situations, especially because they help to facilitate and improve web browsing, but the problem is that many companies use this technology improperly, which is considered an invasion of their privacy by many users.
However, the importance they have in Digital Marketing is relevant since they seek to improve the user experience and in turn improve the content and advertisements aimed at them.
To better explain their relevance and characteristics, in the next section we will divide them by the different types of cookies.
There are different types of cookies depending on user consent, but we could separate them into first-party cookies and third-party cookies, although we could divide them into many other subcategories, such as: session cookies, Persistent cookies, secure cookies, ETC.
· User consent:
– Session cookies
These are session cookies that will save user input, that is, those cookies that do not need the express consent from the user to be accepted. This type of cookie improves website usability, so as we have said before, they can be used without the prior consent of the user.
– Cookies that require user consent
Any other cookie will require user consent, which means that users have the right to accept them or not; this information should be clear and explain what each cookie will be used for.
· The entity that manages them:
Depending on the domain or server to which the cookies are directed, that is, depending on the corporation that manages them and handles the data and information, we can find two different types:
– First-party cookies
These cookies are also known by many other names.
These cookies are generated by the web page that the user is visiting, as they will collect data that will help improve the user experience.
These cookies are used in order to calculate domain traffic, the number of visited pages, the number of users, etc. In addition, first-party cookies are used by companies for creating campaigns and advertisements aimed at their target audience, for example, through Google Analytics.
– Third-party cookies
Third-party cookies are those that are not generated by the website itself, but rather belong to external domain servers or providers. These refer to ads that users can find when they enter a page and can be blocked without any problem.
However, if they are accepted, they are responsible for tracking and saving user information for creating more personalized and effective ads.
· Their purpose:
Cookies can also be classified according to the purpose with which they obtain user information, which could be:
– Technical or strictly necessary cookies
These cookies will improve usability, as they allow visitors to select different options and use the various services offered by the website, for example identifying login details, remembering products that were added to the cart in a previous session, etc.
– Personalized cookies
These cookies are used for compiling the priorities of the user's experience on the page, specifying and personalizing some of its features, such as language, default browser options, etc.
– Measurement or performance cookies
Also known as analytical cookies, they are used to track and analyze user behavior on the page.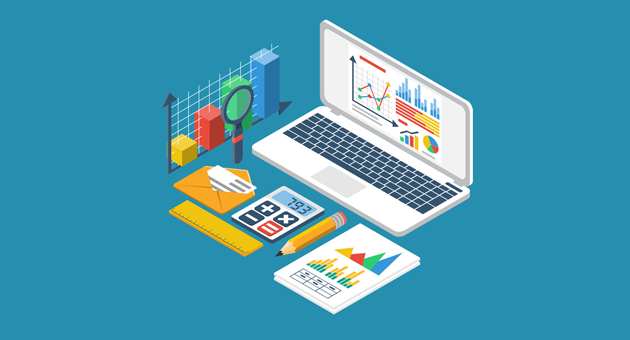 The primary reason why cookies, particularly third-party cookies,are becoming a topic of great concern and annoyance to users is the fact that many people regard them as invasive.
In the last few years, many users have become more and more annoyed and upset by this kind of intrusive ads that are created for the sole purpose of encouraging us to buy; the number of ads is increasing so much that many of us are getting tired of clicking to close ads, so we never want to accept those intrusive and annoying cookies again.
For this reason, Google started a project to remove the called Privacy Sandbox, which means third-party cookies won't be used in the future. The idea is to protect the user's privacy, as well as try to find new options for managing advertising only for users who want to receive them.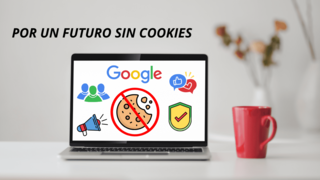 As we mentioned before, most users are increasingly concerned about their privacy. Therefore, by stopping using third-party cookies, these users will feel safer and more protected when surfing the web, as they will know that their data is not being collected and shared by companies that will target them with ads in the future.
In this way, the possibility or risk of companies selling the information they obtain from users to other entities without their consent will also be reduced.
For these reasons, Google and other search engines have committed to removing third-party cookies, and create structured websites based on protecting the privacy of visitors. when cookies are no longer part of our daily lives, the world of digital advertising will be radically transformed.
Once we have already talked about what cookies are, the main types, and the reasons for stopping to use them, now comes the next question, what are the other options for a Digital Marketing world without cookies?
Google Chrome proposed the following options for a future without third-party cookies:
– Privacy Sandbox
As we mentioned earlier, Privacy Sandbox is an initiative that brings together a set of parameters for the web in order to make sure companies are protecting users' privacy.
– Federated Learning of Cohorts
The FLoC algorithm is a type of technology that joins or segments users into several groups, better known as cohorts", in which they share the same browsing habits and tastes and, in this way, correctly manage and target (non-invasive) ads to the specific target audience.
– Use of private data
In the field of Digital Marketing, strengthening personal data protection will help to establish closer relationships with users, which in turn also increases user confidence.
In addition to that, the use of personal data will create a more attractive and interesting Customer Journey, that is, it makes the customer's purchase process more personal, unique and fun.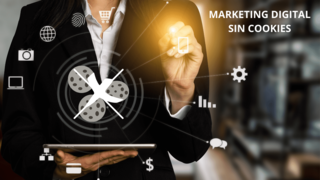 Promoting user privacy is a challenge for companies in the world of Digital Marketing, both to advertise and to plan ranking strategies such as SEO or SEM.
A SEO strategy consists of using content to target visitors; that is what we call organic traffic. To work with this kind of strategy, marketers use tools like Google Analytics to identify keywords and check page rank and other relevant information about a website. If they no longer can use cookies to collect user data, this process could be seriously affected.
The challenge in a future where there are no cookies is focused on finding a way to effectively track user data and information, therefore Digital Marketing Strategies would be affected, for instance:
– Marketers will have to find alternatives for launching retargeting campaigns and ads and how to measure the results. The use of private data, which we already talked about in the previous section, would be a good option.
– To create effective paid campaigns, companies will have to use their own cookies.
– First-party cookies will also play an important role in creating ads that are relevant to their target audience.
In addition to the challenges that a future without cookies poses for companies, this evolution or change will also force them to adapt to the new normality, so the guidelines that will guide their behavior will focus on:
– Obtain data that comes directly from users
Some effective ways for getting this data is through surveys and forms, either to obtain general information or to understand the level of user satisfaction.. By doing that, companies can ensure the privacy of users and create a closer relationship with them.
– Encourage user conversions
Conversion optimization (CRO) is a very useful Digital Marketing strategy to increase the profits generated on the website and therefore it is a strategy that is also harmed by cookies, so companies must implement SEO strategies improve the user experience,and obtain information from visitors without having to resort to cookies.
-Boost transparency
Giving priority to user privacy also means that companies must explain what they are doing; in other words, they should keep users informed at all times about how they manage the data they are collecting and why they do it.
This will help to build trust, as users will feel protected and will know that the company is serious and honest.
– Define a new privacy policy
Establish a privacy policy It is essential and mandatory for a new Digital Marketing world without cookies, so companies have to offer information on collected data; this information should be accessible, easy to understand and, in addition, they should explain what they are doing with this information.
Conclusion
The evolution towards a Digital Marketing without cookies It is a fact and a future to which all companies in the digital field will have to adapt sooner rather than later, so thinking about strategies and looking for alternatives is essential for their success.
In short, we are entering a world in which user privacy is prioritized, which represents a fundamental change for the Internet and for companies, so marketers should begin to implement and take measures in this regard.