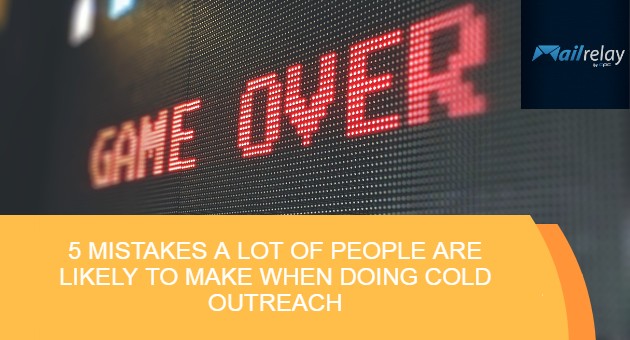 5 Mistakes A Lot of People are Likely to Make When Doing Cold Outreach
Many successful link builders do not know how to write cold outreach emails because they have never encountered this method of link building and used relatively simple approaches. Links from profiles, crowd-marketing, guest articles, and other link-building techniques require some skill. But the real skill of the professional comes out when using outreach.
Not everyone can get their email responded to within a business day and with a positive response. Even cool link builders from such services as Essay Writer have failures, but in most cases they get the job done. Let's look at 5 mistakes a lot of people are likely to make when doing cold outreach.
Before you start writing your outreach emails, put yourself in the website owner's shoes and look at each mistake through his eyes. Imagine that you get dozens of emails every day and have to choose more or less normal among them.
1. Weird email
Imagine that you get an e-mail from "Alex342424" who has a mailbox address consisting of a bunch of letters and numbers. It takes you a long time to get to the point and it seems to you that two minutes of reading were wasted.
When the webmaster opens the mail client, he or she immediately pays attention to the subject and the sender. If there is no desire to click on the line with the email after the first reading, the sender will remain unanswered.
To avoid such a mistake, you should:
Take this advice into account.
2. Lack of personalization
Mass mailings with emails written according to a template are frankly boring for everyone. Especially if we're talking about the owners of large websites, who receive dozens of messages every day. They lazily open the mailbox and start choosing which email to open first.
Personalization should be such that the potential affiliate wants to open the email, and after reading it, he or she realizes that the offer is interesting. It's one thing when a webmaster wants to post a link and quite another when he's not just asking for value but building a full-fledged dialogue.
To avoid such a mistake, you should:
Talk about yourself and your project.
Research the recipient's personality and the specifics of the project.
Address the recipient.
Focus on a personalized offer.
Avoid excessive flattery and stay on topic.
Don`t forget about personalization, it is very important today in any business. Keep in mind that outreach at scale doesn't mean you have to sacrifice personalization. The best cold email software allow you add short codes which can be a snippet of personalization. Alternatively, you could
3. Lack of examples
The mistake is relevant in cases when there is a need not just to integrate a link into an already prepared or new article, but to establish a long-term collaboration. For example, if you want to post several guest posts, you need to show successful examples.
Use examples with caution, because if they don't fit the nature of the task, problems may arise. The potential partner will see that the advertiser didn't analyze his or her project, but simply used outreach email templates.
To avoid such a mistake, you should:
Use no more than 2-3 examples.
Use examples on the topic of the task.
Demonstrate the benefits of cooperation.
Examples in your conversation will increase your chances to place a backlink.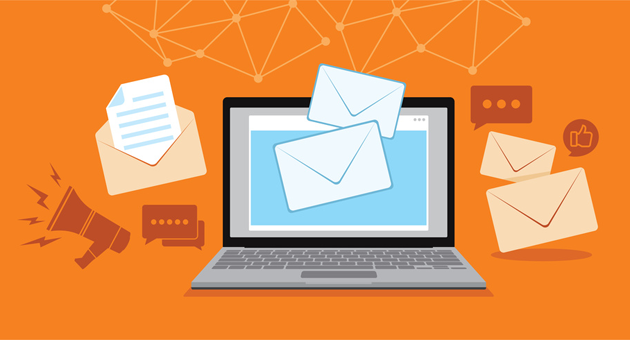 4. Lack of signature
One of the biggest cold outreach mistakes is detailed introductions at the beginning of the email. Link builders talk about their experience in SEO, achievements and give other irrelevant information. Your profile can be inserted at the end because it has little effect on the deal.
Keep in mind that the text is usually read diagonally, so it is unlikely that someone will spend time on your cases of successful promotion. Gather important information about yourself better at the very end after the main content of the letter is over.
To avoid such a mistake, you should add at the end:
Your first and last name.
Position.
Important additional information.
A signature at the end of the cold outreach email will greatly increase your success of the deal.
5. No communication channels
Some webmasters who post links regularly use email as their main working channel. But some prefer to promptly resolve issues on social networks and messengers.
If there are no additional communication channels in the email, it reduces the chance of a quick response. For example, if the webmaster has 50 more emails before your email, it could be a week or two before the queue comes up.
To avoid such a mistake, you should:
Add social media and messenger links at the end of the email.
Specify priority channel of communication.
It's easier to analyze cold outreach mistakes with examples. There are a lot of templates online and not all are done well. Read a few dozen cold emails, identify key errors, and over time you can develop a filter that will raise the effectiveness of your outreach campaigns to the highest level.
Conclusion: optimal cold outreach email structure
There are no perfect templates and the performance that other professionals have had will differ in each case. The benefit of ready-made templates is that they can show non-obvious approaches to solving the problem.
The structure of the letter may vary depending on the task and the personality of the recipient. For example, if you know that sending a commercial proposal of a few lines is enough, there is no need to compose a full email. But it is always better to do more than is required.
The optimal structure of an outreach email:
Greeting.
Compliment.
The essence of the proposal.
A call to action.
Signature.
Additional channels of communication.
Each of these points could be described endlessly, but there's nothing like practice. When you send several hundred personalized emails, you'll be able to find the optimal formula for your project.
The main advice is to study the project and the recipient. The more information you can get, the more likely you are to get a link from a popular resource.