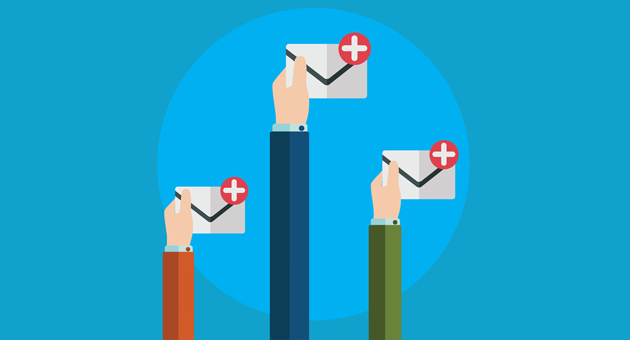 How to plan a mass mailing campaign for your blog from scratch
There is no doubt that email marketing has become an essential tool for companies and professionals. Nowadays, most brands have a mailing list and send regular mass mailings to these subscribers.
Clearly, these companies realized its enormous potential and are not willing to miss this opportunity.
A well-planned email marketing strategy can bring very interesting benefits for small and large brands, because communication through mass mailing is very effective and direct, if it is created correctly.
If you have a blog and you want to improve brand awareness, your marketing or your sales, as most brands you know and follow are doing, you should read this article, as I will explain all the steps you need to take to plan a mass mailing campaign for your blog.
1) Create an account in an email marketing software
If you don't have an Email Marketing software, the first step would be to create an account, as without it you can't send your mass mailing campaigns.
There are several email marketing platforms to choose from, but I recommend you work with Mailrelay (it's free for up to 75,000 emails.)
Once you create your account, it's time to move on to the next step.
2) Create a subscribers group (or more)
Once you have activated your account, the next step is to create your first subscriber groups. To do this you have several options:
If you don't have a mailing list, you will have to start capturing subscribers to your newsletter (I'll explain how to do it on the next section).
If you already have a mailing list, but you want to work with another email marketing software, you can import your subscribers from one software to another in just a few steps. If this is the case, Mailrelay has several options for importing your database: Paste subscribers manually, upload a file with the contacts, advanced import, for files with several fields and the option to import subscribers from Mailchimp.
If you have multiple types of subscribers, you have the possibility of creating different groups in order to target your list. You can do this based on interests, purchased products, location, specific campaigns, etc.
3) Capturing emails from your visitors
Once you've created one or more subscriber groups, you need to start capturing the email from your blog visitors.
That is, the goal is to convince your readers that subscribing to your newsletter is a good idea.
To do this, you need several elements, such as opt-in forms, autoresponders and an interesting lead magnet.
I will explain each of these points in more detail below.
4) Create one or more opt-in forms for your blog.
To capture your visitors' email, you'll need to create one or more opt-in forms. Once created, you just have to add them to your blog.
The first thing to do is to configure the forms in your email marketing software. If you chose Mailrelay, you can create as many forms as you need.
To create a new form in Mailrelay, you must define the following fields:
[su_list icon="icon: arrow-circle-o-right" icon_color="#38aaf8″
Name: Give your form a name. You will only use it to identify the form when you have several other forms on the same account.
Group type: it offers two options, hidden or checkbox.
If you checked the "Checkbox" option, users can choose the groups to which they want to subscribe. If you chose the hidden option, users can't choose the groups and the system will add the subscriber to all groups selected when the form was created.
Groups: In this field, you can select which groups you want to include in this form.
Success URL: page to which the user is directed after filling out the form correctly.
Error URL: page that will be displayed in case of an error during the subscription process.
Confirmation URL: page to which the user is directed after confirming the subscription.
Fields: Custom fields available, useful if you want to collect more user data (for example, company, phone, birthday, etc.)
Once you have completed all the fields, an HTML code will be generated, which you can add to your blog.
Where can you put the opt-in forms on your blog?
There are several spaces in a blog where you can put your forms. Some of them are:
Header
Sidebar
In your articles
In the footer
Pop-up (something intrusive, but very effective)
On a landing page
5) Create a lead magnet
A lead magnet is a feature that can be offered to readers of a blog as a gift to encourage subscriptions. That is, it is a "Bait" to encourage visitors to subscribe to the mailing list.
In that sense, there are various types of resources or materials that you can offer to encourage subscriptions: ebooks, guides, mini-courses, downloadable files, etc. The purpose of this feature should always be to add value to your reader and arouse his curiosity, so that he will be interested in joining your community.
6) Set up autoresponders
Autoresponders are one of the most powerful and Effective strategies for email marketing, because they allow you to automate the process of sending newsletters for new users, for instance.
In the previous section, when we talked about creating a lead magnet to the new subscribers, the best option is to create an autoresponder to send this message automatically.
How to create an autoresponder in Mailrelay
The process of creating and setting up an autoresponder with Mailrelay is very simple. To do this, you just have to follow the following steps:
Autoresponder name: It will be used internally, especially if you have created multiple autoresponders.
Newsletter: In this field, you must select the message that you want to send automatically, you need to create the newsletter before setting up the autoresponder (during the next steps, we will show you how to create a newsletter.)
Fields: You have two options: Subscription date (when the user signed up for the first time using a subscription form) and assign date (this parameter uses the date the subscriber was added to the group, even if he has already been registered in other groups).
Interval: In this field you should select when this newsletter will be sent. For example, if you want to send it one day after the subscription, use -1. To send it 2 days later, you must use the value -2
Hour: Choose when the message will be sent, you can use the 24 hour format.
Groups: Finally, select the subscriber group to which you want to send your autoresponder.
When you set all fields, just click "Save".
How to create a mass mailing campaign
To create a mass mailing campaign, you need to think about several key aspects.
The most important points are:
An attractive subject line
Your logo
One or more calls to action (CTAs)
Contact information: social networks, email, phone, and other important details.
The button to view the web version
Unsubscribe link
Creating a mass mailing campaign using Mailrelay is very simple because the software offers several options:
You can create newsletters using one of the 68 templates that the system offers, you can edit them, changing: colors, fonts, images, buttons, banners, backgrounds, etc.
2.Create a new newsletter. If you prefer, you can create your own newsletter using the Mailrelay online editor. The creation process is very simple, you will have all the options inside the editor.
Now let's summarize the key aspects to creating a mass mailing campaign:
Various subscription forms inserted in your blog, you can do this by following the instructions on this post.
Landing pages. These are specific landing pages created with a single goal: Register, buy a product, a service, download a file, ETC. If the user doesn't want to proceed, he will need to close the page.
Confirmation pages or emails: they are important for the subscription process, so that the user can be correctly guided when subscribing to the newsletter.
Welcome pages or emails: In this step, the user will receive the welcome messages, with the relevant information for all the new subscribers.
Thank you pages or emails: Another option besides the welcome email, you can prepare a thank-you message for your new subscriber.
Some tips for an effective mass mailing campaign Although email marketing is a very effective tool, there is a series of practices you should avoid, to get the best possible results with your mass mailing campaigns.
The following is a review of some of the most common aspects to consider:
Don't send newsletters massively so you don't look like a robot.
Send emails periodically to generate a trust relationship with your subscribers.
Leave a few days between each of your campaigns.
Send your emails at appropriate times (avoid sending messages during the night, for example).
define a schedule of newsletters (weekly, biweekly, etc.)
Customize your emails with your corporate image (don't send messages with plain text only).
humanize your emails: Greet subscribers by their name, for example.
Tell a compelling story using storytelling techniques.
Don't use a commercial tone, quite the opposite. You should use your campaigns to build trust and loyalty, it's not just a sales channel.
Review statistics, make tests and changes
One of the great advantages of email marketing campaigns is the number of data that allow us to measure the success of our mass mailing campaigns and make changes to the newsletters.
There are several statistics that you can (and should) check when sending a mass mailing campaign. Some of them are:
Emails sent. Total number of emails sent.
Processed emails. Emails processed in real time. Typically, it should be similar to the total sent, if the list is opt-in.
Emails delivered. Emails delivered to the destination server.
Views: Number of times recipients have viewed the images of your newsletter.
Clicks. Number of clicks on one or several links contained in the newsletter.
Ignored emails. Emails that were not sent due to different reasons: opt-outs, reported as spam, etc.
Bounced emails. Bounced emails in this campaign, the system will no longer send your newsletters to these subscribers.
Bounced emails (soft). emails with temporary errors, the system will try to send to theese contacts again in the next campaign.
Reported as spam. Number of times subscribers marked the mass mailing campaign as SPAM.
Forwarded emails. Number of times the email was forwarded to someone else.
Mailrelay has a specific section where you can onsult this data.
In addition, Mailrelay allows you to view your statistics for specific periods of time (months, weeks, days, etc.) and compare them, that is, select two or more emails to compare their results.
Finally, remember that each project is different and in some cases, what worked for others may not work for you.
So I recommend you to run different A/B tests until you find the correct way to work with email Marketing effectively on your blog.
Now you just have to start planning your mass mailing campaign, following the advice in this post.