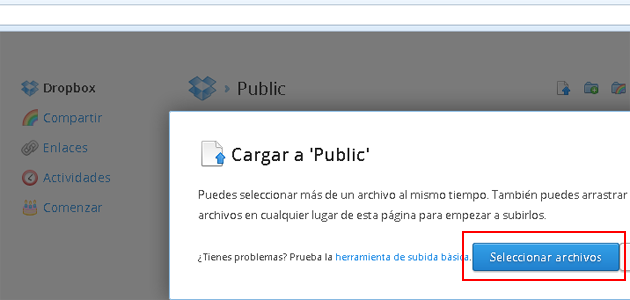 Adding attachments safely without increasing the size of the email
Mailrelay is one of the best email marketing platforms today, with several tools for the creation of your campaigns.
Many times you will need to add attachments to your newsletter, a PDF file with a presentation, a price list of your products or services, videos or even very large images. Although Mail relay allows attachments on your newsletters, we highly recommend you to follow some rules for three reasons:
1. Antispam systems can block email marketing campaigns when the message includes attachments.
2. You could end up saturating the recipients account or your email could take a long time to be loaded. Remember that many subscribers will open your email on a mobile device.
3. You will use more credits per email, because if your email occupies more than 100 kB, the system will account an email for each additional block of 100 kB.
When you have to send an attached file with your newsletter, the best option is to upload your attachment  to an external website and add a text with a link for your subscribers to download the file.
There are several ways to do that, you could upload it to your FTP server, on the www directory. For example if you want to attach a pdf document, just login on your FTP using Filezilla or another FTP client and After uploading the file you can use a link like this url:
http://mydomain.com/file.pdf
Changing mydomain.com and file.pdf to your website and the name of your file.
If you don't have access to your ftp, you can use a free online storage service like Dropbox or Google Drive.
A. To upload the file you want to attach to Dropbox
Create an account on www.dropbox.com, access your online space,
Click on the folder "Public, click on Upload, select the file from your computer and click on Accept:
Once the file has been uploaded, right-click on the file and select "ShareLink".
Now you will have a file to add on your newsletter, with the file to be downloaded from your DropBox profile.
B. To upload the file you want to attach using Google Drive
Create a Google account, if you have a Gmail account you can use it.
Login to your account and go to https://drive.google.com, click on the Upload button, right next to the Create button. Select the file from your computer and click on Accept. You will see the uploaded file:
Right-click on the file and select Share:
Click on Private and Change. Choose the first option Public on the web and select Save:
Now you can copy the generated URL to use on your campaign.
Remember to send a test newsletter before sending the campaign, to check that the link works and don't forget to logoff from the system you are using to upload the file, before testing it, as your subscribers won't be logged.
Do you use other platforms to upload your files?