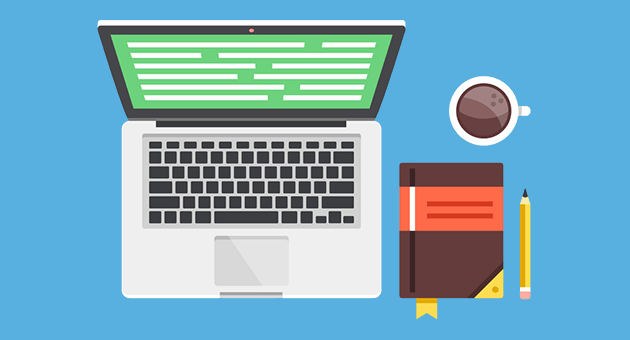 Email Copywriting: How to write emails that will sell more
Using copywriting techniques for your email campaigns will improve the open rate, increasing the chance that the user will read your emails, which will increase the conversion rate. Three fundamental aspects that we all want to see on our weekly reports.
If we consider the fact that email marketing ROI is much higher than other channels, you can imagine the results that may be obtained by applying some persuasion technique for the campaigns you create.
I want to share with you several tested techniques that I use, over the last four years i have been testing them, with good results both in my campaigns, as well as the campaigns i have created for my customers.
The first step: Your goal should be clear.
The theory, we all know:
Copywriting is a persuasion technique used to convince the reader to perform a certain action.
Before you write an email you should be 100% sure about what is this action. The techniques you will learn today will not work if the email you create doesn't have a clear goal.
Therefore, ask yourself:
"What I want this lead to do?"
The answers are almost endless:
I want the subscriber to read my last post.
I would like the user to register for a webinar.
I want the lead to visit my new website.
I would like my customer to answer a survey.
I just want the lead to buy my product or hire my services.
The writing approach will be totally different depending on the ultimate goal of the campaign.
Therefore, you should not create all your emails with the same pattern. It is impossible to achieve good results using the same structure and the same words to sell a product that you would use to invite the subscriber to access a blog.
The subject line of the message: the key to improving open rates. We review the inbox several times a day. All of us. Therefore, think about it, what in your opinion makes you decide to open an email without thinking, why do you don't open another message, thinking you will read it later,  or why do you mark some emails as spam?
Certainly there are many factors, but I would like to talk especially about two important reasons:
1) The user will read an email if he has affinity with the brand or person.
2) The subject line is interesting and the user decides to open it to see what it is about.
As a company, the two aspects are in your hands, but while the first will take time and a plan of action to achieve the desired goal, the second is as easy as using the right words.
Even if the user doesn't read your email, he will see it: Reason enough for it to become the most important aspect of your campaign.
6 Technical advices for writing a good subject line:
Short subjects for sale vs. long subject lines when you want to send content.
The descriptive subject lines work  better than creative subjects.
If you don't personalize it with the person's name you can save a few characters.
The subject should not be like an ad, it should not become a slogan.
The use of emoticons, superlatives and exclamations usually doesn't work.
Indirect subject lines, however, could have better open rates.
Anyway, it is not an exact science. What looks good to me may not be appealing to you. The same thing happens to your mailing list. Therefore, the secret is to test, for example with A/B tests, you can find out what subjects have better results by testing them.
EMAIL CONTENT: to create engagement.
We receive many emails throughout the day. It's a cold war between brands and professionals for a position in the inboxes of thousands of users.
If one of your potential customers decides to open your email, the user is already investing something very precious to him: his time.
To create engagement and get a loyal reader, which means you should do everything possible to show to this user that he didn't wasted his time reading your email.
If you send irrelevant content, sooner or later this user will get tired of your emails:
He will stop reading your emails> he will delete the messages> and at the end, he will probably unsubscribe.
7 keys to write the contents of an e-mail
You must use just one idea per paragraph.
Use text in bold or italics only to highlight important ideas.
Try not to use negative words, you will be better with positive phrases.
Try to convince through simple and direct sentences, don't add unnecessary text.
The ideal structure should not exceed three short paragraphs.
Numbers and data always work when you need to gain credibility.
Repeat your main idea at the beginning and at the end of the email.
More and more people are reading their emails using a mobile device, that is why your  messages should be even more direct. You should make sure that every sentence has a purpose and that all these purposes will convince the reader to click, like a page  or do whatever you want him to do.
Just as you should never send an email without a clear goal, you should not write an empty phrase. Every word must be relevant to explain your point or to show the product you are offering.
CALL TO ACTION: The moment of truth
I recommend you to be brief in your email campaigns. Not only because your subscribers  will scan the content (yes, we all scan the emails, but if the user is really interested, he will read the message, every single word) therefore it is very important to be careful when creating a call to action.
From experience, I know that trying to get subscribers to perform more than one action with the same email will have a negative impact on click rates. I have campaigns that had decreased from a 52% to 19% rate just because I tried to encourage my subscribers to do two things with the same newsletter.
That's why I say again: 1 EMAIL = 1 CALL TO ACTION.
Don't try to add more than one idea. As I said before, we must first understand what we want for this  campaign, think about it and once you know it, you can send it. Only one call to action.
8 tips for writing CTA in email marketing
Be very specific with the text of your CTA, don't create ambiguity.
If you use buttons, they work best with white background.
If you don't want to use the typical CTA, try to focus only on the benefit and try to describe it.
Explain very clearly what will happen when the user clicks on your link.
Try to use the first person, whenever possible.
Words such as purchase or book it can create rejection.
It would be better to use other words which are less aggressive, such as Get or learn.
Using 2 CTA, one at the beginning and one at the end, can increase the click-rate.
The call to action must be powerful, it must convey to the reader what he should do, so that if the user accepts, he can take the next step without any misunderstanding. Therefore, the CTA should be short, simple to understand and 100% honest.
Regarding the use of 1or 2 CTA, there are conflicting reports.
Personally, I think it depends on what you want your reader to do. If you are selling a new and complicated product, it doesn't make sense to use a call to action in the header of the email.
However, if you are sending a weekly newsletter about your blog, I can guarantee that a link at the beginning and at the end of the email can be a good idea.
There are also studies that guarantee that it is better to add a CTA button at the end of a sales email.
But as I said before, the best way to find out what really works for you is by testing different options.
Important: Don't forget the major point
I am a freelance copywriter, meaning I work with different  companies every week, therefore i can learn firsthand what are the preconceived ideas about the use of copywriting.
One of the most common mistakes is to isolate copywriting as the only aspect of the digital strategy. Customers want the best homepage of the sector, the best Corporate PDF, the BEST landing page, and of course the best email marketing campaign.
But copywriting is a part of it, you should use it with all your strategies:
-Subscription form to capture leads.
– In social networking campaigns.
-In your Landing page.
For copywriting to work, you need to have a comprehensive strategy.
It's no use to write the most persuasive email in the world if you cannot meet the prospect's expectations after he accepts to click to access your website.
Therefore, you should not just focus on writing emails to try to get high open rates. Think about all the steps the user will have to take. If you have applied copywriting when creating your campaign, the same tone and voice should be used on your landing page / blog / web section to where you will send the subscribers.
Only after that, working with copywriting together with other techniques, you will be able to improve your conversion rates and enjoy the full potential of an amazing tool like email marketing.
If you are interested in exploring more of the world of copywriting, I have a secret recipe. You only need five ingredients to create persuasive texts. The link is in Spanish, if you are interested:
Get the original link
Rosa Morel is a professional copywriter. For more than five years she has been helping companies to improve their marketing strategy through persuasive texts on her website rosamorel.com about copywriting, she adds weekly videos with tips about writing to conquer. She is also CEO of TUCCAN, the number 1 copywriting agency  specialized in tourism.
Facebook: https://www.facebook.com/rosamorelcopy
Twitter: http://twitter.com/rosamorelcopy
Linkedin: http://linkedin.com/in/rosamorel
Youtube: https://www.youtube.com/c/RosaMorelcopy