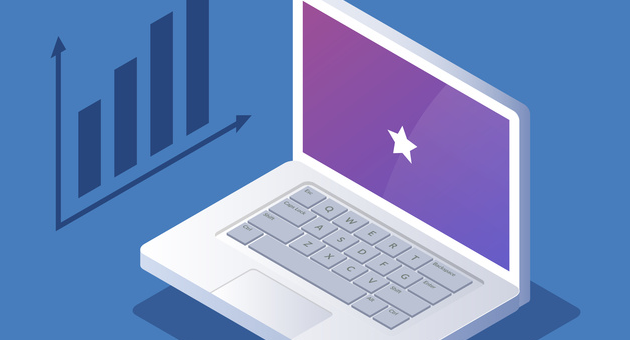 The best email marketing tips
Knowing the best email marketing tips will help you understand how to create more professional campaigns and increase your conversion rates. Read this article and boost your digital marketing strategy.
Every time I write an article, I can't stop thinking about when I started learning about marketing when the only thing I had was ignorance, and I didn't know how to figure things out for myself.
At that time I needed advice, but not too long ago there wasn't as much information as we can find now.
Especially when it comes to email marketing: one of the most powerful online marketing tools of the moment, but that, perhaps for lack of information, isn't used correctly.
It's not really surprising considering that for many people email marketing is SPAM or, in other words, non-solicited email.
However, email marketing is not SPAM: it is a marketing strategy that brings value to the subscriber, but to offer it we will have to do everything correctly.
And there is nothing better than having good planning from the beginning so users will want to subscribe to your newsletter.
You need to become your subscriber's best ally.
They need to know that your emails are relevant, that they can learn something new when reading your messages, because if they think that you just want to sell, you're not doing things the way you should.
That is why it is so important to know the most relevant email marketing tips to your strategy: because this will help you create targeted email campaigns.
· Email marketing: much more than a digital marketing strategy
Before presenting the best online marketing tips, I would like to tell you the following: Email marketing is much more than a digital marketing strategy.
In fact, if you think it's just a strategy, you probably will not get the best results.
Among other things, because people are not part of a strategy, they have feelings and emotions.
And, if you follow these tips correctly, you'll be able to:
You can connect with your subscriber
Your subscribers will follow your brand
They will trust you and request your help
They will be interested in participating in your promotions because they will consider them essential for their lives
In short, people working with email marketing are seeking to retain the subscribers.
I'll tell you something very clear: The simple fact that someone has signed up for your newsletter is a very an important aspect, because not everyone is willing to accept to start receiving emails from a company.
However, having many subscribers doesn't guarantee success, much fewer conversions.
That is why knowing the best email marketing tips is so essential. I think now this has become clearer, right?
Also, nowadays without good planning, you are wasting time and money.
You can't imagine the money you can earn if you follow the correct techniques when planning your email campaigns.
You would not be the first entrepreneur, nor the last, to use email marketing as your primary source of income, increasing your sales by sending newsletters to your subscribers.
A clear example would be Frank Scripcion who, through his list and the info product he created, he is earning more than 40,000 euros per month.
Yes, it sounds crazy, but it's true.
Imagine a large corporation with a well-defined strategy. Can you imagine the money they're making each month?
Of course, making 40,000 euros per month as Frank Scipion does is very difficult as well as getting the same profits from big business is almost impossible, but you would certainly like to be part of  the entrepreneurs who make money with their list of emails, wouldn't you?
If your answer is yes, then it is time for you to know the best email marketing tips, will you keep reading this post?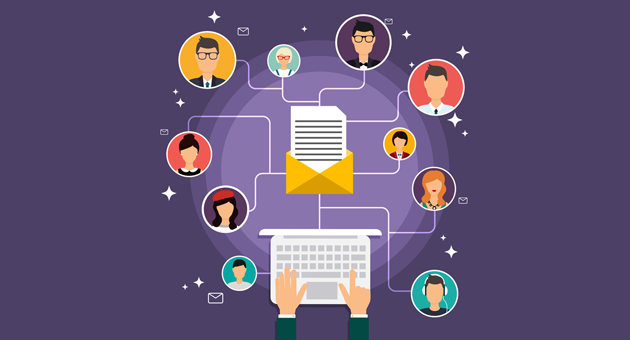 · The Best Email Marketing Tips You Should Know
Before giving you the best email marketing tips, I want to clarify a critical concept: if you don't use the appropriate copywriting techniques, you will not be able to get good results.
Copywriting can be used for persuading and therefore facilitates your task, when you are trying to find and attract the ideal customer, which means you can write the message that subscribers need to read to feel completely secure that your product is the option they were looking for.
Therefore, copywriting and email marketing always work together, these techniques should be studied carefully.
That said, I will give you the best email marketing tips:
► Create a subscription form
If your subscription form doesn't catch the attention of visitors, they simply will not sign up for your newsletter.
It's a shame, but this is the truth.
It is not that they have no interest, simply often they don't realize that they have the option of signing up for your newsletter, because the form isn't in a privileged place.
That's why it's so important to create flashy signature forms.
To do that, if you are working with WordPress, I recommend using Thrive Leads, as it has templates for creating spectacular forms.
It's a paid plugin, but it's worth buying it, especially because it offers direct integration with Mailrelay.
► Offer something in exchange for the subscription.
I'll be honest. To attract subscribers, they need to trust you, but they will not subscribe if they won't get anything in exchange for the time they spend subscribing to your newsletter.
Think you're asking for something very personal: the visitor's email, so you need to offer something even more valuable in return.
An exciting alternative is to offer some free product or service.
It doesn't matter if it is an ebook, a free course, a guide or another gift: the point is that you have to offer something related to your business, that you know will be relevant for your visitors.
If you persuade them in this way, they can become potential customers, because they will be interested in your brand more than ever.
Many companies and entrepreneurs have left this option aside.
However, it is vital, among other things, because that proves that you are a serious professional and your site is 100% secure.
So the number of subscribers will increase.
► Welcome your new subscribers
Your work will not be finished when a visitor subscribes to your newsletter. In fact, it is just beginning, as you still have a long trajectory where your mission will be to discover the tastes, concerns, and needs of each subscriber.
It's time to make him see that you are willing to help him and that your mission is to offer him relevant content.
If when a new customer signs up, you don't send an email even to welcome him, how do you expect them to engage with your brand? They won't be interested if you only send them emails selling products. Some of them could end up buying, but in the long run, you will probably start losing subscribers.
So don't be afraid and send a welcome message to your new subscribers.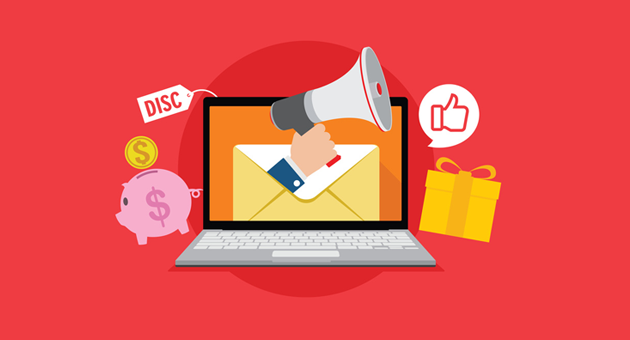 ► Create relevant content
At the beginning of the post, I mentioned that a large mailing list doesn't guarantee success or conversions.
If you don't know what your contacts want to receive, your email campaigns will not work.
On the other hand, if you know them, you can offer them the content of interest. But how do you know what they want to consume from your site?
One of the most extraordinary ways to discover that is by targeting your subscribers.
This way, you will know exactly what they want, and you will just have to dedicate your resources and start creating the content you know many visitors are interested in reading.
Also, this strategy can help you to make more money, because each product or service you create will be offered only to subscribers who will be interested in buying them, which means that they will be  much more likely to become customers.
► Create engagement with your subscribers.
There is nothing better than engaging with your subscribers because, in that case, you can start building a closer relationship with them.
Your subscriber has to feel that he can count on you and that you correctly understand his needs.
Don't sell, offer help and you will make money.
► Keep a weekly publication schedule.
If you want your subscribers to start trusting your brand, you need to demonstrate that you deserve their confidence. One of the best ways to do that is to offer weekly content with a publishing schedule.
This way, they will know when they will receive the next content, which will generate expectation and engaged subscribers.
Of course, it is recommended not to bombard the subscriber with multiple emails, because your posts could be considered SPAM and your strategy would fail.
Therefore: publish weekly, but don't overdo it.
Find the perfect balance and improve your conversions.
► If you have nothing to say, don't send anything
When you have nothing relevant to say, don't send an email just to say hello.
Because you would not be contributing something relevant and therefore your subscribers could lose interest in your next emails.
Whenever you get in touch with them, they should be sure that you wouldn't be wasting their time, that what you have to say is unique and essential.
I know that I am contradicting what I explained in the previous section, but for these cases it is better to wait until you have something important to say.
► Run tests
Before sending an email to your subscribers, I recommend that you run tests.
This way, you will know if you have made any spelling mistakes, if you didn't express yourself correctly or if you just forgot some vital detail for the message to be correctly understood.
Also, this test will help you see if the email is correct or if the message would have to be changed.
The point is to provide value at all times and pay attention to all details, because small things can make a lot of difference in the result of your campaigns.
If you send emails without a previous test, you may lose subscribers and damage your sender reputation.
And now my question is: is it worth investing in testing and increasing your conversion rates? Or do you prefer to skip this step and stay the same or, in the worst scenario, lose potential in your email  list?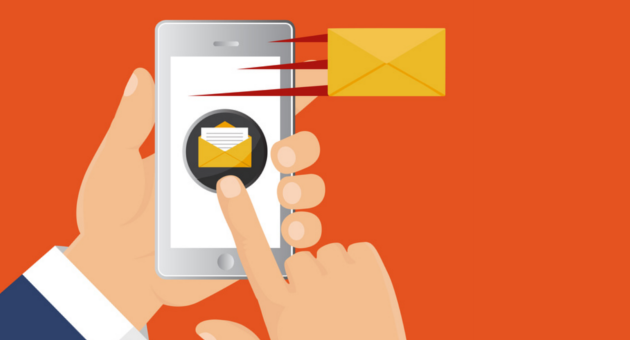 ► Don't forget the mobile devices
Currently, mobile devices are one of the essential add-ons for most of us. And in marketing, you should consider that when planning a new campaign.
Among other things, because if users are using their mobile phone to search for information, you should offer this information easily, so as not to lose visibility.
If your message format is not mobile-friendly, your subscribers won't be able to read your emails and therefore may decide that it would be best to unsubscribe from your newsletter.
Also, it is critical to work with responsive templates when creating your newsletters, that is, you should always work with newsletters adapted for mobile phones.
That is a crucial point. So keep that in mind, okay?
► Review the results of your campaigns
The last tip on email marketing I would like to give you is vital.
You should review the results of the campaigns you are creating, to see what is working and what needs to be changed.
You may think that everything is going well, but maybe the results are not so good.
That's why it's so important to analyze the results: As this will allow you to make changes that will ensure the success of your email marketing campaigns.
As you can see, email marketing is not just about sending emails to your subscribers.
You will have to understand your subscriber, analyze the situation and think about new ways to innovate and drive conversions.
With the email marketing tips, I have offered, if you follow them correctly, you will get incredible results.
Do you recommend any other tip?