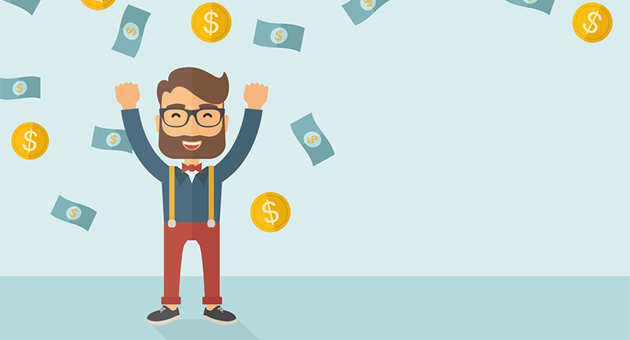 How to make money with email marketing?
Would you like to know how to make money with email marketing? Are you one of those entrepreneurs who want to exploit your database? In that case, I'll give you some suggestions that certainly can help you make money from your email campaigns.
It is not surprising to read on numerous blogs that email marketing is necessary for your business to thrive and grow.
In fact, it may seem contradictory, because in some ways we have the feeling that we are bothering the user in every email that decide to send him.
In fact, most of these emails can be considered as SPAM because of the fact that they don't offer value to the users.
And, to be honest, the big problem with this strategy is that most of companies think sending a newsletter is unnecessary and will not help to increase sales.
But you should not believe that.
Sometimes, what you think that will not work can actually be a good strategy; Some people just focus on their own experiences  to form an opinion about a subject, without trying to know what actually went wrong and  how they can improve.
However, creating a good email campaign is not only mandatory, but it can also bring benefits to your business that, on another way it would be impossible to get.
And when I talk about business, it could be an online store or a Blog, because as you can see if you are looking for information about methods to make money with these pages, you may have noticed that there are an infinite number of alternatives to Achieve this goal.
Also, if you look closely at these successful Digital Businesses , they are all using strategies to make money with email marketing.
So if your email marketing campaigns are not offering the results that you would like, you should ask yourself, why most entrepreneurs and companies use this type of strategy in their email campaigns?
Well, basically, because they can make money from email marketing.
It is not an exaggeration, you can make money with email marketing if things are done correctly. It's all about knowing what to do for the magic of this marketing strategy to work for your business.
The famous phrase "money is on your subscriber list" is one of the absolute truths of the internet. In fact, probably without subscribers, the vast majority of online projects would not work.
To give you a clear example of a successful email Marketing strategy, we can think of Franck Scipion: One of the most experienced bloggers in this area that is making, literally thousands of euros every month.
However, I can understand you.
You are probably working on your own strategy, but it may be that it is not giving satisfactory results.
If this is happening to you, don't despair, it is normal, since you need to take into account many factors so that you can make money with email marketing.
And, certainly, you are not familiar with most strategies  or could not use them to get good conversions.
No matter what your case, I'll teach you how to make money with email marketing.
But I don't want to just explain the methods you can apply to make a profit with your campaigns, i will explain all the steps that you will have to follow to reach your goals.
Are you interested? Do you want to know all the steps you need to follow to Make Money With Email Marketing? In this case, please make sure that nobody  will bother you so that you can pay attention to all the information of this post.
There are some  steps to be considered before you can make money with email marketing
It is normal to just think about how to make money from email marketing. But of course, if you have not been successful so far, it is because you have done something wrong.
For this, as explained before, it is necessary to take into consideration many things.
Among them, we can find:
Having a professional page (with hosting and domain)
An attractive and responsive template
Creating a community around the project
Creating a Fanpage
Making online advertising campaigns
Creating a landing page to generate conversions
Having an attractive opt-in form
Creating a good product or service that will be offered to users
This, at first glance, seems very simple to do, but it is not so easy, especially if you have never had an internet business.
But don't worry because I'll explain all the steps, so that you can understand them and start working:
Creating a professional page
For your email marketing strategy to be successful, you should have a professional page.
In fact, you need to search for a hosting, buy your own domain and work on a good platform.
I'm aware that many people use Blogger or other similar platforms, without domain or hosting and there are some cases where the webmaster can make some money with them.
However, I recommend WordPress.org, because, from my point of view, it can be adapted for any type of professional project.
But why work with a web host and buy a corporate domain?
Well, for these reasons:
Data storage in a professional manner
You will have support for all problems
You will be sure that your project is 100% yours.
You can customize your domain
If we focus on this last point, having your own domain can make the difference between having a respected project and a project that will not get results and will not bring profits for its creators.
Between the hosting and the domain, you can pay around 50 euros per year. It is not that expensive. You should invest to get  good results.
Installing a professional and responsive template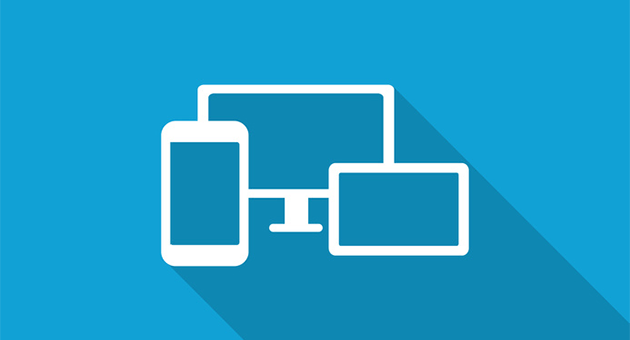 The phrase "an image is worth more than a thousand words" makes a lot of sense.
As human beings, we are visual and emotional. We need to see and like what we see.
This means that if you see something that you like, it will generate positive emotions. And this can generate more confidence, ideal for capturing subscribers and making money in the future.
Nowadays, there are many free templates that really are aesthetically stunning. However, it is highly recommended that you purchase a paid template.
Basically, because these templates have open source code and you can customize them, in addition to having technical support, if you need it, also, they are  prepared for improving SEO and the results of your campaigns.
Remember that the template must be responsive, to be adapted to mobile devices.
Important
It has been shown that users increasingly use their cell phones to search for information on the Internet. If your website is not responsive, you will lose visibility and you may also be penalized by Google :.Not recommended for your interests.
Creating a community around your business
To create an effective strategy, you need to have an active community for your digital business, both on social networks and on your Blog or website.
But how can you create a community for your digital business?
In fact, it is one of the most difficult aspects to achieve and certainly it will take some time to create a virtual community.
The key is to add value to your content.
To be honest, this definitely makes the difference so that you can increase your virtual community.
And when we talk about adding value, this means creating original content, to help all users who are interested in your product or service.
In addition, persuasive writing also plays an important role, because you should try to get users to understand that they need what you offer, but above all, users should feel identified with the brand.
If you can do this, you will already have half way done, because you will start to have recurring visitors in your digital business.
If you can't convince with words, you can hire a copywriter. It is necessary to invest, it is true, but it can help to increase your conversions and, of course, your subscriber list.
Creating a Fanpage
Many users who want to have an internet business don't understand why it is necessary to have a Fanpage.
This is because many users believe that Facebook can only be used for sharing photos, videos or comments with friends.
However, this social network is a gold mine for entrepreneurs and companies, because they can find potential customers.
Thousands of people may be interested in what you have to offer, and indeed it is more than proven that you can get new customers and of course, make money using social networks.
If you have a Fanpage, you can find more potential customers, in addition to being able to advertise your content to more people that may be interested in your products or services.
In addition, it's a way to build a community around your business in a natural way. Don't underestimate the power of Facebook.
My recommendation
No matter what type of business you are creating, you must have a Fanpage.
Making online advertising campaigns
In this post we talked about SEO previously (remember that we explained that WordPress is ideal in this regard).
Having organic traffic is important to attract quality visitors to your web site. However, a good SEO strategy takes time to ring results.
Note that:
It is estimated that it takes up to 3-6 months for organic visits to make a difference in your marketing strategy
Probably you don't want to wait so long to get recurring visits  to make money.
In this case, you need to do an online advertising campaign.
There are several platforms that offer this service, but the most important ones  are:
Facebook ADS Facebook
Google Adwords  Google
Both platforms are very good, but Facebook offers advertising campaigns with much lower prices.
To give you an idea, you can increase your likes in your fanpage through advertising campaigns, among other things, as you can see in the next few paragraphs.
Having a landing page (or several)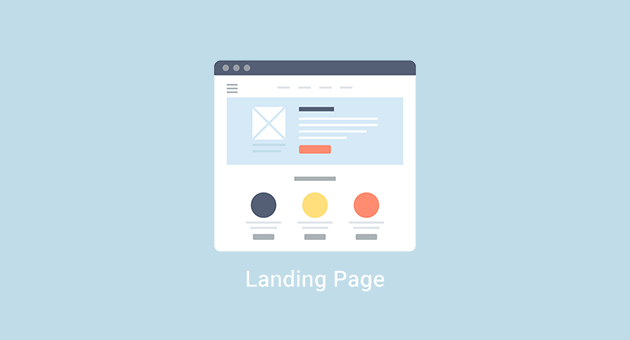 It doesn't matter if you work with products or services, you need to have landing pages for conversions.
And to get these conversions with a landing page, you will usually need to send newsletters to these subscribers.
So that  you can understand better: the landing page is important so that users who are interested in what you have to offer can Sign up to receive your newsletters.
It is important that your landing page uses a powerful, compelling and persuasive message. If you don't know how to do this, you can hire a copywriter to create the texts for your landing page.
However, if your project is new and nobody knows about it, how can you get conversions on your landing page? Well, you would need to create an ad campaign (ads on Facebook or Google Adwords).
So, if you do things correctly, you will start increasing your mailing list  exponentially.
Creating a flashy suscription form
We are now entering the key point of the strategy, this can make the difference between really succeeding and making money with email marketing or wasting time and money, if you don't have a correct project for your campaign.
It is not enough to create a subscription form and ask visitors to sign up; This is already done by most companies.
You should convince the user and with an attractive and professional opt-in form, you can do this.
In Mailrelay you have a multitude of options to create a professional subscription form, but I recommend you download a plugin called Thrive Leads.
Nowadays, it is the best plugin to capture subscribers and it is 100% compatible with Mailrelay, so you can create campaigns in just a few steps.
I'm not the only one who recommends this option, many bloggers are getting great results with this plugin. As this plugin offers direct integration with Mailrelay, you only need to enter your account URL  and other basic data to start using the plugin.
However, to get subscribers you should offer something in return. A good idea would be to offer a course, an ebook, a T-shirt; The options are endless.
The product or service you intend to offer
You should know exactly what you want to offer to make money with your email marketing campaigns. In the case of services, you don't have to worry, because you already know what services you can offer your visitors.
However, if you are creating a new product, the task can be more complicated, because you will have an infinite number of alternatives to make money on products.
What is most often done to make money with this system is:
Start working with affiliate products
Offer products from colleagues in the same niche (using affiliate links)
Create and offer infoproducts
Every day, many website administrators make money with their mailing list, advertising and selling affiliate products or their own products.
However, for this to happen, you should keep in mind some aspects:
You have to know your audience
Target your subscribers
Provide the products they are looking for
This aspect is quite simple; With Mailrelay you can create autoresponders and send multiple different campaigns, to help target your subscribers, so that you can offer specific products, that they may find interesting, so that you can make money with email marketing.
If you don't know how to target your subscribers, on Mailrelay you will find a lot of posts that can help in this task. Read the articles and start making money.
Opinions
Surely you may think that everything I have explained may not be true, because deep down they are just words.
However, I want to show you that the data is real and for this, nothing is better than seeing the opinions of different experts in digital business.
If you are still thinking that making money with email marketing is impossible, read the opinions of Javier Elices from Monetizados.com and Dean Romero from Blogger3cero.com who accepted to help with this post:
Javier Elices
It's easy to confirm the claim that you can make money with your mailing list, just think logically.
Here we can combine two factors:
Email as one of the most intimate doors you can use to contact  a potential buyer.
The fact that this person has already trusted you when the user accepted to subscribe. If he registered on your database, he will be at least interested in your proposal.
But that doesn't mean you can use any strategy. You need to be aware that in order to get new subscribers, you need to have something to offer to these visitor.
And users get hundreds of commercial emails a day, so Be careful that your newsletter is not just another message that the user will delete.
You would always open an email from your brother / sister or from your parents, isn't it true? You need to show your subscriber that he can trust you and so he will open your messages.
This can only be achieved if the user trusts you. If he is in your inner circles. If he considers you a friend.
Try to help him solve his  problems.
Make everything possible for him to see you as a person and not just like another seller.
Make him feel identified with you, showing that you know things to help him.
All this can be achieved with the magic of email marketing, just create an attractive message for these people who trusted you and have joined your community and are receiving your email campaigns.
If we go into more technical details, plugins like Thrive Leads, already helped me a lot. And not only to create professional opt-in forms, but because it helps to create a personalized message for the visitors.
However, you should do your best not to irritate your visitors, by trying to force them to  register, asking him to subscribe so many times, that he will only leave the website.
Have you ever thought that you could send a  personalized message only to people who have subscribed to your mailing list, but did not confirm the subscription?
This can be done with Thrive Leads in combination with an email marketing platform such as Mailrelay.
Put yourself in the place of the person to whom you are sending the email:
What would you like to receive? What kind of content would you like to read?
With this, you will know which path to follow to help your subscribers by providing information they need, so that when you have a product to sell or a service to offer, these users will want to read your message.
Dean Romero
I am a strong defender of email marketing as one of the best monetization techniques across the blogger ecosystem, now and in the future, as this strategy only tends to deliver better and better results.
Email marketing campaigns are the best channel for you to send your message to hundreds or even thousands of people if you have a subscriber list large enough, which, in turn will allow you to advertise your product to a large number of people simultaneously.
This translates into "bulk" sales when you have visitors who follow your blog, who open your newsletters, who are interested in knowing what you are offering.
In my particular case, through email marketing I already earned about 4,000 euros in profit after creating a targeted email campaign, to sell a product that was of interest to my subscribers.
In short
If you follow my advice and pay attention to the tips from the two experts in online business, it is a matter of time until you start earning money with email marketing, using your subscriber list.
Now you just have to start, work hard, be patient and make money.
I hope this post has been helpful. Leave Your opinion in the comments.
Let's work!