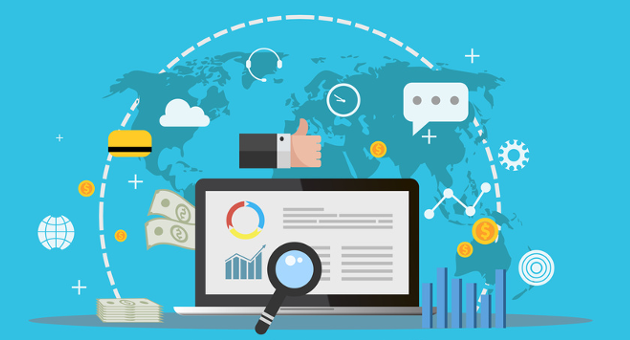 What is remarketing and how does it work? [Types and examples]
If you want to create a commercial website, the concept of "conversion" will be one of the top priorities of your business strategy.
To convert visitors into customers, you will need more than a beautifully designed website. You will have to spend money on paid ads to attract visitors, but you'll also need to work on remarketing actions, to try to convert users who already know your site.
Actually, SEO experts are more than accustomed to seeing cases where new visitors' web traffic has a very low conversion rate. These statistics have a simple explanation.
Not everyone who visits your website for the first time will buy from you. If you don't take care of fundamental aspects to offer a good experience to your visitors, it will be harder to convince them to trust you.
While it is true that the Internet offers us all the tools that we need to make lots of money, we also need knowledge and, above all, to know what path we should take to reach our goals. Think about it:
Your website is a digital showcase and therefore it should convey a true image of what your company stands for.
Your content should include keywords based on the searches of your target audience.
All of your online communication strategies should include different phases that your visitors will experience before they become your customers.
In this sense, I'm going to talk about remarketing today, as a strategy for reconnecting with your visitors and thus take full advantage of the money, you've invested in SEO or online advertising (among other things).
Before we talk about strategies, we will answer what remarketing is, what are all its advantages, how you can apply it according to the tools you are using to advertise online and finally some successful cases, so you can see that all of this really works.
· What is remarketing?
Although with the introduction I've already gotten far enough, here I want to give you a more precise definition of what remarketing is:
"Remarketing is a series of actions or techniques for highly effective marketing campaigns that you can use to boost your conversion rates. This is achieved by creating targeted ads to an audience that has already interacted with your brand, such as a visit to your website, a download, or a subscription."
If you understand this concept, you will see that segmentation is critical to achieving results, and that means that you will have to adapt your digital marketing strategy to separate your leads according to their behavior.
Something you should know, and that I'm already applying to have my Blogs is that from May this year things are going to change a bit about the treatment that we must give to databases and to the data of our users.
And why do I want to tell you about it? Well, in May the new GDPr, created by the European Union, and among its particularities there is one that affects us if we want to do remarketing legally.
According to GDPR, you can't do remarketing actions and send e-mails to recover abandoned carts or offer new promotions unless the user have given their prior consent.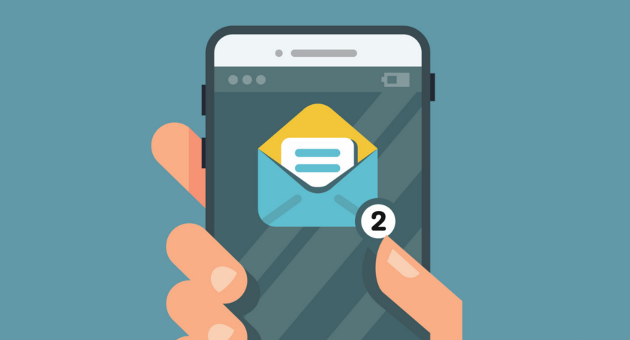 · Advantages of doing online remarketing
Leaving aside the legal aspects, let's talk about the advantages of working with remarketing strategies. We can use remarketing techniques for better results in targeted campaigns to sell to users who already know our brand.
But not only that, in addition to increasing the sales rate by converting a higher number of users on clients, you can achieve these goals spending less money.
This all sounds great, don't you think? But what if I told you that remarketing has many other benefits based on targeting your leads?
Analyzing the behavior of your visitors and applying these techniques, you can improve aspects like:
The memory of your brand in the mind of the digital consumer.
The creation of a personalized audience to impact with the perfect promotion.
The ideal frequency for approaching users without overdoing it.
Optimization of KPIs such as CPC, cost per ad or impression.
The implementation of other complementary actions, such as cross-selling.
· The difference between remarketing and retargeting
In fact, there is no big difference between these concepts when we refer to online actions because remarketing also shapes actions taken in off-line strategies.
So we could say that remarketing is a broader concept that incorporates retargeting, but we could use both terms to talk about remarketing strategies.
If you are looking for the definition of retargeting online, you will find very similar descriptions that suggest its usefulness for attracting specific users who have already interacted with your brand, through cookies, a tag or pixel inserted in a website.
"At the online level, working with retargeting or remarketing is equivalente to advertising online by targeting potential customers."
In other words, both concepts refer to advertising oriented to a personalized audience that already has a certain interest in a brand, product or service.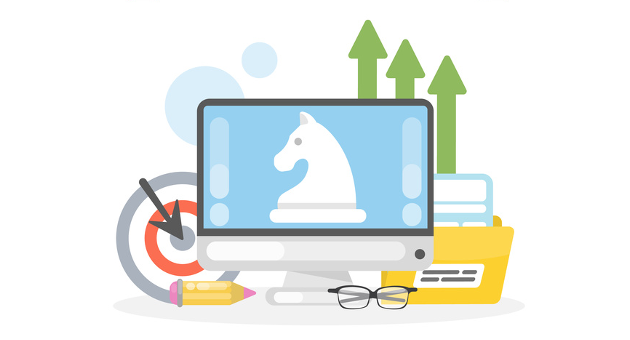 · How does online remarketing work?
Although in the previous paragraphs we have already talked about the advantages of remarketing, there is something even more critical. We need to know the different tools available to advertise online. There is a large variety of free and paid resources, with more and more options for creating successful strategies.
For this reason, and for you to understand how all this works, in this section we are going to see the most used tools on the Internet for remarketing campaigns, as well as some real-life examples of success stories.
► Remarketing Tools and Features
Remarketing helps us to "reach" people who already visited our site through ads. And this is possible thanks to popular tools like Google AdWords and social networks, although we can do it following an email marketing strategy (having requested the express consent of the subscribers).
While Google Adwords is not the only tool developed for this purpose, it is one of the pioneers because it was designed to work with:
Display Remarketing or for users who have already visited a website.
Dynamic Remarketing for those who have abandoned a cart and previously visited a specific product page.
Remarketing for certain keywords.
Remarketing of YouTube video displays.
Remarketing to impact target audiences similar to those that have already interacted in the past.
We can find the "Remarketing" option in Google Adwords after we have selected the audience type for our ads in the "Audiences" section, clicking on "Edit audiences."
Little by little, social networks are starting to include these types of options on their platforms to create social ads campaigns. For example, we can launch remarketing campaigns using:
AdWords ads.
Facebook Ads.
Custom publics of Twitter ads.
With either of these options, you can create your ads based on different goals and the type of user you are targeting. For example:
To promote your product or service for people who have visited your site.
To sell to people who were ready to purchase but abandoned the cart for some reason.
To promote products among people who have already signed up for a newsletter.
To increase the number of updates or purchases on an app among users who have already downloaded it.
Also, for those who work with e-commerce, when remarketing is a highly effective technique, you can create lists from:
Users who have visited certain product catalog details.
Users who have added or deleted cart products.
Users who applied discount coupons.
A good remarketing case study for an e-commerce would be a campaign, designed using data from the cart track, which would combine the use of the Google AdWords and Google Analytics tools. This would allow  us to:
Analyze and know the rate of return.
Detect what is not working on our site.
Act on the conversion funnel with effective practices.
If the e-commerce is not running remarketing campaigns, each user (who becomes a customer or not) browsing the store, will not see any ads after leaving the site.
However, thanks to online remarketing and the inclusion of cookies in browsers, these users can continue to receive advertising with offerings related to products they already visited, increasing considerably the chances that they will buy.
Well, so for all this to be possible, you must have in this e-commerce, the corresponding html code or HTML tag to apply the appropriate cookies.
Before concluding this point, I need to explain to you that Facebook Ads and Twitter ads also offer remarketing tools.
For example, in the Power Editor of the Facebook Platform in the "Audience" section, you can find the diferente options for creating a custom audience.
We can create remarketing campaigns using:
Customized and dynamic public ads on Facebook. You will need to include a pixel in your target site or install the SDK Facebook in your app. You may also need to know in depth how Business Manager and its product catalog work.
Personalized Twitter audiences. You will have to set up tracking of a list of Twitter users who visited your website by adding a conversion tag to your site. These lists allow you to send personalized messages using Twitter Remarketing campaigns.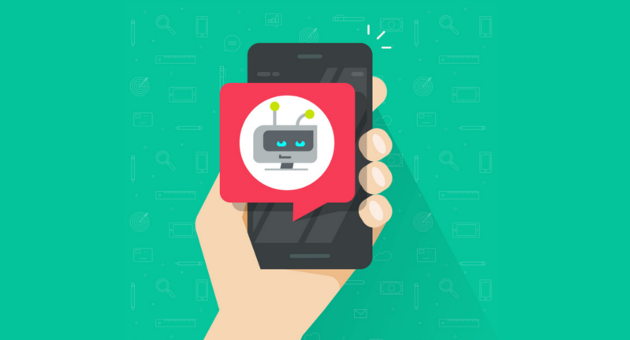 ► Examples of remarketing campaigns
After so much theory, and as a promise is a debt, it's time to talk about some real examples of companies that have implemented remarketing actions in their strategies.
In fact, they were so successful, that you can find them on reviews about remarketing campaigns on social networks. Let's see them!
> Dynamic ads for travel agencies
Meliá or Cathay Pacific Airways are some of the companies that Facebook highlights on the success stories page with dynamic ads for the tourism sector.
Creating a campaign based on this type of ad allows these companies to increase the chances of visitors who are planning their vacations to select their services.
The case of Meliá is a faithful reflection of this because using Dynamic Ads; their online advertising campaigns made 6.7 times more money than with other traditional remarketing actions.
And how did they achieve these results? Well, showing ads to offer hotels for customers from different target regions, with the best messages for each one, according to their interests.
This is something they had never done before, as they traditionally displayed ads based on destination, but using dynamic ads, they were also able to show different hotels according to the needs of each client.
> Customized publics for the fashion industry
Iclothing, an Irish women's fashion company, is a great example of the correct use of remarketing campaigns on Twitter. They talked about their experience with this kind of action, showing statistics and actual data for each action.
The key to iclothing's success is not just having a powerful business model, but also in engaging in profitable collaborations and working hard to reach their marketing goals.
Using Twitter's personalized public, this company was able to create very effective campaigns targeting just Irish women who are interested in fashion.
And how did they achieve that? Well, they created campaigns on Twitter Ads with custom tags and different photos to impact users who have abandoned a cart or visited the site but didn't purchase any product.
Thus, the predisposition of this female audience to make a purchase ended up being positive in a good number of cases. And with that, I would like to finish this article about remarketing campaigns on the internet, but first, I would like to ask your opinion on this topic.
Have you ever applied remarketing techniques in your campaigns?