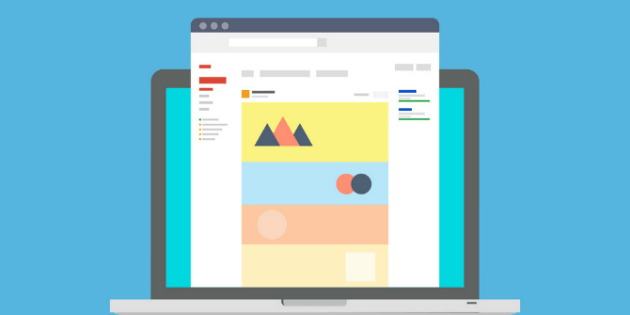 Design Programs Similar to Photoshop: The Value of Visual Content
Certainly more than once you wanted to include an image in your online content, but you didn't find exactly the photo you were looking for. This situation can occur in different scenarios, either when  we want to post new content on our social networks, on our website or in the newsletter we send periodically.
For those of us who are not professional graphic designers, but are working with digital marketing, it can be very difficult to generate visual content and edit images with Photoshop without having more advanced knowledge to work with this software.
Knowing and dealing with different design programs will allow you to improve your content on any online marketing channel.
Nowadays, you don't have to be a designer to edit images, as there are many alternatives to Photoshop and other programs in the Adobe package, for creating professional designs.
So that you lose the fear of working with design and start creating your own visual content, in this post I want to explain:
Why you should give importance to the design of your digital content.
Why Photoshop is so popular.
Other very useful design programs for those who are not designers.
· Why bother with the design of your content?
A priori, managing any design software can seem like a daunting task.
If you've tried using professional design software but you don't know how to use the resources available, you understand what I'm talking about, as this experience is very frustrating, and in many cases, we end up giving up.
Creating visual content is not as difficult as it sounds, but you will have to select the best design software for your needs.
Using the best words to explain what I want to say is vital, but if I don't select the best image to illustrate this content, my articles won't be as relevant as they could be. I would like to give you five reasons why you should work on creating visual content for your online business:
1) It will be easier to remember
According to studies, 90% of our memories are based on images and only 10% in the written or spoken word. If we apply this idea to
our marketing campaigns, we can assure that the graphic content will be much more memorable than the texts.
Therefore, it is imperative that you begin to include quality images related to your brand in your publications on the different channels you are using.
2) Promote engagement
Both the photographs and the infographics, the graphics and even the GIFs, make users interact more frequently with your content.
Your audience will like this content more, and therefore, they will be more willing to follow your instructions, promoting engagement with your visitors.
3) It will be easier to understand the text
It will be much harder to assimilate content when you use only text, (sometimes due to the vocabulary used, or because of the complexity of the concepts).
Therefore, consider using graphic content as support to help the readers to better understand what you are trying to explain.
If you edit your image with the correct elements, you will be generating an association with your brand. So when your content is shared, users will be able to identify who created it.
You can do this by always working with the same color pattern, including certain elements within your images, with a typography style easily identifiable, or adding elements that are representative of your brand.
5) Attractive visual content can differentiate you from your competitors
If, in addition to using graphic content, you customize it and edit it with design programs, the result will be fantastic! You will stand out from your competitors not only by your content but by the way the information is presented to visitors.
Think that, after all, companies belonging to the same industry will deal with very similar topics, so it is essential to find ways to differentiate yourself from other brands that work with products or services similar to yours. Creating visual content will be vital to start creating the visual identity of your brand.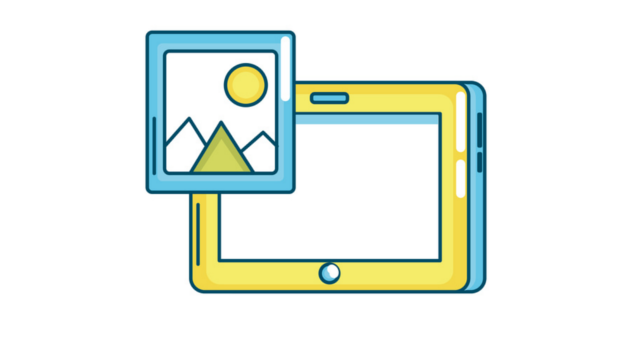 · Why do all designers use Photoshop?
This is certainly not new to you, because if there is a design software that is used par excellence in many design and marketing departments, it is Adobe Photoshop.
But, do you know why so many people like working with this software? For me, fundamentally due to its 4 main characteristics:
Compatibility: Photoshop is compatible with all the main operational systems, so you can work with it from any device and expect the same quality.
Quality: It allows designs for all types of online channels, for printing and many other alternatives, always with the highest quality.
Adaptability: Over time, Photoshop was adapted to the needs of users and Adobe has been offering more and more customized tools for each type of project.
Extensions: Without a doubt, the most attractive part of Photoshop is the possibility of working seamlessly with the other tools in the Adobe package without having to install third-party programs that may be incompatible.
Despite all the good qualities of Photoshop, the truth is that it isn't a tool that can be used by everyone since it is an expensive software and requires more advanced knowledge to take advantage of all its features.
This is why many entrepreneurs and small businesses can't work with this software. Some of them don't have any money available to buy a license or to hire a designer with enough knowledge to use it.
If this is your case, or you are just beginning to create your marketing campaigns, I recommend that you continue reading this article because I have the solution for you!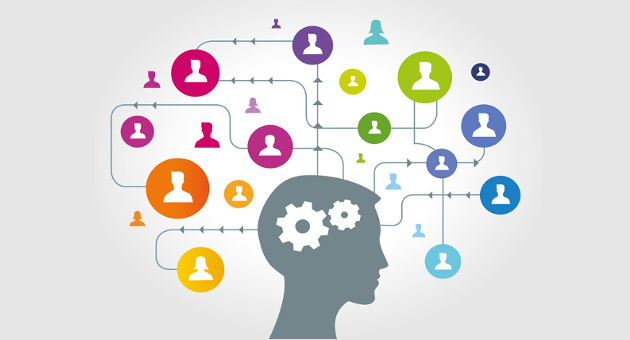 · What design programs can we use?
Currently, with the Internet and social networks, we have a plethora of tools, platforms, applications and design programs for developing our own projects without having to be a PRO.
Many of them are direct competitors to Photoshop and require a vast knowledge in graphic design. But you don't have to worry! There is also a wide variety of tools, applications and online platforms for users who are not professionals.
Online tools and platforms
The simplest thing today, if you are not a designer, is to resort to online tools and platforms because they don't require installation and are available anytime from virtually any device.
They are usually very easy to use, although they require a good Internet connection to work properly. The downloaded file is not always of the highest quality, but it is usually more than sufficient for blogs or social networks.
It is one of the most popular online tools amongdigital marketing professionals. I love it because it offers:
A wide selection of predefined templates and designs.
Good graphical results (even for those starting).
The ability to share templates and spreadsheets with other colleagues.
It is quite similar to Canva, but varies in interface and variety of models. It is more limited regarding formats, but the options available were much more developed.
We could say that both tools are complementary, so I recommend you use them in combination, either with a free or Premium account.
It is one of the most innovative of the Adobe programs and personally one of my favorite tools. It also has predefined designs, but it works differently.
Without having any idea of graphic design, you can get impressive results if you let yourself be guided by the software recommendations.
You can directly download your files in the ideal sizes for each channel, since Spark already has this information stored in its software.
Picmonkey is a more complex tool than the previous ones, but it also offers many other options for editing your graphic content.
It is not as advanced as Photoshop, but it is not a very basic software, as it has several features that you can't find in many other programs.
Although a priori it looks similar to Photoshop, in fact, its functions are much more limited. However, it allows you to retouch very well an image, resizing the file, and even working with multiple layers.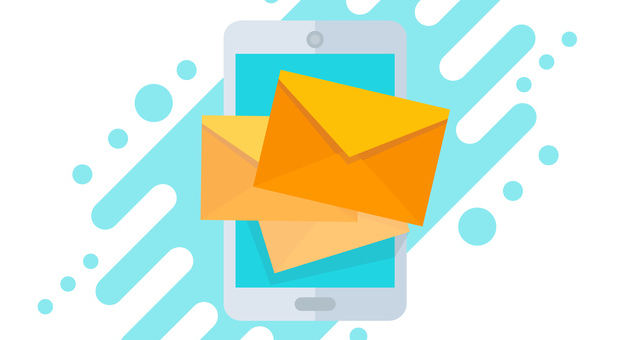 Design apps for mobile devices
Although it seems impossible to work with an image file using a mobile device, yes, there are applications adapted for small screens. This is fantastic, because we can create and edit images using our phone.
Of course, these applications were not designed for working with complex tasks, but they are the ideal solution for when you don't have access to your desktop.
The vast majority will help you create content for social networks, but there are more sophisticated options that allow you to edit content for your email marketing campaigns and even for your blog or your website.
► Adobe Photoshop Express (iOS/Android)
Although it is a tool that belongs to the Adobe package, it is not as complex as the full version of Photoshop.
Its handling is extremely simple and allows, for example, to eliminate red eyes, include text in images, use filters, add or change colors and much more.
► PicsArt Photo Studio (Android)
It is a very simple tool with many filters to optimize your images. It was created to edit attractive images with many effects, but it also allows you to make simple collages and retouch your pictures.
► Photo Editor Aviary (iOS)
It is a very complete application that allows you to edit screenshots, recent photos, image galleries and more.
The internal tools available in this application are incredible and, in fact, as you begin to explore all its options, you'll discover new features that will allow you to evolve further.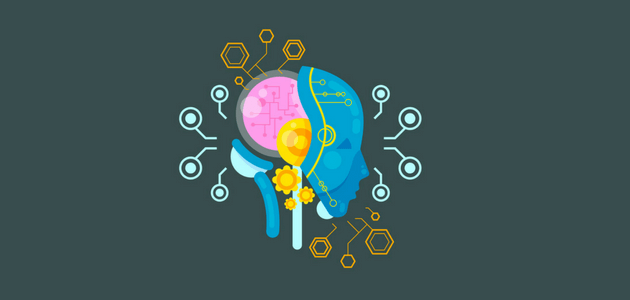 Other design programs for non-designers
If you are looking for something more professional to edit your graphic content, you will need to install a software on your computer.
You should keep in mind that no matter how intuitive they may be, they will be more complex than the tools we've seen until now. However, you will have much more advanced features, and the result will be much better.
The learning curve in these programs is larger and perhaps you will need to spend more time learning how to manage them, but soon you will see that you will have a whole world of possibilities to explore.
You may have heard about this image editing program, because it is one of the most powerful competitors of Photoshop and an open source software.
It is a very good design software, although it is not very intuitive. However, you will find as many options as you will find in other programs used by professionals.
Although it is true that the interface is more confusing and requires a bit of patience before mastering it, if you start working with it, you'll see that the effects are fantastic and the options it offers are almost endless.
It is another free software that stands out among other design programs. It's really relevant because it's optimized to work with vectors and illustrations, while Photoshop and Gimp are thought-out tools for photo retouching and image editing.
The two last options are perfect for working together and thus creating high-quality visual content.
Sketch is a very intuitive paid program. You can purchase an annual license at a good price.
It is a much more intuitive tool than the previous ones. It has similar options to APPs created for mobile devices and online platforms.
As you can see, there are many options to get started on your graphic content even without being a professional designer. Don't forget that this type of content is essential for connecting with your audience, so lose your fear and get to work!
With all this selection of tools, applications, and design programs, you will certainly be able to create high-quality content. The rest is with you.
Did you know all these alternative design tools to Photoshop? Which one is your favorite? Leave your opinion in the comments! 😉