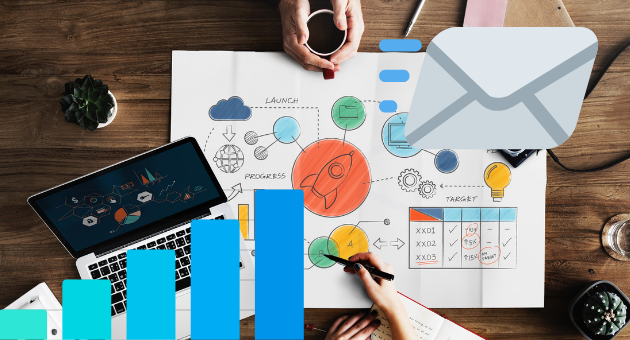 How to create promotional emails to attract customers?
Has it ever happened to you that you are walking down the street and suddenly you see a sign saying "50% off on our selected products"?
Magic words like "promotion" "off" are powerful ways of affecting our brain. When we see something with a "discount," we feel the need to take advantage of this opportunity and buy now. Right?
You can leverage your email list and start sending out promotional newsletters to attract customers.
To better understand the magic word "promotion," let's go back in time and remember that within traditional marketing, we used what is called marketing mix, which comprised the fundamental pillars for creating the strategy for a marketing plan, and corresponds to the use of the famous 4 'P's: product, price, place, and promotion.
This concept was created by Professor Jerome McCarthy.
In essence, brands used to work on the 4 P's to make their products or services known to their target audience and to strengthen the brand against its competitors.
Today, the 4Ps are used as the basis of any marketing strategy.
Let's focus on one of them, the "P", which stands for promotion.
· What does a promotion consist of?
A promotion is a strategy for showing the advantages of a product or service. We are not talking just about price here, but about features; you should show why people should buy the product now and why they should buy it from you and not one of your competitors. In other words, you are trying to attract and persuade customers to buy from you.
What do you have to offer? How do you inform your target audience that you exist? How do you leverage your mailing list to sell more?
The goal of promotions is, without a doubt, to give the consumer an incentive to change their buying behavior and lead them to purchase the product or service.
Among the most common promotions we could list: discounts (10%, 20%, 50%) free products, participation in prize draws, coupons, etc.
· How can I promote my product or service online?
Several strategic tools can be used, for example.
Internet advertising, social media advertising, email marketing, among other options.
Today we will focus on emails, a tool that is widely used in the digital world and is part of most marketing strategies because you can send different types of content, news, informative emails, information on reservations, ETC. Email marketing is the best way to maintain direct contact with each customer and offer customized products or services.
And since we were talking about promotions, I have good news for you. We can send promotional emails to our customers and reach them directly, offering them incentives to convince them to change their online purchasing behavior and attitudes. Without a doubt, the ultimate goal of any promotional campaign is to increase sales.
Moreover, the interesting thing is that we can measure what we do.
For example, if you offer a 20% discount on a product, you could include a cookie to know if users reacted to the offering.
So make the most of your database!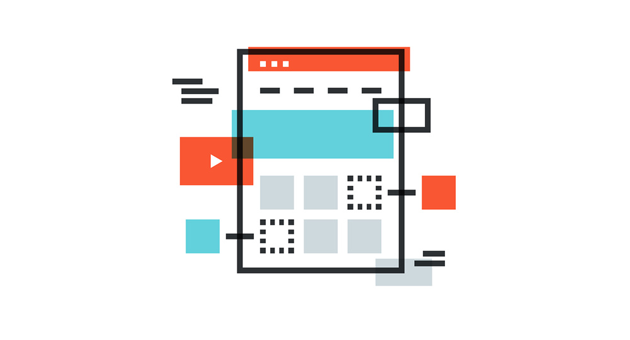 · What are promotional emails?
Promotional emails are sales-oriented messages.
In the same way that brands use promotions in their physical stores, discounts to attract customers and increase sales, the same happens in the online world.
You can leverage your email list and send a newsletter with a discount and attract subscribers to your website.
To be successful with this type of email, you need to offer relevant discounts and convince readers to click on the links to go to your site.
The type of content you are sending will play a key role in subscriber behavior. In addition, promotional campaigns will result in higher conversion rates.
The response will be immediate, so you must have everything prepared to receive visitors.
· How do I create a promotional email?
Creating a promotional newsletter is easy, but you should make sure you are sending the correct email to the right people.
First of all, we need to know who the email is addressed to, i.e., the target audience that the offer will be sent to.
Select the type of promotional campaign that you want to launch. Among various types of promotions, we can mention a few of them:
    Discounts
    Coupons
    Promo codes
    Free trials
These are the main factors that you should consider to generate more impact with your promotional emails: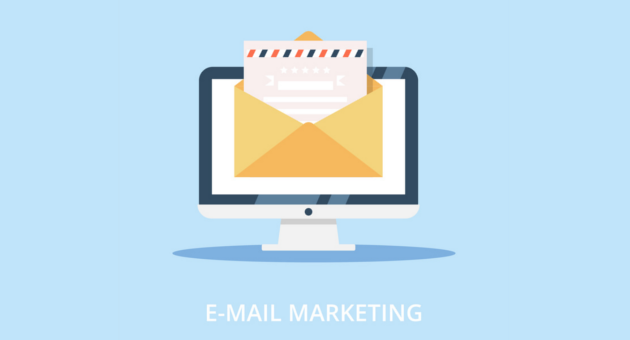 1.- Impactful title:
Our goal is to convince users to open the email. The best way of doing that is to write an eye-catching subject line.
As the saying goes, a picture is worth a thousand words. Therefore, you should include a striking and original image related to the type of product or service that you are offering. For example: If it is summer, you can use an image associated with this time of year, such as: sun, ice cream, beach, people traveling. Let your imagination run wild.
3.- Brief, specific, and concise content:
Your message should clearly explain the promotion to catch the users' attention.
The key is to describe your product and your promo in only a few words, if possible.
4.- Call to action, CTA:
It is without a doubt the icing on the cake of any promotional email, the secret to increasing your conversion rates.
Creating a fantastic email will be a waste of time you don't include an equally impressive CTA.
You should create a unique call to action, in striking colors, with an amazing word or phrase, and above all, a link that takes the user directly to the sales page of the product or service you are promoting.
To choose a striking color, you should think about the whole layout of the page; Your CTA should stand out immediately in the message.
Remember that if you send an email without a call to action, you will be losing potential customers.
5.- Don't include several links.
The simpler, the better.
If you include too many links, the only thing you will do is confuse your readers and take them to pages that are not important. Ideally, they should click on the call to action and access the landing page of the product or service.
6.- Create a landing page:
This page should offer enough information and be prepared to meet the users' expectations, with valuable information, which should be consistent with the content of the promotional email.
You should always facilitate the task of sharing your promo on social media. If you include social media icons. Your subscribers will like your content and help you to spread the word about your offering.
8.- Videos or animated gifs:
This type of content is an interesting option to emphasize the messages.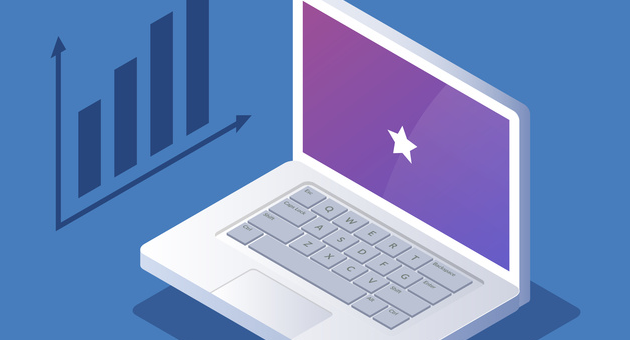 · The importance of personalizing promotional emails
A brand that sends personalized emails generates more engagement.
It has undoubtedly happened to you that you were searching on the Internet for a pair of running shoes on a website, and suddenly you receive an email or an ad for the product you were looking for.
If they are offering 40% off for users who buy now, how would you react?
Your buying behavior changes; you get excited when you see the product you were looking for on promotion.
You don't hesitate and click to buy; the price is too attractive! You get a discount, but the strategy is advantageous for the company as well, because they are getting a new customer. If they don't make a lot of money this time, no problem, a happy customer will come back and will talk to their friends about the brand.
Remember that every potential customer is different, so the message you send must be unique.
You can segment your customers in different categories, for instance, by products they are buying or by new and recurring customers.
Furthermore, you can segment your campaigns, i.e., send promotional messages to users who, for example, only buy beauty products.
You must take into account the behavior of your subscribers, analyzing their tastes, preferences, interests, relevant dates, etc.
This will help you create content and send the right offer at the right time to your potential customers.
Don't forget that it is not enough just to capture the user's attention; you also need to generate excitement with the help of interesting content: use images, calls to action, the appropriate text.
·Promotional Ideas for Email Marketing Campaigns
There are a variety of promotional emails that you can create and send to your subscribers.
Are you ready to discover some of the options?
> Product Launch
You can send an email with an initial promotion of a new product or service.
In addition to promoting your new product, you can present the product's value proposition to your subscribers who already know your project and trust your brand.
Your subscribers will probably be interested in receiving information about a new product, but if you send a newsletter with a promotion, the result of the campaign will certainly be even better.
Use a call to action to invite them to discover the advantages of the new product.
> Birthday or greeting card
If you have registered the birth date of your subscribers in your database, you can send a birthday email with a gift or just to show show that you care about your contacts.
You can send an email with a congratulatory message, offer a discount, a gift card, or a free offer.
If you want to build customer or subscriber loyalty, this kind of email is a fantastic option.
> Limited time promotion
This promotional email is intended to provide an offer or discount to subscribers for a limited time.
A clear example are the emails we receive on Black Friday with a promotion for a product or service just for this date: X% off all purchases for 24 hours, or another type of promotion.
What is the advantage of this type of email? The success of this strategy lies in the fact that by setting a deadline for the promotion to end, you will be stirring up the fear of being left out of something special.
The risk of missing this opportunity leads us, almost invariably, to buy immediately without really thinking about what we are doing.
> Similar articles
When we have a list of the products that our customers have bought, we can have an idea of their interests and preferences.
With this information, we can send an email with similar or complementary products to the ones they bought.
For example, if someone bought a video game the next month they purchased a game or a headset, we can deduce that this user likes video games. With this information, we can suggest similar products that might would interest this user.
> Important dates
You only need to have a calendar at hand to know which dates are essential for your country or region.
For example: If you know that the day of the kings is January 6th, you can create a promotional email for this date and inform potential customers about your product or service.
> Outlet
This type of email is the classic message that is sent to publicize a summer or winter outlet.
In other words, they are seasonal promotions or offers. For example, when we see an email with the following subject line: "40% off on our summer products, learn more here."
> Mystery Offer
Mystery equals curiosity! Use this type of promotional email to catch users' attention and encourage them to click on your CTA to discover the special offer.
> Free trial period
You have probably seen this type of email, where you are offered a limited time free trial of a service.
After the time limit, you will be charged monthly or annually for the service, depending on the company.
You can invite users to test your service for free to demonstrate that your brand is worth trusting. If they like what you are offering, they will become paid customers in the future. For example, you could create a promotion similar to this one:
"You will get a 30-day free trial."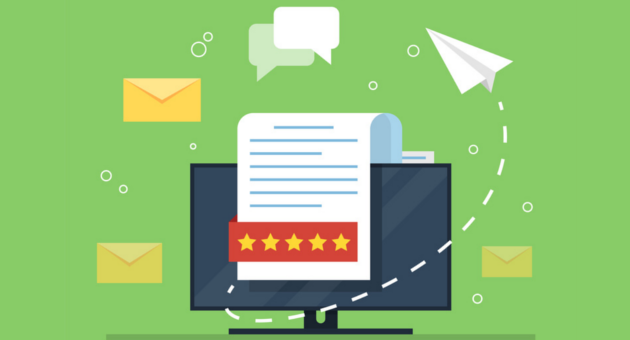 · Now that you know about promotional emails
Remember that it is an interesting option to attract leads, build customer loyalty, and increase your sales. It is much easier and cheaper to create an online promotion, since we can measure our campaigns thanks to the tools that the Internet offers us.
We all like promotions, so don't miss this opportunity to create a new campaign for your potential customers with valuable content.
Translated by Micheli.