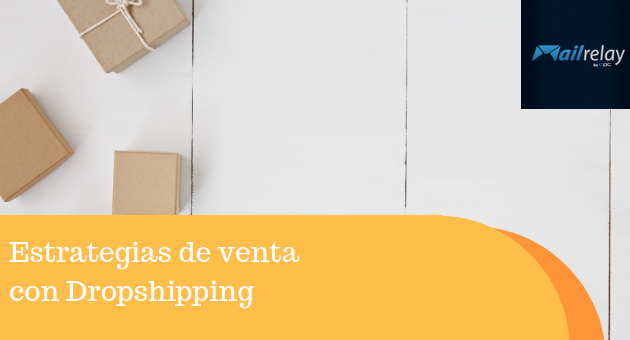 Boost your sales Strategy with Dropshipping
The Internet has facilitated communication between people and has become one of the key sales tools for all types of products and services.
However, the way people and companies sell products has changed drastically; you no longer need to rent or buy physical space to sell your products.
You don't even have to hire a programmer or designer to create a store, because you can work with integrated systems and platforms that provide all the infrastructure you will need to build your digital business.
But this is not all; you don't have to spend money buying the products you want to sell because if you work with Dropshipping, you just need to worry about finding customers interested in buying what you are offering, the rest of the work will be done by other people.
If you are an entrepreneur interested in developing a Btoc business model (Business to Consumer) / BtoB (Business to Business) or you have a blog, and you want to make some money selling products, you're in the right place.
In any case, if you have a low budget and you don't want to buy products you are not sure you can sell, we invite you to read this post as we will clarify what Dropshipping is and illustrate this strategy with examples from successful businesses worldwide.
· How Dropshipping Works
Companies that work with Dropshipping outsource the delivery process to focus only on sales. In other words, the manager doesn't have to worry about buying the products, storing them, or delivering them.
The difference with this business model is that when you sell a product, the wholesaler or supplier, also called drop shipper, will ship the product directly to the consumer, simplifying the product delivery and storage process.
Dropshipping is becoming increasingly popular because customers want better prices and faster delivery. For one thing, the online store owner will be responsible for managing the sale, issuing the invoice, sending information about the product, and offering customer support service. On the other hand, the provider will have to store, prepare, and ship the products to the end customer.
In many cases, the supplier works with customers from various countries, distributing products to online stores of all sizes.
The product supplier plays a key role in this business formula.
So we advise you to spend some time studying and finding the best suppliers for the products you are selling. (It costs a lot more to win a customer than to lose it.)
Keep in mind that if the distributor doesn't deliver the product correctly to your customer, your brand will be directly harmed because you are ultimately the "face" of your business. In most cases, the customer will not even know that the product will be delivered by another company.
Therefore, if something doesn't work as expected, your customer will get angry and mad at you, not the Dropshipper.
That is not normal, because if you work with a serious company, they will do their best to deliver the product correctly, but you should always have a plan B because your customer will want to get the  right product within a reasonable time.
After choosing suppliers, you should negotiate trade agreements with them to improve your results and offer more products for your customers.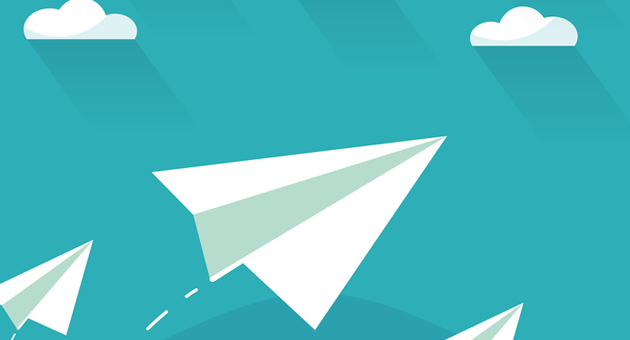 · Advantages of Using Dropshipping
You certainly understand that the main advantage of Dropshipping is the fact that both companies will have lower costs and therefore they can make more money: The seller doesn't need to invest money in buying and storing products and the supplier won't have to spend time and money on sales and advertising.
However, we can list other advantages:
You will be less at risk of losing money because you will only pay for the product after selling it. So if you sell fewer products than you expected, that will not affect your profit margin.
You will be outsourcing the storage and delivery process, reducing your costs and your work. Although profit margins are usually lower, you can try to talk with your suppliers to improve the profitability of your business.
You don't have to worry about logistics, storage, and delivery of products, but you still have to monitor the process to ensure customer satisfaction.
You can increase the range of products sold as you will not have to invest Money buying them. This means you could sell more and earn more money without increasing your infrastructure; In theory, the same virtual store that sells 20 products could sell 200; you just need to create a sales strategy to attract new customers.
You can devote more time to your marketing strategy and build customer loyalty, which will be vital for creating a more lasting relationship with the people who bought from you.
With a virtual store and automated processes, you can be online 24/7, with the same structure offered by large retailers, but with personalized service.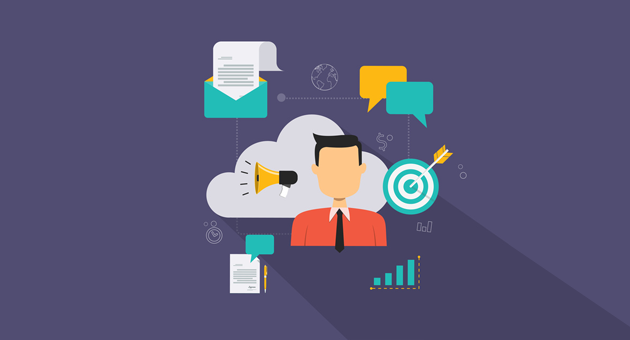 ·  Data and Statistics about Dropshipping
Some statistics and numbers about e-commerce from WWO are very enlightening:
40% of the world's population that is online (over one billion people) are buying online, and this trend is increasing. China, United States, UK, Japan, and Germany are the countries with more online buyers.
Monday is the day when people buy more, followed by Tuesday and Wednesday. The best selling online products are books, followed by electronics and computers.
The average ticket for US online purchases is $ 108.73 and in the UK, 30% of the products are sold online.
Millennials prefer to shop online and spend an average of $ 2000 a year. However, if they have any problem with the checkout, they are more likely to leave the store without completing the order. The average Chinese internet user is 25 years old.
As for business efforts to attract customers: 44% of companies focus more on attracting customers, 16% focus more on retaining them, and the remaining 40% focus equally on both.
The favorite device for browsing while shopping online is the Smartphone (representing half of the traffic), although the computer leads the list primarily for security reasons in Transactions. This is the data about online shopping and used devices: 72% of customers buy from a computer, 13% from tablets, and 15% from smartphones.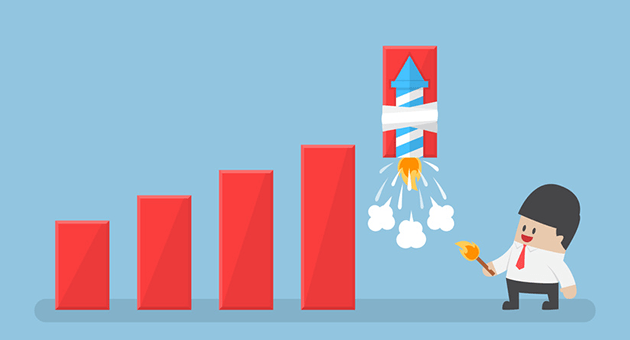 · Buying and Selling with Dropshipping
Dropshipping is not just about signing a contract with a company to outsource transactions and make money doing nothing.
Although it is a very valid option to diversify the list of products in an online store or blog, this business model generates many questions that we will try to answer today.
The main difficulty of this business model is that you will have to select the ideal market before you can start selling the products. A thorough preliminary study is essential – You will need to define the steps you will have to take to reach your sales goals.
Also, depending on the sector you choose, it will be harder to find the right supplier, because not all products are offered by Dropshippers.
► Analyze and understand the market
That is a key aspect of a sales initiative with Dropshipping.
Keep in mind that you can find many options for making money online, but there is also a lot of competition between sellers from all over the world.
Also, Dropshipping sellers have to deal with lower profit margins. If possible, you should try selecting a profitable high demand niche with less competition. Use profitability parameters, saturation, web traffic, and search trends.
In this first phase of your market analysis, you should take some time to learn about your competition, to see how they are working, how they structured their virtual store, what kinds of products they  offer, the suppliers they work with and if you can, try to discover how are their sales in general.
After studying and analyzing the market, you will need to contact several Dropshippers to select the best companies that can help you with this task.
We commented earlier that you should be cautious, but you will need to find partners interested in helping you sell more. You will have to sign contracts with higher profit margins and more advantages for your customers.
In addition to numbers and dates, you should carefully check the procedures and the protocols used by each supplier. I would recommend that you work with more than one drop shipper to deliver the products as soon as possible to your customers.
After checking all these aspects, you can create your virtual store and start working with Dropshipping In WordPress, Woocommerce, or Prestashop, for example. If you want to try to work with something simpler, there are drop shippers that work with dedicated infrastructure and offer an integrated virtual  store.
Other companies offer options for exporting the catalog of products you want to sell. Remember to optimize the descriptions and product categories to customize your website and reach more customers.
After signing all contracts, you will need to follow a sales process similar to this one:
The customer buys a product. The supplier will receive the order and ship it to the registered address.
Finally, the retailer will manage payment, invoice submission, and after-sales service, solving problems, and providing additional information when appropriate.
In this business cycle, you should consider all related aspects to improve your customers' shopping experience and do your best to offer good customer support, encouraging them to buy again and fostering loyalty.
After working for a while, you might consider adding new products or create more advanced sales strategies.
It is also important to evaluate the strategic aspects for online advertising with paid campaigns using social media, email marketing, and promotions or other digital marketing strategies.
As you don't have to invest money buying the products you are selling, you can spend part of your budget and spend some time creating advertising campaigns to "test the waters" and see how things will work.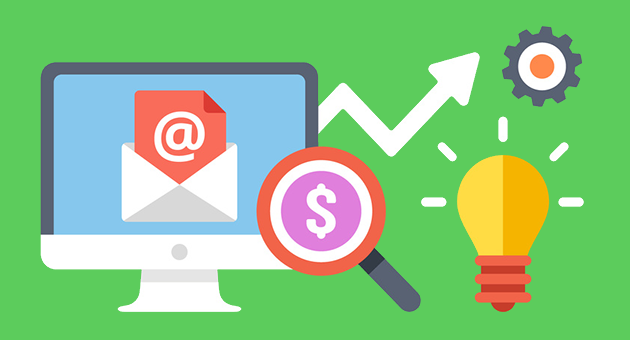 · Examples of businesses that work with Dropshipping
Fashion, beauty products, accessories, technology, home products, decoration, pets, hobbies and sports are some of the most explored sectors in the Dropshipping universe.
Here are some examples of online distributors that are working with Dropshipping.
AliExpress  is a clear example of Dropshipping.
The Asian giant sells virtually all types of products for online stores across five continents.
We can also mention US sales giants such as Amazon, Sears, eBay, or Zappos.
Jack Ma, Alibaba founder, and Jeff Bezos, CEO of Amazon, lead the ranking of billionaires who have taken advantage of this digital wave to create sales platforms.
In addition to AliExpress, in China, there are platforms like Chinavision, alextreme or MinilintheBox.
The last platform, available in 24 different languages, offers products such as watches, jewelry, laptops, cars, and accessories for smartphones.
You can also work with related items like menswear, gadgets, home, kitchen, pets, and lighting. They work directly with the manufacturers and guarantee fast deliveries (has they have warehouses in Europe and the US) and offer secure transactions to all users.
Europe's leading dropshipping company is Big Buy, a B2B online store is available in 24 languages with multichannel integration platform with different systems (Prestashop, eBay, or Amazon).
They have online and offline channels and offers two price rates: for retailers, and 360.
Their corporate blog includes tips on e-commerce sales, corporate information and sales tools for campaigns like Valentine's Day or Black Friday, for example.
Among other Dropshipping services where you can find all kinds of Products we can list RedPointshop, Shopify or  Plasticosur.
You should create a list of the top services in your country and categorize them so you can find the best options for your business model. Wherever possible, it would be best to work with multiple companies to get more competitive prices.
You can find home improvement products at Cristalymenajeonline, Mabisy, Nedis, and Red Point Source.
But you can also work with Dropshipping for other industries like gastronomy, natural products, and supplementation.
Although technology companies are very popular, mainly because they can store products for longer.
·  Conclusions
We explained that the main purpose of Dropshipping is that you can make money without buying the products you want to sell, but you can also use this sales strategy to increase traffic to your site or create a branding campaign. If you wish to use this strategy, we recommend that you apply content marketing techniques to improve your value proposition.
You can work with Dropshipping on your website or e commerce, as you don't have to spend time and money buying and selecting the products you are selling.
However, although it is very easy to start applying this business model, it is important to develop a broader structure to attract and retain customers. You should not forget to take the time to create a blog, work with email marketing, and use social media in your sales strategy. Don't forget that if you only sell products on your site, you will be just another virtual store, among thousands of other sites that offer the same things. So look for alternatives to create a recognizable brand.