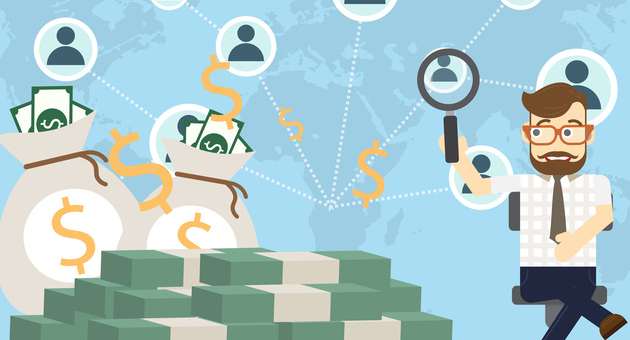 How to Sell online: 7 Tips to Sell Online
Currently, there are many methods or ways to sell on the Internet, as more and more companies are selling online.
You have heard, for example, the phrase "if it isn't on the internet, it doesn't exist. "
Well, this is not far from reality. Technology has advanced to such a point, that people are no longer willing to go to a distant store for shopping.
Instead, they prefer to go directly to their personal computer and find a virtual store that sells the products they want to buy.
· Advantages of buying and selling online
The Internet is nowadays a very useful tool for all types of tasks, in fact, many users have availed this feature for many years, to offer their products and services virtually.
In this way, they can considerably increase their profit, which is basically everything an entrepreneur wants.
Looking at it this way, we can see different types of advantages for companies that are selling online, such as:
► 1. Virtual shops "don't close."
Unless the server in which this e-commerce is hosted is out of service, these companies are open 24 hours a day, 365 days a year. This is a key factor as consumers can buy products at any time, anywhere.
► 2. Accessible to all types of people
Anyone in the world who has an Internet access point and with minimum knowledge in computers to browse the web can visit your optimized e-commerce website, which means that you will have more customers.
This is also important from the buyer's point of view, as we can search and compare products and prices.
► 3. Better organization of all departments
Thanks to systems that currently offer different online sales platforms, you can analyze your business statistics in an organized way.
► 4. More competitive prices
Virtual stores can offer products at lower prices than local stores, since traditional trades have much more costs, so they need to charge more for the same products.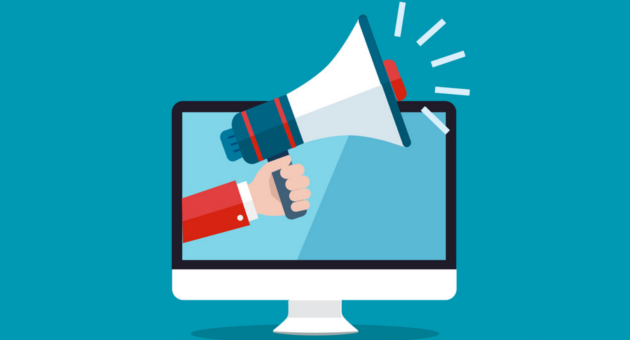 · Disadvantages of Selling over the Internet
But every action has its reaction because virtual stores face challenges that Traditional shops don't have to overcome.
On the other hand, there are some disadvantages to selling online.
► 1. Not all Internet users fully rely on virtual stores
Certainly, although we are in 2018, there are still many people who don't understand or distrust making a purchase or any kind of online investment.
So it is possible that online sales are not so gratifying as they might be due to the "mistrust" factor, above all from older people and with little computing knowledge.
Even in Europe, a lot of people are afraid to shop online as they don't trust the websites or think it is a fraud, especially when asked to fill out bank details or for credit card information.
► 2. The lack of immediacy to acquire the products
As the purchase in virtual stores is not immediate, many potential buyers will lose interest in purchasing the product.
For someone like you, who certainly will regularly buy from many websites, it is obvious that after ordering a product on a website, you should wait at least a few hours or several days to receive the product you purchased at your home.
However, many users are reluctant to buy online and wait several days to get the product that they need now.
Therefore, many users are likely to give up when they need to enter their personal information on an online form.
► 3. Technical problems can ruin your sales
Your website may experience occasional technical problems, which could lead to some issues, as you would have to pay a company to restore it or reinstall your virtual store and all the plugins that you  are using.
This can severely damage your business, as the potential customers who visit your e-commerce website or blog wouldn't come back if they think your virtual shop is not reliable.
► 4. Increased competition
The level of competition will increase, as your business will be online, which means your product will be in a global market, competing against other brands, regarding products, customer support, and price.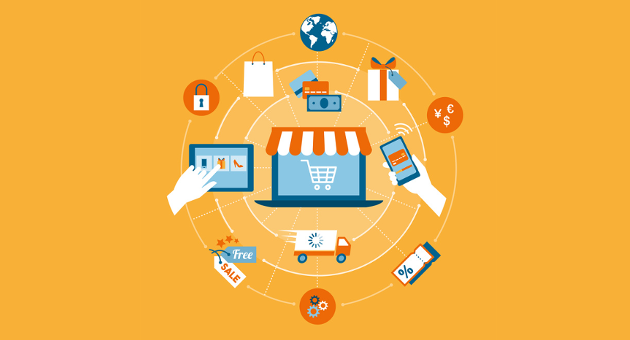 · How to sell step by step online through these ten examples?
It is important to mention that to sell a product (online or in a local shop), you need to conduct a market study, for example asking the following questions:
Which market do you want to reach?
What is the product you want to sell?
In this regard, there are two ways to sell a product or service:
► The first option is to create a web page from scratch, which will contain detailed information about each product or service that you, as a seller, want to offer to your customers.
To do that, you should have technical expertise in web design, and precisely know how to manipulate the different themes or templates for WordPress, if you decide to work with this CMS.
Otherwise, making a small investment, you can hire a professional designer to create a custom website for you.
►The second form, which is very common among the most intelligent users and with enough experience in the online sector is to use websites such as Amazon, eBay, among others, that allow you to advertise your products on their site and, using affiliate programs, you may receive a commission for the sale of these products.
The steps for selling these types of pages are very simple.
Open an account with your own domain.
Create relevant content to attract visitors.
Import photos of the products or services you want to sell.
And wait for users to start shopping.
· What can I buy and sell online?
The Internet is so extensive and diverse that we could easily assert that almost any product can be sold on the internet.
And with "product" I mean services or material objects, from a needle, to the most luxurious car you can imagine.
However, it also has a "dark" side, which is known as the "Deep Web" or "Dark Web."
The Deep Web is the part of the iceberg below the sea, since in these types of sites, people can buy illegal products or services, what you know as "black market."
So, what can we buy and sell online? The answer is very simple: everything you can imagine.
► What are the best selling products on the internet?
This varies from page to page because it depends on each market or each country.
However, among the best-selling products, we can find: Clothing for women, books, computer hardware, computer software, and toys/video games. These are the top five among the top sellers.
According to Statistics Brain, more than $ 38,050,000,000 were sold on the Internet last year.
That represents 26% (twenty-six percent) of the total market And that only in the sale of softwares, books, music, and flowers.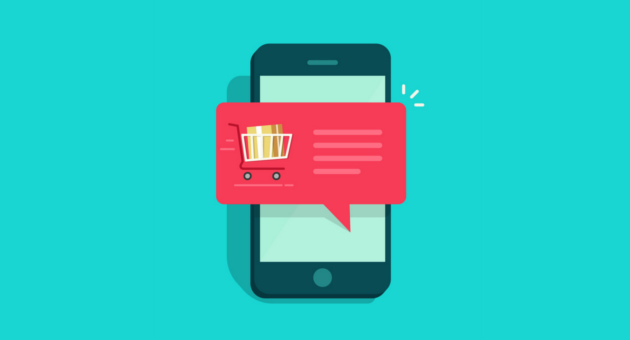 · What tools do you need to start selling online?
There are a variety of tools that can be used to sell on the internet. These can be included in three categories:
1) Tools for optimizing SEO:
This technique consists of a set of algorithms or methodologies, which will allow you to increase the number of users who will visit your pages. Learning how to work with SEO will be crucial to include your website on the first page of major search engines such as Google.
2) Shopping carts:
These are open source programs that offer payment options integrated with other platforms such as PayPal.
3) And finally through Email Marketing:
This is a very effective way to keep users informed about the different promotions offered in your virtual store.
Of course, one of the best companies to work with email marketing is Mailrelay, the tool responsible for this blog.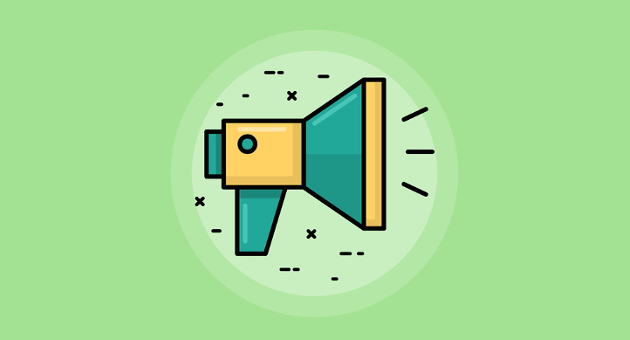 · Ten tips for you to start selling online
I would like to give you some tips that are also very useful for you to start selling everything you can imagine on the Internet, taking into account the seven recommendations that I'll give you at the end of this article:
Before you rush to create an online sales platform for your company, you should first search to see if your idea is viable and if the site you are creating will suit your needs.
Write your own product descriptions as this will help you stand out from your competitors.
Include links to social networks like Facebook, Twitter and LinkedIn on your site. Being present on social networks is essential because you can talk to your customers and answer any questions they may have.
Make sure you are not creating a confusing website: Visitors want simple and clean interfaces that clearly show the products you are offering. A site with many pages and cluttered with unnecessary information will decrease your chances of selling.
Fewer clicks mean more sales: Your purchase process should be as easy as possible with just a few clicks, because the longer this process takes, the greater the chances that users will abandon the cart.
Track the habits of your users: this will allow you to track user routes, showing where they tend to click and where they tend to leave your site.
Choose the correct payment method for your business: it can be by credit card or PayPal. However, we recommend adding as many payment options as possible.
Provide excellent customer service.
Categorize your products with clarity: Make sure the plugin you are using has been configured correctly and includes several categories. You should allow users to search by brand, version, price, to speed up the purchase process. If you have multiple types of products in the same category, then you can create a seprate landing page for them just like this storage locker company did. Separating products by category is also fundamental as it will allow your customers to compare similar products.
Don't forget to work with SEO and SEM: having an attractive website is useless unless you can bring people to visit you. Make sure you improve the ranking of your website.
· Seven Profitable Tips to Sell Online
Having seen the pros and cons of selling online and all the factors that you should consider, I would like to give you some good ideas.
These ideas have been tested, by myself or by other trustworthy professionals who have approved these tips.
Of course, you will need to be very perseverant and work hard.
1. Create a virtual store
When we think of ways to sell over the internet, the most logical is to think of selling something material or tangible, like products, objects and goods.
So creating an eCommerce is one of the best options to sell online, because you can do it at home using a CRM such as WordPress, Prestashop or another platform.
Even so, we must do a proper market study before setting up an online business.
Before you start, you should try to find out if the products you thought of selling are adequate, comply with all legal regulations and if they have a great demand by the target audience you want to reach.
If you start working without planning, you may have many problems and, above all, lose a lot of money.
2.  Sale of Products of Infoproducts
If your business model is based on a content blog about the niche or industry of your specialty or for which you are dedicated, you could create info products like ebooks, courses, templates, etc.
This for a blogger means a huge increase in leads, with more people interested in your info product. This list of emails will be key to starting a relationship with these new subscribers.
A large list of leads means having a community of people who are interested in your work and follow your projects, your articles and all the content you publish. To create a relationship with them, you  will need to work hard to keep the quality of your content, since this is the main factor in maintaining an active and healthy email list.
From there, you can launch new paid info products, perhaps at a very low cost, to try to create a loyal clientele.
3. . Affiliation
It is an indirect way of selling on the Internet since it consists of commissioned sales. You will subscribe to an affiliate program and select the products or services that you want to promote. Once someone buys these products through your link, you will  receive a commission for each sale.
This is one of the most popular forms of content monetization, as it requires a very low initial investment, so it is widely used by professionals from various sectors.
A very widespread example is to generate a very complete content, for example, an advanced tutorial, explaining all the advantages of using the software, showing real data, if possible, to convince your readers that this solution works and therefore they should buy it.
You can, at the end of this content, add an affiliate link to receive a commission for each confirmed purchase.
The accumulation of these percentages may not make you rich, but you can increase your monthly income.
Believe me; I know bloggers who earn thousands of euros a month with this type of monetization system!
4. Sell Your Used Products
Maybe this is the oldest way to sell on the Internet.  You can earn some money by selling products in good condition, but that you no longer use or need to sell for other reasons. You can find free platforms to advertise these products, but you need to be careful because the website will only offer aspace where you can announce the product you are selling; you will be responsible for the sale and delivery of these products or services.
Maybe you're lucky and at the same time get rid of objects that you no longer use, earning some money to help you invest in your business.
6. Adsense Advertising
Probably the online advertising platform called Google Adsense is one of the most controversial monetization program on the Internet, but for me, it definitely works.
Of course, you should use this Google system correctly, to make money online, working with websites designed to generate revenue, with banners in the best places on your pages, a compelling layout and a long list of actions we will not describe here, or this article would be too long.
However, what is clear is that with this system you are selling a space on your site for advertisers who pay Google to advertise their business messages.
My advice in this regard is that you work with Adsense only for websites with a high number of visitors, with at least 50,000 unique visits per month for this strategy to bring positive interesting.
7. Rent the rooms in your house
We are talking about companies like "Airbnb". You certainly already know this brand, right? And if you don't know, you can search on Google, and you will see that this is one of the main platforms to help you find a place to rent for a few days in private homes.
Obviously, the creators of the platform receive a commission, but when they created this service, they had difficulty even paying their mortgages. They had the idea of renting other people the empty rooms of their houses. In a nutshell, this became for them a profitable business idea, so they launched Airbnb.
So even if you aren't thinking of creating a similar business, you can rent your apartment or house on a platform like this for a few days or weeks, to make some money easily.
Conclusions
As you can see, selling on the internet is easier than ever, as there are platforms and tools to sell or rent anything that you can imagine, you just have to be creative and be willing to work.
If you have a website, a blog or even without having any one of these two options, you can sell products, services, and info products, or even rent rooms to other people.
Are you willing to start selling online?