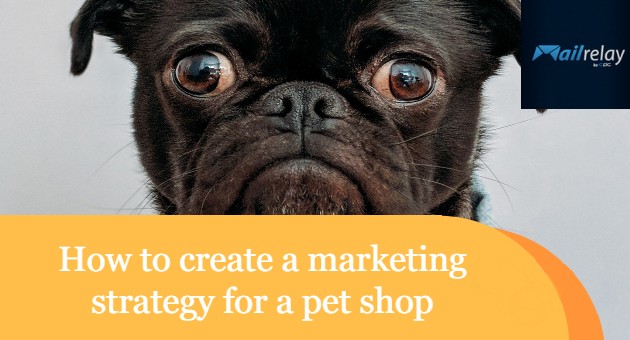 How to create a marketing strategy for a pet shop
With the number of domestic animals growing faster and faster, it is not surprising that the pet care and feeding sector is making millions in the world.
But as more and more people have pets at home, it has also become one of the most competitive niches on the market, so if you want to see results, you need to create a powerful strategy for your pet business.
But how can you create a powerful marketing strategy for a pet store?
Well, read on, because today we will teach you how to do it.
What should you keep in mind when creating a marketing strategy for your pet shop?
Before you start to create a marketing strategy to boost your pet business, you will need to consider some specific aspects of that industry.
1. Personalized attention and familiarity are important
When it comes to the pet healthcare industry, personalizing customer service is critical.
In addition to health care, pet owners usually look for stores that offer something more for them. This obviously includes comfort, food, and even entertainment.
It is quite common for them to consider their pets as their own children.
With that in mind, it is necessary to give a personalized and friendly treatment; in fact, it is not uncommon, especially in small stores, to create bonds of trust between salespeople and customers.
Customer loyalty will depend a lot on how visitors are treated in the store, and this is very relevant for this sector, as you will be taking care of living beings.
2. The more educated or familiar your team is with the sector, the better
Taking care of pets is not easy, especially when it is the first time you are adopting a puppy. It is like having a child, you will need to learn continuously, and you will probably have a lot of doubts about what to do in specific situations, but mainly about how to take  care of your new pet.
If you take this into account, it is common for consumers in this industry to have many doubts when buying certain products.
Especially when it comes to the food or medicine sector; therefore, it is beneficial to be well informed about the products that are handled and sold in the store.
This will improve your customers' impression and increase their confidence.
3. It is easy to expand your business in this sector
When we talk about pet shops, we usually think of huge stores that sell products for all types of animals.
But this sector offers opportunities to expand the scope of your business since you could create stores specializing in services or products that consumers can't find in other stores.
If you have a local store, I personally recommend that you look for ways to expand in this sector, as in the medium and long term, it will bring you more benefits.
Also, remember that when it comes to pets, in addition to dogs and cats, some people also like birds, reptiles, and small mammals, making it the perfect type of business for diversification in the same area.
4. It is important to correctly select the products you are going to sell
You need to carefully choose the brands you want to offer to your customers because, depending on where your store is located, it can be difficult to sell more expensive products. On the other hand, if you have a virtual store, you can diversify your product catalog.
You also need to make sure that you are only working with safe products, as if something happens to a pet after using something they bought from you, it will affect your business.
That said, when you have a business that involves pets, it is vital that the products or services you offer are of good quality or that at least they don't harm them.
Remember that, as we mentioned before, many people treat their pets like children, and something you don't want is to harm other people's "children."
In the worst case, you could even end up with legal problems.
With those points clarified, it's time to continue the guide to create a powerful marketing strategy for your pet business.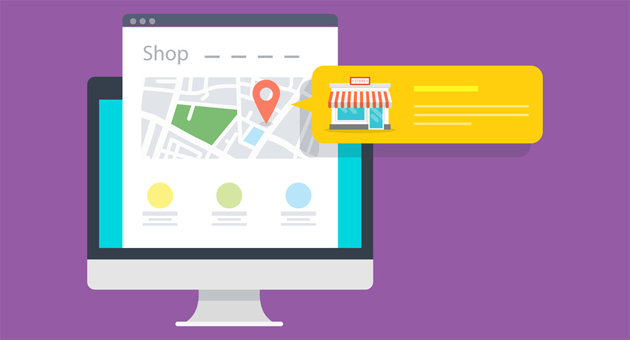 Creating a virtual shop or not
Let's start with the type of business first because, depending on your goals, your marketing strategy should change a little.
When we talk about a pet shop today, we can easily refer to e commerce or a local store, but which one is better?
Answering that question alone would be useless, as both types of business have advantages and disadvantages.
For example, although a local business requires a reasonably high upfront investment, the fact that it is relatively easier to sell and retain local customers will pay off the investment, especially in the beginning, in addition to the fact that you would have more chances of diversifying the business.
On the other hand, an online business requires a much lower initial investment, to the point that we can say that it is "free" to start an eCommerce, even more, if you start with plugins like WordPress and WooCommerce.
The downside is that the start will be much slower, and you will need to worry about more technical aspects like SEO, content marketing, and other factors, which means that you will need to spend time learning how to apply these strategies or investing money and hire a professional to manage your strategies.
And so it is with several aspects. Now, if you already have a local store or your business is starting to grow, it would be better to create an eCommerce that will work in parallel because that way,  you will take advantage of both options. If you create a virtual store, you will be able to sell to an even larger audience.
· Work on your Trade Marketing strategy
If you want to create a successful marketing strategy for your pet shop, you must start at the point of sale, that is, the place where the business-consumer interaction takes place.
Trade Marketing seeks precisely to study and create strategies focused on the point of sale, from the treatment given to customers to the way products, are displayed.
Perhaps this applies more to local businesses than to digital ones; however, in both cases, it is essential to consider the consumer's experience; therefore, I will give you some tips that you should apply to your pet shop.
1. Train your salespeople properly
I mentioned earlier the importance of knowing the products you sell in this sector.
For this reason, it is highly recommended that you train your entire sales team and instruct them on the different products you offer in your store, so that they can answer possible questions that may arise.
You don't have to force them to take monotonous courses, but your salespeople must be competent and friendly, as consumers like to feel special.
2. Merchandising is especially important
Remember that, unlike a market or department store, many pet shop customers want to buy just one or two products, be it food or medicine, so you need to create a strategy to try to sell other products or offer additional services, but this will not be an easy task.
Depending on the size of your store, it will be better to divide products into sectors, separating them into different categories to improve the customer experience.
3. Explain any information you consider relevant
Lack of communication is often a severe problem in different aspects of a person's life, and business is no exception.
Make sure your salespeople and promoters are passing on all the information you consider relevant to your customers, as this is vital to convincing them to trust your brand.
The initial approach will be critical to improving sales. Your customer needs to receive information about new products, about events, that is, they need to feel welcome, or they will leave the store and never come back.
This process must be done carefully so as not to force them to decide immediately.
The best thing you can do is to explain the advantages of the product, listing the reasons why they should buy it.
Another option is to use clear examples to demonstrate the effectiveness of the products, as storytelling is a very effective technique.
You can also create promotions or demonstrate products so that customers can see how the product works.
4. Schedule other activities in your store
If you run a neighborhood store, you can plan activities to promote your brand, engage your customers, and generate sales.
For example, you could contact NGOs that work with animal rescue and plan a fair to bring together people interested in adopting a pet.
You can also partner with veterinarians to offer free or lower priced services on specific dates.
This will help to promote your store and attract new customers, as even people who don't want to buy your products at this time will be able to visit you to see what you are promoting.
There are many alternative events that you can create, test, and believe me that you will see results in the short and medium-term.
You can take this opportunity to get new leads. You could invite your customers to subscribe to your newsletters or follow you on social media.
Later on you will see why.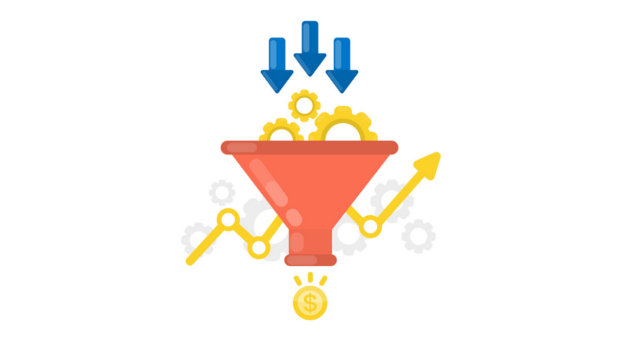 5. Create the perfect environment for your store
It doesn't matter if you are managing an eCommerce or store in your neighborhood; you need to create the perfect environment to welcome your customers.
Pets are cheerful, colorful, fun, and, in some cases, "wild." You can take advantage of these factors to create a friendly, bright, and attractive environment for both humans and pets.
In fact, I would recommend that you create multiple environments, with themes alluding to different pets. I'm not just talking about adding pictures of dogs or cats, but you could bring your store to life.
Before, I mentioned the importance of capturing leads.
One of the best ways to achieve this in a place as "impersonal" as the Internet is through social media.
So, no matter the size of your business, you shouldn't forget to use social media as part of your marketing strategy.
In fact, creating a Content Marketing strategy using social media as one of the main channels is more than recommended.
Personally, the leading platforms I recommend using are Instagram, Facebook, and Twitter, which will be useful in creating events.
You should also not ignore the power of images.
It is much easier to go viral with photos and videos of pets on social media. If you open your Instagram profile now, you will probably see pictures of your friends' pets or funny videos of dogs or cats. You can use the power of these images in your marketing strategy.
7. Social media sites are an excellent channel to promote your products
It is becoming less and less rare to see "stores" on social media like Instagram or Facebook and, although it is not necessary to create your own store if you can use these media as channels to promote your products.
Facebook, for instance, offers several options for creating and promoting events.
Fortunately, there are many free tools for working with social media, so you should use them in your strategy.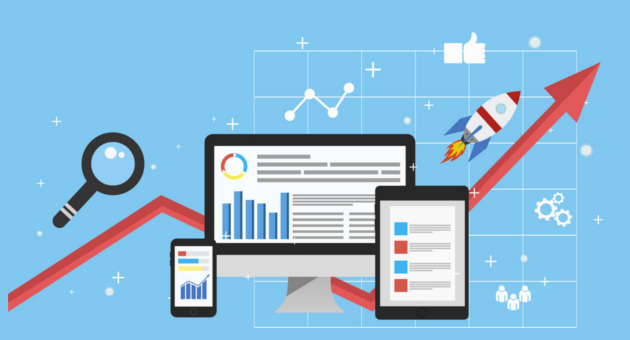 8. Create a blog
Sometimes when I talk to customers who ask me for help to attract more web traffic, a repetitive debate arises… although I am sure that I am right: A blog will be your best ally to create engagement with your customers.
Although having a blog represents a certain degree of investment, be it time or money, it can be advantageous for you, especially when working with a Content Marketing strategy.
As I said before, pet owners are in a constant state of learning; therefore, it is common for them to look for information on the Internet.
With that in mind, creating a blog will not only help you satisfy that specific need of your consumers and potential customers, but it will also become an excellent source of organic traffic, especially if you also create a virtual shop.
Be sure to take advantage of this opportunity to attract a loyal audience.
There are several benefits to having a blog, one of which is to highlight the image of your company since people prefer to trust companies that demonstrate knowledge of the sector. So creating a blog can help you project confidence since you can show that you know what you are talking about and help address your customers' needs.
9. Create content that will attract customers
Remember that having a blog means creating relevant content (as Mailrelay does with this blog that you are currently reading) and, although, in the pet industry, you can work correctly with informative keywords, there is also space for transactional keywords.
Take advantage of your blog and create informative and valuable content that will allow you to attract not only an audience but also generate leads.
This is important to get the most out of your blog and generate more sales.
You will also need to choose the right keywords for your business, especially if you want to attract customers to a neighborhood store. In these cases, it is better to work with a more specific search terms, as you won't have a lot of competition.
10. Email Marketing can be an excellent choice
Newsletters are an excellent way to maintain customer loyalty. Create an Email Marketing strategy to improve your Digital and Content Marketing, and you will see that it will be easier to keep your customers interested, in addition to maintaining a direct channel to promote events and products.
Do you remember when we explained that it would be essential to ask people who visit your store for their contact information?
Well, based on that idea, you can take advantage of this method to create newsletters and keep your subscribers up to date on events, promotions, or news from your local or virtual store.
And, of course, never forget to create relevant content to keep your subscribers engaged. Obviously, you should try to be as non-invasive as possible when sending your newsletters.
If possible, I recommend that you work on other different channels with the same goal in mind. Today there are hundreds of ways to do this, including through instant messaging apps, like WhatsApp.
It is a more personal, efficient, and faster way to contact your customers, and more and more companies are taking advantage of this type of application.
Conclusions
These are some of the main points you should work on to create a powerful marketing strategy for your pet shop; however, they are not the only ones.
Remember that marketing depends a lot on trial and error; it is not an exact science; therefore, you will have to try several alternatives until you find what works best for you; Obviously, apply the tips in this article with caution, as you will need to identify problems and fix them quickly, as only then will you be able to create the perfect marketing strategy for your business.