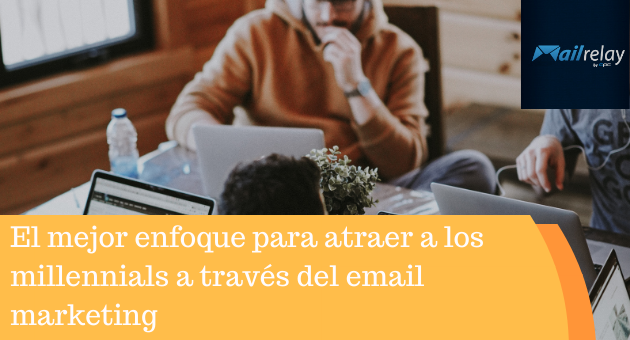 Best Approach to Engage Millennials through Email Marketing
Millennials were born into a world where digital technology was hitting avenues in every direction. Much of the social media platforms today are populated with an incredible amount of younger generations, including Millennials and those belonging to Generation Z.
However, most importantly, Millennials are found to be surprisingly obsessed about emails and their usage. They are often identified as the least likely age group not to check their emails when they get into their offices. Whom am I kidding? I do exactly the same!
Mosts Millennials are found to check their emails regularly. In fact, in an Adobe survey of over 1000 white-collar workers, with ages 18 years and older, were found to use email communications more often than other text-based and chat services.
Furthermore, in another study, 44% of Millennials were reported to have started using emails regularly between the ages of 10 and 14 years old. Moreover, Millennials are reported to check their emails throughout the day.
In light of this information, let's take a quick look at some of the best approaches through which you can use email marketing to engage Millennials.
· Add Visual Appeal
When you add rich media or make your email appealing, people are more likely to pay attention as this a part of human psychology.
Plus in this era of technology where images and video content gets maximum traction from viewers, there is no doubt that people would like to go through emails that have visually appealing elements rather than boring text. Here are some tips that can come in handy:
Don't forget to include your company's logo.
Add social media links with small hyperlinked icons.
If you are inserting a newsletter, then don't forget the header.
Make the most of 'Photo-Worthy' opportunities to include high-quality images to complement your text.
Design a template that provides you with some space to include visual elements.
Follow your brand's color theme in your emails.
· Build Credibility & Trust
Emails from trustworthy and credible sources are perhaps the first ones that get opened by users.
Their reputation, reliability, status, dependability, and upright image cause users to believe in them.
Plus with a lot of shady things going online, people are often hesitant about opening emails from an unreliable or unpredictable source. Here is how you can build trust and credibility for your audiences through emails:
Include your business information and contact details as well as online presences on different platforms. This can include your physical address, official contact number, and links to your social media profiles.
Additionally, you can also share links to your most recent positive customer reviews and testimonials regarding your business, products, and offered services.
Furthermore, you can also include links to your most recent publications or those where others acknowledge your business for its outstanding performances.
You can also include awards if your business has received any such as Great Place to Work, The Work Institute LLC, Stevie Awards, The American Business Awards, etc.
· Customized and Personalized Messaging
A lot is being said about personalizing and customizing marketing-related messages for customers, and it definitely makes a ton of sense.
You can also utilize personalization and customized messaging through your emails to capture the attention of your users. In order to do that, however, you are required to study the demographics and sociographic of your viewers and clients.
The more your study about your targeted audiences, their lifestyles, preferences, locations, and habits, the more personalized emails you can create for them. Customer personas and customer journey mapping are also viable tools to help you accomplish this objective.
· Choosing the Best Subject Lines
Without any doubt, the first thing your recipients of email look at are the subject lines. The subject lines if not crafted well, can break the deal.
This is why for improving your CTRs (click-through rates) and open rates, you need to follow best practices for creating and crafting subject lines. Here are some tips:
Keep your subjects lines short and precise; do not make them longer than nine words or exceed the 60 characters count limit.
Always put the most important information first in your subject lines.
Use numbers to your advantages in adding appeal and value to your message.
Include emojis, but use them wisely. Do not overuse or abuse them.
Show a sense of urgency using FOMO (fear of missing out).
Offer them something in return for reading your email like discounts or giveaways.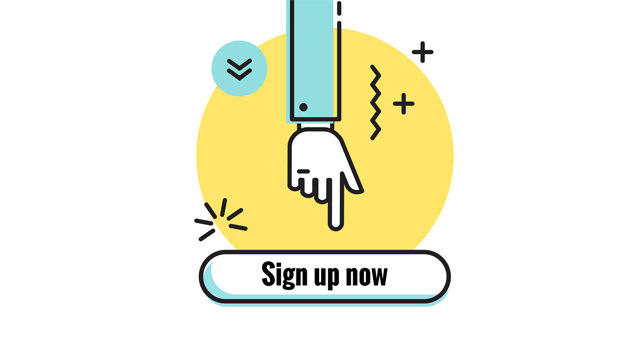 · Deploying CTAs
CTAs or Call to Actions is extremely important for your emails. You can use them in a variety of ways. Some like to include the CTA right at the top, which is known as the 'above the fold method'.
It allows users to act while scrolling down and reading the rest of the message. Others consider placing CTAs at the bottom.
However, whatever you do, you need to make your CTAs stand out using differential coloring, font size and style selections, and making them prominent. Your CTAs should stand out from the rest of the message, and this may include using white space to good effect around your CTA. Lastly, your CTAs must have action-oriented text that asks the user to perform an action as well as use the first-person perspective or active voice.
· Engaging & Interactive Content
With so much media, data, and information travelling in the airwaves around the globe, it becomes like a sea of information that can make it difficult for users to traverse through the digital landscape.
Most of the time, people are faced with problems such as being overwhelmed with information known as 'information overload'.
To cut through this, you need interactive and engaging content that offer unique user experiences for your customers and clients. Therefore in your email, you can post links or share interactive content that can attract their attention and make them remember your business and brand.
One of the simplest forms of interactive content is to provide them with a video or a table/graph that changes display and information provided on it through a matter of simple clicks.
· Host Contests to Foster Dependability
If you want your services and offered products to receive reverence from your users and viewers, then you need to deploy tactics in your emails that nurture their trust and dependability on your business.
The more trust you build, the more dependable your brand and businesses become. However, the first step to creating dependability is to remain honest in all of your messaging with clients.
Next, you should follow this up by fulfilling your promises to them. A great way is to hold an online contest and award winners with tangible goods that they would prefer to win. Then you can share videos, images, or posts with those contest winners and market them through your emails.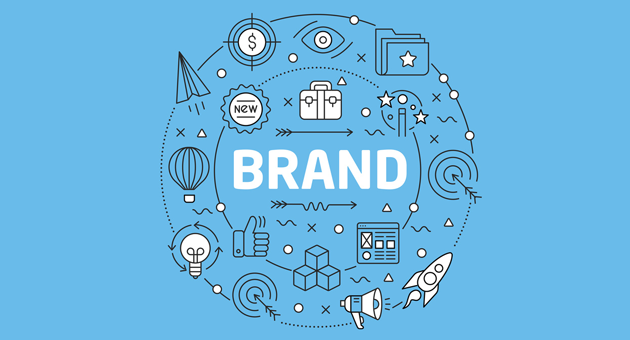 · Highlight Brand Values
If you want to make people familiarize with your brand, then you need to promulgate your business and brand values.
These values can be sourced from anywhere. These may be your business ethics, principles, values, and morals that you hold in high regards such as your unyielding will to compromise on product or service quality.
On the other hand, these brand values can also be your USPs (ultimate selling points) like affordability, durability, comfort, outstanding customer services or support, and much more.
Whatever they are, and they make your business stand proudly against competitors can be used to highlight your brand and make it feel distinctive and distinguished. These brand values have to broadcasted through a slogan or mentions included in your emails.
· Integrate Other Channels
Your emails can be considered a great platform to promote other channels in your marketing mix. This can include your website, your social media pages and profiles, your official blog, articles that you have published infographics, video channel, user-generated content, and other online presences.
You can also use emails to create a dominating online presence by sharing links to various intellectual properties owned by your company or establishment.
This can include newsletters, press releases, research papers, documentation, and private studies. All of this will offer your readers a grander view of your organization. It can also help in creating a prominent image for your customers.
· Nurture a Strong Relationship
Emails are all about nurturing a strong relationship with your customers and clients. You need to empathize with them and show compassion.
A fine example can be taken from this year's coronavirus outbreak where many brands reached out to their loyal customers with emails regarding precautions to be taken as well as offering them safety tips.
It is about making them feel like family members, so on any festive occasion, you must send your greetings to your customers like during Christmas a lot of businesses already do that to a great extent. Emails should be taken as an opportunity to seek out a friendly relationship with your customers, and at times, it is best to include selling tactics with plain information that can help them find solutions to their problems. At Assignment Assistance UK similar tactics are used to build strong relationships with clients.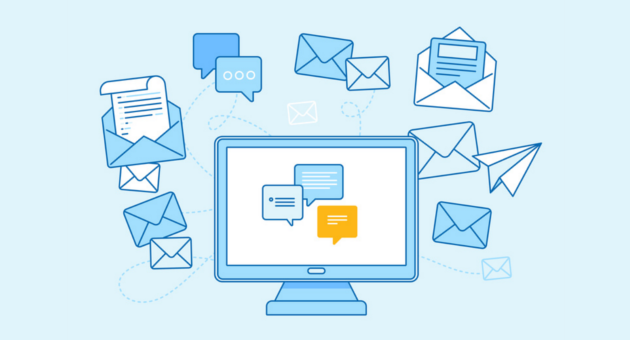 · Optimize for Mobile Browsing
The majority of people around the world are increasingly becoming addicted to their smart handheld devices. The number of people signing into their inboxes through their smartphones is increasing rapidly.
This is why for any marketer out there optimizing emails for mobile browsing is a must.
· Promotional Items & Giveaways
As mentioned above, providing incentives is a great way to attract the attention of your audiences. However, when you decide to offer giveaways for your audiences through emails, make sure that they are tangible or noteworthy goods or benefits that can entice them.
Giving a walking cane to somebody as giveaway who utilizes their leisure time rock climbing doesn't make any sense. So study your audiences well and devise giveaways that can add value to their lifestyles.
Students seeking dissertation help also receive bonus coupons and discount offerings in their emails during festive events and special days of the calendar.
· Reward Loyalty
A loyal customer should always be appreciated. They are the main reasons why your businesses survive in the long run.
Hence rewarding your loyal customers should be considered an obligation. You can use emails to send them notifications regarding their rewards, and this is a great way to show that you care for them deeply and admire them.
· Transparency
Transparency is one of the undying qualities that can make people trust your brand and be intrigued by your offers further. Although deploying transparency can be a tad bit difficult since competitors out there are just waiting to learn about your tactics.
This is indeed tricky business, but there is a lot of room to play and induce transparency in your dealings one way or the other to make your customers feel comfortable with your operations.
Conclusion
Millennials are downright hooked on to their technological gadgets, and it is making all the sense as to why they are found checking their inbox during dinners, watching TV shows, playing video games, and even when using the washroom.
Technology has their life rigged, and this makes them prime suspects to email marketing and email advertising schemes. I hope this post was able to offer you some meaningful insights as to how you can about engaging Millennials through your email marketing campaigns. All the best for your future endeavors, Cheers!!!
Author Bio
Samantha Kaylee currently works as an Assistant Editor at Crowd Writer. She is a self-proclaimed biggest fan of the Star Wars franchise. During her free time, she likes to indulge herself in popular culture and media, including binge-watching TV shows and listening to trance music.