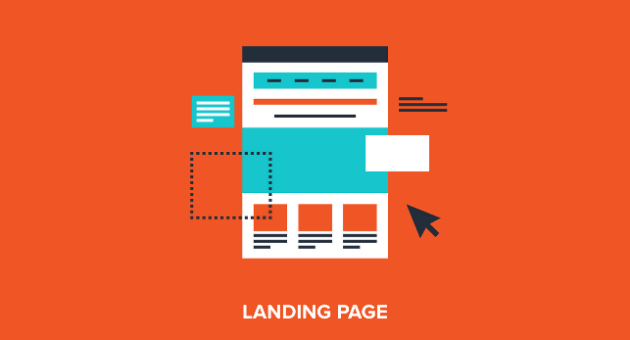 How to create the perfect sales page
Nowadays, creating the best sales page for your product or service is essential, as there is no other efficient way to sell on the Internet. You could work with sales platforms such as eBay, but if you don't have a website, you can't improve branding, as users will remember the marketplace and not your brand.
On your website, therefore, it is not only necessary to inform about your business and show your work, but you should also pay particular attention to the design, the layout and the content of your sales  pages.
Why?
Very simple, because these sections are your last chance to convince undecided users to purchase.
Do you want to improve the sales page of your service or product?
· What is a sales page and why should you create one?
A sales page is designed to present a product or service.
So your main goal is to inform the visitor about what you are offering, trying to convert as many visitors as possible.
It doesn't help to have a beautiful website if the user doesn't feel identified with the product you are offering, or doesn't find the solution to a problem or need.
We should, therefore, devote some time to reflect on what we are offering and studying the best way to expose it to convince our visitors that we have the solution to their problem.
Also, these pages can act as a filter.
A good sales page should not only sell to your customers, but it should also dissuade those who are not your ideal customers from buying the product.
A little confusing, isn't it?
It's very simple. When we create a new product or service, we have to target a specific customer, so that later we can attract visitors potentially interested in our business.
However, some people will access our site by chance and believe that our product/service is what they are looking for, when in fact it is not.
We are not interested in selling to these customers for a simple reason:
They will be dissatisfied because, in fact, they don't need the product that we are offering.
This translates into a misperception of our brand, which will bring many problems in the future.
Therefore, our sales page should make clear what we are offering and which customers should buy from us. This should be done subtly and elegantly, explaining the advantages of the product, but with honesty  about its use.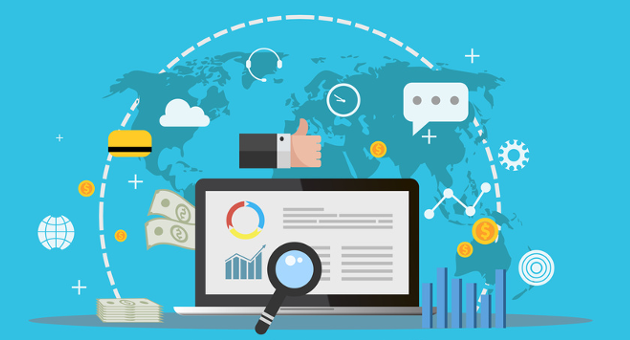 · Advantages of having an optimized sales page
This will allow us to increase our conversion rate and therefore our sales.
It will dissuade the "wrong" customers.
We will have a complete, accessible, and always handy dossier of our product or service.
We will create an image of professionalism.
We will strengthen our brand image.
We will save time by creating landing pages because the sales page will fulfill this function.
· What should we include in the ideal sales page?
Well, so far we've talked about the functions and advantages of an optimized sales page.
However, we didn't mention what content should be included to reach our goal.
So here are some of the essentials aspects you should not forget.
Take the time to reflect on the content of each section: You should want it to be as effective as possible.
Take pencils and paper and write down these points. Once you understand the aspects you should not forget when creating your sales page; you can start working in its layout.
►  Description of the product or service
A bit obvious, yes, but it is indispensable.
We must describe our product or service so that the user knows what we are trying to sell.
At this point, it is essential to spend time thinking about the texts. Try to be descriptive and original.
It is not enough just to describe the product objectively; it will be necessary to work with the emotions of the visitors.
In this type of description, it is interesting to inform the customer about the advantages, he will get by using your product or hiring your services.
Always follow the descriptions with colorful and striking images ofyour product/service.
Example:
If you sell a blender, in addition to describing all its functions, you can work with the emotions of the visitors, mentioning the dishes that you customers could cook and the differentials of this product.
A customer usually doesn't just look for the features of a product, he wants something more and to sell, you will need to understand precisely what he's looking for.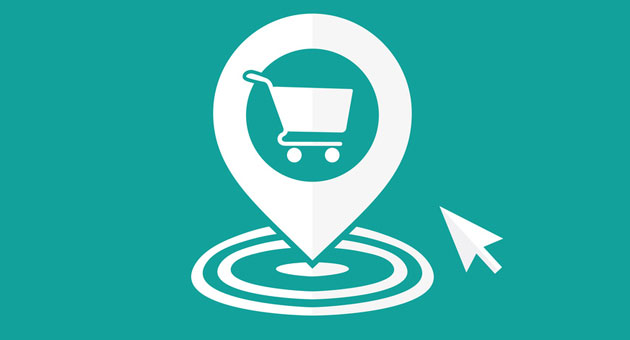 ► Advantages of using the product or service
After describing the product or service, we will have to talk about its advantages. We should explain very convincingly the reasons why the visitor must believe in us and buy the product.
Also, in this section, customers who are not interested can see that what we are offering is not the best solution for their needs.
For this section, I advise that you also ask your friends for help.
It is essential to keep a proper balance and not overdo it.
Synthesize and summarize all benefits in 5 or 6 major points.
Example:
Following the previous case, if we want to sell a blender, it would be interesting to ask our friends to list the advantages of a good blender in their opinion.
So we can get an idea of what our audience is looking for and include all these advantages on our sales page.
► Who is our product for?
As we mentioned earlier, we should give a brief description explaining for whom our product or service was designed.
This way, the user can know if it is within the ideal profile or not.
It seems insignificant. However, we often have different customer profiles, with different needs so that this information can be useful to persuade interested consumers and stop those who probably will not take full advantage of all the features of our product.
Typically, a phrase like this product/service is generally used by people who: And we can list for whom the product was created.
Example:
Our blender can be a good quality model, but with simple functions.
In this case, we would discard professional bakers or cooks as potential customers.
Therefore, in the description of the customer profile, we could comment that the blender is for home use.
In this way, we dissuade the professional chefs, to whom we don't want to sell, because our product was not designed for them.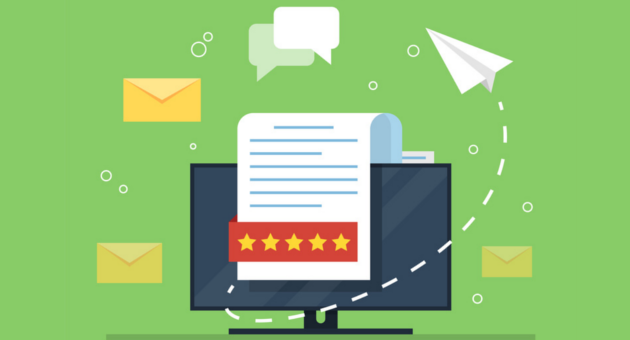 ► Customer Reviews
If you want to add value to your product, you should work with the testimonials of satisfied customers.
Collect feedback on your service or product and insert them into your page sales.
Don't be afraid and ask the opinion of your customers. It is not necessary to include many; some real testimonials would be enough to support your sales pitch and give more strength to your message.
► Add a contact form and an attractive CTA.
After presenting all the information, we should encourage visitors to contact us, sending their questions and comments.
To do that, we have two options: include contact information such as email or phone number, or add a contact form on our website.
This step is fundamental because it supposes the culmination of all the previous work.
If you choose to use a contact form, don't request too many information.
People are reluctant to share their data with strangers, so it is advisable to request as little information as possible.
At this point, we are interested in capturing leads or contacts and send them messages in the future.
Don't forget to include a suggestive call to action button.
Forget the classic "Submit" and opt for something different, such as "I'm interested "or another creative CTA that encourages the visitor to act. It is proven that this type of CTA has a higher conversion rate.
► Ideal sales page layout
Each sales page is different, but the layout will be instrumental in maximizing the conversions.
· Useful Sales Page Example
We could analyze all the components that a sales page should include.
However, different products or services will need different sales pages, with the information organized in the best way to demonstrate the quality of what we are offering.
You can search for sales page templates, but the most important thing to do is to test to see what works best for you.
There are A/B test tools that you can use for that so that with time you can optimize your pages, including or removing information as needed.
Vilma Núñez-Curso de FB e Instagram Ads
The main purpose of a well-designed sales page is to respond clearly to all the questions of the customers, so that they see that they don't have to worry and that they can buy the product without fear that it won't be right for them.
It is a deliberate process that goes from the most generic information to the most specific features, trying to capture and strengthen the confidence of visitors.
Start with a short introduction explaining the characteristics of your product or service.
After that, you can list the advantages of the product and its particular features, highlighting their use with practical examples.
The next step is to define the audience for which the product is intended. (to add a filter and avoid selling it to the wrong clients).
Next, you can list examples of satisfied customers and explain the unique features of the product.
Thus, the customer will know in detail what he will be purchasing, and he will be able to decide whether he is interested or not (second filter).
Finally, we can add testimonials, other questions, the price of the product and a CTA so that the lead can buy (it is always advisable to include the last call to action).
Also, we can include a promotion, (price reduced for a limited time, for example).
In short
Optimizing your sales pages can make all the difference in your business.
Many other factors can affect the conversion rate of your sales pages.
However, it is highly recommended to include complete and valuable information about the service or product you are selling.
This way, the user will find all the data in one place and can decide if what you are offering is what he was looking for.
Put yourself in the shoes of your potential client and try to think of all the doubts you would have when looking for a similar service.
Based on that, create a complete sales page, with as much information as possible.
Keep the right balance between visual information and content.
The secret is not to create a very extensive page but to make it as effective as possible.
Are you ready to start optimizing your sales pages?