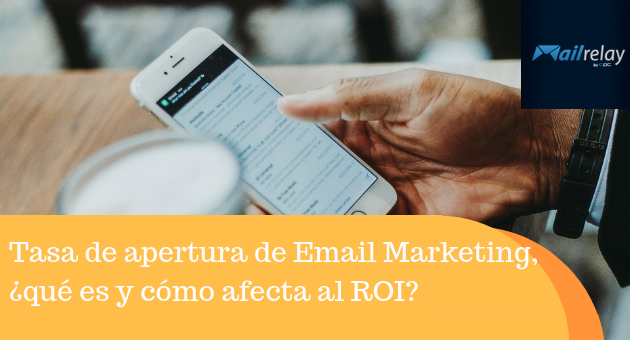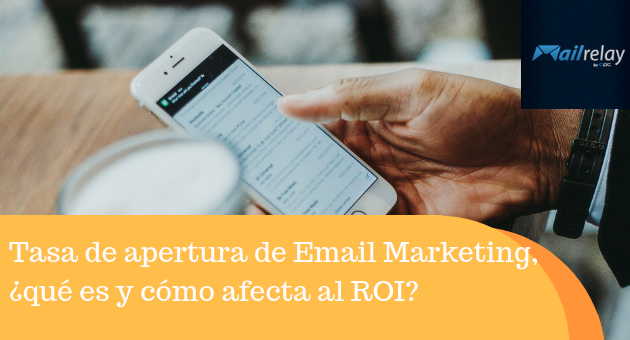 Open rates in email marketing, what is it, and how will it affect ROI?
Email marketing is one of the most widely used digital marketing strategies, not just because it's cheaper than other techniques, but also because it offers incredible advantages compared to other marketing  options.
In this article, I want to talk about open rates, one of the most important metrics you can check in any email marketing campaign.
This is an indicator that allows us to analyze, among other things, the effectiveness of our email marketing actions.
If you want to know how to analyze your open rates and how that parameter will affect the ROI of your campaigns, keep reading.
· What is the open rate?
To calculate this rate, the email marketing software will track the number of times your newsletter has been opened.
This percentage is calculated by considering the number of emails you sent to your subscribers and potential customers.
· How to calculate the open rate?
Calculating the open rate is very simple, you can do this manually, or work with a free email marketing service like Mailrelay that will do the job for you:
To get this data, we will work with a two-variable equation and divide the total of emails opened by the number of emails sent, multiplying the result by 100.
We should also clarify that to get the number of "emails sent," We only need to consider the total emails delivered, not the total of emails on the database. This is important as the system will ignore bounces, inactive subscribers, opt-outs, emails reported as spam, etc.
The formula is not that complex, but getting and analyzing this data is more challenging than you might think.
So how can we get this relevant information?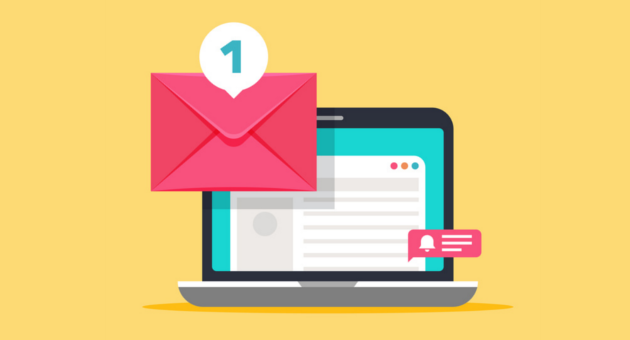 · How to determine the number of emails opened?
If you are sending emails manually, you will need to look for the best option for your strategy as the tracking method will vary depending on the type of campaign you are sending.
You can add multimedia files as an attachment, add tracking on the links or use external software to generate this report for you.
Obviously, an important point to clarify is that in the vast majority of situations, (if not for all of them) the metric will not be 100% accurate. In fact, this parameter usually has a certain margin of error, which means the open rate will never be 100% accurate.
Mailrelay will generate this report automatically for all enterprise accounts.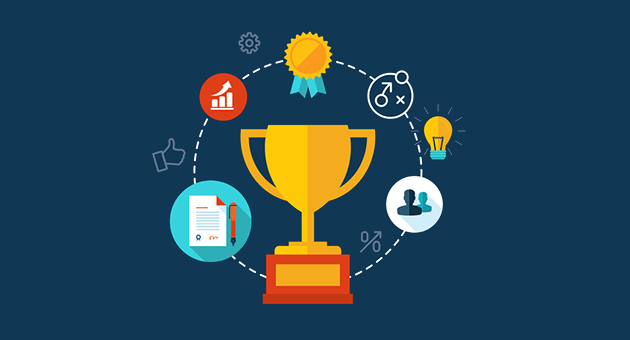 · How does the open rate affect your email marketing campaigns?
To answer this question, you must first know that there are several ways to analyze open rates depending on many external factors.
It will be our intentions, interests or goals that will determine how we will analyze the open rate and how this metric will influence our email marketing campaigns.
For example, depending on the type of email you have sent, your goal, your audience, subscriber profile, ETC, you will have different open rates.
We can also separate this metric in two different reports.
We will have a total of openers and unique open rates.
➩ Unique Open Rate
The unique open rate is calculated by considering the number of different subscribers that opened an email at least once.
That is, if you sent 10 emails and 6 subscribers opened the message, we will assume there were 6 unique opens.
➩ Total open rate
In that case, we will have to consider the total number of times the message has been open.
So we will have to look at the number of times the email has been opened, regardless of which subscribers have opened the newsletter.
For example, if you sent 10 emails and 3 different subscribers opened the message, but 1 subscriber opened the newsletter twice, the number of opens will be 4 and not 3.
That is, in this case, the number of subscribers doesn't matter.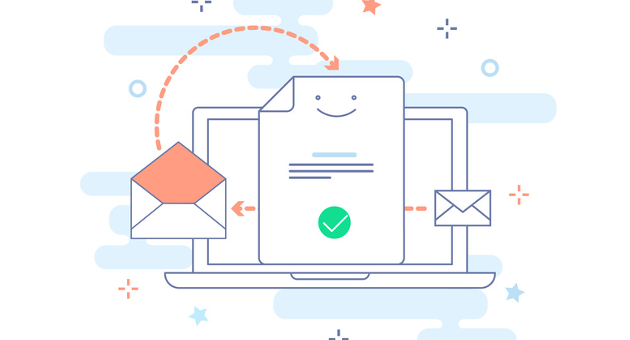 ·  How important is it to differentiate the two types of open rates?
You should consider that the metric itself is important, however, depending on which open rate is taken into account we can perform different analyzes.
For example, if you are working with unique openers, you will be able to understand which subscribers are interacting with your email campaigns.
This information, for example, will help us know the relevance and level of subscriber engagement with our campaigns, which will be vital in planning the next emails we will send.
This information will be vital for controlling the number of users who are reading our emails.
But what is the relevance of the total open rate?
Well, here, you can easily determine which users are interacting most with your newsletters. A subscriber could open your newsletter once if he or she is curious about the subject line, or even by mistake, but if he opened the same email several times, he is undoubtedly interested in the content of your campaign.
Another very interesting fact you can get (this would be an indirect result of studying your open rates) is the number of people who used a fake email when subscribing to your blog or website.
Why would this be important?
Because you can get an idea of how many people trust your blog or the content you are uploading, which will help you to detect changes in the behavior of your subscribers.
And based on this information, you can easily plan your next email marketing campaigns to take advantage of the money that you have invested in your digital marketing strategy. But don't worry, we will be talking about ROI later.
What you need to internalize right now is that there is not a single strategy that will work for all occasions. When we are working with marketing, we need to continually monitor campaign progress and make the necessary changes according to the results obtained. The open rate is one of the most relevant indexes for detecting problems in your strategy; if your subscribers aren't even reading your emails, something serious is happening to your campaign.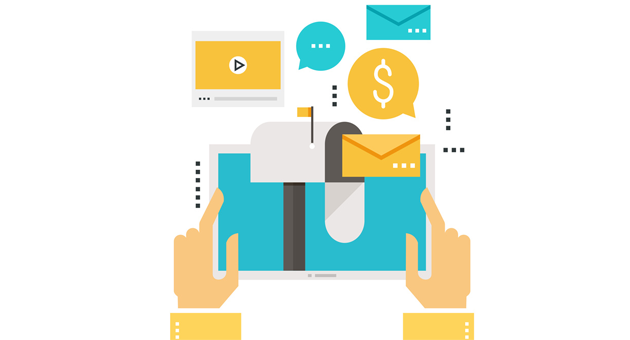 · How to analyze and interpret ROI after checking your open rates
Before continuing, it is important to note that determining the ROI of a campaign based solely on open rate doesn't guarantee the success of your strategy or a "positive" return of your investment.
The fact that a subscriber has opened your newsletter doesn't mean that he will buy from you, or even visit your website.
Many users open your emails out of curiosity, but after reading the message, they end up closing it without any further action.
However, that doesn't mean that you can't analyze the ROI of your campaigns using open rates as a benchmark.
The easiest way to analyze your ROI is to focus precisely on the percentage of unique opens.
Although the result is not definitive, you can understand if the investment was worth it or if you will need to make adjustments to your next newsletter.
Is my strategy working? Are my subscribers reading my emails?
These are the questions you must answer. After all, why would you invest in an email marketing campaign if your subscribers are not reading your messages?
If the answer is definite and your subscribers are opening your newsletters, congratulations, you can rest assured that at least about the open rate, you are having a positive return on your investment.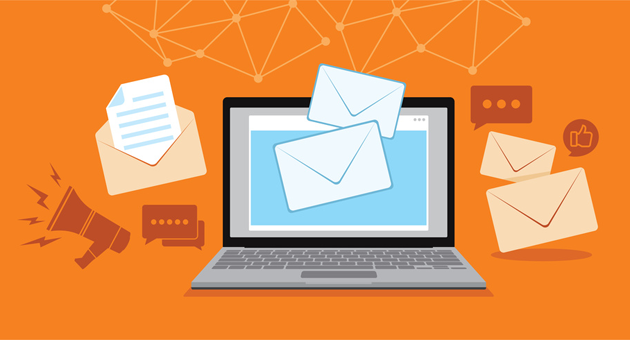 ·  What conclusions should we draw from these results?
This question has a little to do with our goals, because when we are analyzing the results of these metrics, we have to understand what we want to achieve with this strategy.
However, you should always consider the following factors:
➩ A high or low percentage
As we explained earlier, the ROI will depend on the number of users who opened your message. So the open rate will directly affect the results of your strategy.
But how do you interpret this percentage?
Surprising as it may seem, it is challenging and almost impossible to get a 50% open rate. In fact, many marketers agree that an open rate of 15-20% is a good sign of engagement. A percentage between 25 and 30% would already be considered excellent for most situations.
But that is not all. To determine the effectiveness of your campaign, you will also have to look at other factors like the type of content you are sending, subscriber behavior and your industry.
With that in mind, it is common for a hobby email to reach an open rate of about 27% for a subscriber list that agreed to receive this type of message while a sales email rarely exceeds 15 or 16%.
By the way, taking advantage of the topic, the quality of your mailing list is vital to the success of any email marketing campaign. We could rarely get an open rate of more than 10% with a purchased mailing list, and that's at best.
➩ How many people decided to open your email again?
Once you know who opened your email, you will need to know how many subscribers have decided to open the same email again.
This is a great way to get to know how many subscribers appreciate your content and how many of them will be likely to read your next messages.
Even though you know what type of email attracts your users' attention, you can use total open rate as a parameter to detect those who read your message more than once, since no one would open an email more than once if the message weren't relevant, or about a topic that caught the subscriber's attention.
This is one of the best ways to find out if your subscribers really are interested in the content of your emails.
➩ Bounce rate in email marketing campaigns
It's always good to analyze the bounce rate of your emails to monitor the quality of your email list. If your subscribers didn't receive your emails, something is wrong with your strategy, and you will have to check the way you are adding email addresses to your databases.
If you have a very high bounce rate, you will need to rethink your email marketing strategy and find out what is happening to your database.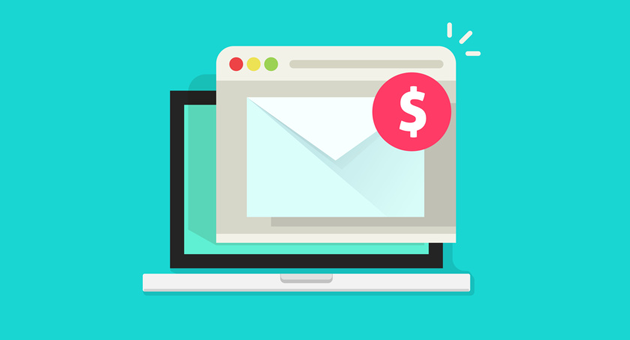 · How can we improve our email marketing strategy based on open rate reports?
Taking into account everything I've explained before, let's see all factors that we will have to consider before we think about updating our email marketing strategy.
➩ Never buy mailing lists!
This point is very important if you want to create a successful email marketing campaign. You should work hard to attract people genuinely interested in your content, subscribers who will interact with your newsletters. And let's be honest, how many times have you opened an email sent by someone you've never heard of?
We don't recommend buying a mailing list because the investment will not be worth your money. Not only financially, but this kind of action can affect your sender score reputation.
When you buy followers on Twitter or another social media platform, your engagement metrics will start dropping dramatically because these fake followers aren't interested in you. So this advice goes for all situations, not just for your email marketing campaigns.
➩ Double opt-in forms
The subscription process is vital to ensuring the quality of your list. When a visitor is interested in receiving your newsletters, he will need to confirm the subscription to demonstrate that he actually signed up voluntarily.
You might think this barrier is unnecessary as some users may end up ignoring the confirmation email, but it is best to work with a smaller mailing list with loyal subscribers than facilitating the subscription process and start adding people who don't want to receive your newsletters.
This will ensure that users who subscribe to your mailing lists are really interested in your project, which will reflect in higher open rates
The first thing your subscribers will see will be the subject line and sender name of the newsletter. This means that even before reading your message, your subscribers will check the subject of the email and decide whether or not to open it.
For this reason, the subjects of your emails should be interesting and catch users' attention to persuade them to read your newsletters.
By that, I don't mean that you should abuse of "bait" strategies to generate clicks, because you will eventually lose many subscribers and your ROI will be directly affected.
➩ Target your mailing list
Not everyone likes the same things; this is an unwritten rule of society; if you like something, I don't necessarily have to like it as well. That means your subscribers will not have the same interests.
You probably have an incredible diversity of interests on your mailing list. For this reason, we recommend targeting your list based on the interests of your users so you can create emails for each segment of your database to send campaigns with contents consistent with the interests of your users.
This way, you will see that your open rate will increase.
➩ Be consistent with the sender's name.
Your newsletter should always be signed by the same person, even if you don't work alone.
This is why you must be consistent and always use the same sender, because a company that is constantly changing the sender name generates distrust, and that could stop people from opening your emails.
➩ Customize the content of your emails
There are several ways to customize the content of our emails.
Using a personal name will increase your open rates. These little details can make a difference in the open rate of your campaigns.
➩ Always do your best to create high-quality content.
Although the subject and the sender will help you convince your subscribers to open your email, if the content is not relevant enough, they will just close it a few seconds later. Therefore, it is advisable to create high-quality content for your campaigns as that will be the only way to convert openers into customers.
And these are just some of the methods to improve your open rate.
Remember there is no right way to success, as many factors will come into play, so you should test new methods gradually, updating your strategy according to the results obtained.
Take the advice I gave you to guide you and get started.
I wish you every success in your next email marketing campaigns! And remember never to get discouraged.