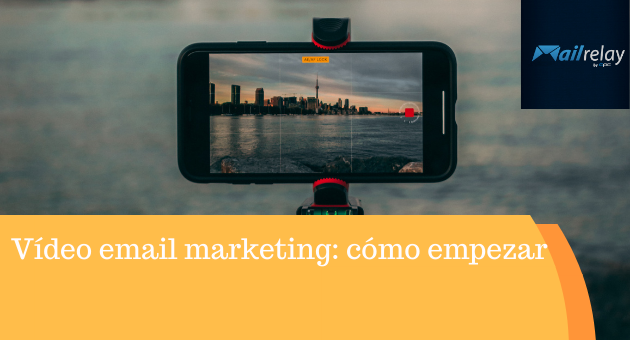 Video Email Marketing- How To Get Started
Around 66% of consumers watch videos to learn about a product. Certainly, videos are the most effective and quick mode of communicating your story.
Therefore, it makes sense if the trend of video email marketing is growing exponentially faster.
By the beginning of this year, 86% of businesses are already using video as a marketing tool. In fact, 93% of marketers using video believe that it is a vital part of their marketing strategy.
Indeed, videos as a marketing mode are no longer an option, but necessary in recent times.
In this article, we will learn about the importance of video email marketing, the best practices, and ideas to start using it. Let us get started with its benefits first.
Importance of Video Email Marketing
While videos are a convenient mode for consumers to absorb most of the message, it provides marketers with a visually appealing, versatile, and highly shareable medium to reach their audiences. This is just a fraction of what video email marketing does for a business. Here are the top benefits of video email marketing:
Boost open rate and click-through rates.If your email has a video in the initial sections, it can boost the click-through-rate by 96%. It clearly indicates that subscribers show more interest in videos to dig out information than reading text information.
Make more impact on viewers.The attention span of viewers for videos is longer than static images or plain texts. They pay more attention to moving images and are hence able to consume the entire information more accurately.
Keep information persistent in mind.Consumers watching a video are likely to retain 95% of the information in comparison with 10% from reading the text. Therefore, everything people see in the videos remains fresh for a longer period.
Information is shared more.If a piece of video content is information-packed or connects with the viewers, people are more likely to share it on socials. It increases your audience exposure and brand awareness.
Save time. Videos have the power to convey even the complex message in less time and easy to understand manner. Therefore, it saves time for viewers.
Improve Google search ranking. If a video becomes popular and is shared on social media, it will automatically boost your Google search ranking. It will, in turn, give a boost to the brand.
How To Start Using Video Email Marketing
Video email marketing is beyond just embedding video in email marketing. It involves several measures to create a compelling video email marketing campaign.
But before that, there are a few best practices you should be aware of to make it more effective. Let us have a look.
Best practices to get started
Set clear objectives: Before you begin, it is essential to have a clear picture of the purpose of your campaign. It could be creating awareness, announcing events, or generating leads. Accordingly, you should research thoroughly, find the target audience, set your marketing budget, and develop marketing strategies.
Create videos: Once you have your objective, it is time to create an amazing video. Either you can shoot your videos or use video recording apps, such as Camera MX, FilMic Pro, Cinema FV-5, andMotion Stills. These apps allow you to record excellent quality videos. There are also apps available to add video templates to your email. InVideo is one such app to create excellent videos with customizing templates. You get complete control to create dazzling, professional-looking HD videos. Plus, there are over thousands of images, videos, stickers, and text boxes to choose from.
Minimize the length: Around 73% of videos published are less than 2 minutes long. Short-form videos provide an opportunity to produce hard-hitting videos that get to the point that goes straight into the audience's mind. Longer videos, on the other hand, can't hook the viewers till the end. Also, it takes unnecessary time to attach. Therefore, it is advised to create videos that are short and crisp.
Choose the right video format
Three types of video formats are prominent in video marketing- .GIF, .PNG, and HTML5. Each has its own significance, and therefore you need to choose them carefully considering your marketing campaign objectives.
For example, .GIF file format is an open video standard that can play the video right when the user opens the email. It keeps downloading while it is playing. This format is quite a good option if your video has simple graphics, limited colors, and text images.
It also supports animation. May not be as good as Flash, but it allows you to add animation without much coding and programming. You can compress it to the smaller file size.
On the other hand, the PNG file format is similar to GIF, except for a few differences. It provides clarity, color depths, and transparency. Plus, it supports short text descriptions, which helps the image rank in search engines. The 24-bit images support and 8-bit transparency are added advantages.
HTML5 is a recently popular format that allows embedding playable videos in emails. Unlike .GIF and .PNG, it plays sound while running videos.
However, the drawback is that only a few email services support this function now. So, before using this format you need to find out what email services your customers use.
Incorporating video content into emails
Once you have created your video, it is time to incorporate it into your emails. There are different ways of doing it. For example:
Embedding videos directly into emails: One way to incorporate video content into emails is to embed the video into the email directly. This way, the reader will be able to view a playing video without leaving their inbox. While it gives users quick access to the videos, many email clients do not support embedded videos due to spam and security precautions.
Using a video thumbnail image: It is quite a popular technique among marketers to counter the inherent downsides of embedded videos into the email. Video thumbnail image links to a landing page where the video lives. A video thumbnail is like an image of a video in the email body, which when clicked takes the user to the relayed website or YouTube to view the video. The benefit is that it works unlike the above technique and video can be set to auto-play on any platform, like YouTube or the website.
Using email marketing software: A smarter way to handle video email marketing is using an email marketing software like Mailrelay. This advanced email marketing platform is rather a comprehensive solution to entire video email marketing. From creating to sending, and managing your newsletters, it does everything needed for your campaign. It has a video block in its option list with which you can insert the video in your email. You simply have to click the option, create a video block in your email, and add that YouTub video URL of your channel you want to add. It also shows the views of your video email right in the dashboard when you run a campaign. Hence, you can easily track the success of your campaigns.
Tips for video email marketing
A successful video email marketing campaign involves a strategic plan. Each step right from email creation to email sending needs to be framed carefully. Following are some of the tips and ideas to make your video email campaigns effective.
Use the term "Video" in the subject line: By adding the word "video" in your email subject line, you will increase open rates by 19%. It attracts user attention, which will do half of your job.
Keep your audience anticipating: If you are running a campaign, it is better to create multiple episodes of videos. Send videos one by one, as if you are telling a story. This way, you are avoiding longer videos. At the same time, you are creating excitement among your audience with shorter videos.
Go for cleaver CTA: Email marketing aims to convince viewers to take action. So, indeed CTA matters. A clear, immediate, and actionable CTA will encourage your viewers to act. Place it at the end or during the video, based on the story. Placing social buttons or a contact form at the end of the video is also a good practice.
Give audience space: Videos that play automatically upon opening are like imposing the advertisement on the user, which many people dislike. It is better to allow the user to open the video on their own.
Create a personalized experience: Personalizing a video makes it more convincing. Also, people find it easier to connect with and trust the brand. Ultimately, this encourages them to engage with the brand. The videos could be based on personalized recommendations based on their purchasing history.
Final Thoughts
With surging marketing competition, professionals are consistently looking for more innovative ways to attract audiences. Video has been discovered as a meaningful part of the strategic conversation, which is now popularly used in email marketing.
The tips and ideas shared above will assist you in getting started with the concept. Employ these ideas to powerfully communicate your brand story, explain your value proposition, and build relationships with your customers and prospects.
Author Bio