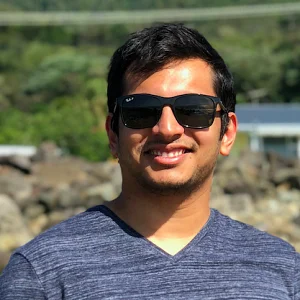 What Is Video Content Marketing and Why is it Important
Video content marketing is a type of marketing strategy based on the principle of creating sharable and relatable visual content, i.e. videos that strike a chord with your target audience to keep them engaged.
Everything out there on the internet is ranked. The most important factors to consider are your page ranking, the number of people who follow you, the number of people who engage with the content you put out there, etc. This ultimately determines how successful your page/business/brand/service/product can scale.
There are many video consumers, but it could be a daunting task to create content that stands out, grabs attention, and compels the viewers to take action. Creative and unique ideas and concepts go a long way when it comes to creating and editing videos. Creating videos is just half the work. When your viewers share it with their circles, that is what makes all the difference.
Marketing is essential for every business. It has been quite some time since mobile phones, smartphones, and tablets have made their way into everyone's life. It is a source of all information. It is the bank, the shop, the trial room, and everything more. Everything today is available on the screen on your devices. How can you boost your business by targeting smartphones and tablets? Mobile Video Marketing is your answer.
This brings us to the question, what is mobile marketing? A multi-channel strategy that includes a digital marketing strategy that aims to reach a specified target audience on their mobile devices is called mobile marketing. Mobile video marketing is just one of the aspects of video marketing. When it comes to engagement, video tops the list. Nothing engages like a well-made video idea.
In this case, visuals are the best way to keep your audience engaged, hooked, and inspired. Video Marketing has come a long way, right from the first video advertisements on television to Facebook Live to YouTube Videos, evolving rapidly. Video Marketing is an excellent tool for sales as it engages the viewers, gives them clear and detailed information, and is easily shareable. In fact, according to the recent research studies conducted by Diode Digital, video content is 600% more effective as a marketing tool than its counterparts, such as print media and email marketing combined! Here is why you should unleash video marketing and why it is essential to do so. Here is why you need it.
1. Boost Your Business Exponentially
The Aberdeen Group came up with stunning findings – companies whose marketing strategies revolve around videos grew at a 49% faster rate in terms of revenue compared to their counterparts who did not include video marketing strategies. You can convert potential customers into loyal customers by influencing their buying decisions. The best way to do this is through video content. Video content is essentially visuals put together. Visuals, by far, are the easiest way to understand and retain content.
90% of customers said that relevant and detailed product videos positively influenced them to buy a specific product. Research by Forbes magazine showed that 64% of people who have viewed a video are highly likely to buy a product than those exposed to the video. Video content is a highly effective tool for explainer videos to familiarise your consumers with your product. WYZOwl's research showed that 94% of consumers who watched product explainer videos had a better understanding of the product than those who were not exposed to product explainer videos.
Customers are more compelled to buy a product or service only when they have a clear understanding of the product. So, video marketing and the content that you share on an online video platform is a great way to boost your sales and business.
2. A sure shot way to boost your page visibility
A video is the best way to keep viewers glued to your website or web page. The longer they stay on your page, the better. This works in advantage with the algorithm. So, automatically, your page ranking surges, and you will have a higher visibility rate, thanks to video marketing. Research HubSpot showed that using videos on your website or web page increases the dwell time of the visitors by 80%. They also saw an exponential surge in the visibility and impression of their page. It is a well-known fact that more views mean better ranking and better ranking means better trust. Trust leads to higher conversion rates and more loyal customers, thus boosting your business.
When you have a powerful, high-quality video, attracting leads is not an unattainable goal. Videos engage your viewers and give you robust data about how your viewers are reacting to them. One can leverage this data to create a compelling and successful strategy to enhance the viewers' journey. It is greatly essential to improve conversion rates. Create videos that engage your audience with InVideo.
By embedding a video in your marketing email, you boost open rates by 19% and a whopping 65% in click-through rates. Videos are a powerful addition to your email marketing strategy to boost sales.
4. An effective way to improve your page ranking
Did you make the connection between using videos on your websites and your web page having a better ranking? It's simple. When you have engaging videos on your web page wherever relevant, it keeps the visitors engaged. The more the dwell time on your web page, the better the ranking of your page. By including videos on your web page, you have set up a recurring circle. Engaged viewers clock more dwell time, and your page ranking increases. When your page ranking is higher, you will automatically have more visitors.
5. Great way to create brand trust among your customers
Testimonies are valuable tools to show your potential customers how your brand or business has created value for others. Video-based testimonies create a stronger impression in terms of trust, as compared to text-based testimonies. By including short and crisp video testimonies as a part of your marketing strategy, you can easily convert potential customers into loyal customers. Check out InVideo's online video editor for custom templates to suit your audience.
The most common way in which video content is shared is through social media. Let us look into the statistics and details of how video marketing works for different social media platforms.
Facebook
Many marketers turn to video content when it comes to sharing content on Facebook. They use Facebook Creator's App, a free online video creator, to create creative, engaging, and unique videos. Here, you can create original content. There is also the option of going live with executive features. You can connect with your audience and followers in real-time and interact with them to increase their awareness, sell your product or service and engage them.
YouTube
YouTube is a viral free online video creator. YouTube is a social media platform that majorly runs on video content. Long videos are an excellent way to tell a story, educate your audience, sell an idea or describe your product or service. You can even shoot creative and concept-based videos, tutorials, how-to videos, and much more. You can interact with your audience by replying to their comments. This platform can bring you more likes, comments, shares, and subscribers.
Instagram
Instagram is an ever-evolving social media platform that is based on visual content. Initially, it was a broad photo-sharing platform. As it evolved, it started supporting reels or short videos. The reels have the option of shooting videos live with thousands of filters and effects. You can directly edit and upload the videos without using any external applications or software. The other new thing that came up was the boomerang feature. The boomerang feature is a short video feature that plays forward and backwards, lasting a few seconds. Later, Instagram featured longer videos, where you can shoot walk-throughs, explainer videos, how-to videos, product descriptions, conceptual videos, etc. The additional features of adding hashtags to your content help your content get categorised, tagged and clubbed. By searching using hashtags, you can find similar content under the hashtag.
LinkedIn
LinkedIn is a professional platform that B2B companies extensively use for networking and marketing for business. It is also used extensively for hosting campaigns. Testimonials in the form of videos are shared much to improve brand image, increase brand trust. Video testimonies create a better impression than text-based testimonies on the audience. Since LinkedIn is a conducive business platform, many marketing and information-sharing videos are extensively created and shared.
Twitter
One of the most recent social media platforms, Twitter, is gaining popularity day by day. Independent researchers say that 86% of the population accesses news currently on Twitter, and 64% share or retweet news that they come across. Twitter is also a good source for networking and entertainment alike. Many video contents shared on Twitter gains momentum and snowballs into a wide discussion, eliciting comments from different perspectives and mindsets.
Here are exciting statistics about video content marketing in 2020
Digital marketing picked up a lot of momentum during the year 2020. 81% of people who were into digital marketing found that sharing videos helped them increase their traffic by 81%.
76% of people who were into e-commerce say that video content marketing helped them boost their sales.
Over 81% of people contemplating buying a product or service were convinced positively after watching an explainer video.
95% of people interested in knowing more about a product or service were better aware of it after watching an informative explainer video.
69% of sales of software or applications were successfully made after the buyers watched a tutorial or explainer video regarding the product.
As per Google's page ranking algorithm, you are 53 times more likely to show up on a higher rank if your page or website has a video embedded in it.
78% of marketers found that sharing videos increased their Return on Investment.
87% of digital marketers saw that sharing video content on Facebook was an effective strategy.
89% of digital marketers have already published videos on YouTube, a free online video creator.
90% of marketers across the world found that publishing videos on YouTube was an effective marketing strategy.
61% of marketers have ventured into Instagram to share video content as part of their video marketing strategy to boost business and sales.
75% of marketers who used LinkedIn to share video content found it effective as a video marketing strategy.
How To Make Video Marketing an effective tool for your business and sales?
The most important thing about video marketing is value and consistency. Videos are highly engaging, only if they provide some value to the consumers. Not all videos are interesting enough to capture the attention of the audience or consumers. You must create a video based on various factors such as your requirement, the purpose of making the video, and the target audience who are the main consumers of the video. Making relatable content to your target audience stands a better chance of them sharing your video with like-minded people who are highly likely to get converted from mere audiences to loyal consumers or customers. Consistency is key. Scheduling videos regularly keeps your audience hooked for more.
Key Take-Away
If you have not already ventured into video marketing, it is never too late. Your first video may not be the best that you have to offer. Besides, if you are shooting a video from scratch, it is a tedious process. You can create professional videos in a matter of minutes using free online video creators. Create, edit, publish and watch the video work its magic.
Author Bio: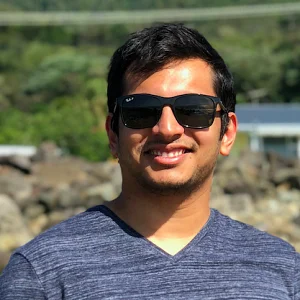 Sanket Shah is the Founder and CEO at InVideo who initiated this startup with the view of encouraging the creation and use of videos in all sectors of business as well as private lives. Sanket's dedication has led InVideo to serve millions of users from 190 countries across the world. His continuous encouragement to all video users and desire to make video making and editing accessible to everyone has contributed largely to the video-making industry.